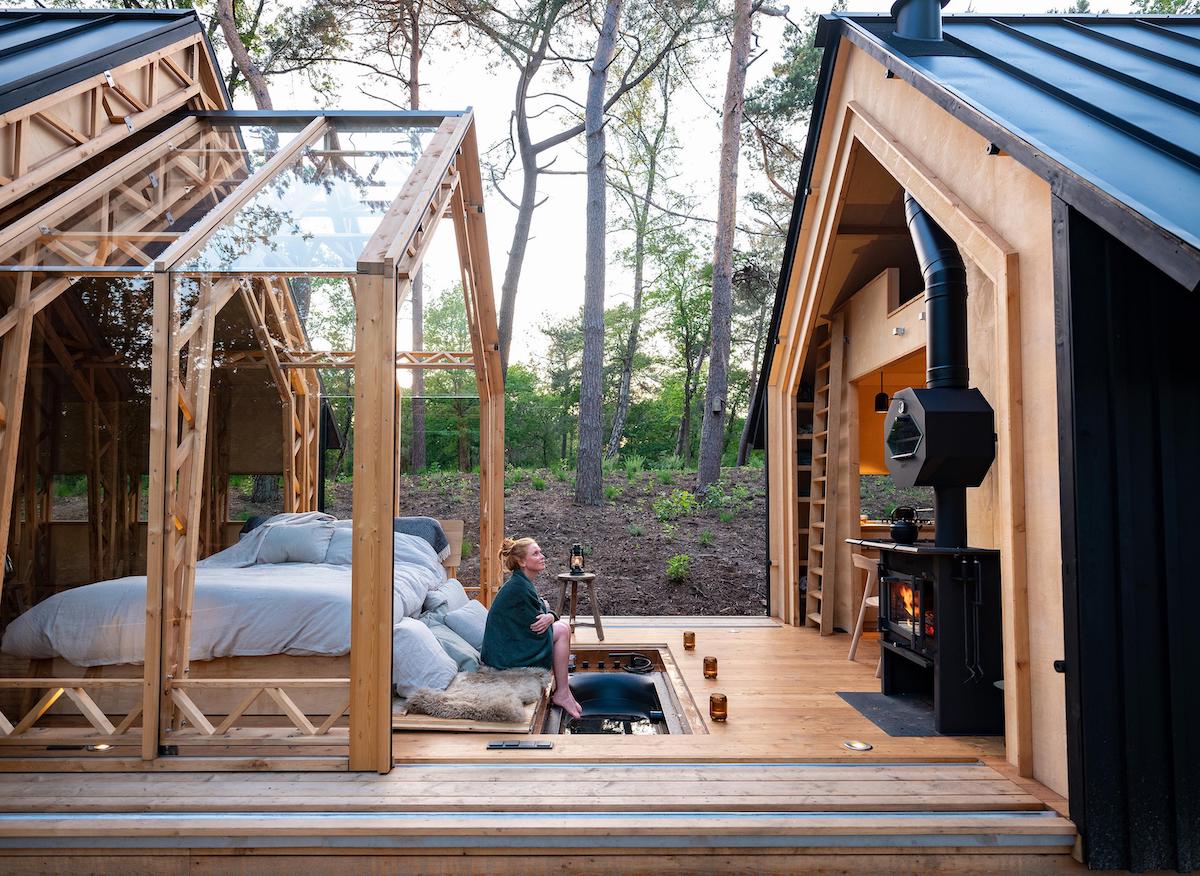 Inspired by his love of nature and its healing abilities, designer Caspar Schols created a cabin that slides open for an unparalleled indoor-outdoor experience. ANNA Stay is the newest iteration of this cabin. Made from timber and glass, ANNA has two sliding shells that are adapted to any climate and can be separated when you want a breath of fresh air.
When completely closed, ANNA's interior comprises a large living area that takes up most of the footprint. An indoor bathroom with a shower and a kitchen, as well as a storage closet, take up the back part of the cabin, which also has a lofted sleeping area. For a touch of luxury, a soaking tub is integrated into the floor of the living area. But the real magic is the ability to transform the floor plan according to the season and climate.
"In wintertime, the insulated wooden shell of ANNA keeps the warmth inside like a thick winter coat," shares Schols. "In spring or autumn, the glass keeps the rain outside or lets the sun in to warm up the space. If it warms up too much, you can either slide and close the wooden layer to keep the coolness inside or slide the glass layer open to let a cool wind enter. In all seasons you can live and sleep under the glass or in the outdoors with protective layers within reach."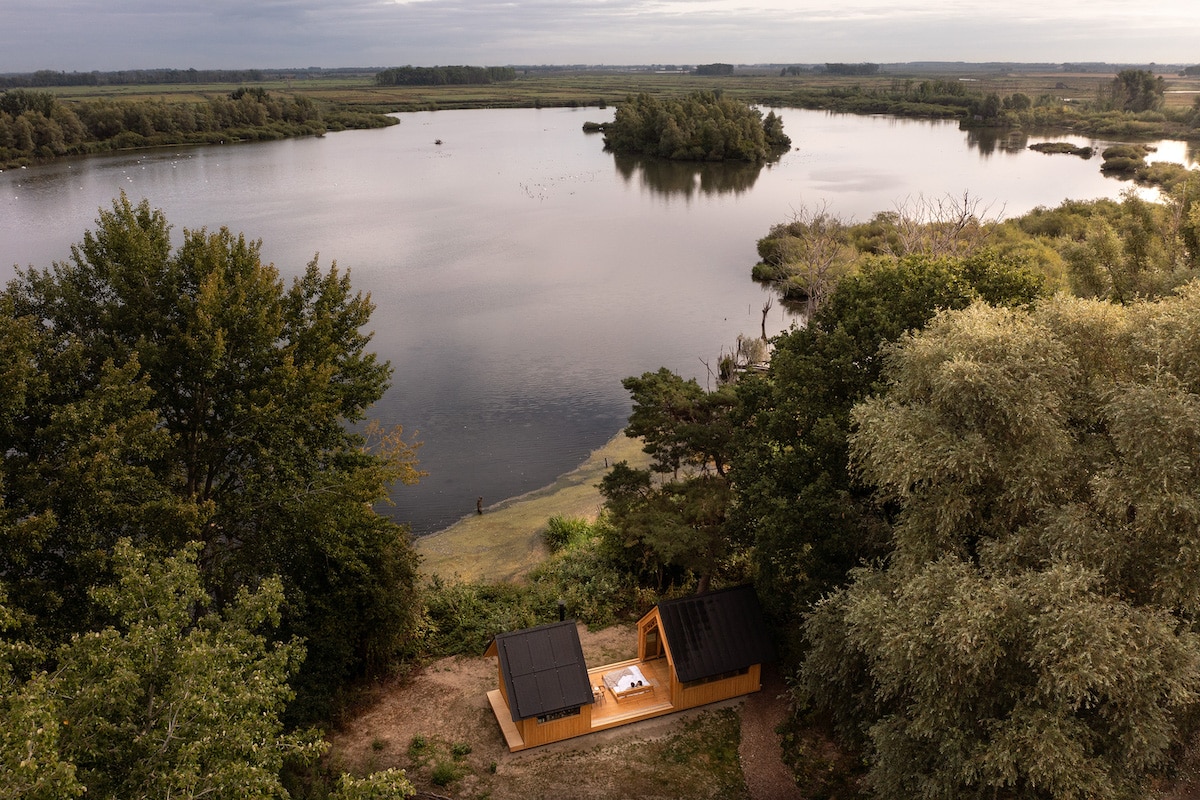 This flexibility is a key component of ANNA Stay. In taking advantage of it, Schols hopes that people will connect with nature in a deeper way. "Most people in developed countries have never slept outdoors in their lives, let alone woken up under a massive motherly tree or fell asleep with the sound of the wind blowing through the trees. It's our dream to create a network of ANNA's to contribute to a world in which people have the freedom to live passionately and consciously as part of nature."
Dubbing the cabin a "spaceship" designed to bring people back to Earth, Schols is passionate about bringing ANNA to a wider public. It's manufactured with a modular design that makes it possible to erect quickly and, in most cases, without the need for a foundation. In addition, it's designed in a way that at some point in the future 80% of the components could be created by a 3D printer, which could dramatically bring down costs.
For now, the ANNA Stay is available for pre-order and, in the Netherlands, an off-grid version is available. Production is expected to begin in 2023 and, in the meantime, Schols is already working on his next version—ANNA Meet. Set to be released in 2024, this iteration is an open gathering space for friends, colleagues, or family.
ANNA Stay is an expandable cabin that allows for a unique connection with nature.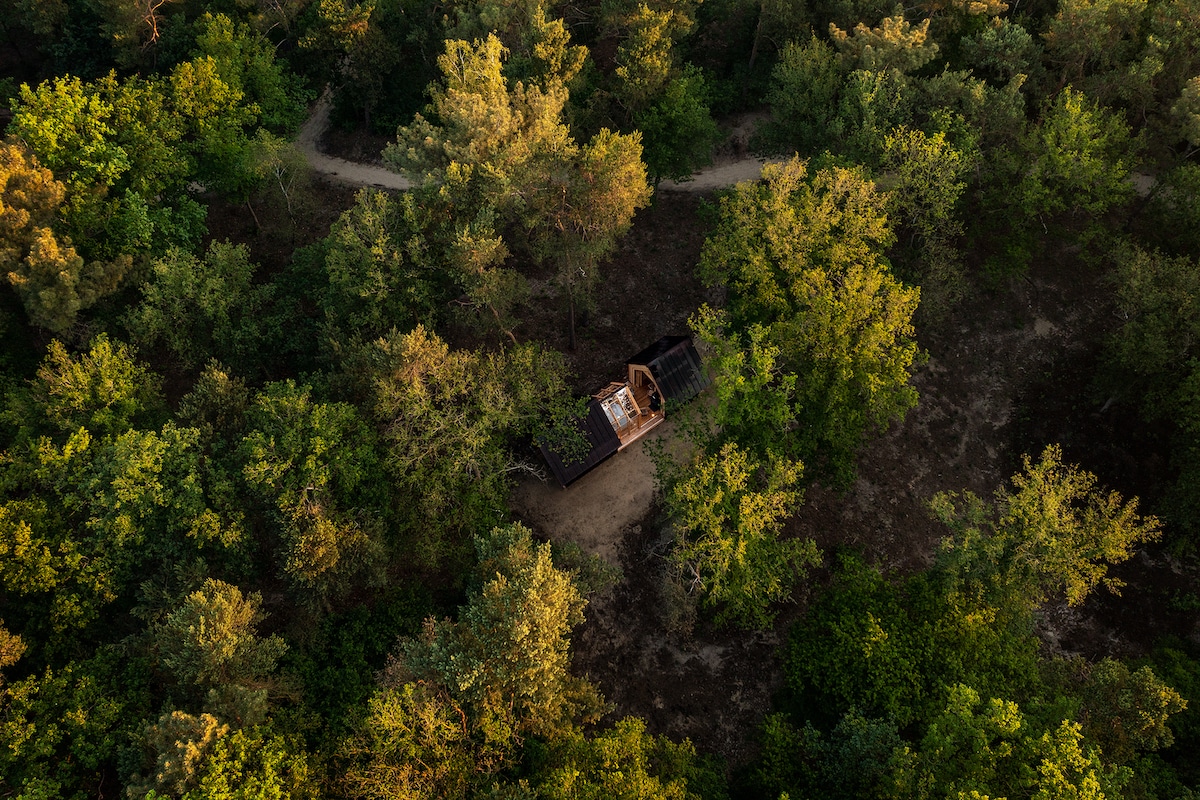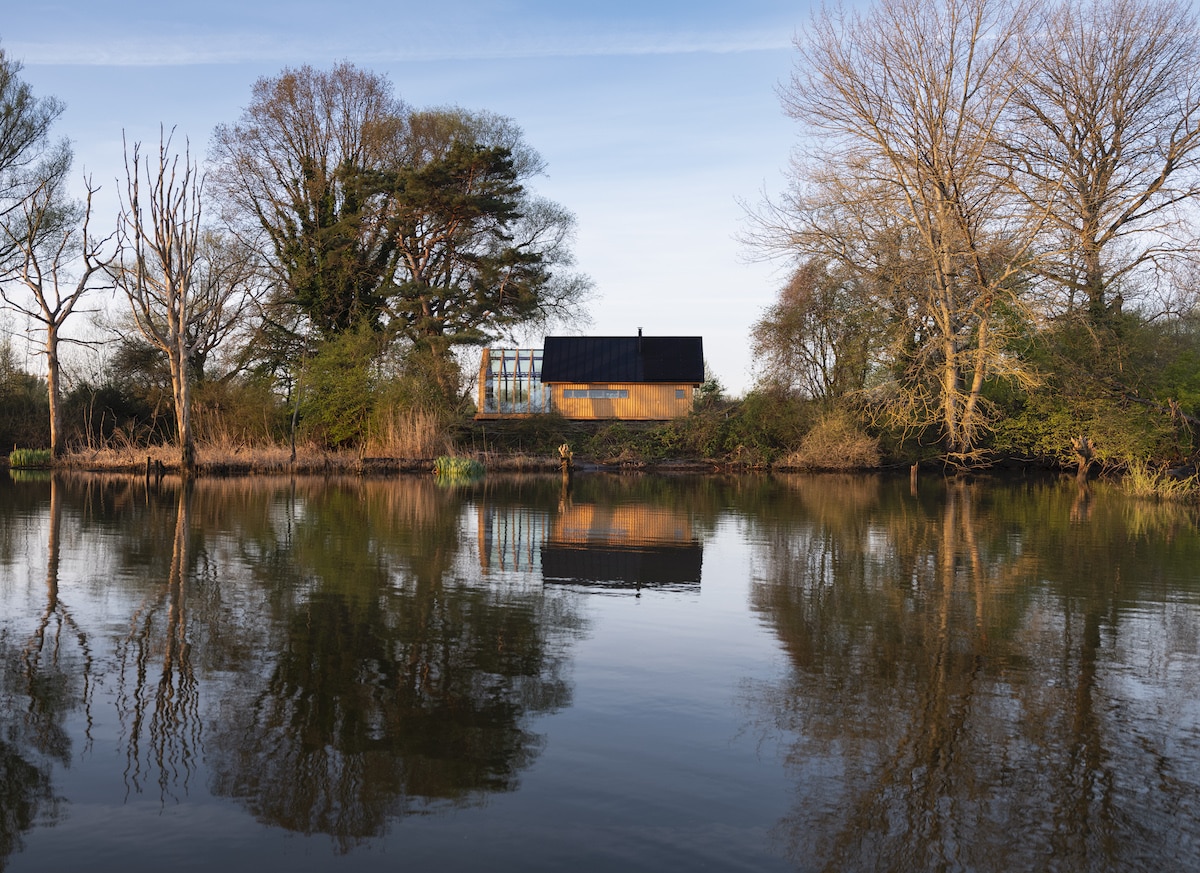 The floor plan is flexible and can be configured in several different ways according to the season.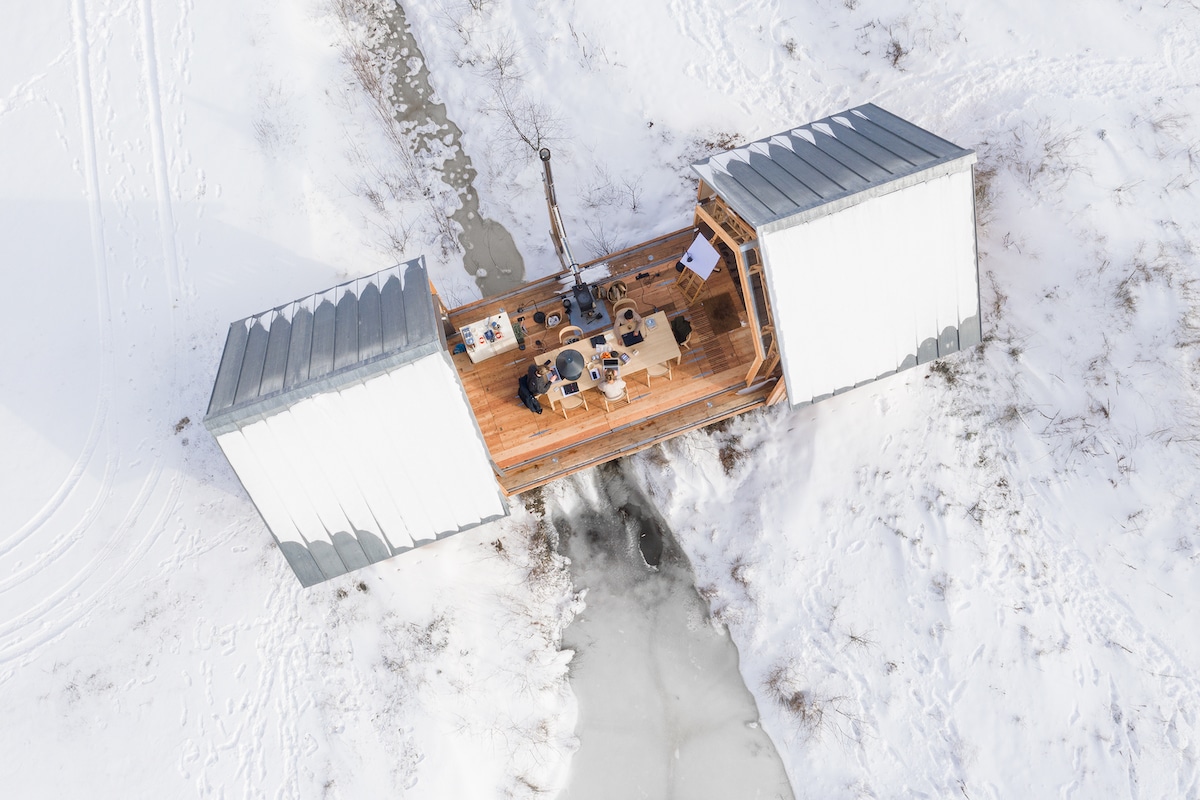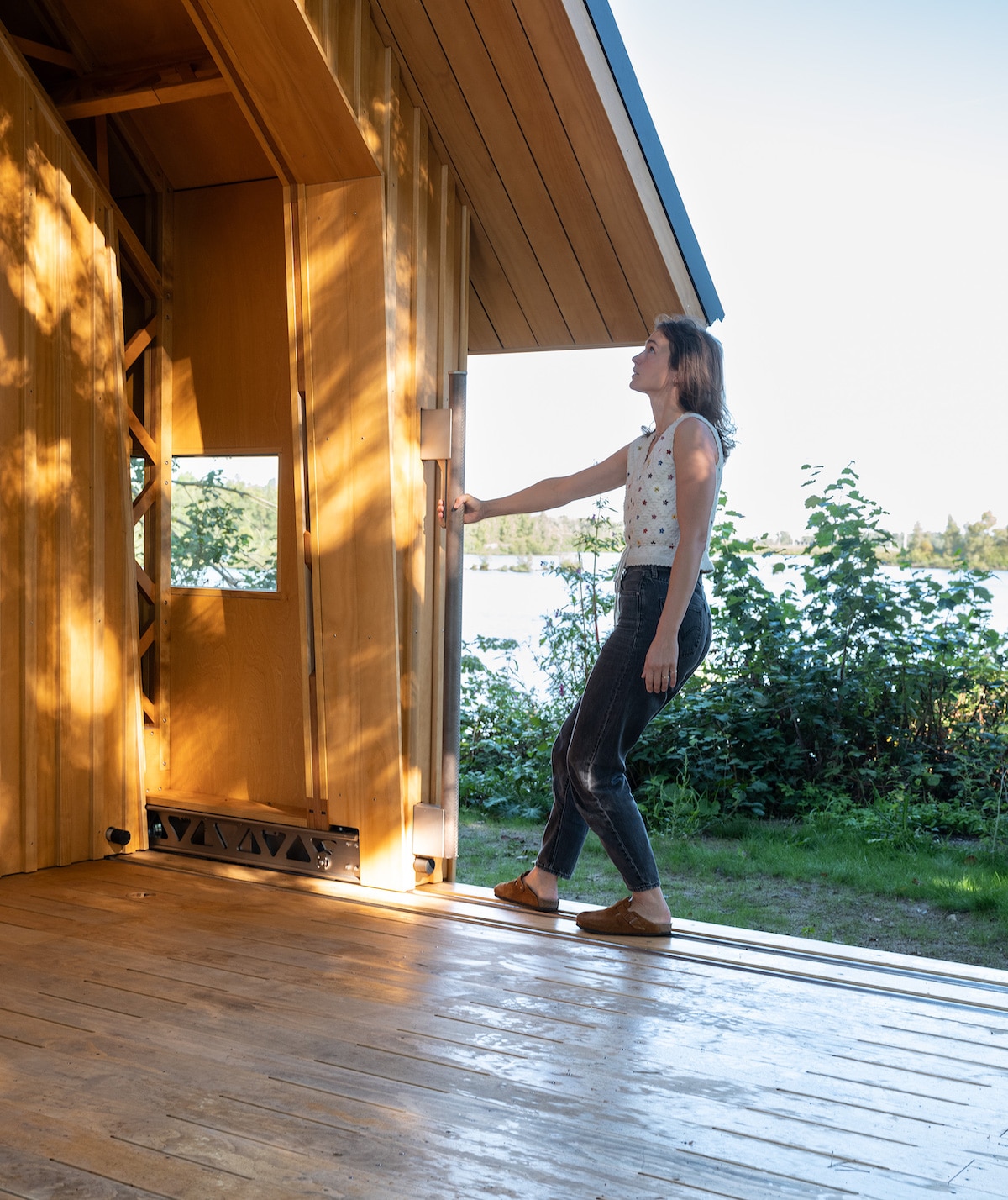 The cabin sleeps three adults and has a full bath and kitchen.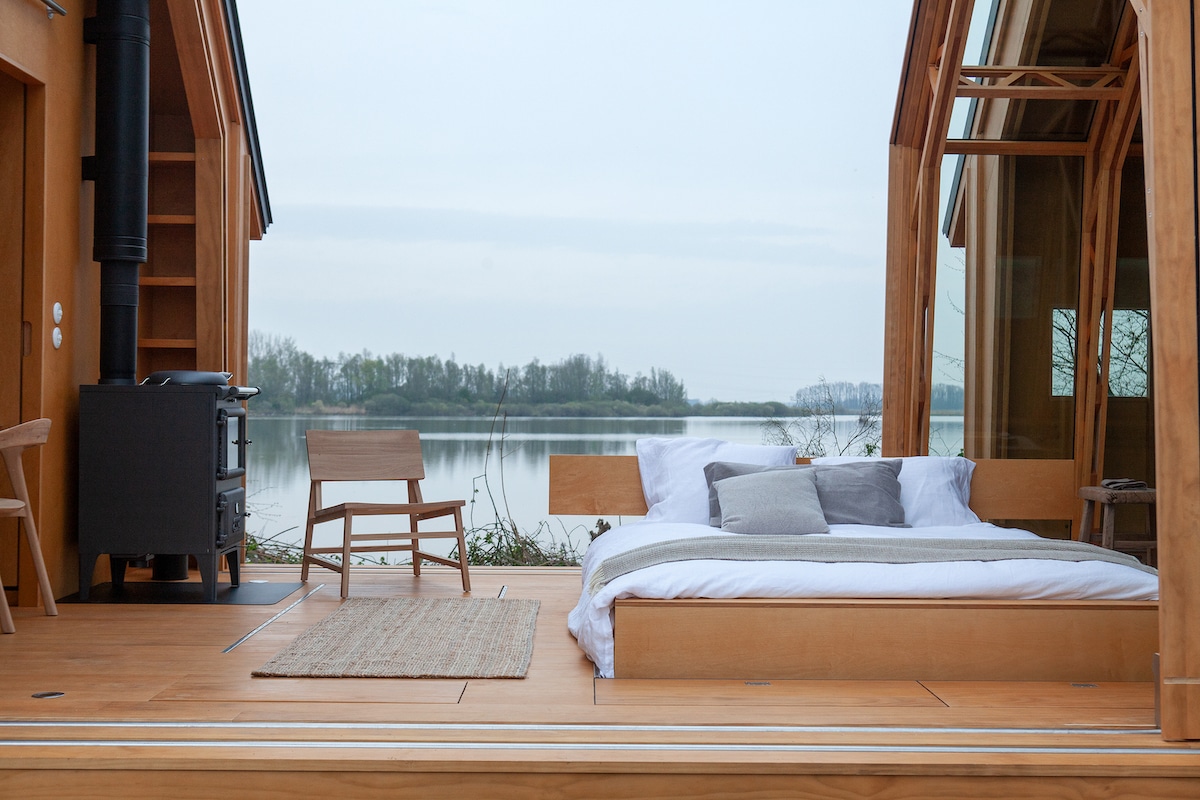 There's even a soaking tub integrated into the open living space.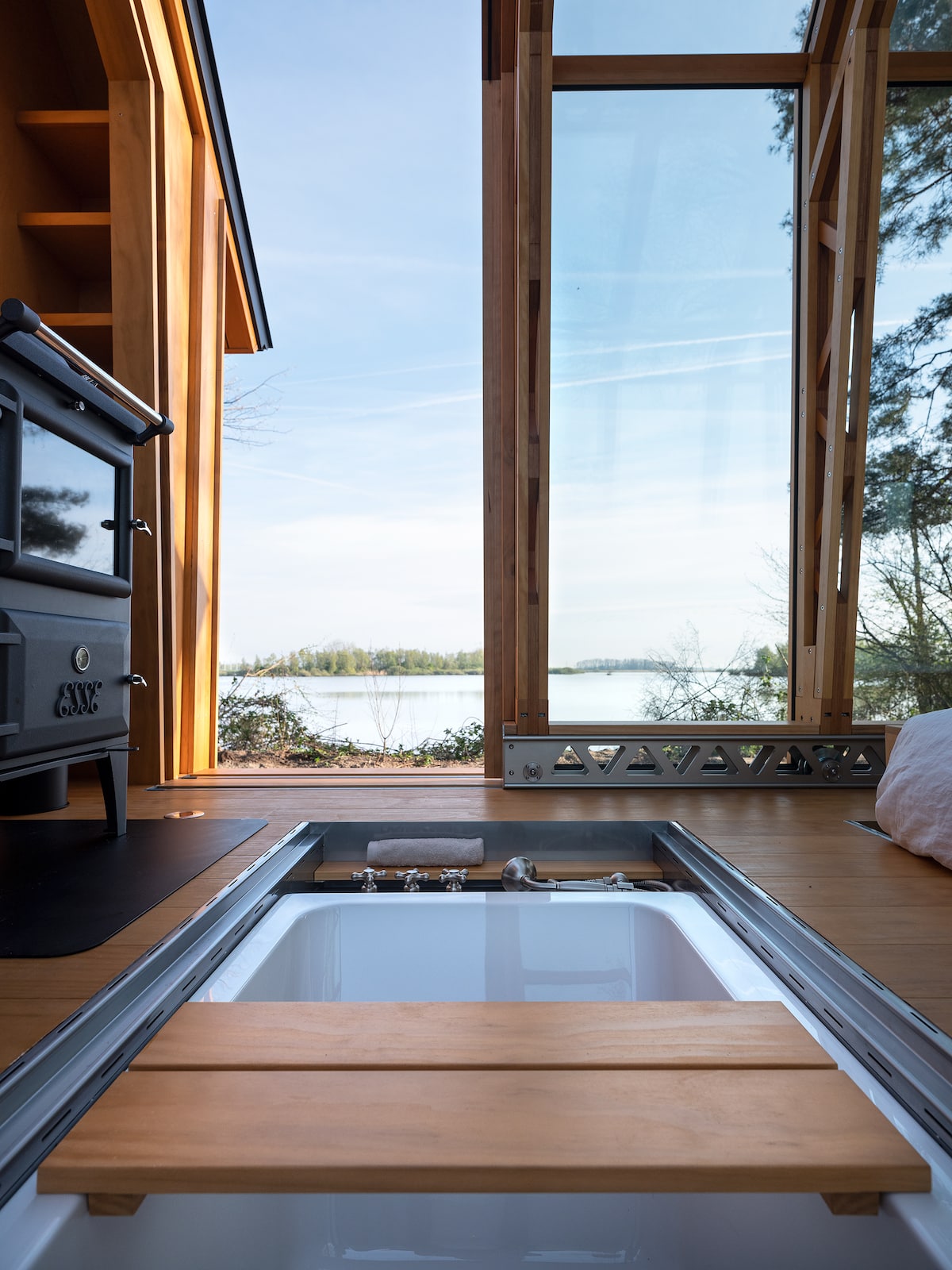 ANNA Stay was designed to help people get in touch with nature and enjoy its magic.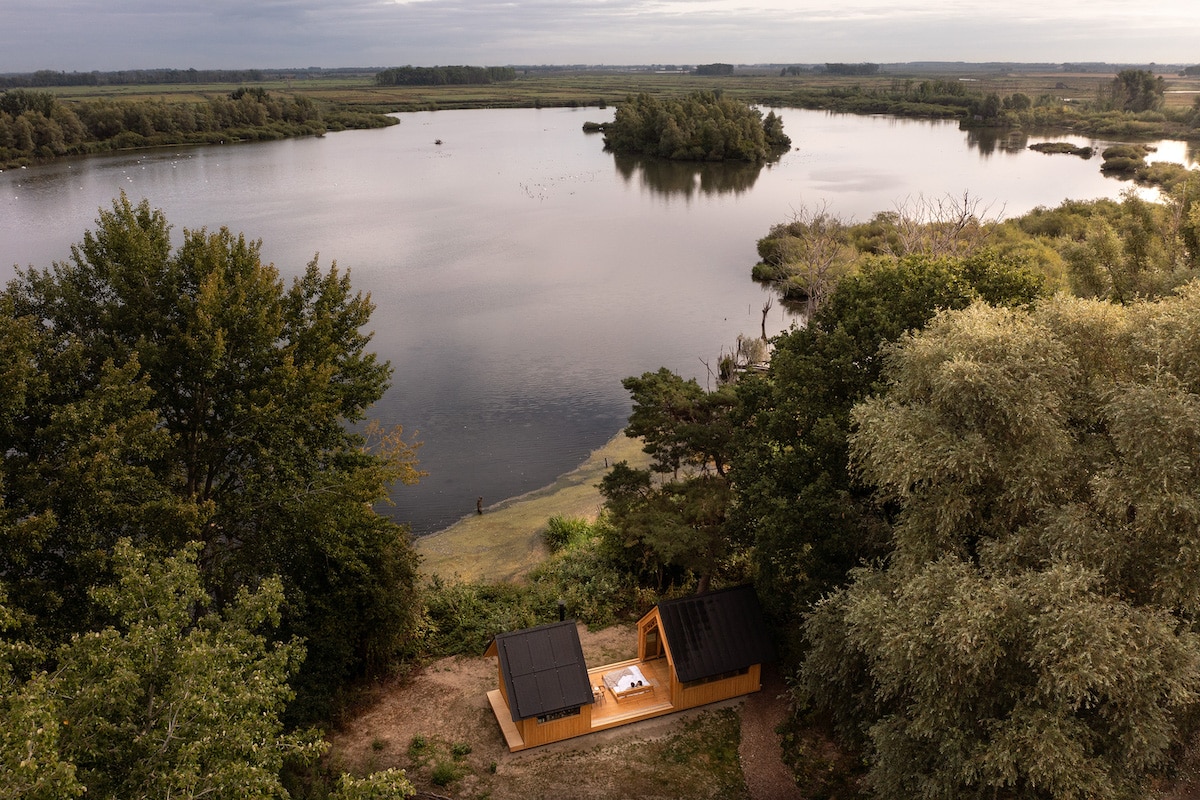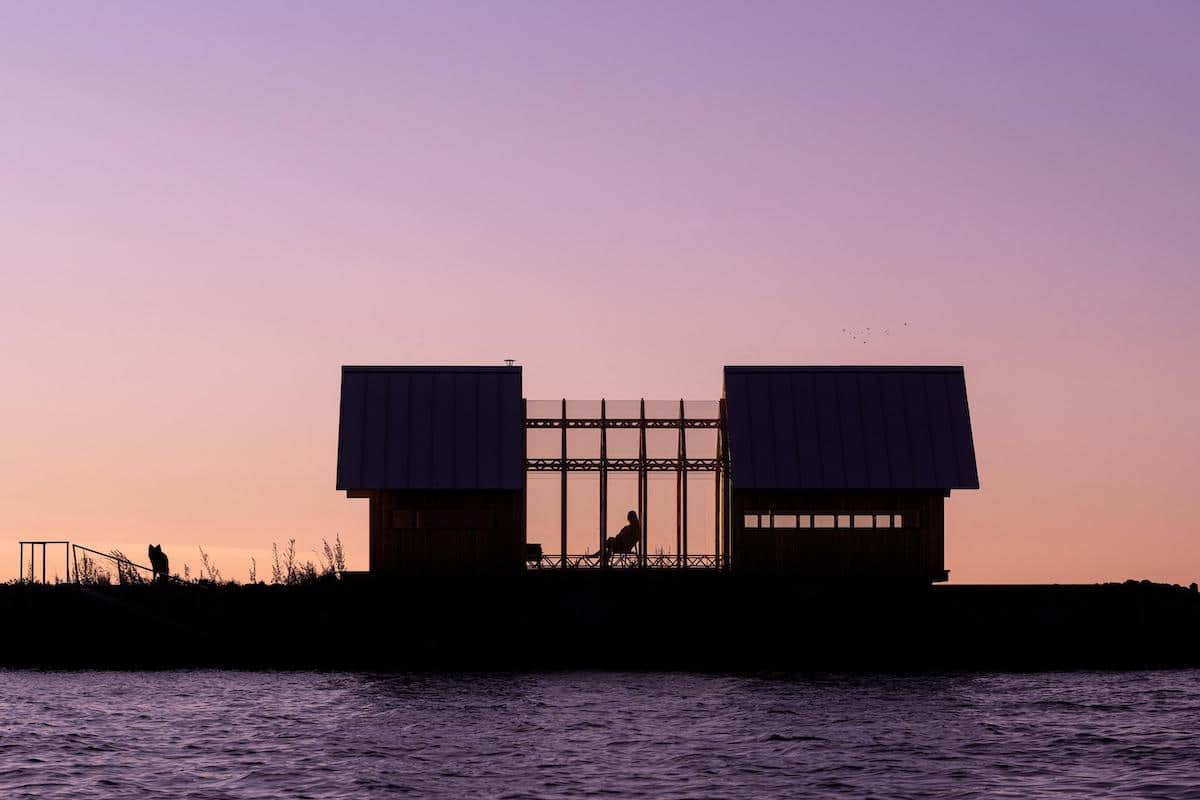 The cabin is now available for pre-order, with production set to begin this year.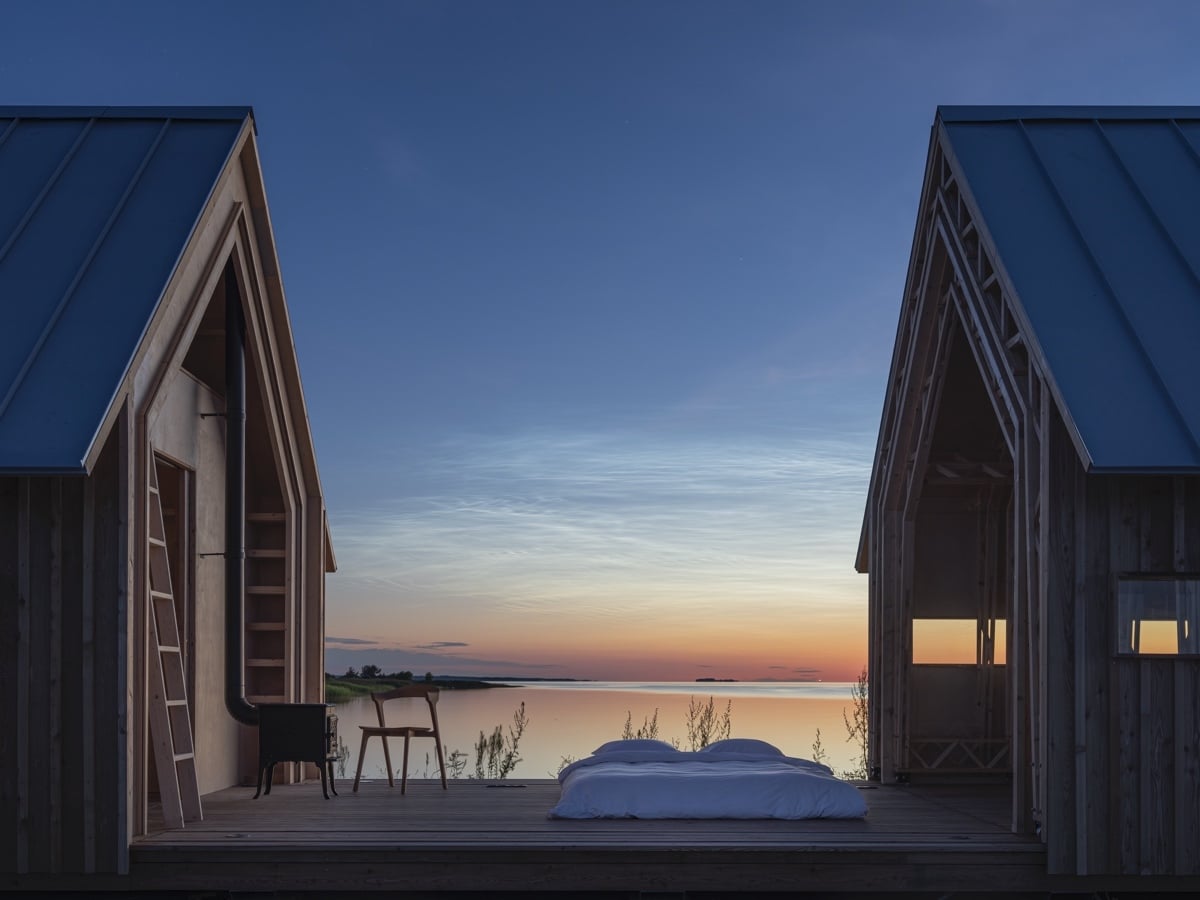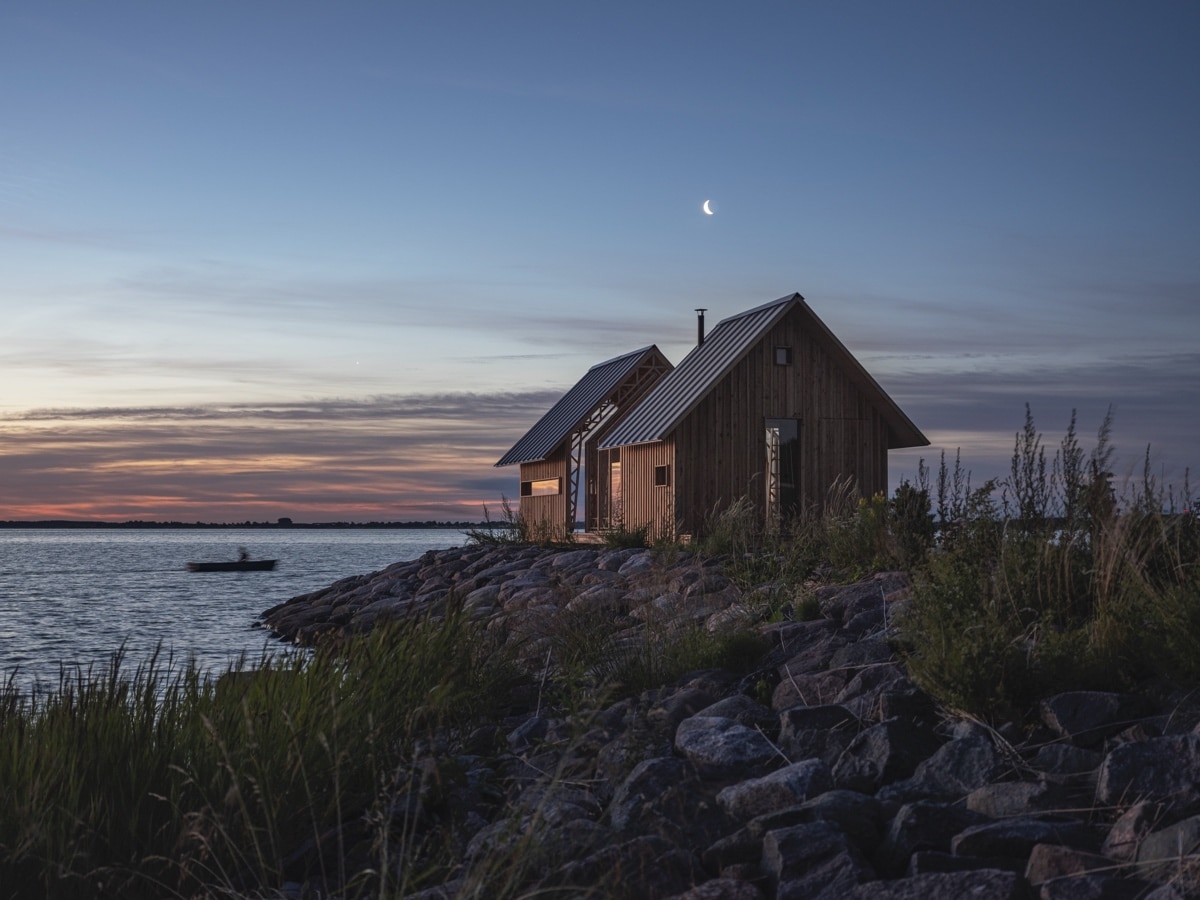 Cabin ANNA: Website | Facebook | Instagram
My Modern Met granted permission to feature photos by Cabin ANNA.
Related Articles

: