Silo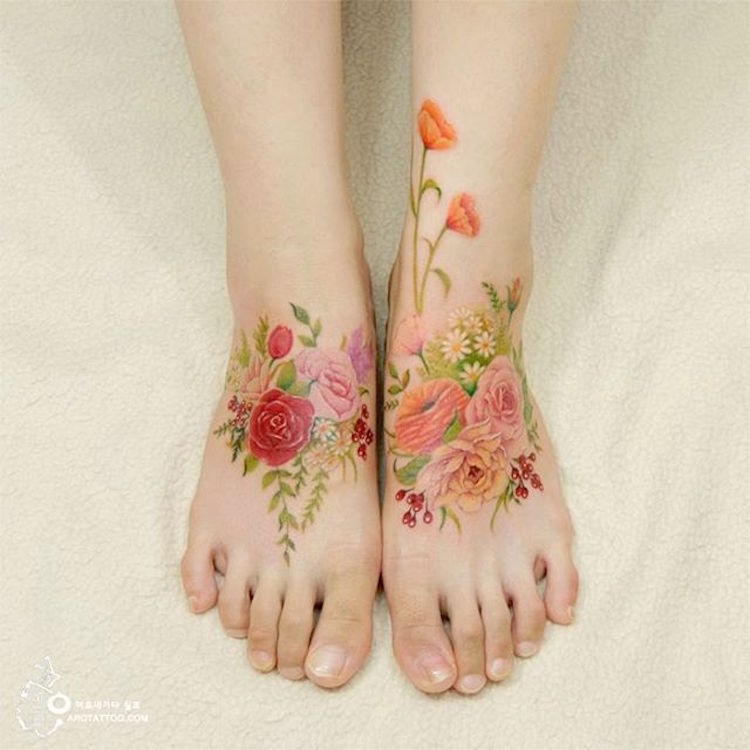 The floral tattoos of Silo showcase the Korean artist's interest in illustrating arrangements of flowers. With a warm color palette evocative of the sky at dusk, the lush and luminous works of art adorn the skin without overpowering it. Similarly, Silo forgoes any obvious outlines and employs a minimal amount of dark ink in order to capture the delicate nature of flowers.
Alice Carrier
Inspired by botanical illustrations, the floral tattoos of Oregonian artist Alice Carrier use thick outlining and dark colors to boldly decorate the skin. Each verdant creation features ample shading and intricate line-work, showcasing both the artist's knowledge of plant-life and exquisite attention to detail.
Luqui of Five Cats Tattoo House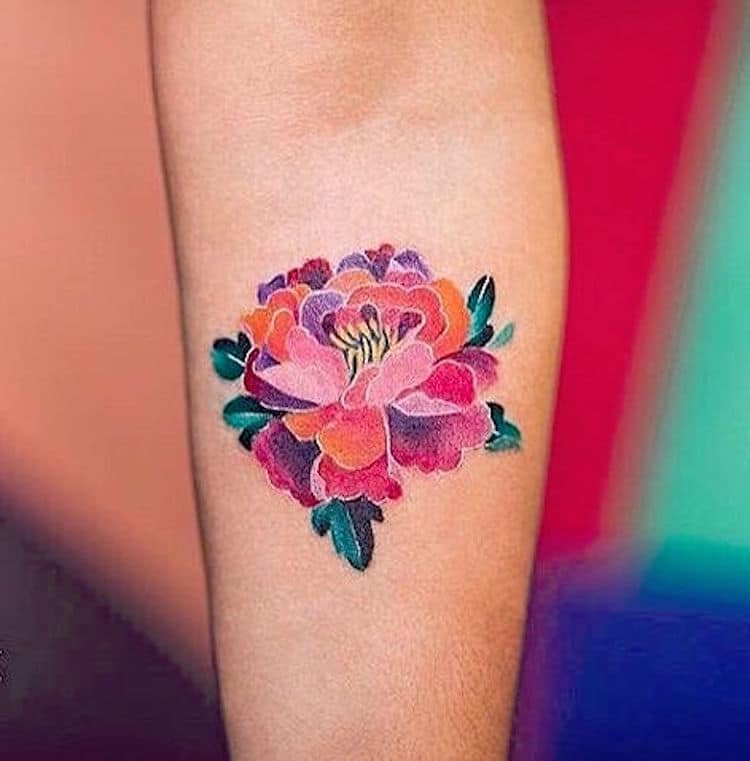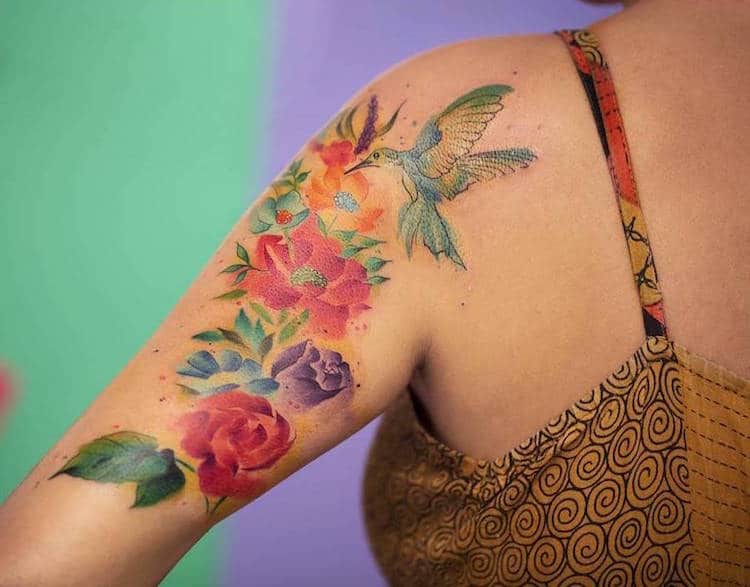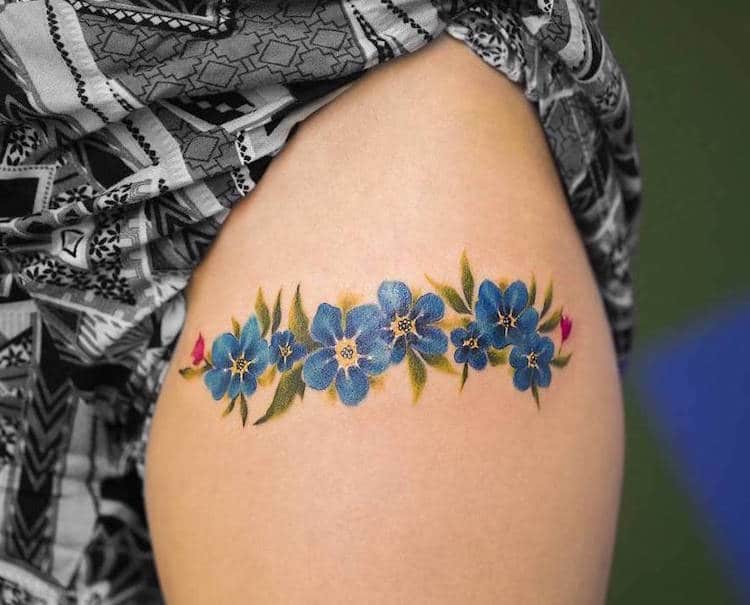 Luqui, one of the artists behind the Buenos Aires-based studio Five Cats Tattoo House, designs and renders dreamy floral pieces. Featuring minimal lines and beautifully blended color, each flowery tattoo evokes the soft color and ethereal aesthetic of a pastel drawing.
David Allen
The floral tattoos of Chicago-based artist David Allen are more than just body art—they're a celebration of overcome obstacles and an ode to new life. Though Allen is often commissioned for standard tattoos, his most meaningful pieces are those that camouflage scars and help survivors—typically, those who have fought breast cancer— heal.