From braids to ponytails, our hair can be a canvas for expressing our creativity. And if you've got the skills to style long locks, there's no end to the stylish possibilities. One person who's particularly talented at braiding hair is 26-year-old Elvira Jonsson. The Swedish stylist has a popular Instagram account dedicated to her pretty hairdos.
Braids have been a staple style in the history of hair for centuries, and Jonsson is keeping the traditional practice alive. From "bubble ponytails" to French plaits, the Swedish stylist's hairdos capture that classic boho, '70s style. Jonsson often incorporates flowers into hair braids, making her hairstyles perfect for showing off summer style. Each elaborate look takes around 45 minutes to complete, but what makes it most impressive is that Jonsson braids her own hair—a skill that's notoriously hard to master!
Jonsson finds her "hairspiration" on social media, but she always makes sure to adapt the style so that it's her own. "There are so many amazing hairstyles accounts on Instagram so I often get inspiration from them but I always try to take my own spin on every hairstyle that I do," Jonsson tells My Modern Met. "Usually I get inspired to do a type of hairstyle or a type of braid and then I will develop that to something new!"
Check out some of Jonsson's braided hairstyles below and find more from her portfolio on Instagram.
Swedish stylist Elvira Jonsson shows how creative braiding hair can be.
Her pretty hairdos capture that classic boho, '70s style.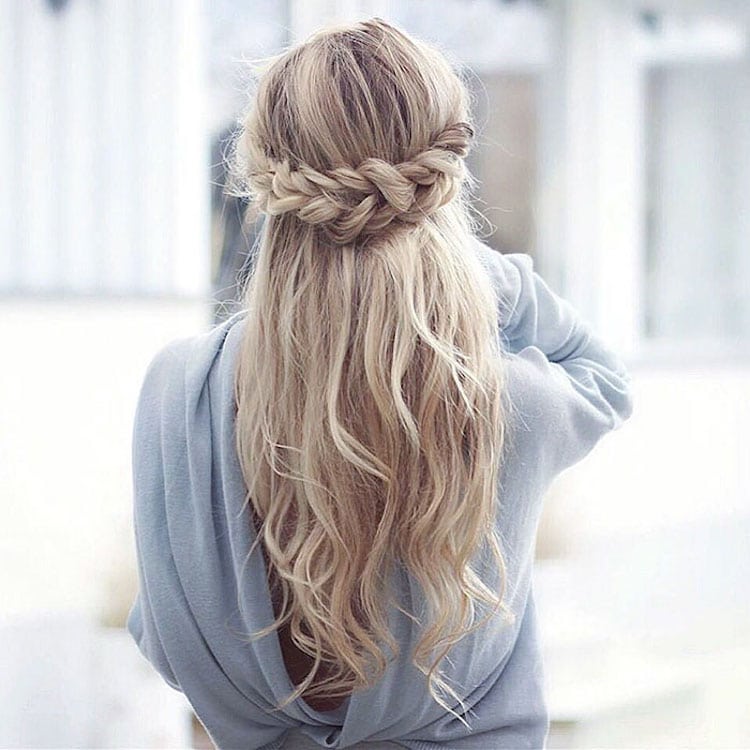 Elvira Jonsson: Instagram
My Modern Met granted permission to feature photos by Elvira Jonsson.
Related Articles:
"DNA Braid" Hair Trend Turns Ordinary Locks Into Spiraling DNA Molecules
'Pastel Braids' Hair Trend Gives Women a Twisting Crown of Color
Stylist Showcases Amazing Artistic Skills Using Hair as a Canvas
Woman Shows Off Her Gorgeous Long Hair in Artistically Arranged Photos