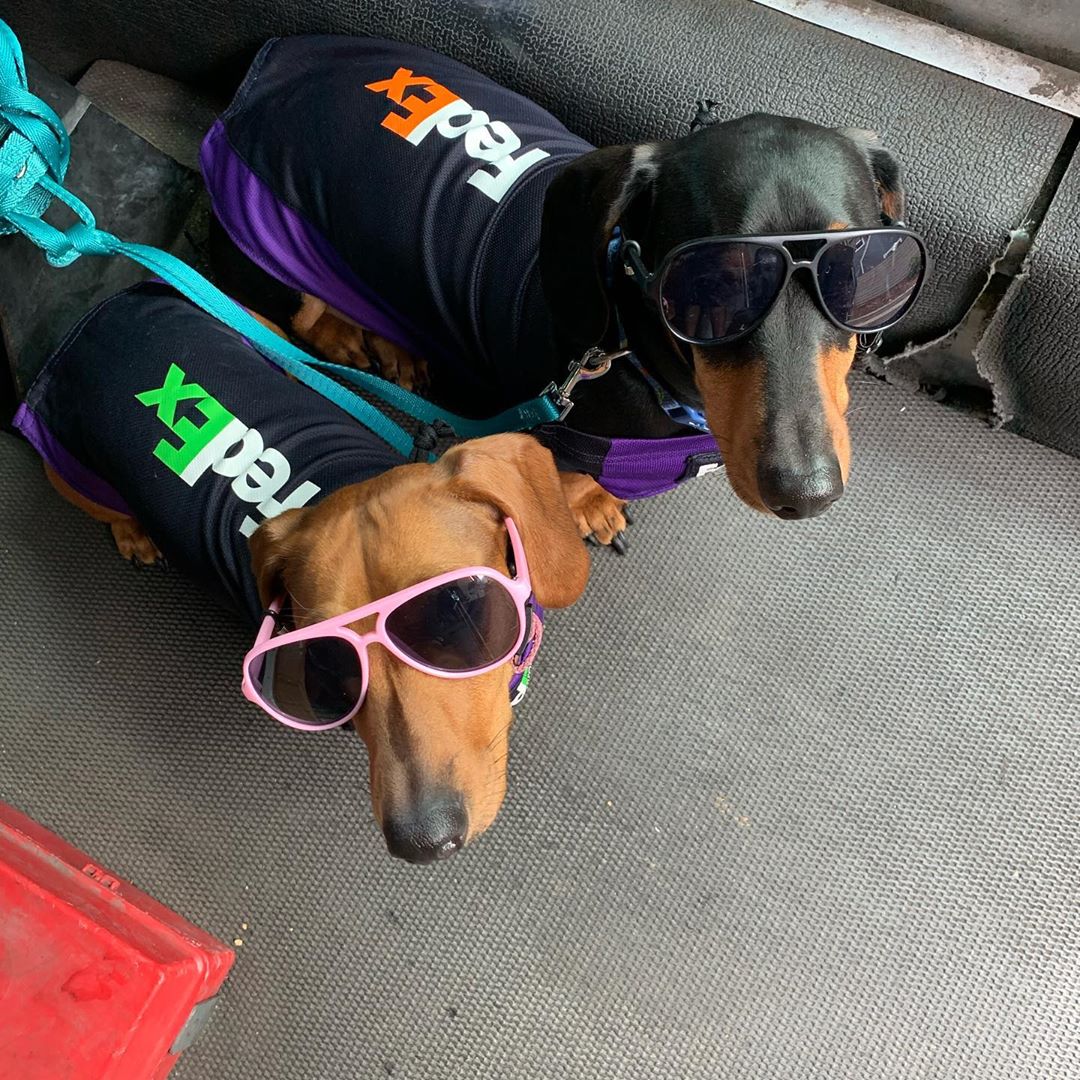 As places restrict businesses and services due to COVID-19, many dog walkers and daycares are on pause. But for those essential workers that still need to leave their home, this poses an issue—their furry friends either spend long periods of time alone or must accompany their human to work. FedEx delivery worker Daniel Nava chose to bring his two dachshunds, Chorizo and Cocoa, along with him, much to the delight of the pups.
The era of the coronavirus wasn't the first time that Chorizo and Cocoa had gone on the job with Nava. They first ventured on his route during Christmas 2019. So when the doggy daycare closed due to social distancing measures, it was necessary that the pups would transition to full-time positions with Nava.
Chorizo and Cocoa love their new roles as delivery assistants; they even have the miniature FedEx uniforms to match! The pups happily hop off Nava's truck and run alongside him to show their enthusiasm and support as their human drops off packages. And we imagine that the recipients of those boxes enjoy seeing them, too. One commenter on the pup's Instagram says it best: "I would order something just for the chance to have dog delivery."
Daniel Nava has two adorable dachshunds named Chorizo and Cocoa.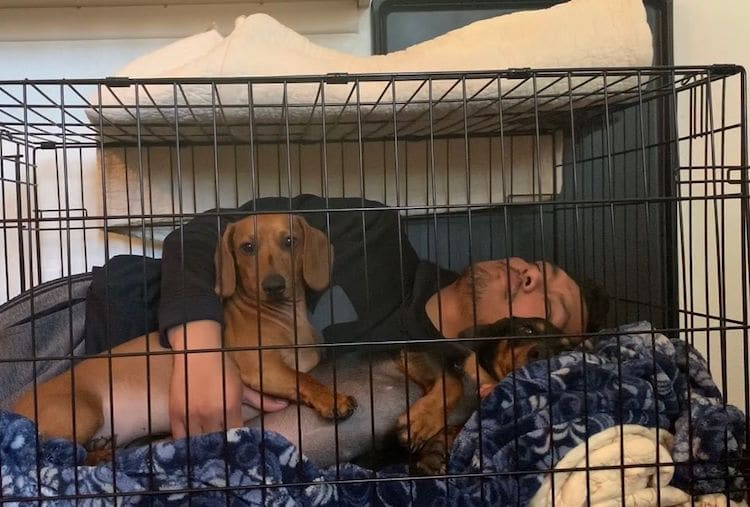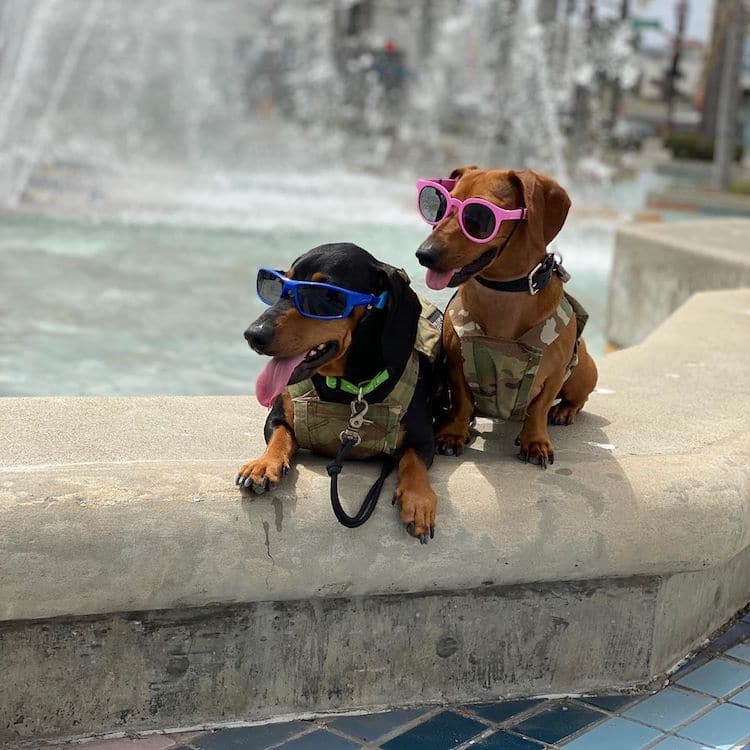 As a FedEx driver, Nava has to work and decided to bring Chorizo and Cocoa with him on his delivery route because their daycare is closed.
The dachshunds first accompanied him during Christmas 2019, and they love to run alongside him while he drops off packages.
View this post on Instagram
Chorizo and Cocoa: Facebook | Instagram
My Modern Met granted permission to feature photos by Chorizo and Cocoa.
Related Articles:
UPS Drivers Have an Instagram for Photos With Friendly Pups They Meet on Their Routes
"Disapproving Corgis" Facebook Group Only Shares the Cutest Grumpy-Looking Pups
Graphic Designer Reimagines Iconic Logos in the Age of Coronavirus