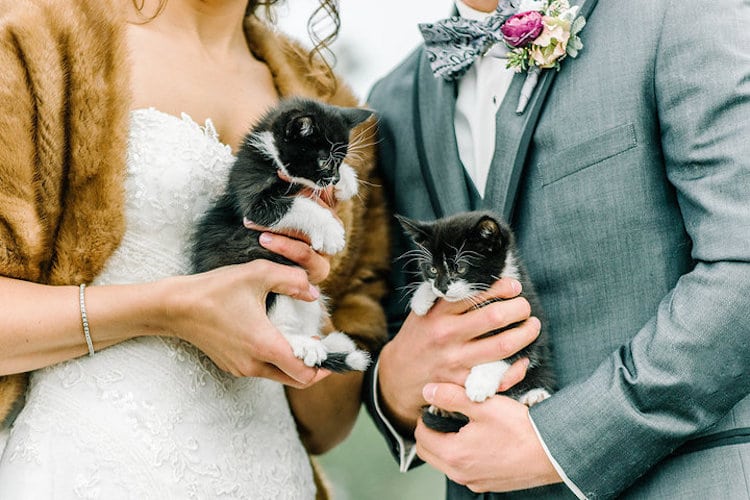 Who knew that weddings were the ideal event for animal lovers? From a canine cameraman to puppy bouquets, pets have proven to be a popular addition to the modern wedding. Michele Bangsboll and Nick Anderson, a cat-loving, Colorado-based couple, decided to put their own spin on the trend. They supplemented their nuptials with adorable rescue kittens.
Both Bangsboll and Anderson are veterinarians. When planning their wedding, they fittingly chose a cat theme, which materialized as cat-inspired table numbers and bridal shoes. Even their cake topper included representations of their own kitty companions, Bam-Bam and Wiggles. The couple, however, didn't stop there.
They wanted to bring attention to the many cats and kittens waiting to be adopted in shelters across the country. To do so, Bangsboll and Anderson decided to invite 2 adorable rescue kittens to their cat-centric celebration. "We thought of the idea to help promote our volunteer organization by featuring some adorable adoptable kittens in our wedding photos," Bangsboll told The Huffington Post. "Nick and I have always adored cats, which is why we decided to volunteer with the Divine Feline and have them be a part of our special day."
During their post-ceremony bridal portrait session, the couple surprised their wedding party with Jeeves and Houdini, a pair of black-and-white kittens from Divine Feline. Due to the chilly temperatures, the bridesmaids and groomsmen were eager to finish the outdoor shoot and get back inside. But, that all changed when the cute little cats made their appearance.
"Everyone in the bridal party was freezing since we had been standing outside without jackets for a while and we told them all to wait for one more surprise and then we brought out the kittens," Michele explained. "I think everyone's voice jumped up an octave when they saw the cuteness overload and no one cared about being cold anymore. One of the groomsmen was even reluctant to go back inside when we were done with group photos because he wanted to hold them!"
In just a couple of weeks, Jeeves and Houdini will be old enough to find their forever homes. In the meantime, you can check out Divine Feline's other purr-fect kittens on their website.
This is Michele Bangsboll and Nick Anderson.
The cat-loving couple decided to surprise their wedding party with 2 rescue kittens.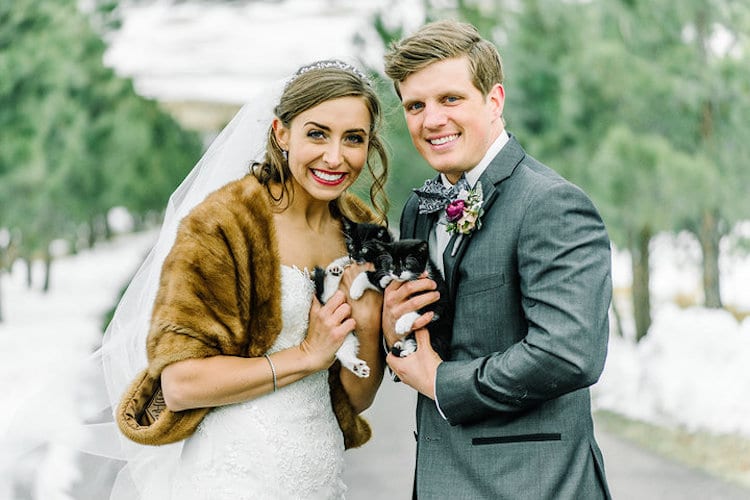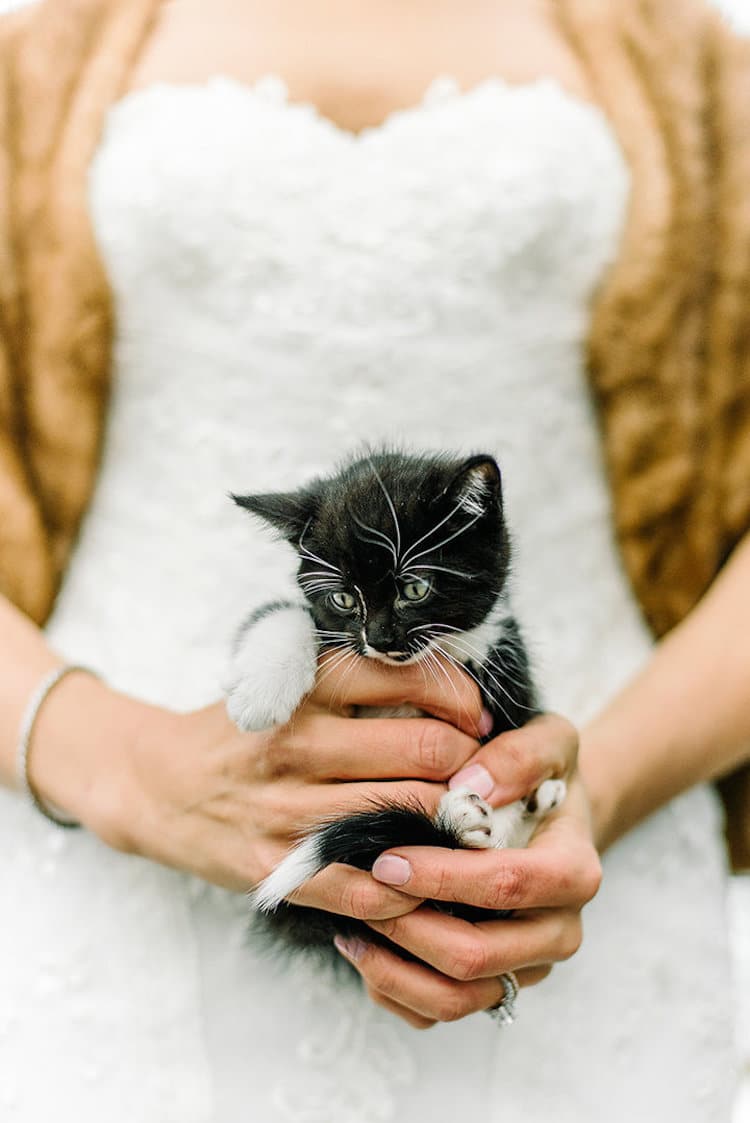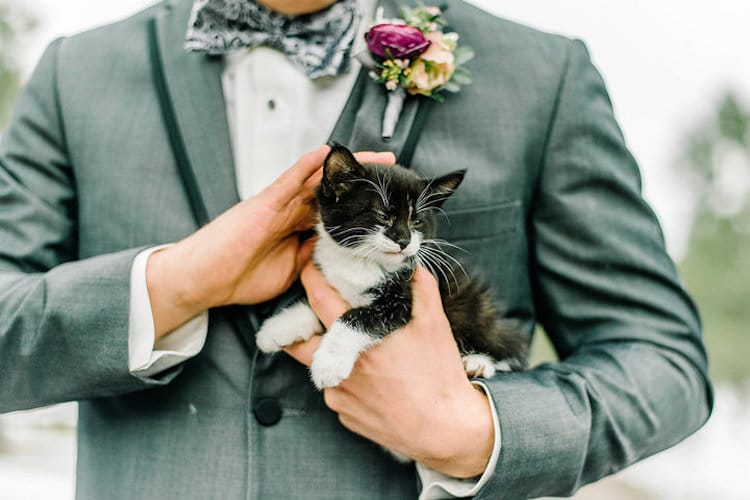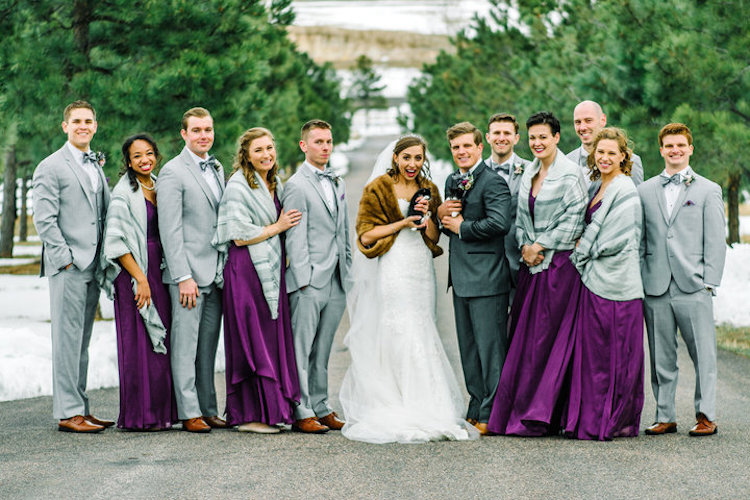 Their entire wedding included other feline-inspired details, including table numbers…
The cake topper…
…and even the bride's shoes!
But it was the cute kittens that turned their cat-themed wedding into a rescue kitten wedding!
h/t: [Buzzfeed, The Huffington Post]
All images via Autumn Cutaia Photography.