Capturing high-quality, shake-free videos with a handheld camera just got a whole lot easier. Measuring just four and a half inches tall, the DJI Osmo Pocket is the world's smallest 3-axis stabilized camera. While the size of the equipment might be small, the miniature gimbal allows for videographers of all levels to create crisp, clear cinematic moments.
At just $349, its accessible price means that DJI is opening the doors to allow a wider audience to take advantage of its equipment. Notably smaller than its predecessors in the Osmo line, the Osmo Pocket may be small and lightweight, but it doesn't lack in features. It comes with a 1/2.3-inch sensor that captures 12-megapixel photos and can shoot 4K video up to 60fps and 100Mbps.
For the first time, a 1-inch touchscreen allows you to see live footage and make adjustments without having to hook up to your smartphone. But in case you wanted to, its universal port allows you to quickly attach the Osmo Pocket to your smartphone and take advantage of DJI's new Mimo app. This app not only comes with a huge range of editing features, it also allows you to use the Osmo Pocket in manual mode and has templates that will take your videos to new professional levels.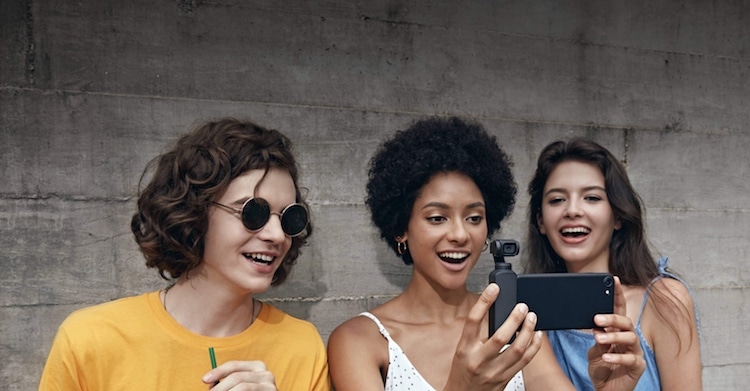 Several smart modes built into the mini-gimbal give filmmakers greater creative options. These include FPV mode, where the Osmo Pocket follows the gimbal's orientation to create thrilling action shots; ActiveTrack, which intelligently follows a subject in motion; MotionLapse, which uses the camera's movement to create dramatic time-lapses; and NightShot, which compensates for low light in order to allow for greater versatility during handheld night shoots.
"Innovation is at the heart of every product we create and DJI Osmo Pocket is here to change the way photos and videos are captured, not just by professionals but by parents, couples, adventurers, travelers, and everyone in between," shares DJI President Roger Luo. "Osmo Pocket is a portable personal camera crew and we can't wait to see how people use it to capture their stories and share them with the world."
To round out its offerings, DJI has also released a whole host of accessories to enhance the Osmo Pocket. This includes everything from a wireless module that allows for bluetooth and wireless internet connections to a waterproof case that lets you submerge the camera up to 196 feet (60 meters). With a full battery charge coming in at just 90 minutes—and only one hour to charge 90%—the DJI Osmo Pocket is set to be the grab and go option for vloggers, YouTubers, and amateur filmmakers alike.
The DJI Osmo Pocket is available for pre-order for $349 and will ship on December 15, 2018, making it the perfect holiday gift.
The DJI Osmo Pocket is the world's smallest 3-axis gimbal and allows for stunningly smooth, handheld 4K videos.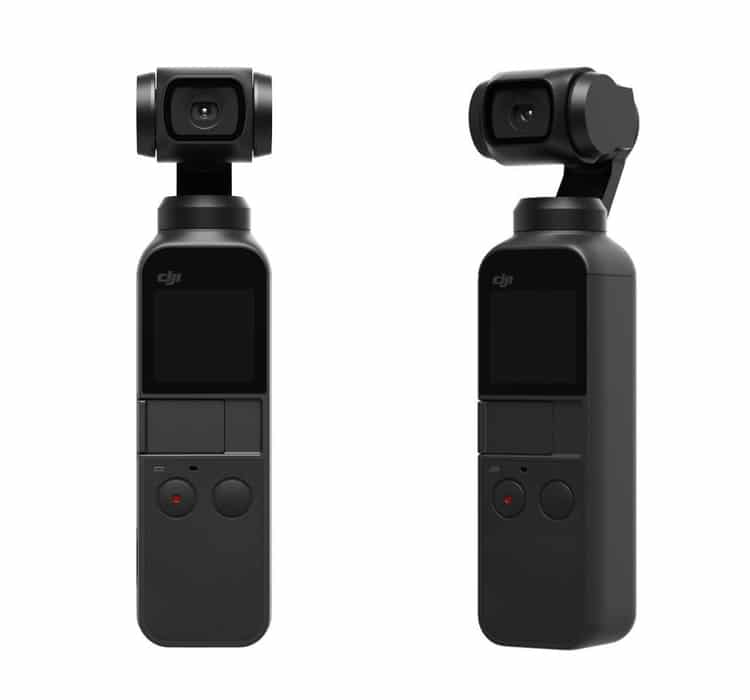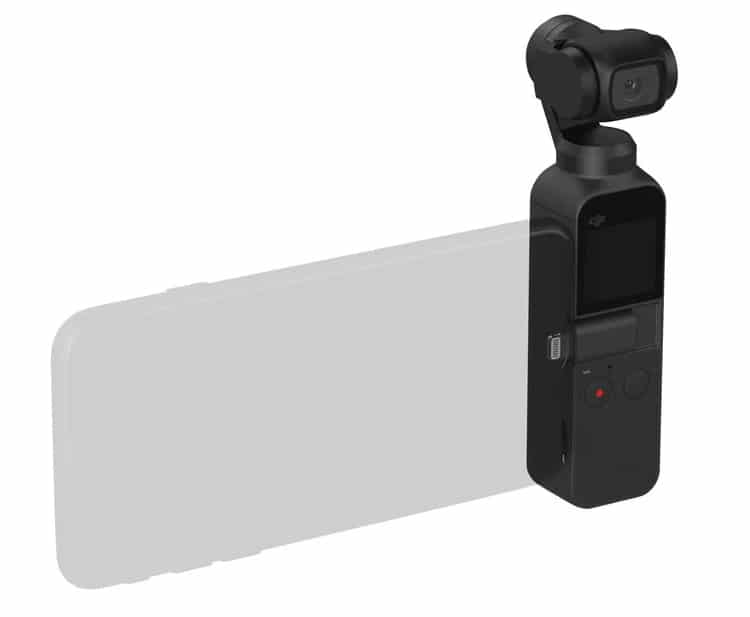 Learn more about the stabilized camera's features in this introductory video.
Check out this demo to see how the DJI Osmo Pocket performs in real life.
DJI: Website | Facebook | Instagram
All images via DJI.
Related Articles

:

DJI Unveils Upgraded Mavic 2 Drones With the Power of a "DSLR in the Sky"

This Is the First Waterproof Drone to Fly in the Air and Submerge in Water

Nikon Unveils Its Long-Awaited Line of Full Frame Mirrorless Cameras