Artisans Xaria Knight and Bryan Poole of Pixie Shadow Craft create wearable art for the "modern day warrior." Combining traditional fabrication techniques—think Medieval chain mail—with a contemporary aesthetic, they produce dragon scale armor, gloves, and harnesses for use in cosplay or as a statement-making addition to your everyday attire.
The unique pieces incorporate the stainless steel chain mail with layers of metal scallops. Together, the bold dragon scales and tiny links dazzle, because their textures are so different in both color and proportion. The result excites the eye while remaining practical; chain mail offers structural integrity and ensures that the designs hug the body in all the right places.
By contrast, the dragon scales are glitzy and stylish. Their iridescent coloring adds a sculptural effect to the cosplay fashion that looks elegant and feels regal. When you wear Knight and Poole's pieces, it's easy to imagine that you're part of an army from long ago. Or, if you're a Game of Thrones fan, the mother of dragons.
Outfit your fantasies by visiting the Pixie Shadow Craft shop on Etsy.
Pixie Shadow Craft makes dragon scales modern with their fantastical creations. Combing traditional fabrication techniques with a contemporary aesthetic, they produce exquisite dragon scale armor and jewelry.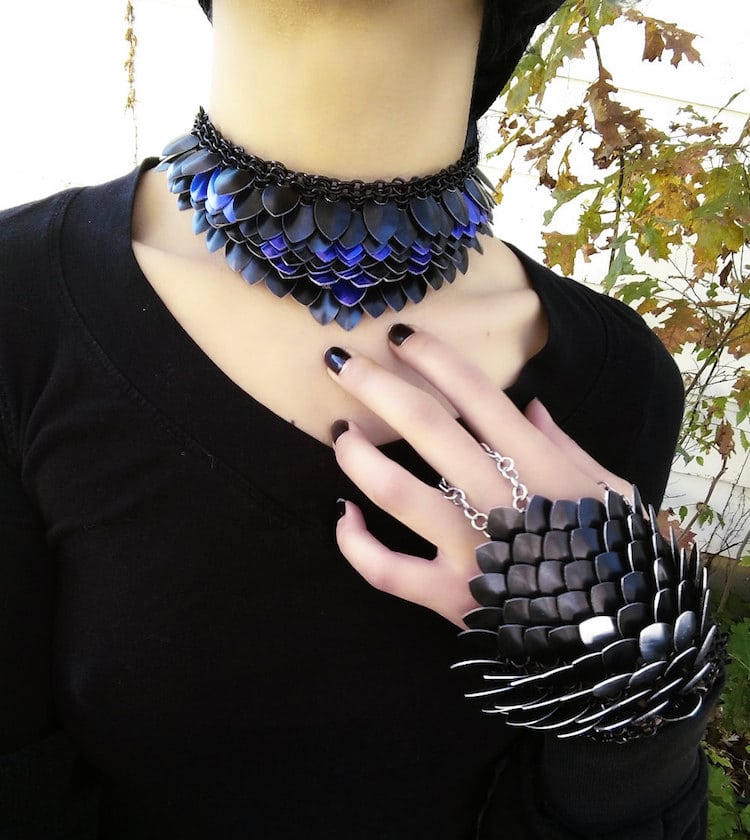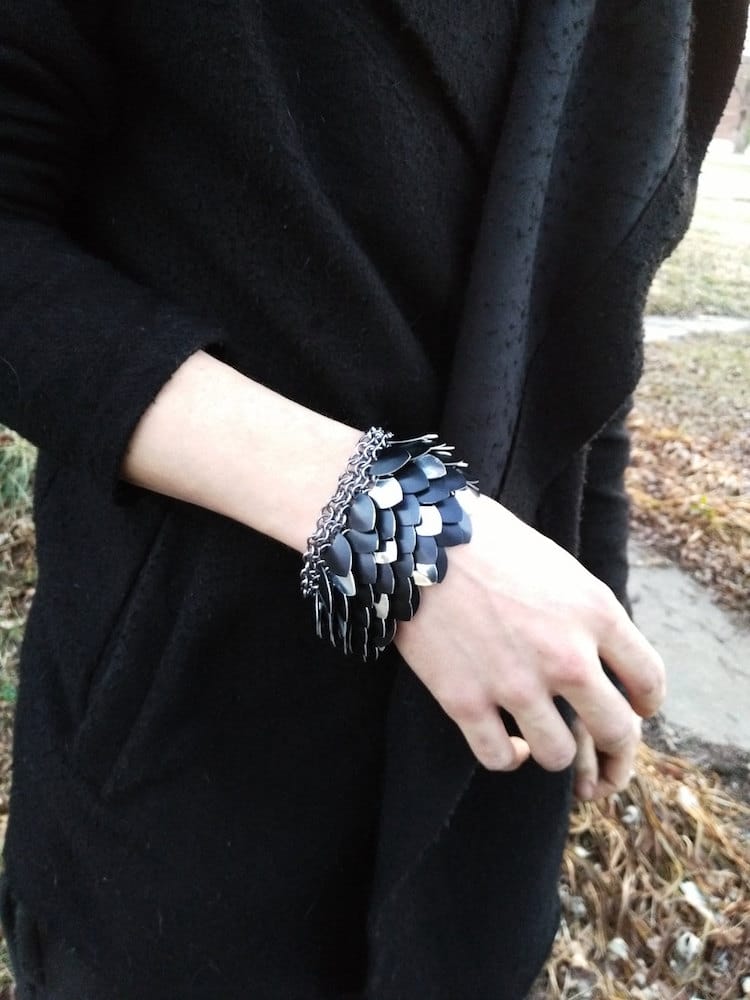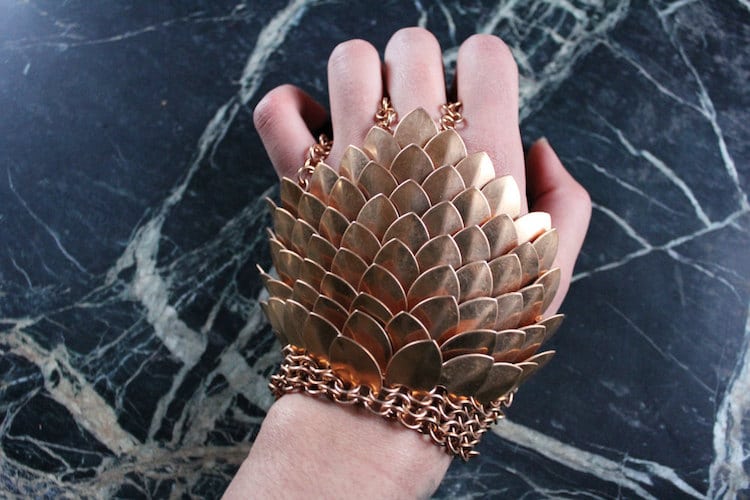 Pixie Shadow Craft: Etsy | Instagram | Facebook
h/t: [Reddit, My Modern Met Selects]
All images via Pixie Shadow Craft.
Related Articles:
Knitted Fingerless Gloves Turn Your Hands into Cozy Multicolored Dragon Scales
"Game of Thrones" Inspired Jewelry Wraps Exquisite Silver Dragons Around Your Neck
Sculptural Dragon Jewelry Playfully Expresses the "Fiery" Side of Your Personality
Customizable "Dragon Slippers" Line Your Cold Feet with Cozy Crocheted Scales
Glittering Dragon Rings Playfully Wrap Their Tails Around Your Fingers