Artist Nick Flook, aka Flooko, explores the world of painting through astronauts. Creating atmospheric scenes of the natural world, cosmonauts walk the Earth in full uniformed attire. Without seeing their faces, they are anonymous and devoid of conventional human contact; aside from other astronauts, they are alone. It's as if they are intrepid explorers—the first ones to walk on a seemingly alien ground.
Landscapes play a big role in Flooko's work, but he's continually challenging himself on a technical level. His latest acrylic paint piece called Inside Story is a contemporary riff on a famous M.C. Escher lithograph called Hand with Reflecting Sphere. Like the iconic 1935 work, Flooko incorporates a shiny orb that mirrors the environment surrounding it. But whereas Escher's print features a bearded man in a living room, Flooko's version is an unidentified person in an astronaut suit who appears to be in some sort of office, or even on a spaceship.
For those in-tune with art history and a love of science, Flooko's astronaut art is a playful mashup of the two. He sells Inside Story (and other works) as prints through his RedBubble shop.
The artist Flooko creates astronaut art inspired by the likes of M.C. Escher as well as grandiose landscapes.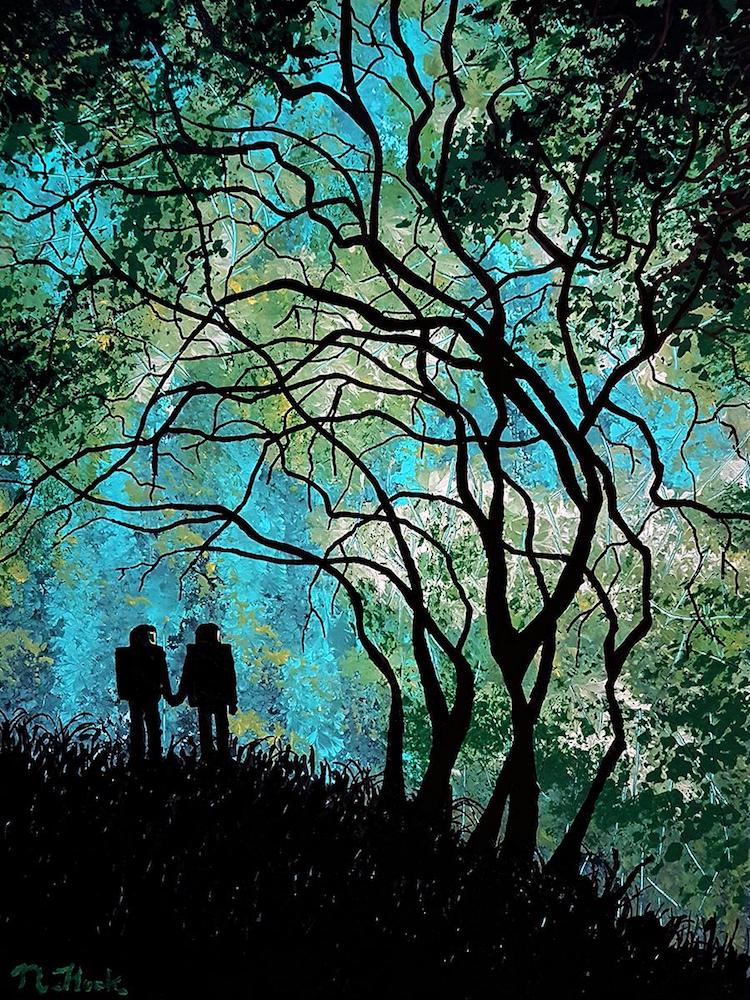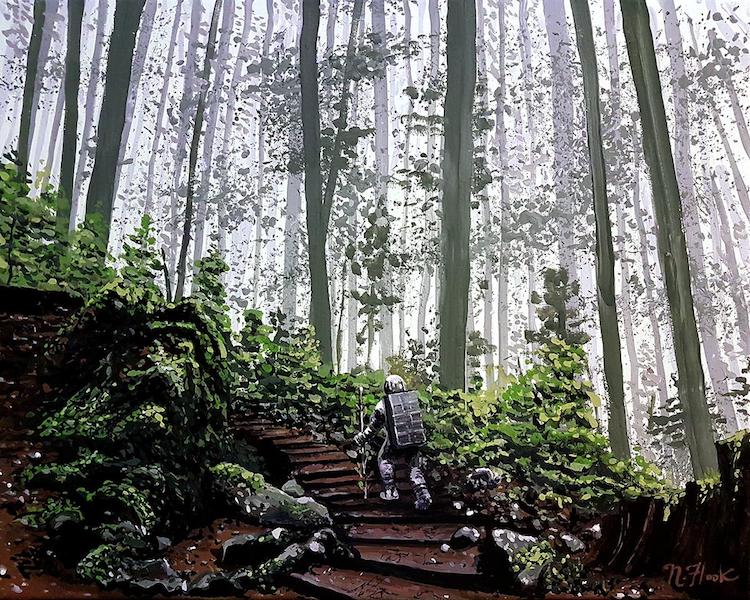 Flooko: Website | Redbubble | Instagram | YouTube
My Modern Met granted permission to use images by Flooko.
Related Articles:
Father and His Tiny Astronaut Son Explore Earth Together in Adorable Photo Project
Storytelling Series About an Astronaut Loving Life
The Enormous Astronaut Sculpture at Coachella