April showers bring May flowers, but you don't have to wait around for them to bloom. Many dapper men have taken to the stylistic choice of wearing blooms year-round. Thanks to Miami-based My Tie Shop, you and other dapper individuals can get outfitted with floral skinny ties and bow ties all year long. Perfect for impending spring and summer weddings, they add a whimsical twist to a nice suit. And, they're stylish, too. Rather than rocking a conventional solid necktie, you'll look fashion forward with one of these retro-inspired accessories that are covered in beautiful floral patterns.
Each tie and bow tie is made from a cotton blend fabric and available in a variety of colors that'll look great with dark or light suits. Some patterns use one or two hues, while others showcase a full range of pink and purple bouquets. This variety is helpful—especially if you're getting married or are in a wedding party, because it's easy to coordinate with the color scheme. After all, you spent a lot of time and energy getting your special occasion just right. Why skimp on the tie?
These floral accessories are now available through Etsy, in the My Tie Shop.
Headed to a spring or summer wedding? Floral skinny ties and bow ties make a whimsical addition to a standard suit.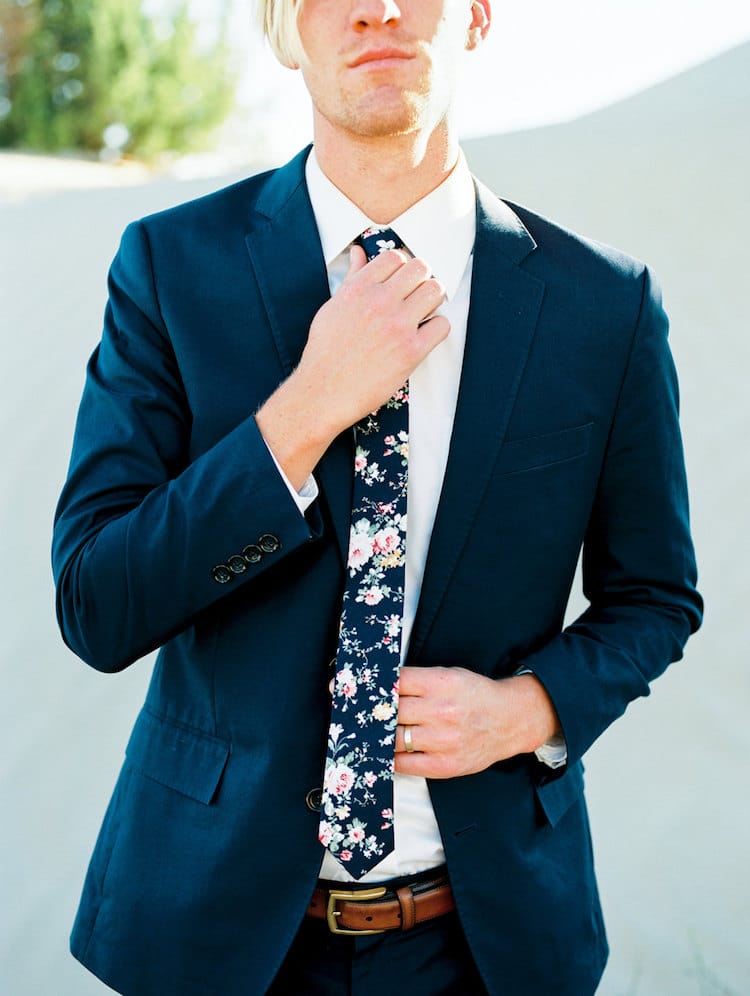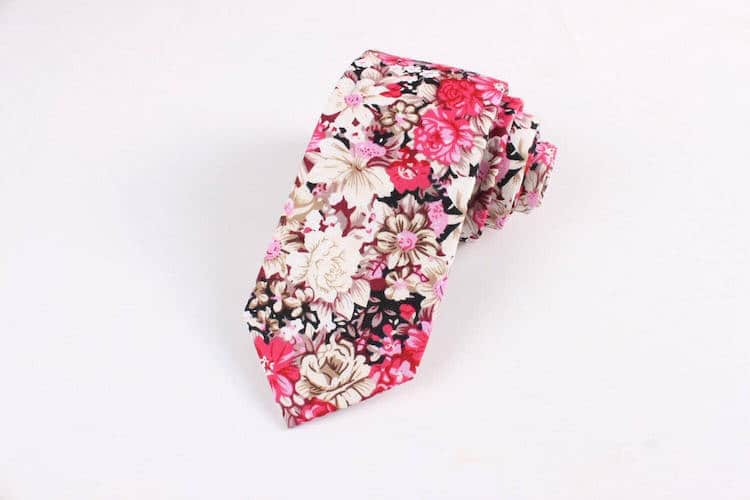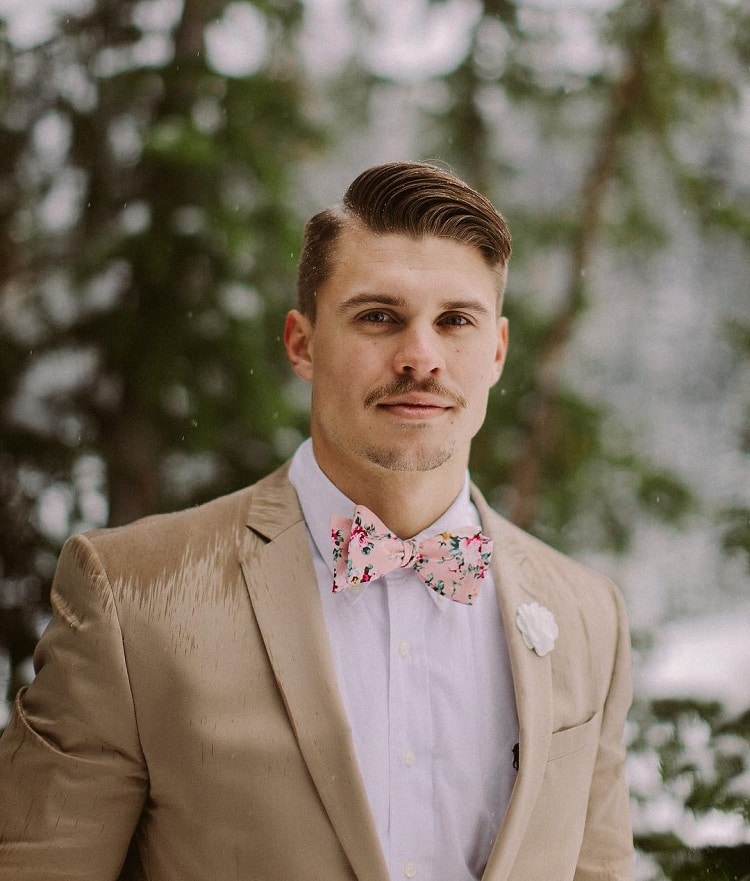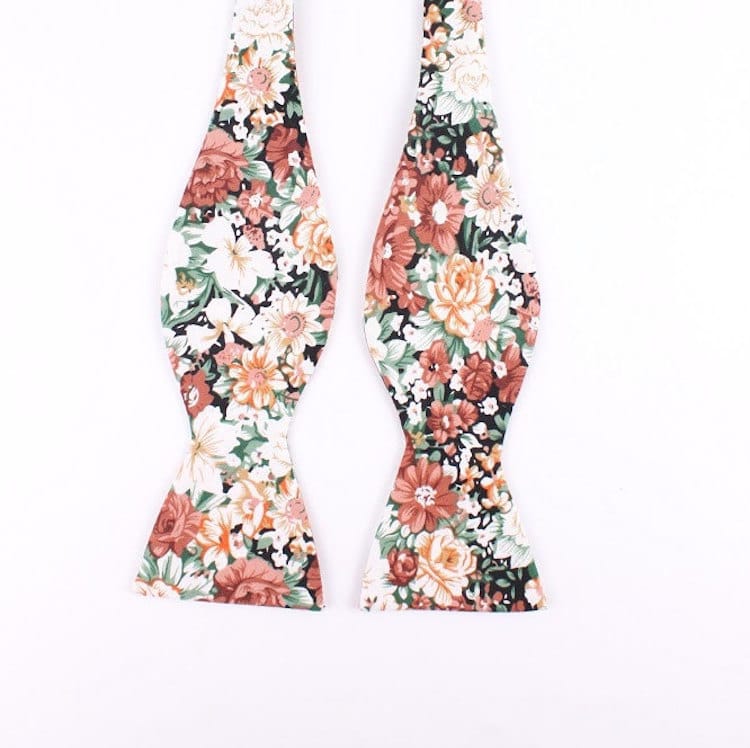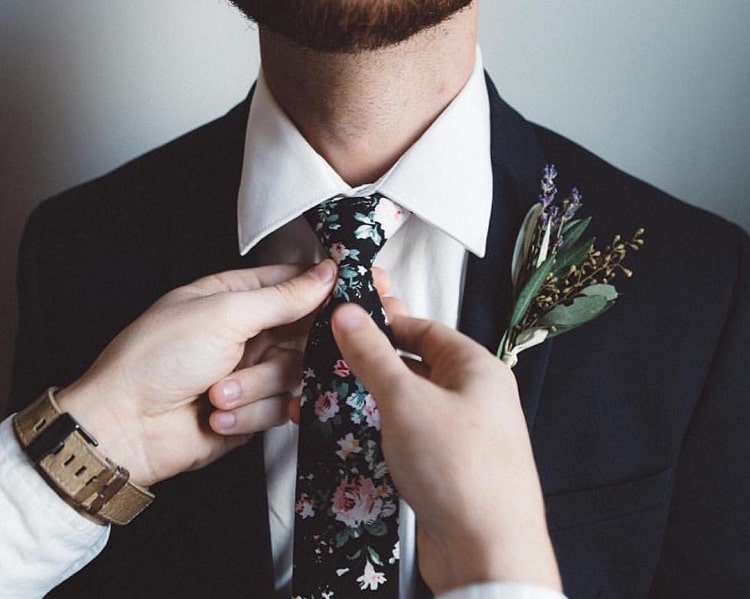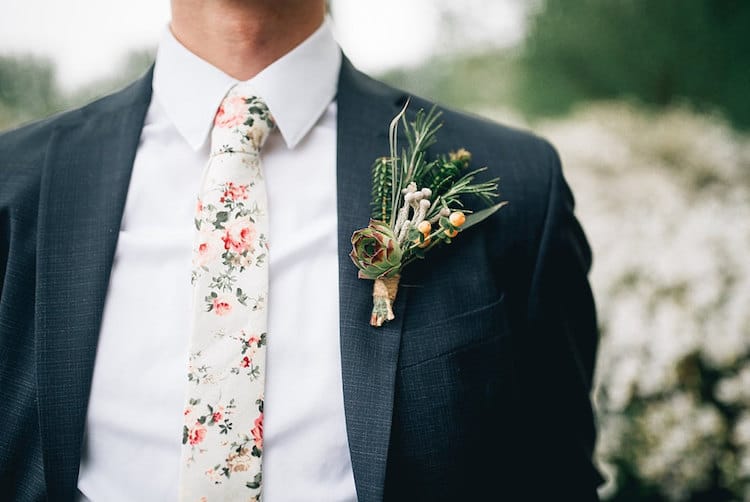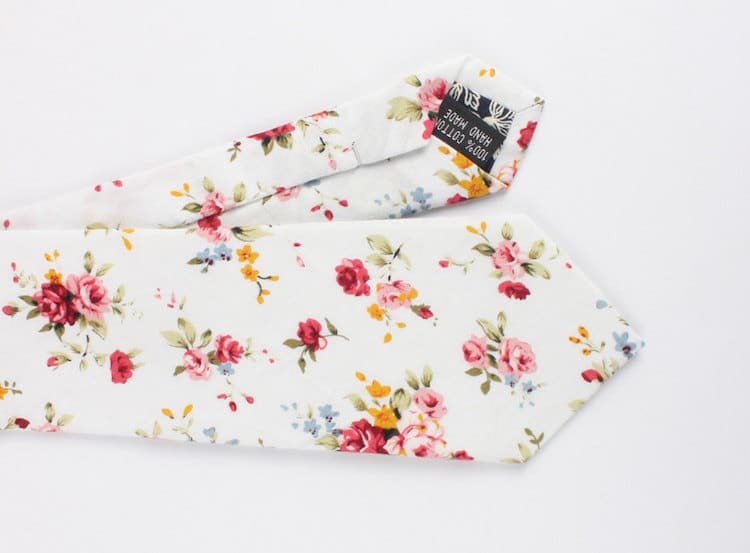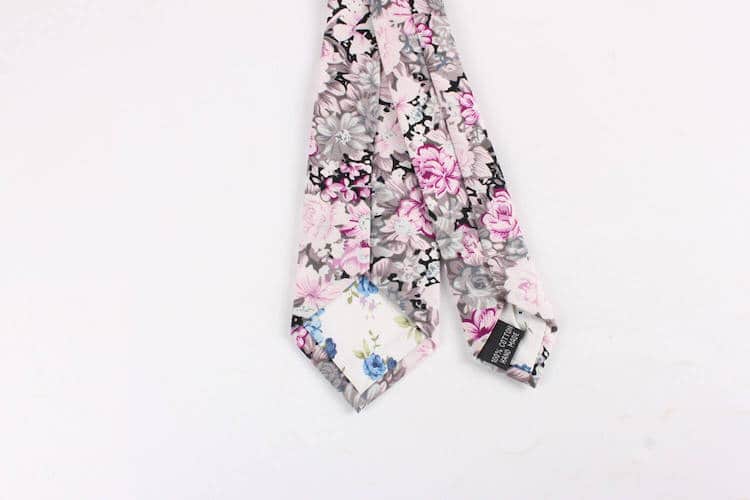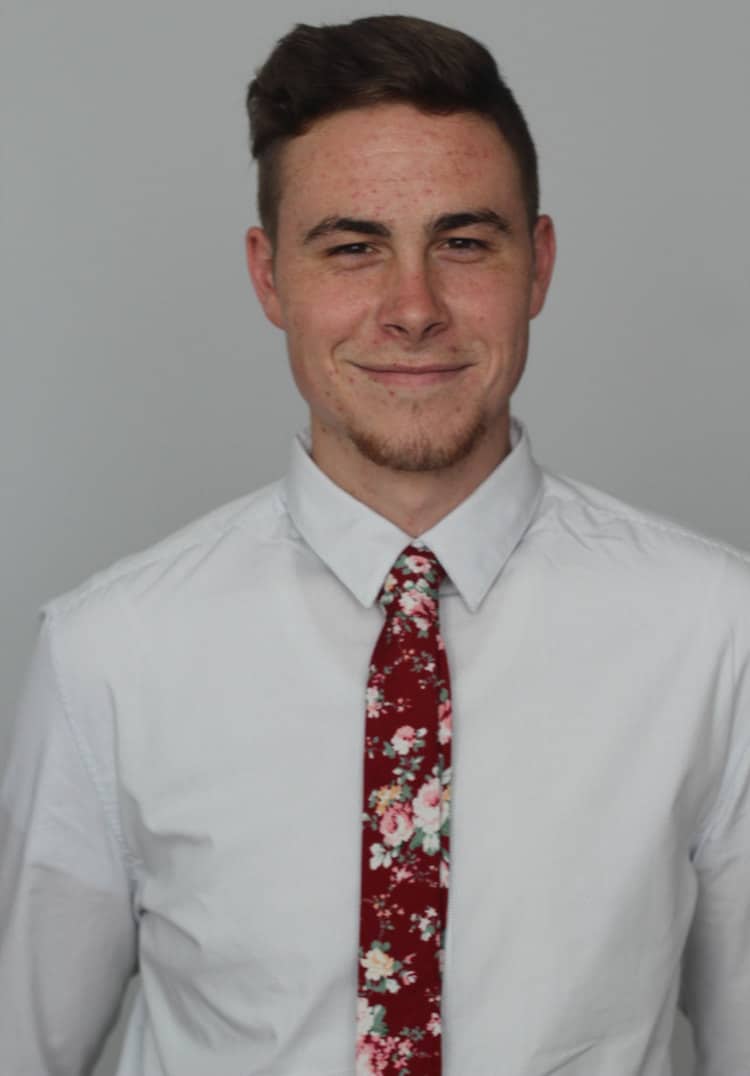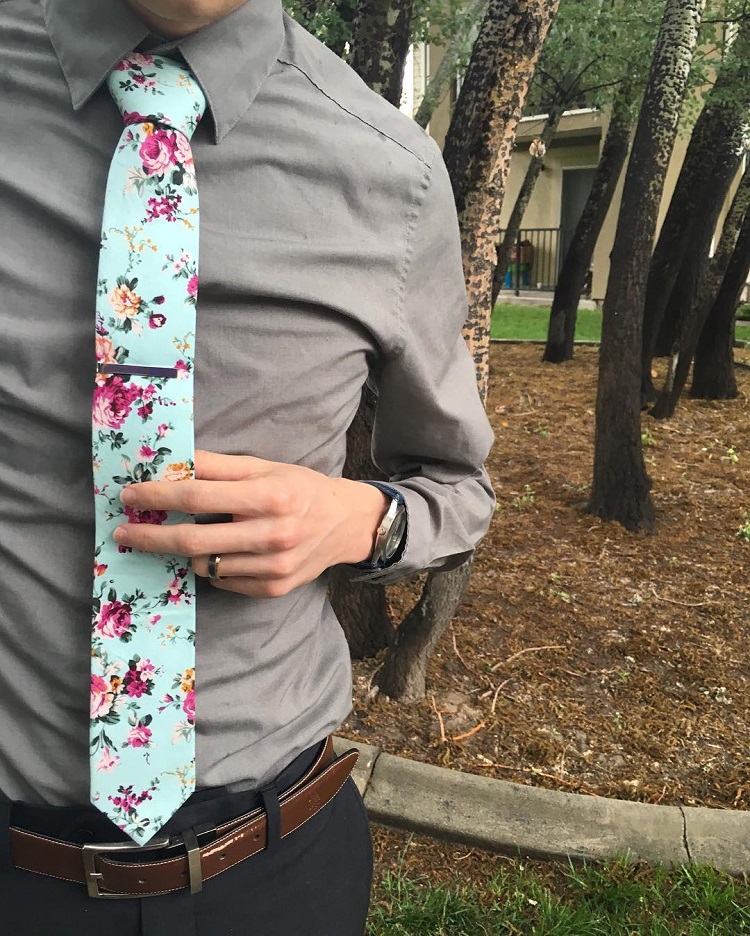 My Tie Shop: Etsy | Instagram
h/t: [Culture N Lifestyle]
All images via My Tie Shop.