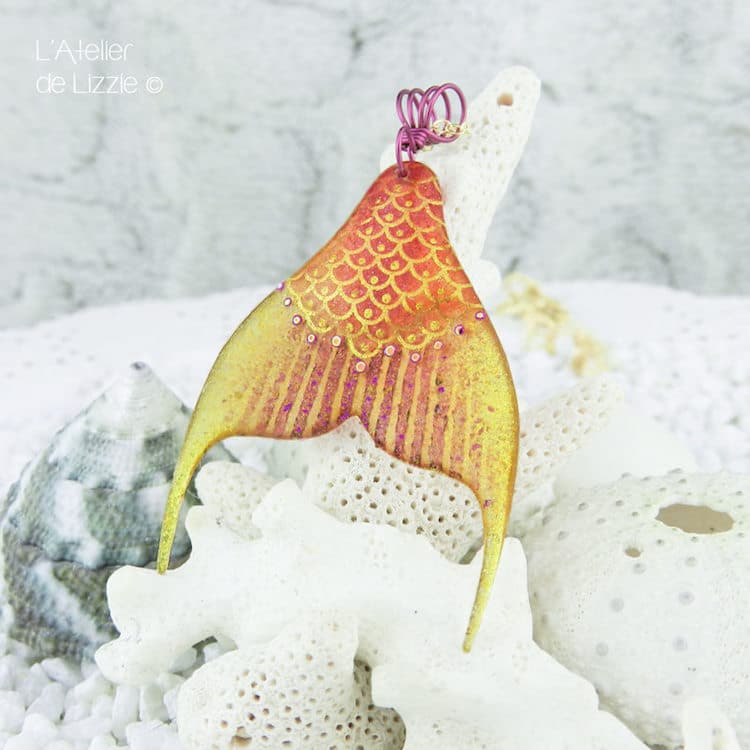 Many of us grow up wishing to be a princess or a character from a fairy tale. These desires may be just a dream, but that doesn't mean that you can't pretend—even as an adult. Elise Fournier of the shop L'Atelier de Lizzie has created mermaid jewelry that lets you wear a token of the enchanting sea around your neck. Calling her pieces "a lucky charm for every modern mermaid," the colorful resin designs are statement-making accessories.
Fashioned as mermaid tails, the quirky jewelry comes in a few distinct shapes. Some feature elegant tails resembling Ariel from The Little Mermaid, while others have more exaggerated characteristics that you'd find on a fish's fin. Regardless of their style, each is adorned with vibrant, glittering hues that sparkle in the sun—like light dancing across the water.
Fournier sells her pendants with an optional necklace and charm that references creatures under the sea. In addition to the mermaid tails, you can accompany them with a silver turtle, starfish, shells, seahorse, or even a mini mermaid.
These fantastically stylish accessories are now available in the L'Atelier de Lizzie Etsy shop.
If you've ever wanted to live under the sea, L'Atelier de Lizzie has a good alternative: iridescent mermaid tail necklaces!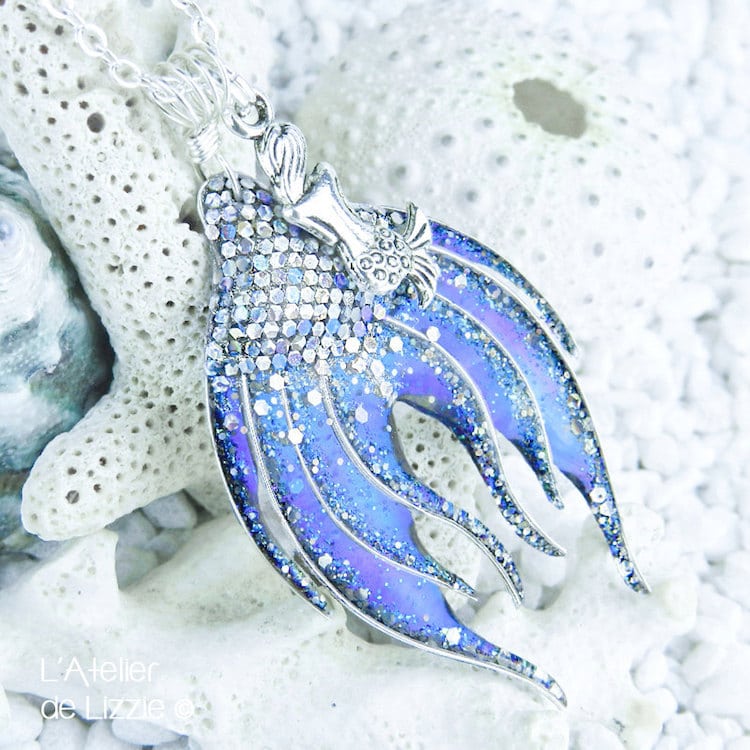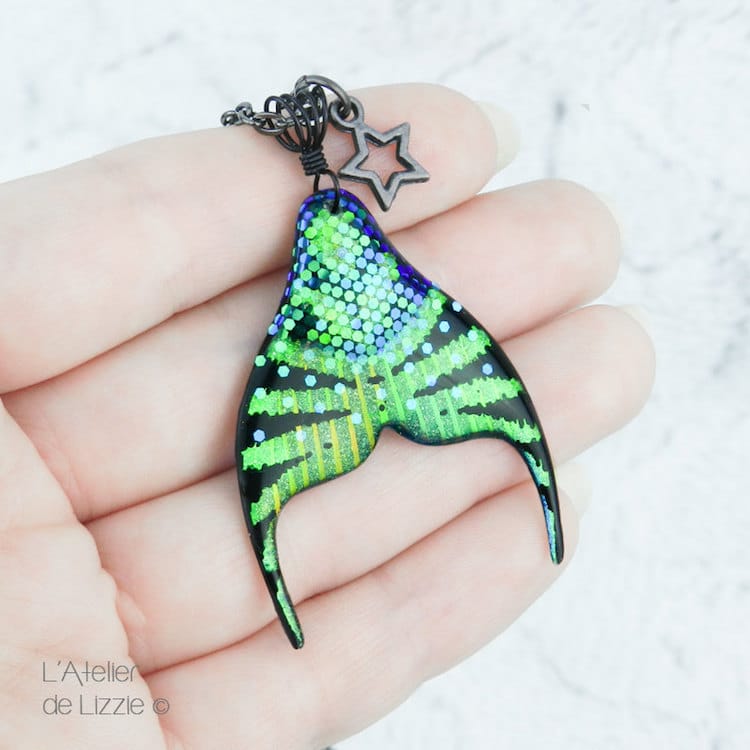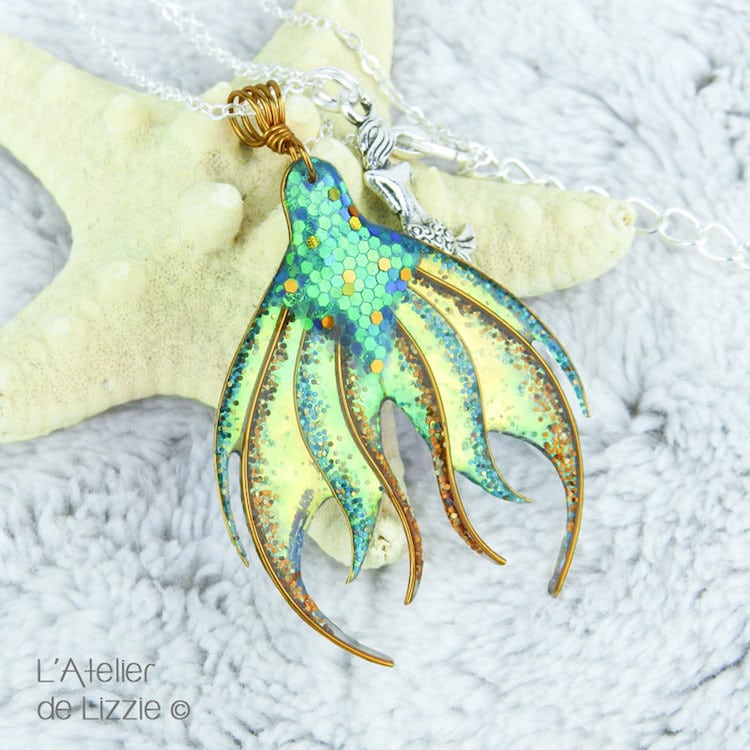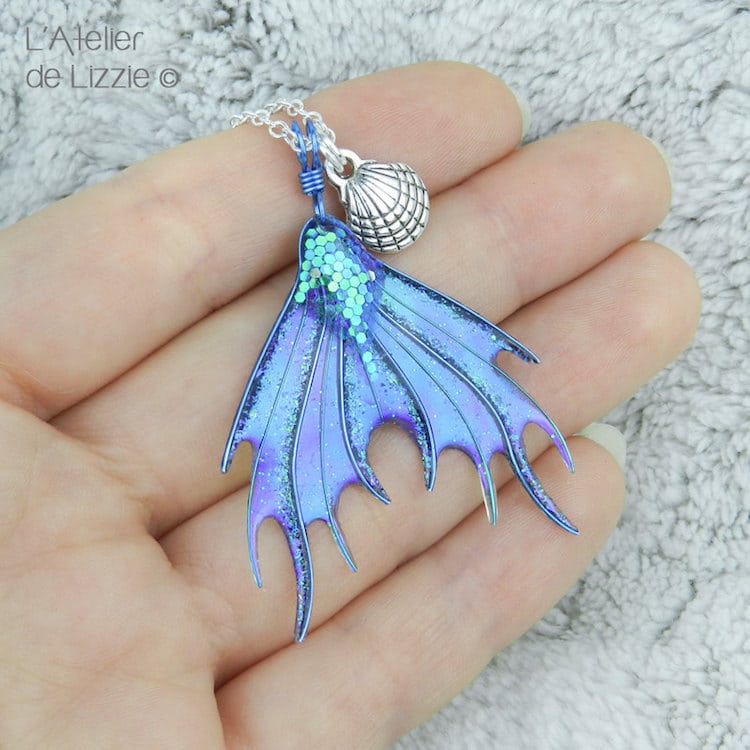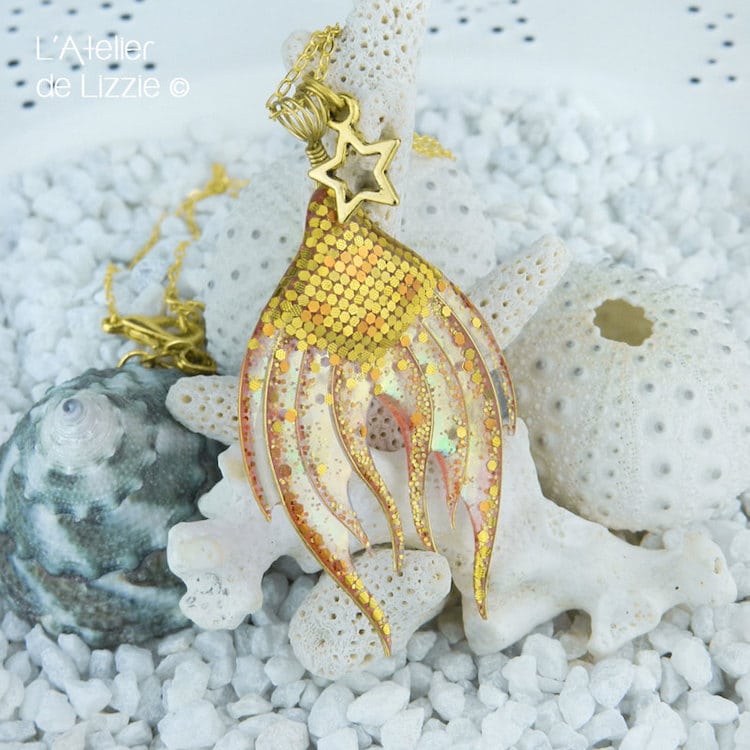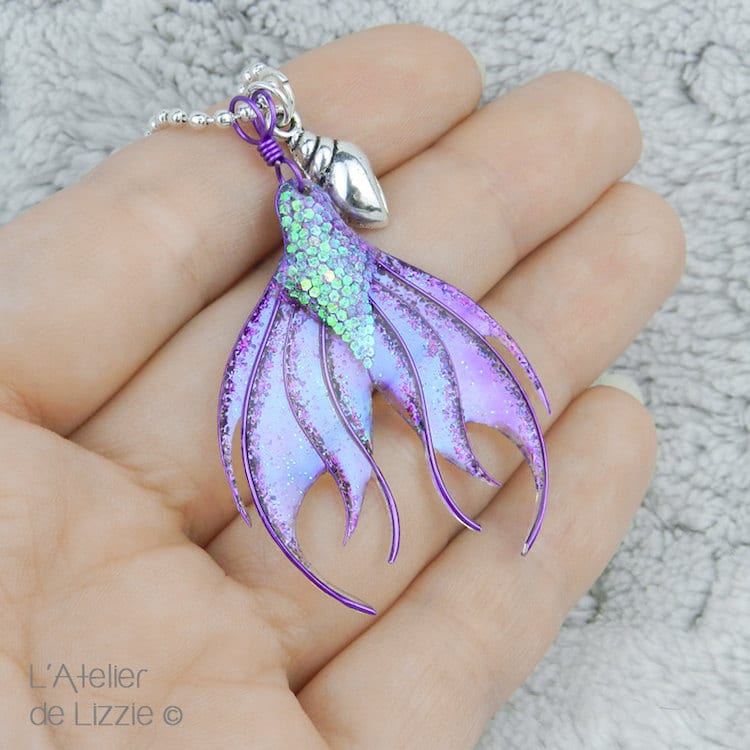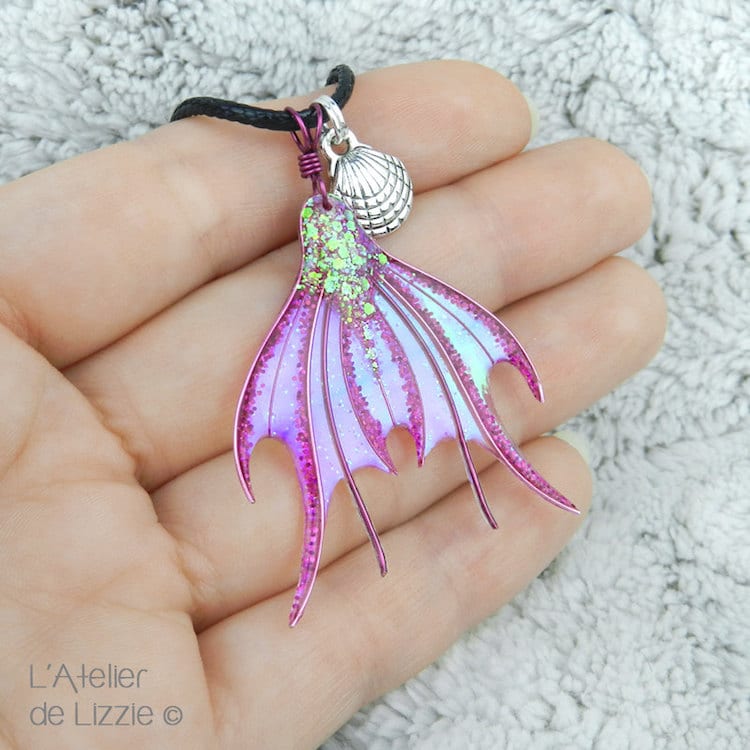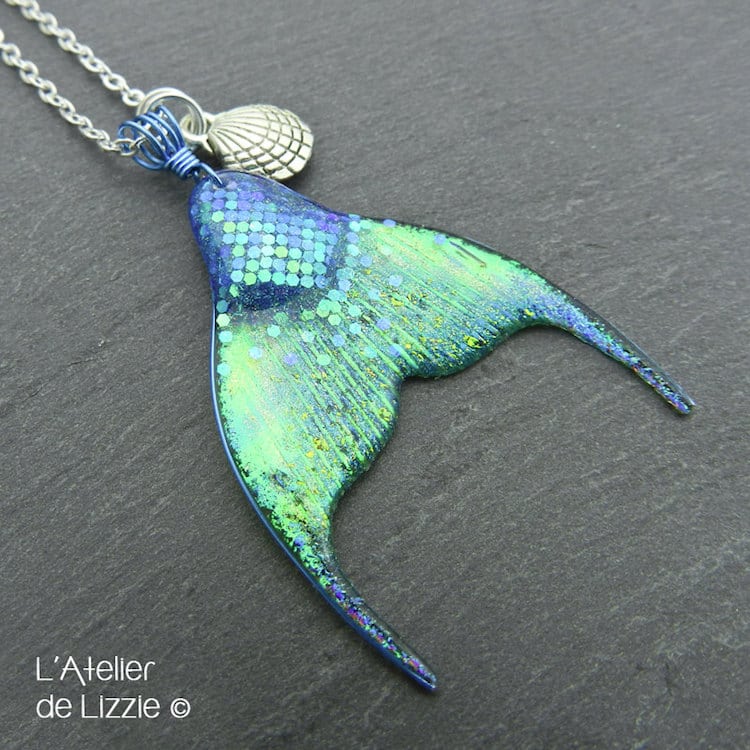 L'Atelier de Lizzie: Website | Etsy | Instagram | Facebook
h/t: [So Super Awesome]
All images via L'Atelier de Lizzie.
Related Articles:
"Mermaid Hair" Trend Has Women Dyeing Their Hair Into Magical Sea-Inspired Masterpieces
Crocheted Mermaid Tail Blanket Transforms Anyone Into a Fantastical Creature Cozying Up at Home
Dazzling Crowns Adorned with Seashells Transform Women Into Modern-Day Mermaids
Mermaid Tights with Fantastically Colorful "Scales" Make Fantasy a Reality