Everyone knows there's a special art to taking the perfect at-home mirror selfie, and one of the most important things it requires is the right mirror. Now, space-lovers and stargazers can photograph themselves with the moon in stunning clarity thanks to experimental artist and designer Granila Santisteban. As a self-described "Moon Maker" on Instagram, she creates exquisite moon-inspired mirrors that can rest on your table or hang on the wall for a celestial ambiance.
Santisteban crafts all of her spectacular moon decor by hand in her studio in Monterrey, Mexico. She uses sand and other pure pigments to make the textured crescent on a circular mirror. Due to this, each piece is completely one-of-a-kind. "The wise and powerful moon has the ability to make us feel changing, new, fresh, and different," the artist says on her website. "Having just a little piece of it is magical." In addition to her popular crescent moon mirrors (which are available at 40 cm, 60 cm, and 120 cm), Santisteban designs a light-up fixture inspired by the lunar eclipse. It features a solid black moon made of sand with an LED light hidden in the back. The user simply has to download a phone app to change the color of the light to suit their mood. The Mexican artist even has multi-piece wall art depicting the phases of the moon.
These fabulous mirrors start at $2,000 Mexican pesos (or about $89.22 USD). You can purchase Santisteban's moon decor via her website.
Designer Granila Santisteban creates stunning moon decor.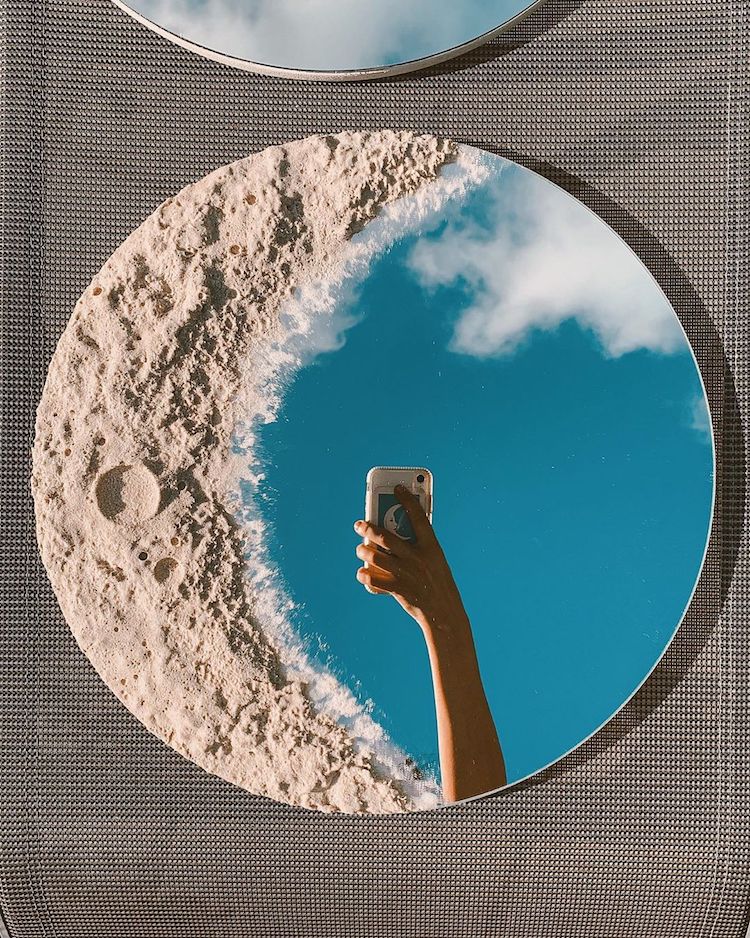 Each lunar crescent is made by hand using sand and pure pigments on a mirror.
Available in multiple sizes, Santisteban's moon mirrors make the perfect backdrop for selfies.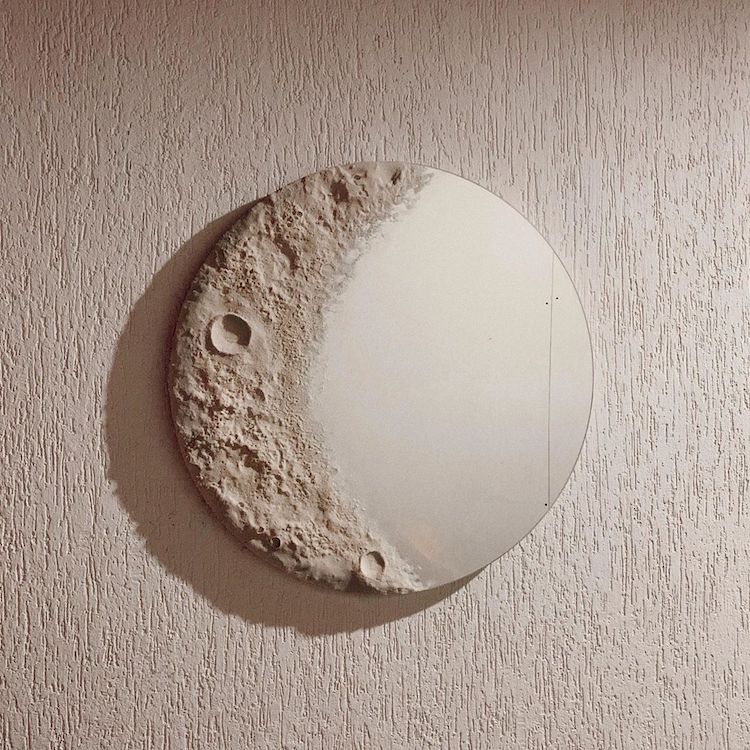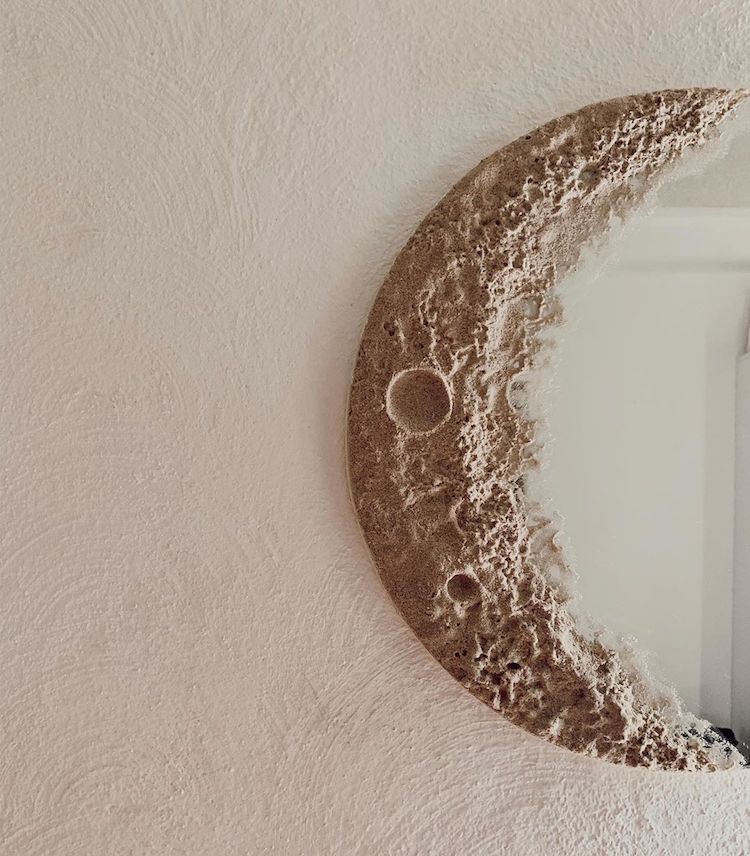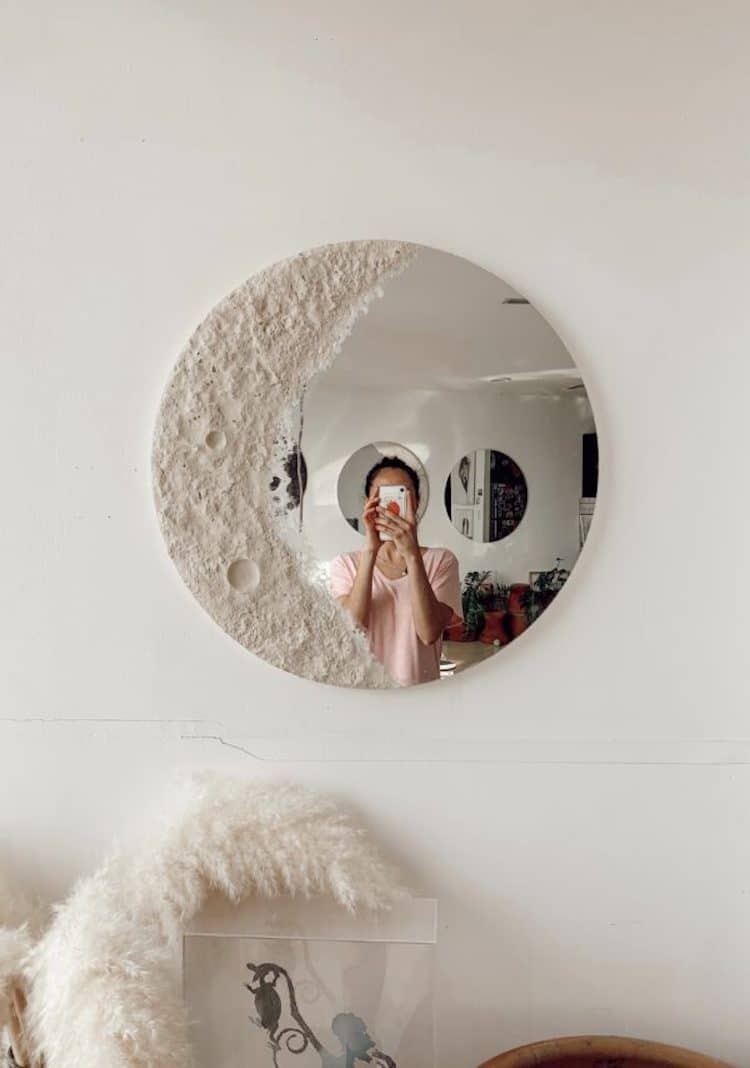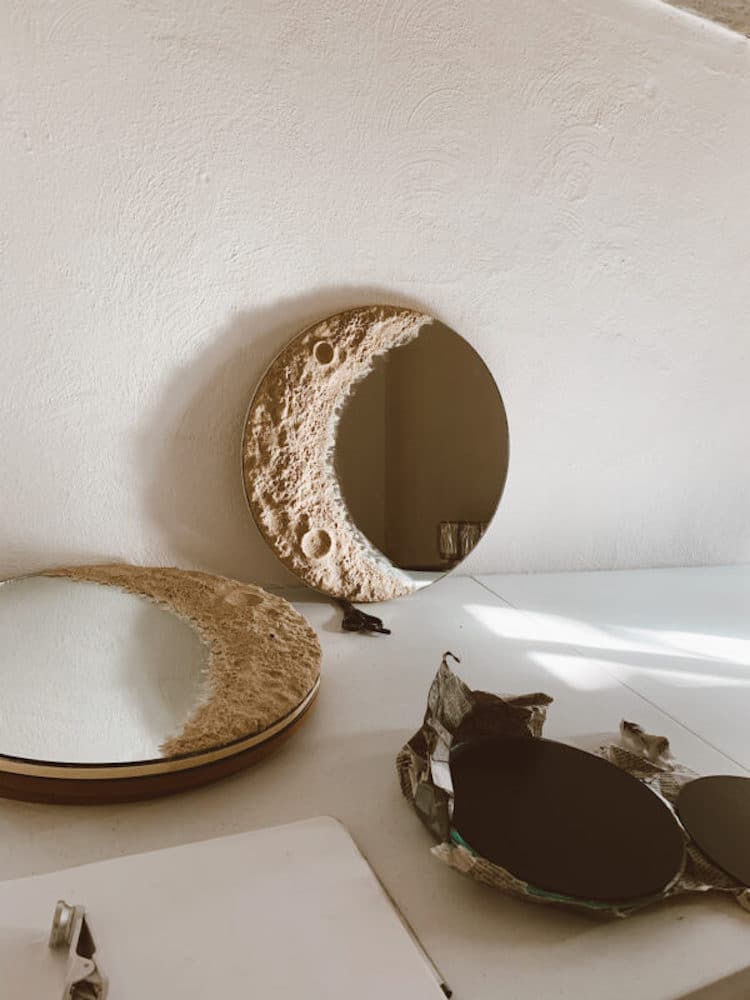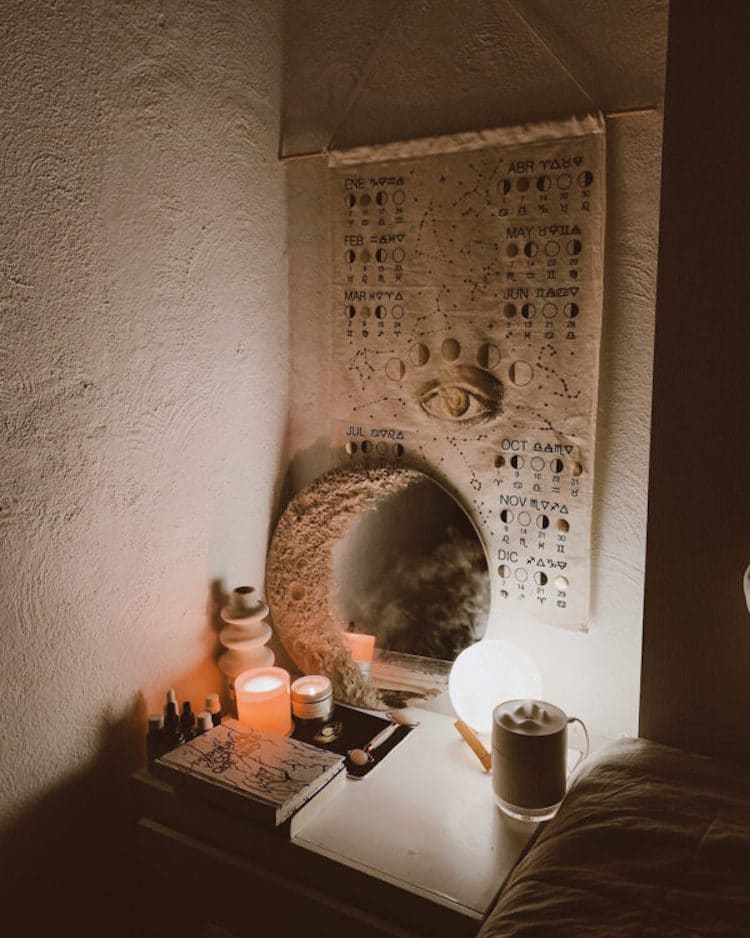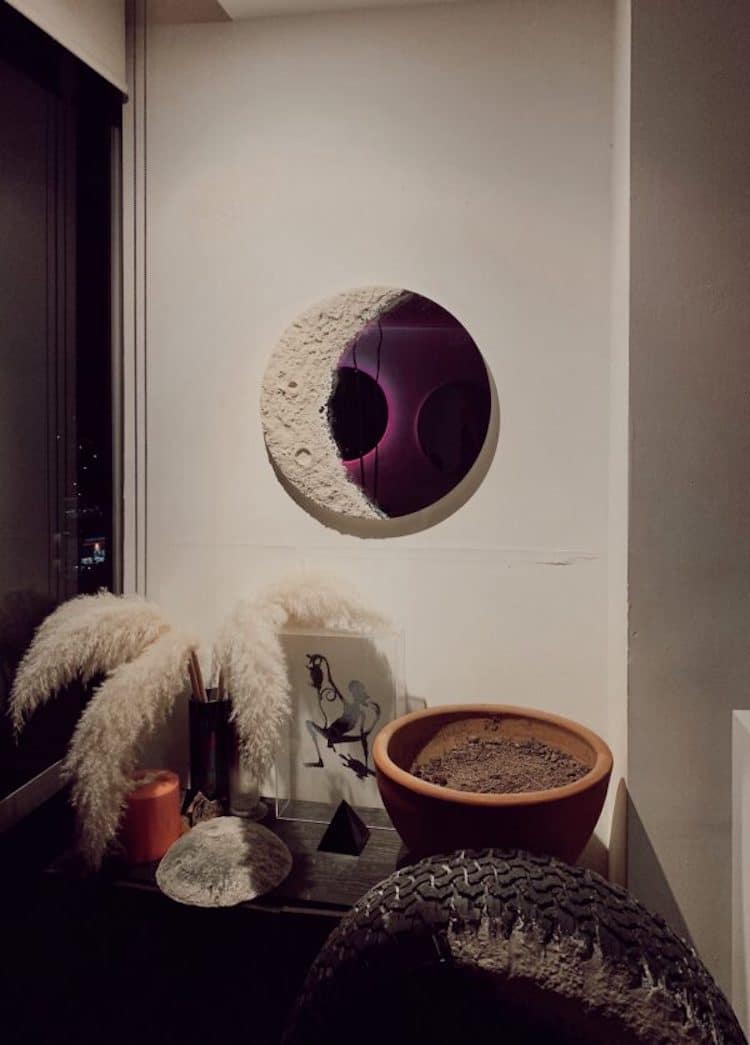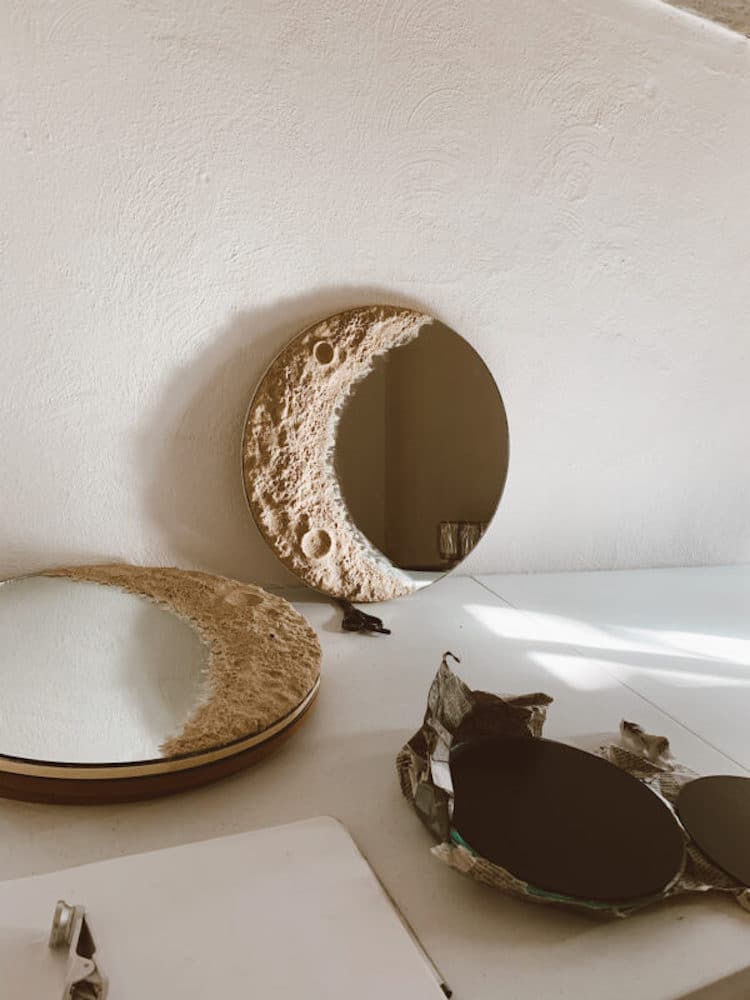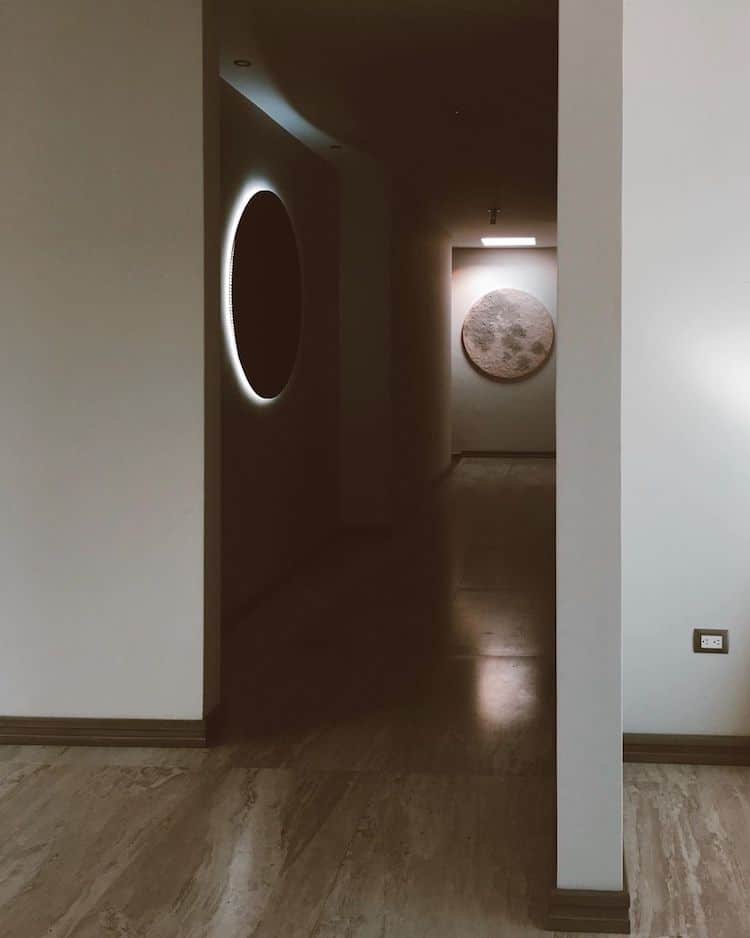 Granila Santisteban: Website | Facebook | Instagram
h/t: [Yanko Design]
All images via Granila Santisteban.
Related Articles:
These Beautiful Paint-by-Numbers Kits Will Spark a New Creative Pastime
Chronicle Your Life for 88 Years by Filling in Boxes on This Creative Poster
Risograph: How a Vintage Japanese Copy Machine Became an Artistic Printmaking Tool