Last year, lifestyle brand Muji opened two new hotels in China. Inspired by the company's belief that "simplicity is not merely modest or frugal, but could possibly be more appealing than luxury," these minimalist inns emphasize quality and promote sustainability. Now, on the heels of these successes, Muji has opted to open a new hotel in Tokyo. Fittingly, this new site is situated above their flagship store in Ginza, a bustling district perfect for wandering and window-shopping.
Each of the 79 simply furnished rooms in the Muji Hotel Ginza showcases the best of the brand. All of the amenities—from towels and toothpaste to mattresses and blankets—are made by Muji, ensuring that everything is high quality and highly sustainable. Based on a "wood, stone, and earth" theme, these eco-friendly details also evoke a sense of calm, promising to "restore travelers in body and spirit alike" the second they set foot in the lobby.
The hotel offers nine different kinds of rooms ranging in size and number of beds. No matter which quarters you choose, however, you're guaranteed to have a good night's right when your head hits your organic cotton pillow. Then, once you feel rejuvenated, you can enjoy everything that Ginza has to offer, including trendy bars, chic boutiques, and popular bistros—all with the knowledge that your humble home base is just steps away.
Ready to book your stay? Head over to the Muji Hotel Ginza's website, where you can browse through the different rooms and pick a space "set up to offer exceptional relaxation."
The new Muji Hotel Ginza showcases the best of the brand.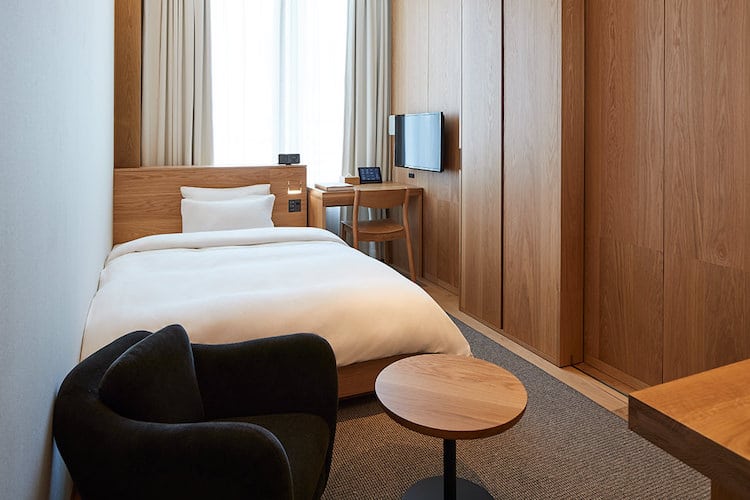 Its minimalist design and focus on sustainability culminate in an aesthetic defined by modern simplicity.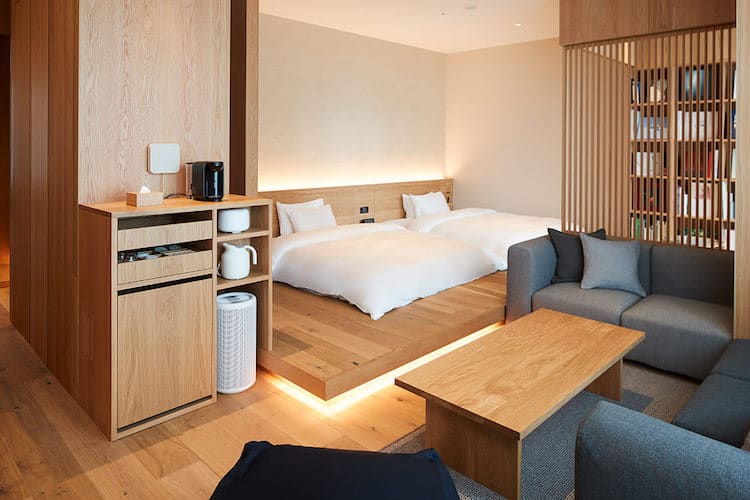 Even the amenities are on-brand!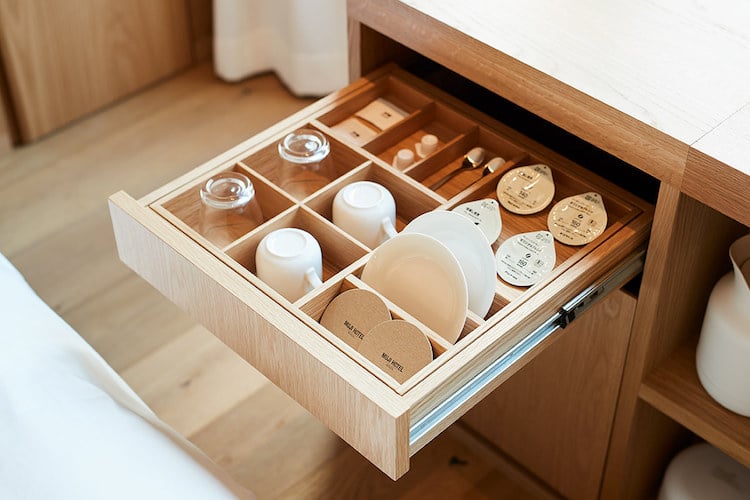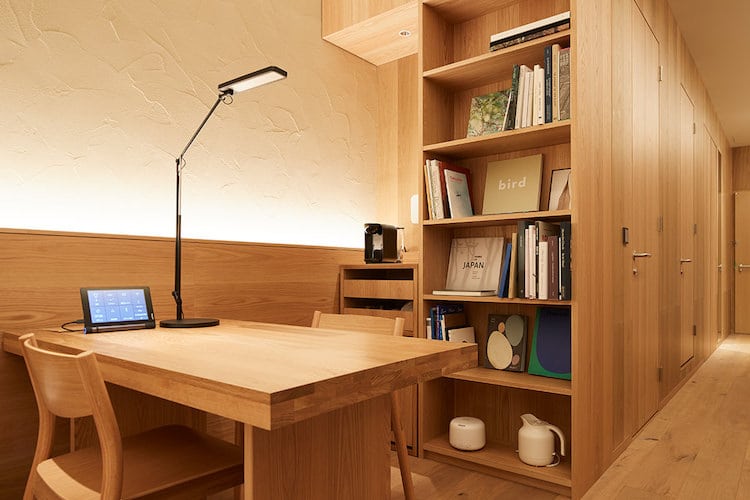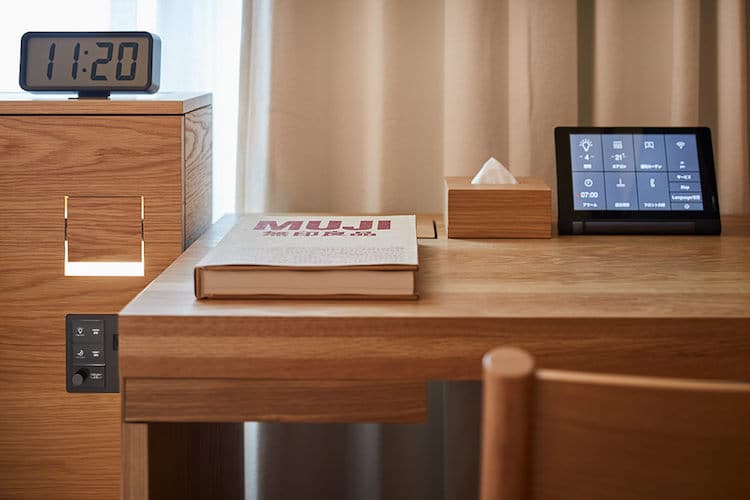 The hotel's 79 rooms come in a range of sizes and layouts.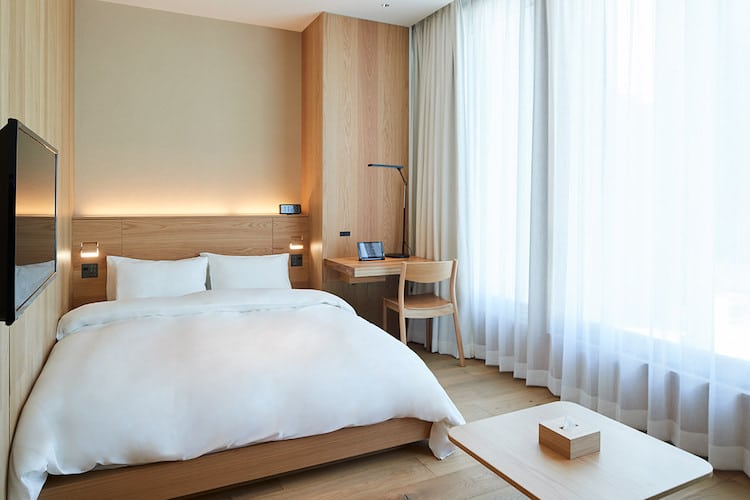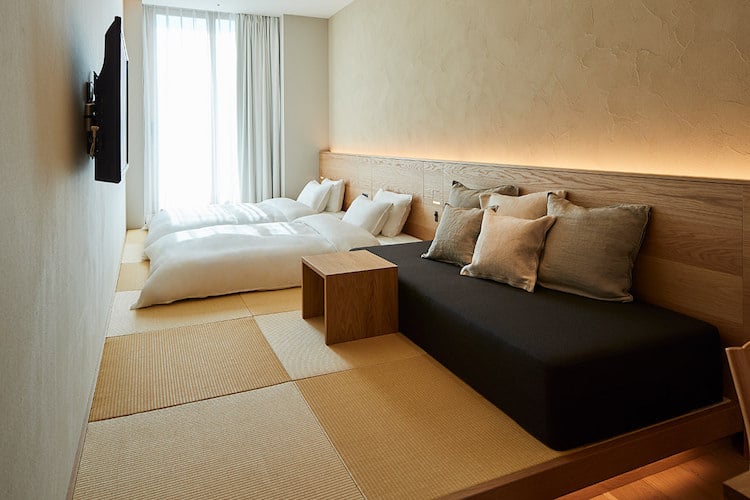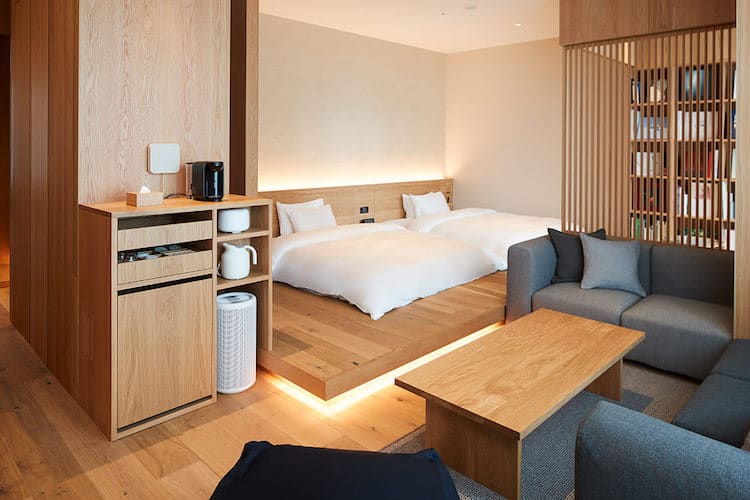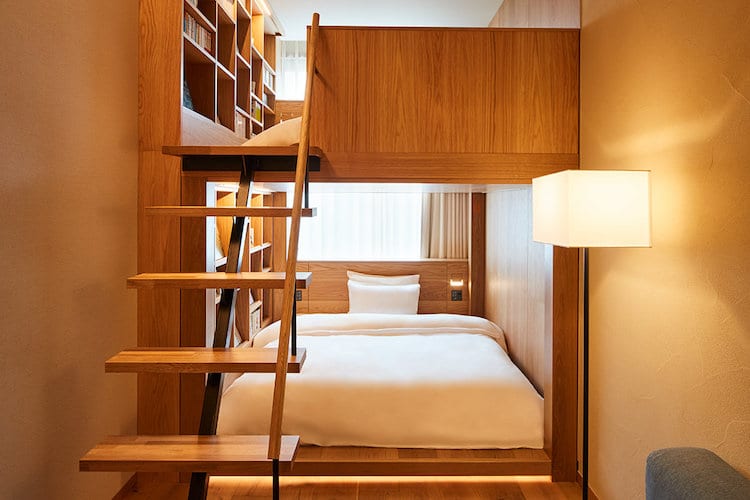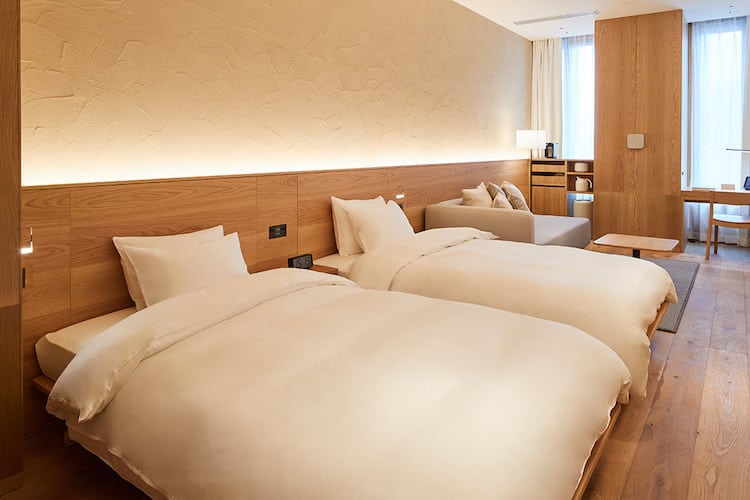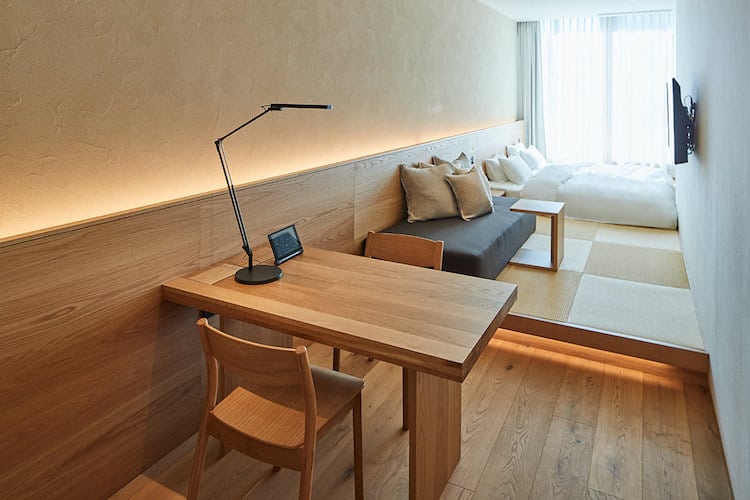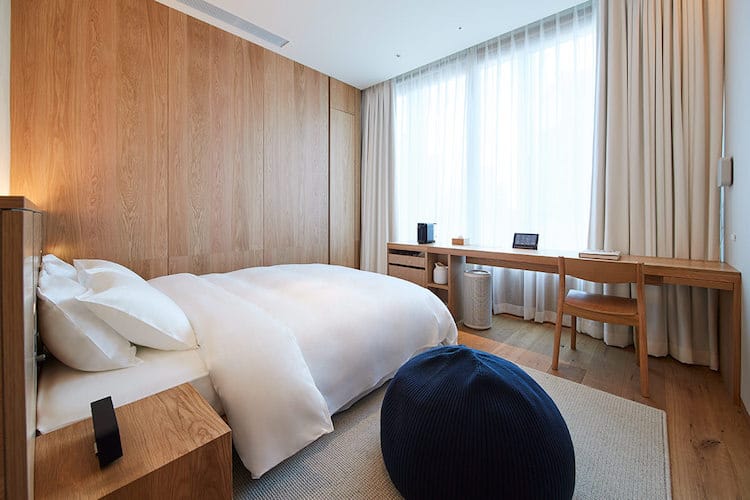 In any case, you're bound to have a great stay in this eco-friendly oasis!
Muji Hotel: Website | Facebook | Instagram
h/t: [Uncrate, designboom]
All images via Muji Hotel Ginza.
Related Articles:
This Trendy New Hotel Is a Minimalist's Dream
Bookstore-Themed Tokyo Hotel is a Charming Literary Haven Lined with Shelves of Books
New Travel Guide Features Japan's Most Beautiful Inns and Hot Springs