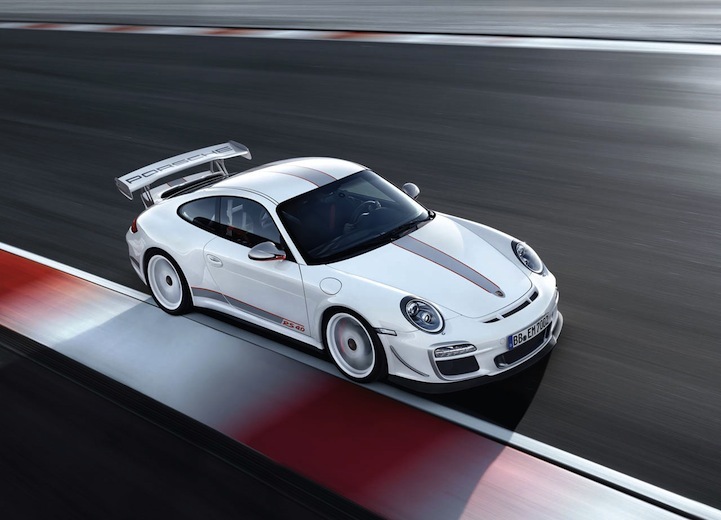 Even if you're not a gearhead, you have to admit, the recently released Porsche 911 GT3 RS 4.0 is one sexy beast.
Limited to just 600 vehicles worldwide, the latest 911 packs a 4.0-liter flat-six engine derived from the 911 GT3 RSR racer and features forged pistons, titanium connecting rods, and a crankshaft pulled directly from its track-bred descendant. With 500 horsepower peaking at 8250 rpm and maximum torque coming in at 5750 rpm, the 911 GT3 RS 4.0 can run to 60 mph in 3.8 seconds and has a top track speed of 193 mph.
The car comes standard with a six-speed manual gearbox, signature large rear wing, central twin tailpipe, aerodynamically optimized body, and polished Carrara White paint. The 911 GT3 RS 4.0 will be priced at $185,000 when it goes on sale later this year.
Porsche's website
via [Autoblog], [Hypebeast] [Uncrate]