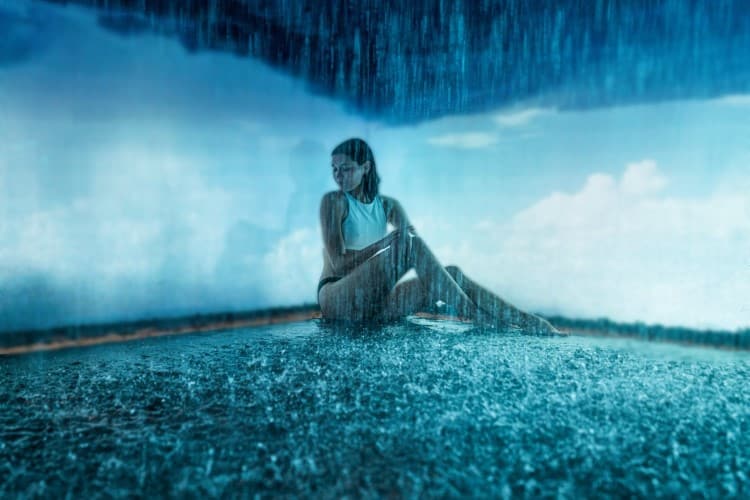 When British travel bloggers Henry Purchase and Robyn Miller booked a day at the QC Terme spa in Milan, they weren't sure what to expect. They hadn't seen much online, but at less than $50 per person for full access to the spa, including lunch and drinks, they figured it was worth a try. What they ended up experiencing only confirmed their instincts, particularly when they entered the spa's epic cinema pool. The resulting TikTok clips of that experience, complete with torrential rain, ended up going viral with nearly 70 million combined views.
Purchase and Miller shared a separate tour of the spa complex with all its innovative amenities and delicious lunch options, but it was the multisensory cinema pool that captured everyone's attention. According to QC Terme, the experience is inspired by Milan's historic Cinema Apollo. This movie theater was transformed into an Apple Store in 2017, but the spa's cinema pool brings a touch of that magic to visitors. Images are projected on screen surrounding the pool and are designed to transport guests to another world.
The spa also mentions "gifting the emotion of a bath in the rain." While that sounds tranquil and relaxing, the duo's clips show that the rain bath is more like stepping into a storm. A mountainous landscape is projected onto the walls with stormy clouds overhead and lightning strikes as water pours down. Though it doesn't actually appear relaxing, it certainly is unique.
Luckily, it seems like there are other, more classic, experiences at the spa as well, so you can balance your time. The sprawling complex is one of twelve QC spas around the world. Entry to the spa starts at $49 (€46), which includes access to all of the wellness areas as well as slippers, a robe, a towel, and an evening aperitif.
Purchase and Miller highly recommend indulging in the spa's wellness lunch. "You got a whole hour of an all-you-can-eat buffet with hot and cold food, desserts, and bread… you can help yourself to any wine of your choice and beer on draft."
Their experience certainly shows that you don't need to spend a lot of money to have a luxurious—and memorable—day at the spa.
British travel bloggers Henry Purchase and Robyn Miller booked a day at the QC Terme spa in Milan.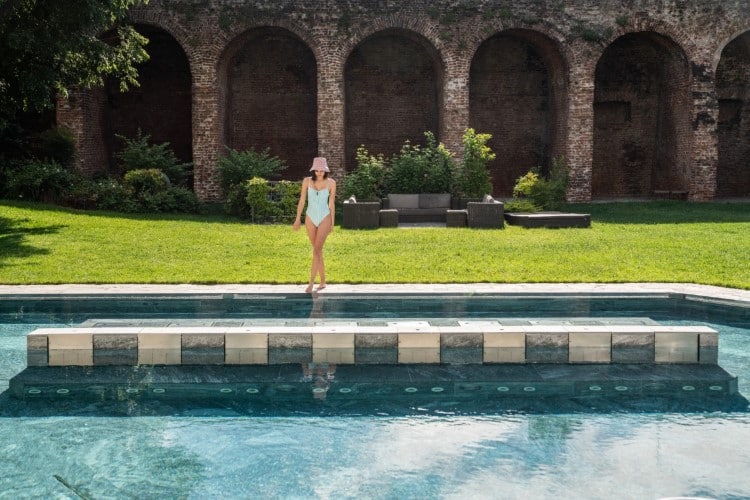 The spa is known for its multisensory experiences.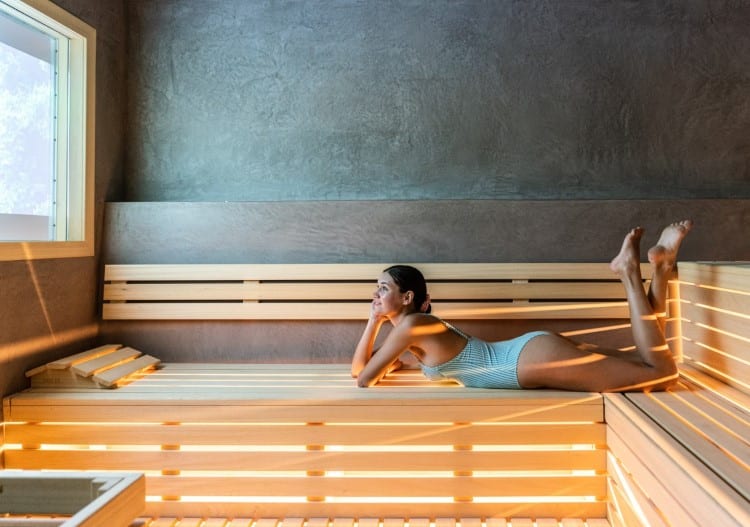 This includes a cinema pool, where projections and rain come together to create an unforgettable experience.
The couple's clips of their epic dip in the rain got 70 million views on TikTok.
Check out their full tour of the spa to see everything it has to offer.
A Couple Things to Do: Website | Instagram | TikTok
QC Terme Milano: Website | Facebook | Instagram
My Modern Met granted permission to feature photos by QC Terme Milano.
Related Articles

:

Viral "Popcorn Guy" Amazes TikTok With His Mesmerizing Snack-Serving Skills

Cowboy Tries Period Pain Simulator and Can Barely Handle How Bad It Hurts

Former News Anchor Goes Viral on TikTok Reporting Her 2-Year-Old's Temper Tantrum