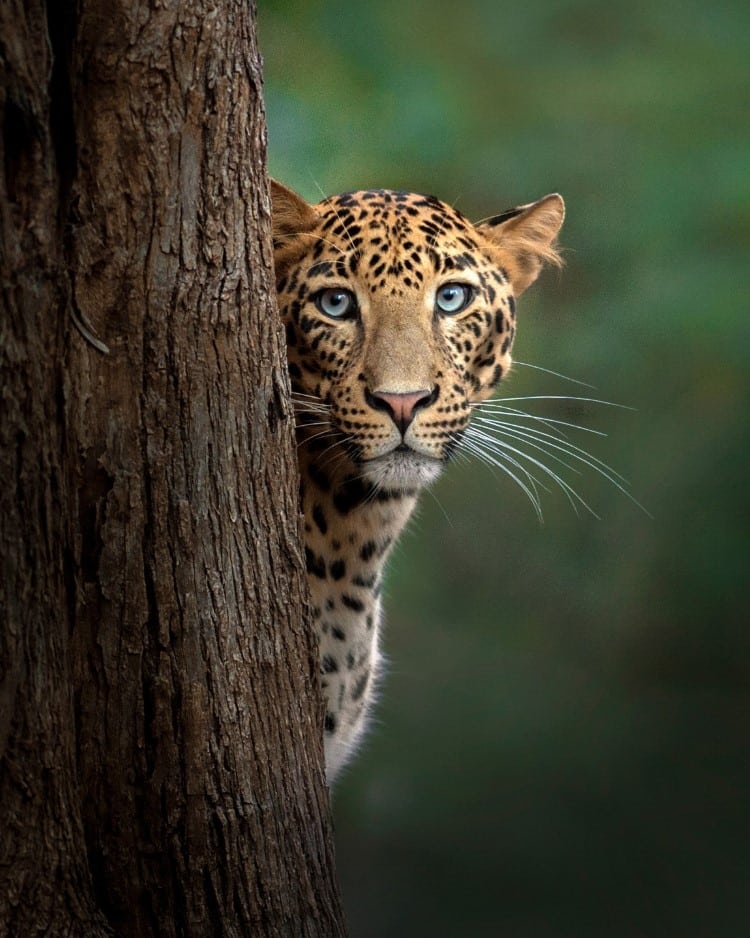 As a celebrated wildlife photographer, Shaaz Jung knows more about animals than most. But his relationship with wildlife didn't just begin with his photography. Raised in the jungles of South India, Jung grew up understanding the special feeling that occurs when you first lock eyes with an animal in its native environment. And now, in his series Jungle is Watching, Jung is capturing that moment on film.
"That moment, when your eyes lock, and you finally see what's been watching you, is exhilarating," he tells My Modern Met. "On most days, I look around and see nothing, but every once in a while, I see a leaf move to reveal a pair of eyes. It epitomizes the true nature of the dense jungle where you may not always see them, but they're always seeing you."
From the calm gaze of a leopard peering around a tree to the little round pupils of a chameleon peeping up from the ground, Jung's images show the beautiful connection between him and the animals he photographs. Above all, Jung hopes that these images demonstrate the power of patience and of respect.
Fully cognizant that he is simply a visitor in the homes of these animals, Jung takes his role as a silent observer quite seriously. This recognition of and respect for the natural environment is most certainly one of the key elements in Jung's success as a wildlife photographer. And it's why he's able to photograph these animals in such a natural, easy manner.
It's his hope that Jungle is Watching will encourage others to follow his lead. "I hope this series inspires people to respect nature by silently observing the hidden beauty that lives amongst us."
As a wildlife photographer, Shaaz Jung has an incredible ability to connect with animals.
View this post on Instagram
Jungle is Watching documents the magical moments that can happen when observing animals in their own habitat.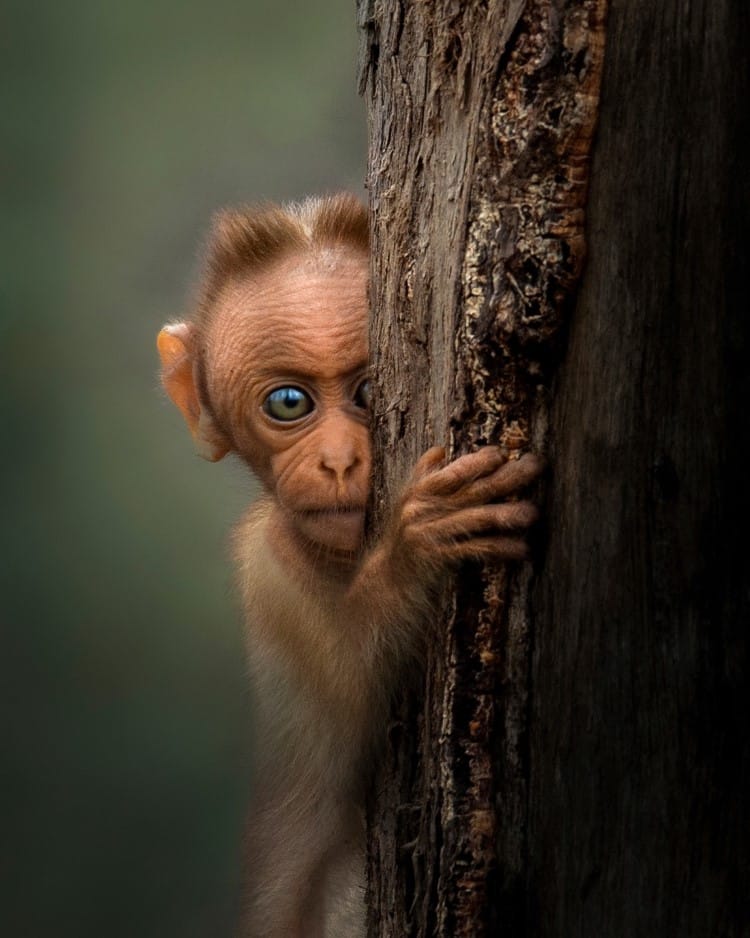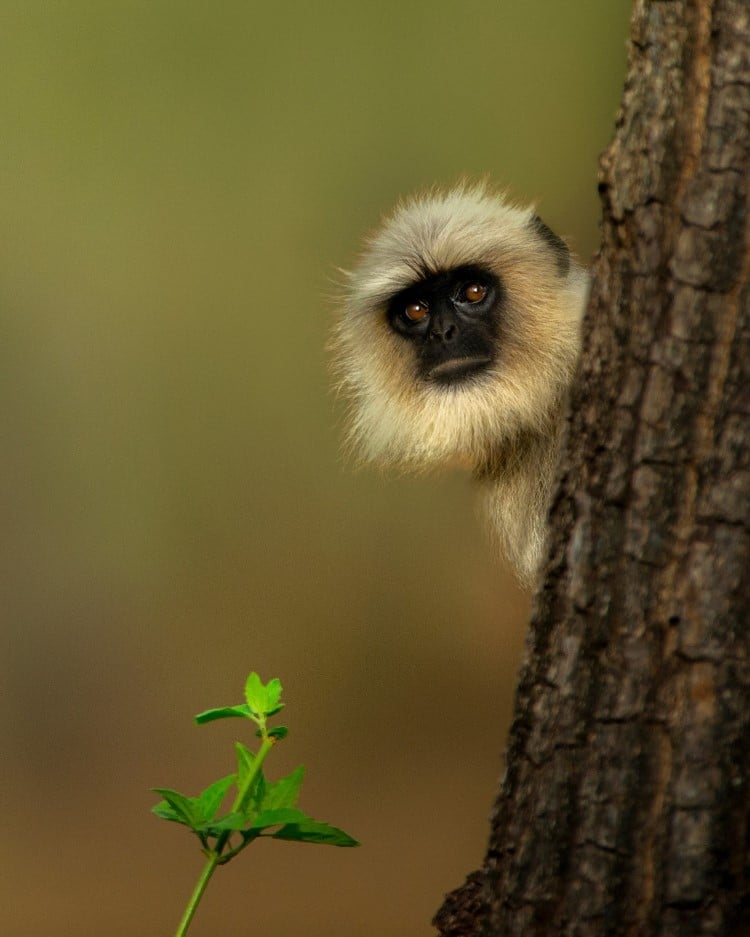 Shaaz Jung: Website | Instagram | Facebook
My Modern Met granted permission to feature photos by Shaaz Jung.
Related Articles

:

Incredible Photography by the Invisible Wildlife Photographer

Photographer Waits 6 Days to Capture Perfect Moment Between Big Cat Couple

Wildlife Photographer Captures a Rare Black Panther Roaming in the Jungles of India

Wildlife Photographer Captures Dramatic Scene of a Jackal Mother Defending Her Cub From an Eagle