Some people love New Year's so much they'd gladly celebrate it over and over again. Interestingly enough, it's possible to ring in the New Year from the same exact spot you're standing in, in certain parts of the world. In fact, you can even pop champagne three times over thanks to more than 20 locations around the world where three different time zones converge.

How did time zones begin in the first place? Invented by Italian mathematician Quirico Filopanti in his 1858 book Miranda, it was proposed that the world be divided into 24 different areas along meridians, each differing from the other by one hour. That has bloomed into 39 different time zones, with modifications by some countries to follow their borders. Add in daylight savings time, and you can see how things can get complicated.

One of the most famous examples of timezone convergence is in Australia, which normally has three time zones. However, during daylight savings that transforms into five different local times when New South Wales and South Australia change their clocks. This creates three separate points—Suveyor Generals Corner, Poeppel Corner, and Cameron Corner—where you are in three time zones by standing in one place. Cameron Corner has become a popular tourist destination, with thousands converging there to ring in the millennium on December 31, 1999.

But Australia's not the only place where you can travel back and forth in time, though it's one of the more easily accessible. If you don't mind bundling up, you can make a trip up north and visit the Treriksrøysa (Three-Country Cairn) that marks the border of Finland, Norway, and Russia. Here the time difference is further exaggerated. Though only one hour separates Finland and Norway, Russia sets their clocks ahead three hours during winter, further separating the Norwegians from their Russian counterparts. This means you can grab breakfast in Norway, then step across the border and get ready for lunch.

Many of the other places where time zones converge are along the border of China. The giant Asian nation observes one local time across its vast expanse, which theoretically covers five time zones. Some countries, like Venezuela, have recently adjusted their local time, making the three time zone border obsolete. The South American country had been a half hour off from neighbors Colombia and Brazil since late 2007, when former president Hugo Chavez adjusted local time. In 2016, this was changed by the current government, putting Venezuela on the same time as Brazil.
Let's take a look at some of the other places in the world where it's possible to travel across three time zones in no time at all.
Border of Lithuania, Belarus, and Poland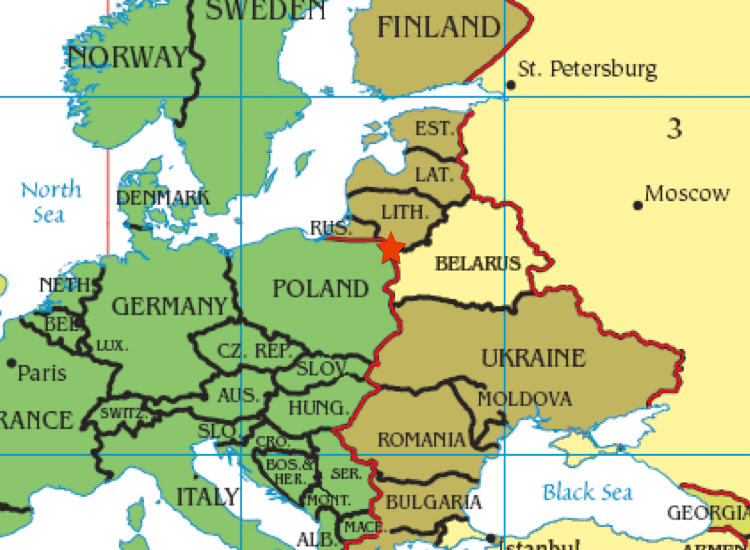 Border of South Sudan, Central African Republic, and the Democratic Republic of Congo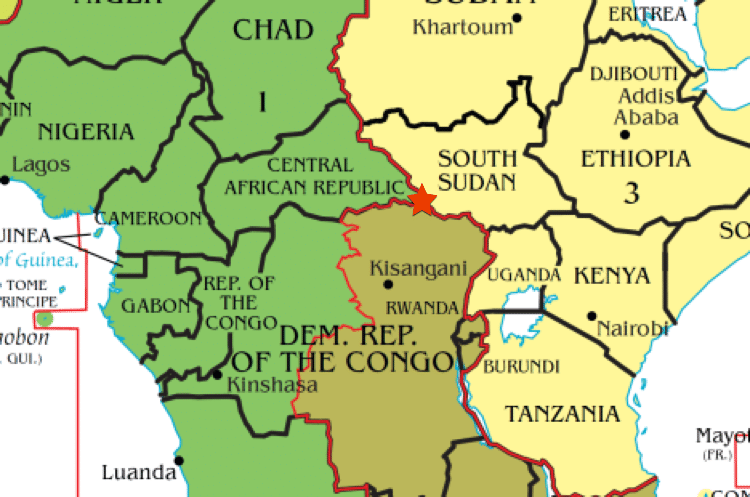 Border of Turkey, Azerbaijan, and Iran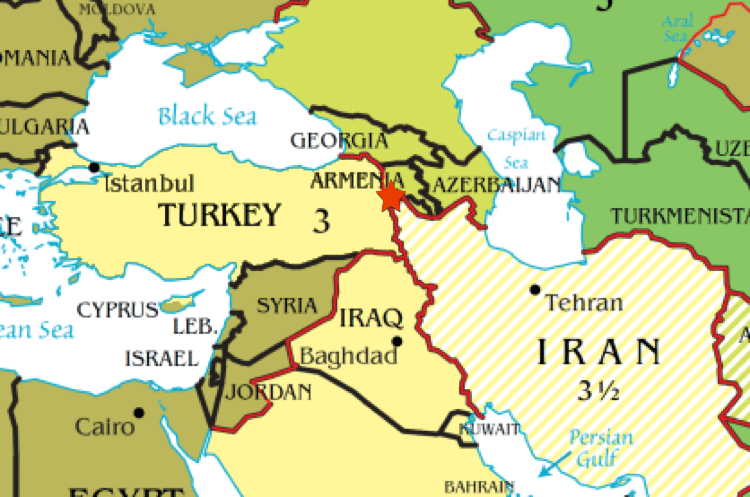 Border of Nepal, India, and Tibet (People's Republic of China)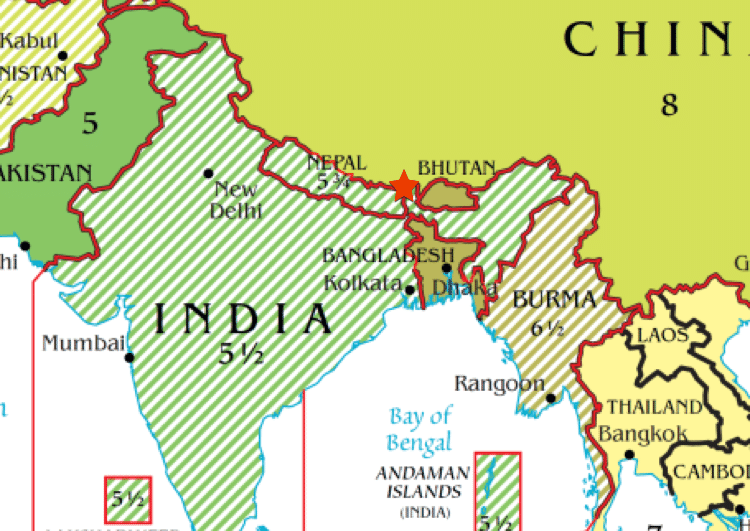 Eastern Siberia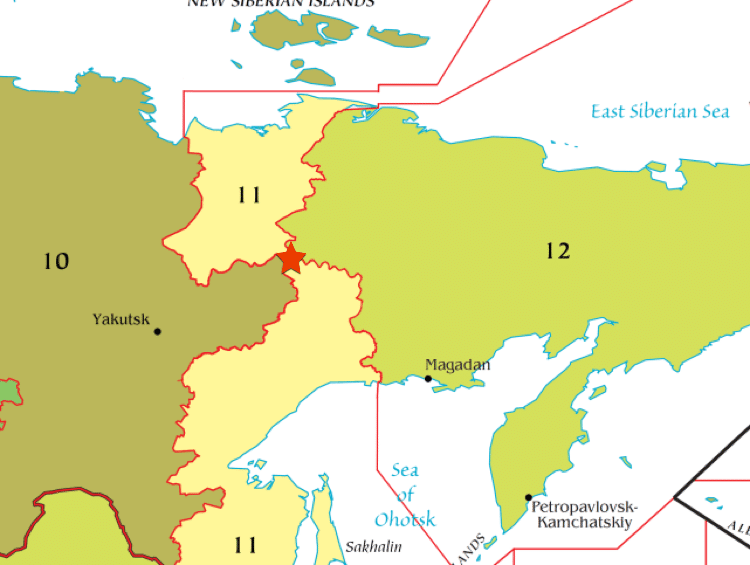 If you really want to go wild, try visiting the South Pole, where all time zones converge. Some parts have no permanent timezone, while other areas use the timezone of the closest landmass.
All images adapted via map by TimeZonesBoy [CC BY-SA 3.0 or Public domain], via Wikimedia Commons, except where noted.
Related Articles

:

21 Informative Maps That Will Change Your Worldview

Redesigned Metro Maps Offer Consistency Around the World

Top 25 Informative Maps That Teach Us Something Uniquely Different About the World

World Map Reveals the Top Tourist Attraction of Every Country