Have you ever been curious about what it looks like inside of a beehive? Well, the startup IVRY-B has developed an elegant and sustainable solution. They've created a rounded beehive made from durable plywood with a transparent cover that allows beekeepers to look at the world of bees without disturbing the hive.
"Our vision is to offer a simple-to-assemble and operate beehive that allows amateur beekeepers to nurture and care for honey bees with minimal interference in their natural lives," IVRY-B says. As such, their transparent beehive was created to fit into many different locations, including backyards, community gardens, farms, and more. It's designed to have low maintenance and does not require any special tools. Part of its assembly includes inserting round honeycomb frames into the wooden barrel base of the hive. Once the bees fill the frame with a honeycomb, beekeepers can remove it with a knife or honey extractor.
The transparent covering provides users with a 180-degree view of all that goes on in the hive. Not only that, but the polycarbonate material of the lid ensures that the temperature inside the hive remains regulated and protected from extreme weather fluctuations. IVRY-B used a rounded shape for the construction of the beehive and honeycomb frames because it mimics the natural form of a honeycomb, giving bees a comfortable environment in which they can thrive.
You can purchase the Ivry-B Hive for the super early bird price of $125 via Indiegogo.
Startup IVRY-B has designed an innovative rounded beehive featuring a transparent lid.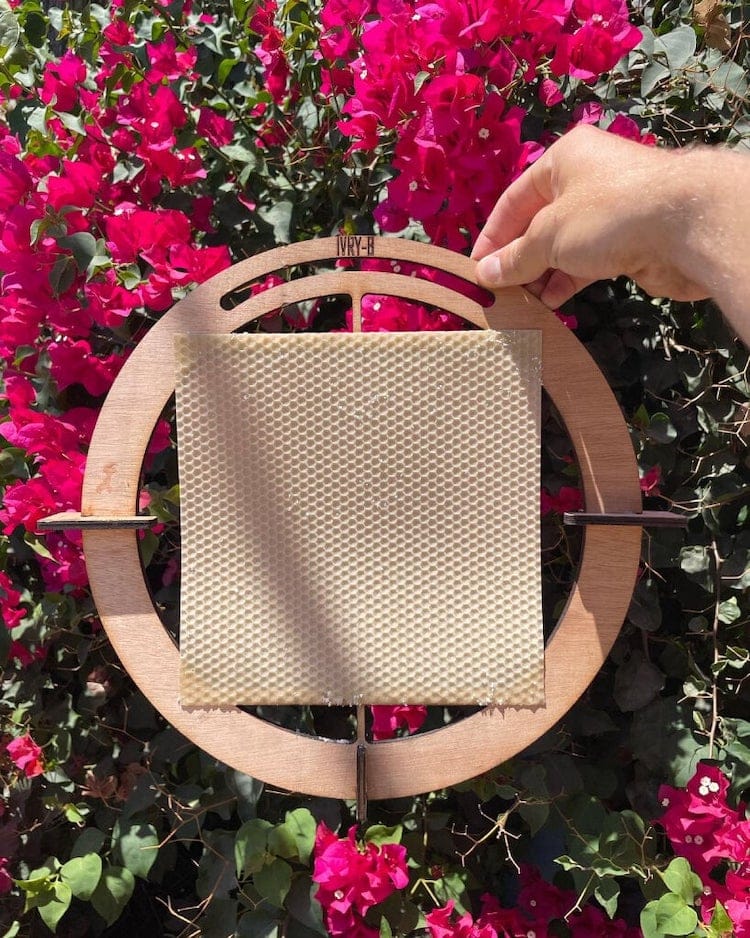 Their elegant and sustainable design makes it easy for amateur beekeepers to view inside the beehive and watch bees at work.
It also includes wooden honeycomb frames which can easily be removed to scrape off honeycomb.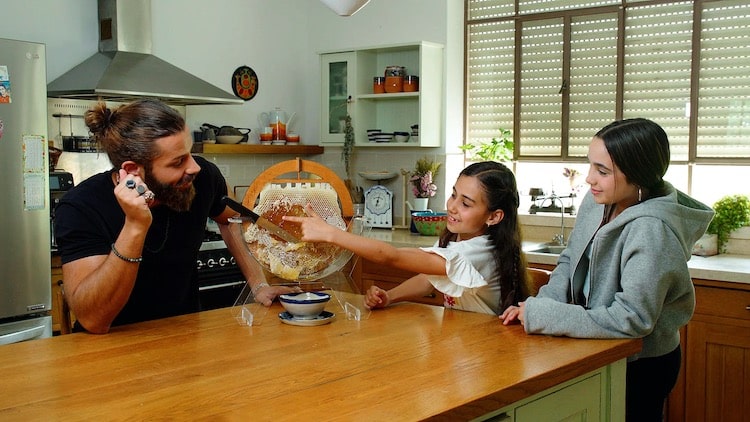 The IVRY-B Hive can be purchased via Indiegogo.
Watch these videos to learn more about Ivry-B Hive:
IVRY-B: Website | Facebook | Instagram | YouTube
h/t: [Designboom]
All images via IVRY-B.
Related Articles:
Can Bees Feel Emotions? New Study Suggests They Are Sentient
Artist Embroiders Delicate Designs Then Offers Art to Bees To Finish the Work
Innovative 'Bee Bricks' Are Drilled With Tiny Holes To Offer Homes for Solitary Bees