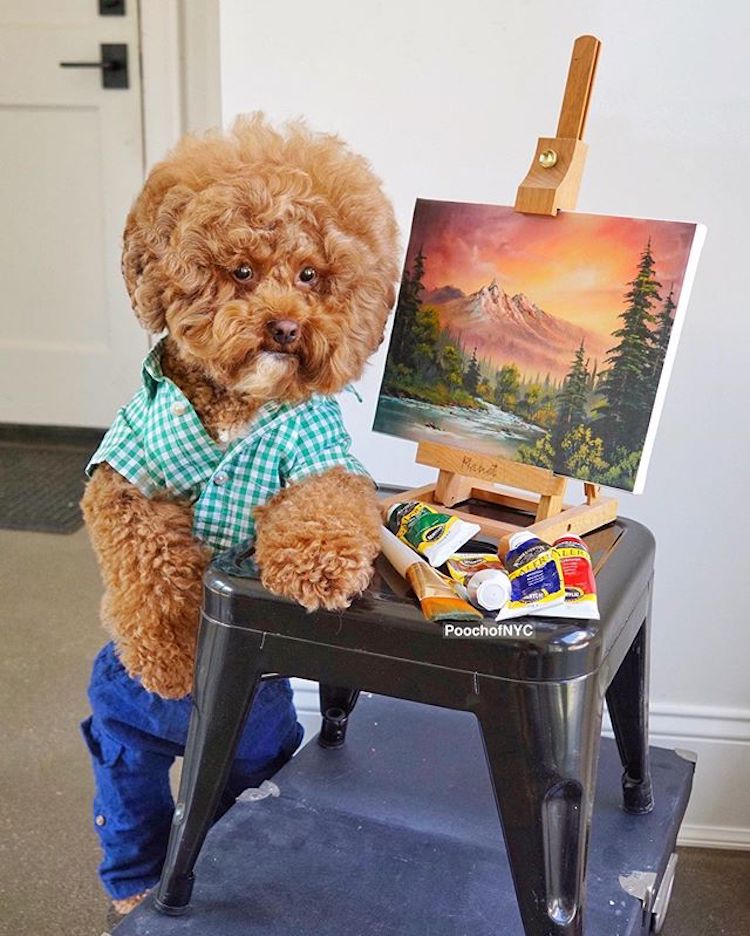 Plenty of pooches have sartorial personality, but few are as impressive as Agador, a poodle mix based in New York City. Known as the "Bob Ross of dogs," this pup has a perfectly crafted coif that bears a striking resemblance to the iconic painter's afro. To make the similarities even more striking, Agador is seen posing next to art supplies and a tiny painting—complete with happy trees.
Channeling Bob Ross is just one of the personalities that Agador embodies. Through his popular Instagram @poochofnyc, he's shown himself to be a world traveler who loves photography as well as a gym fanatic who's not afraid to pump some iron. (To keep all that fluff out of his eyes, he dons a sweatband.) In both of those instances, Agador is highlighting his casual side. But he's able to be a serious business pup, too, as evidenced in his suit and tie while he's in NYC's Financial District. But regardless of what he wears, one thing is clear: Agador is a chameleon that can rock any outfit.
Scroll down to see some of Agador's best looks, and then follow him on Instagram to see what he's up to next. You just might get a peek of his "mini-me," Fred.
Agador is a poodle mix that rocks any outfit he wears.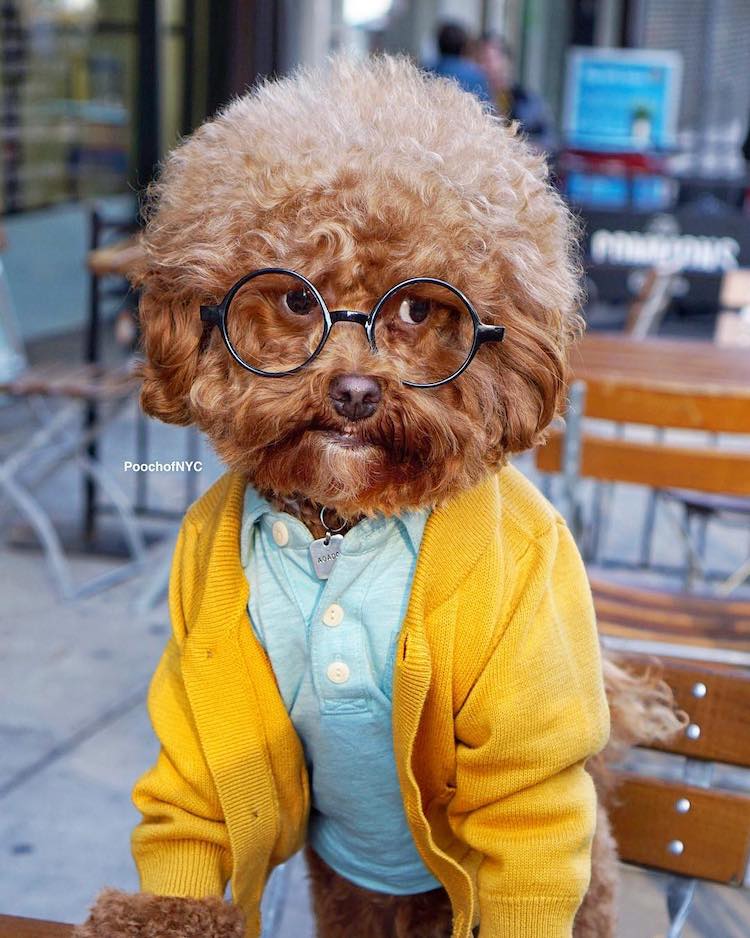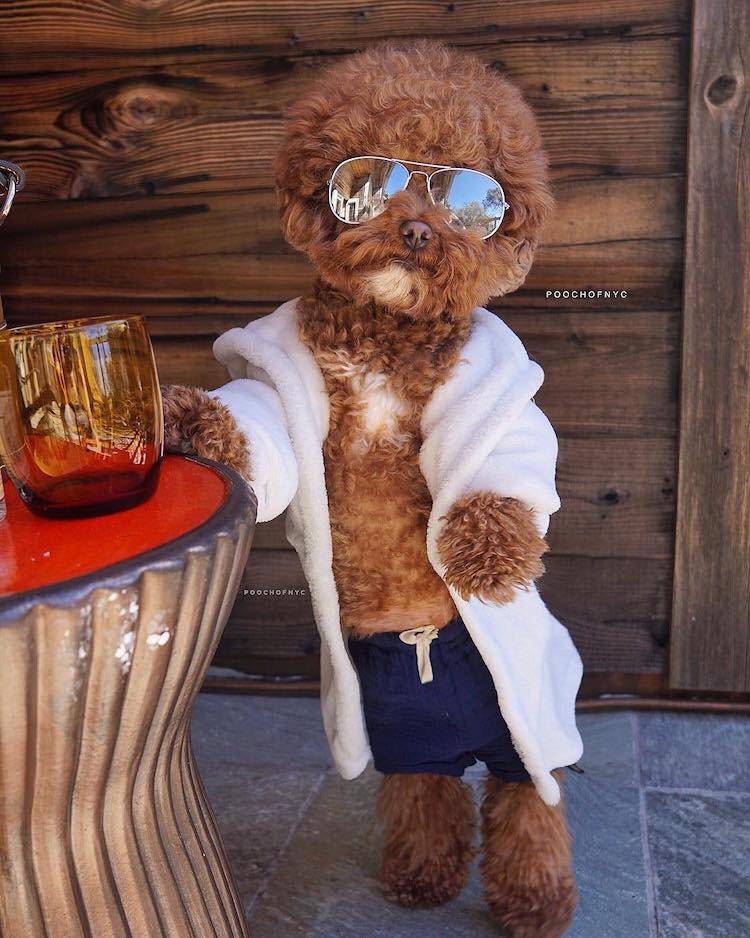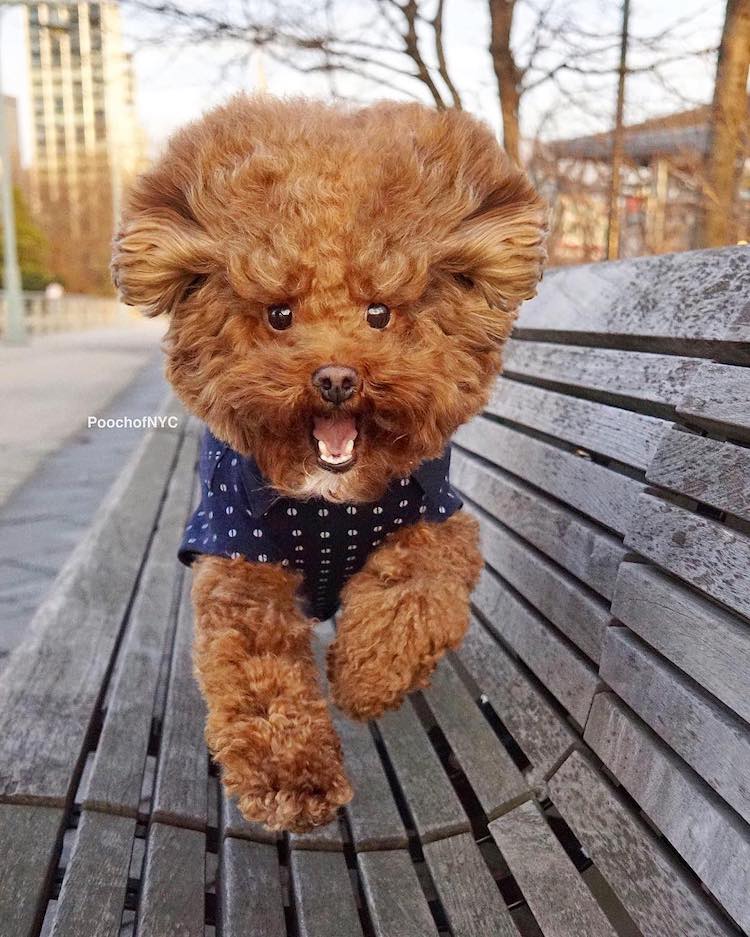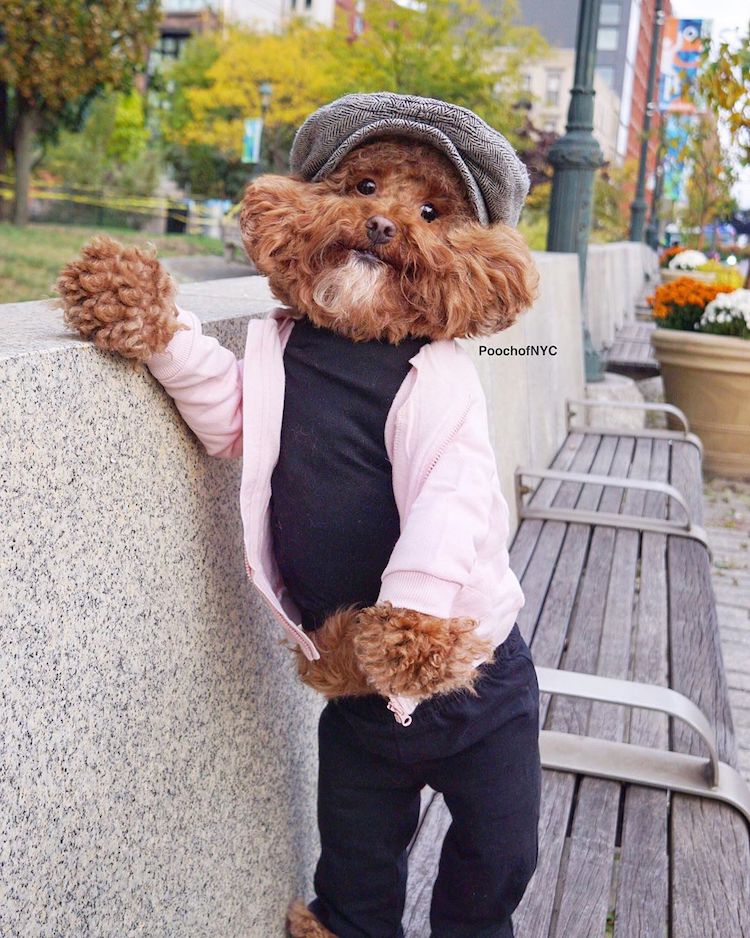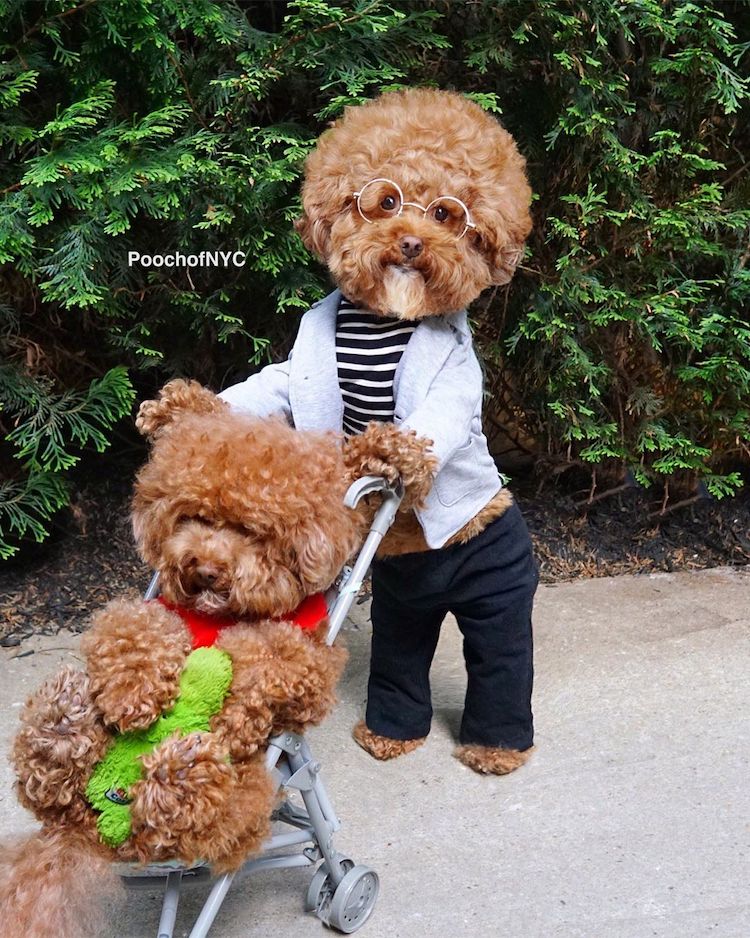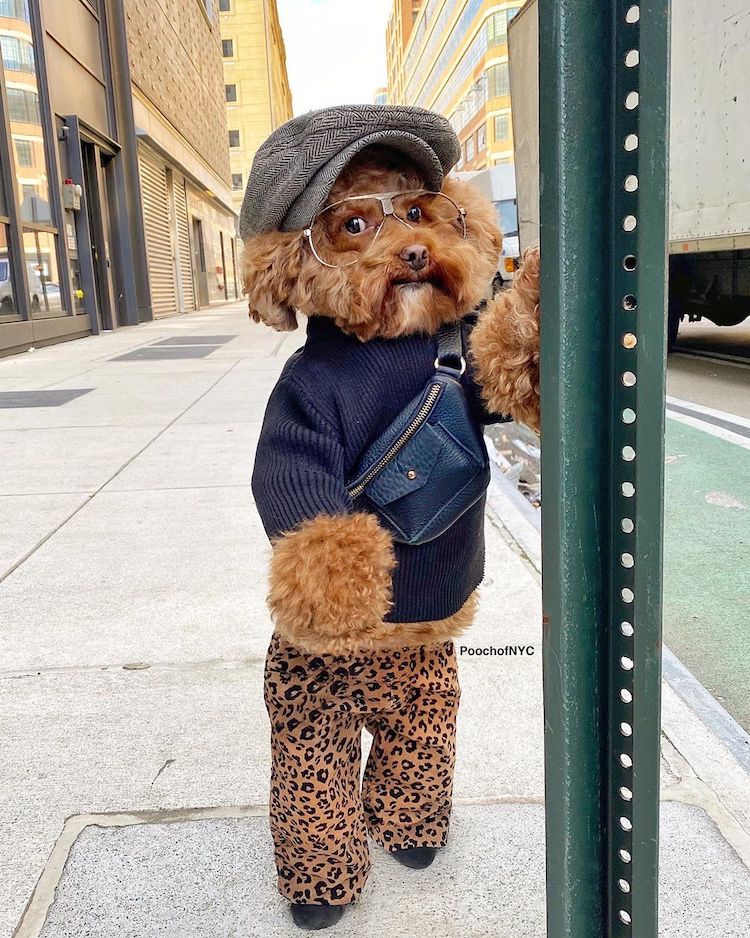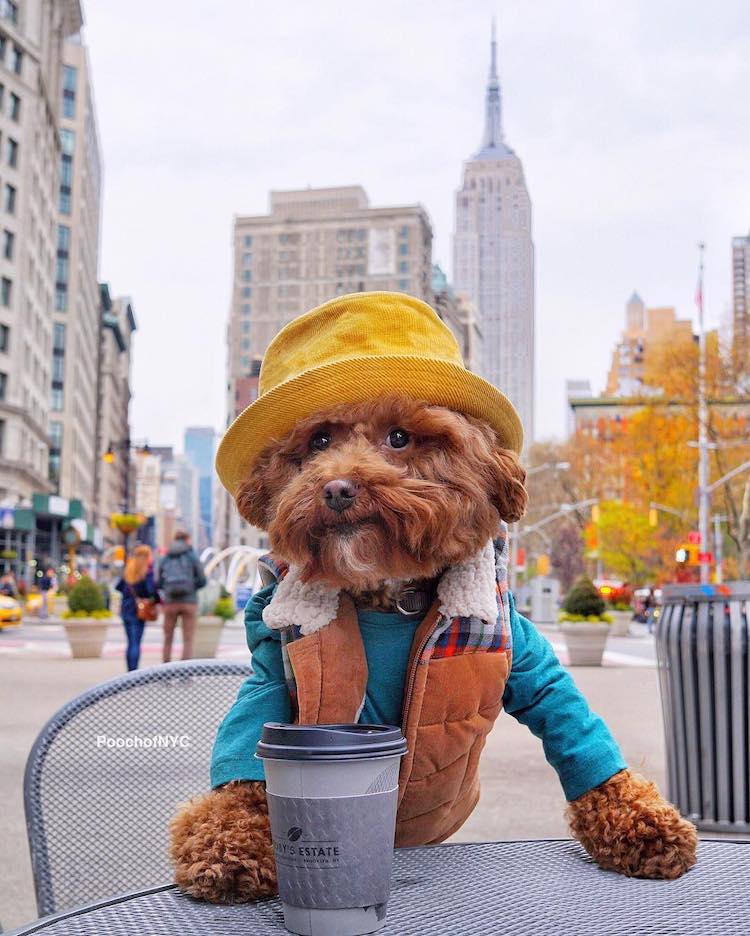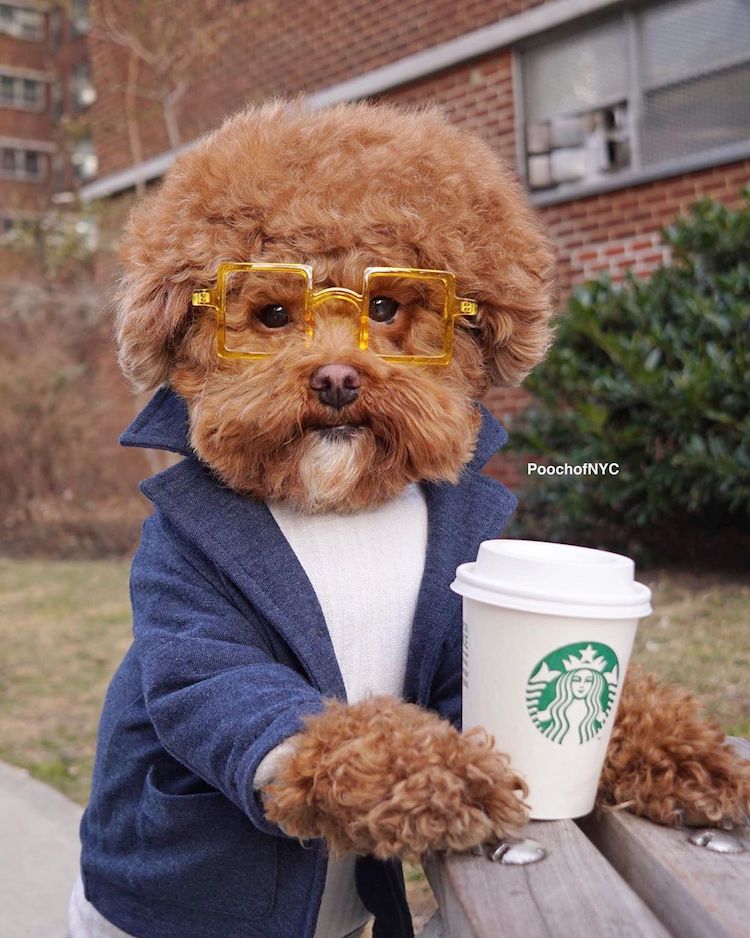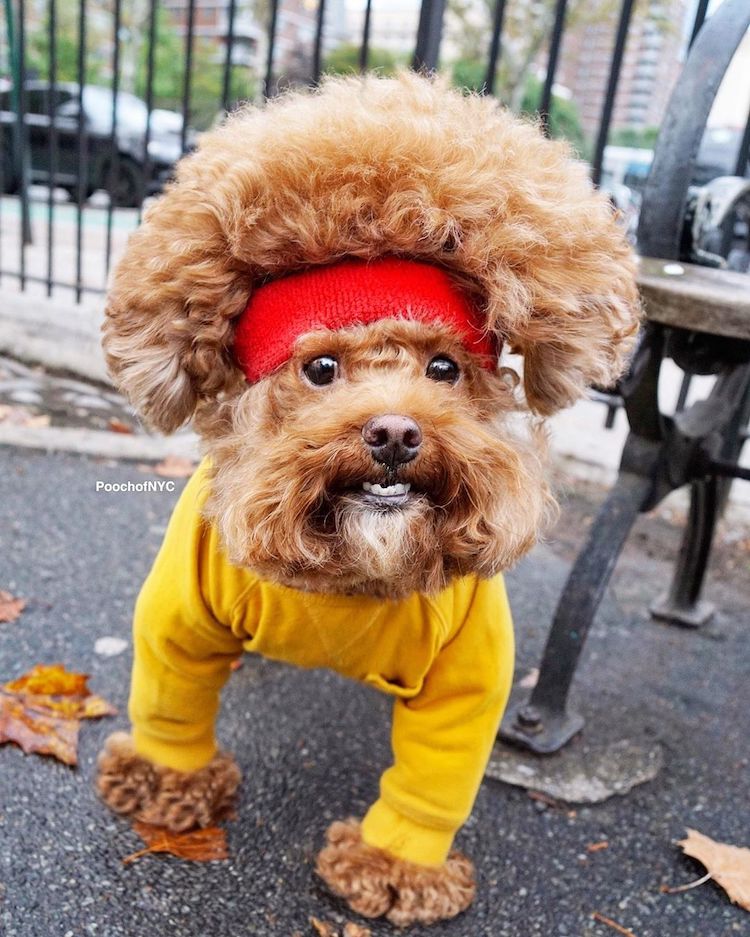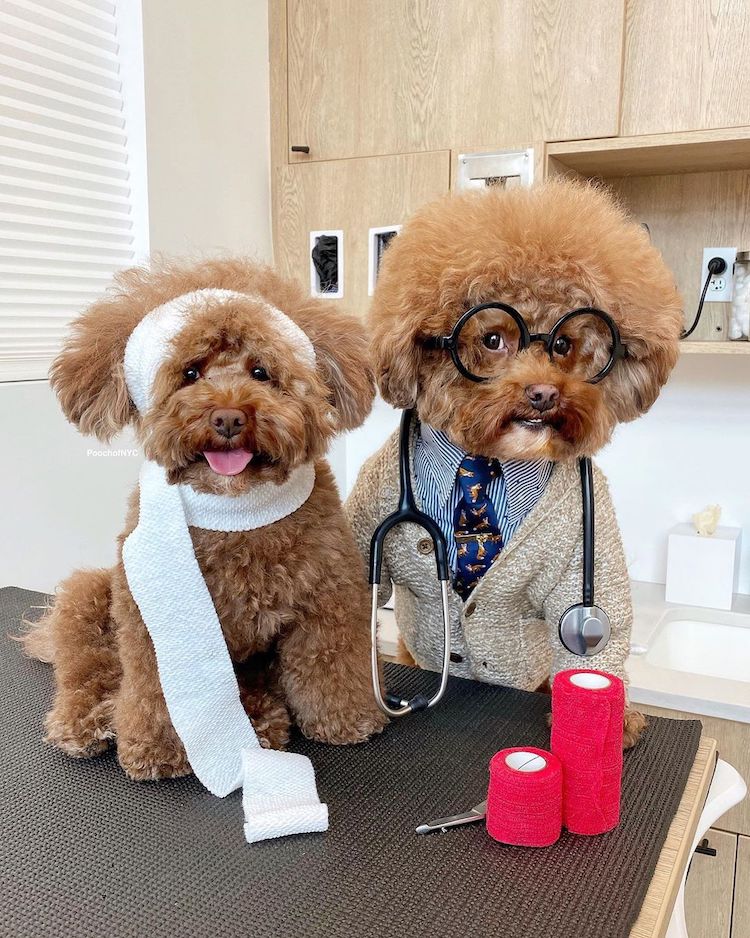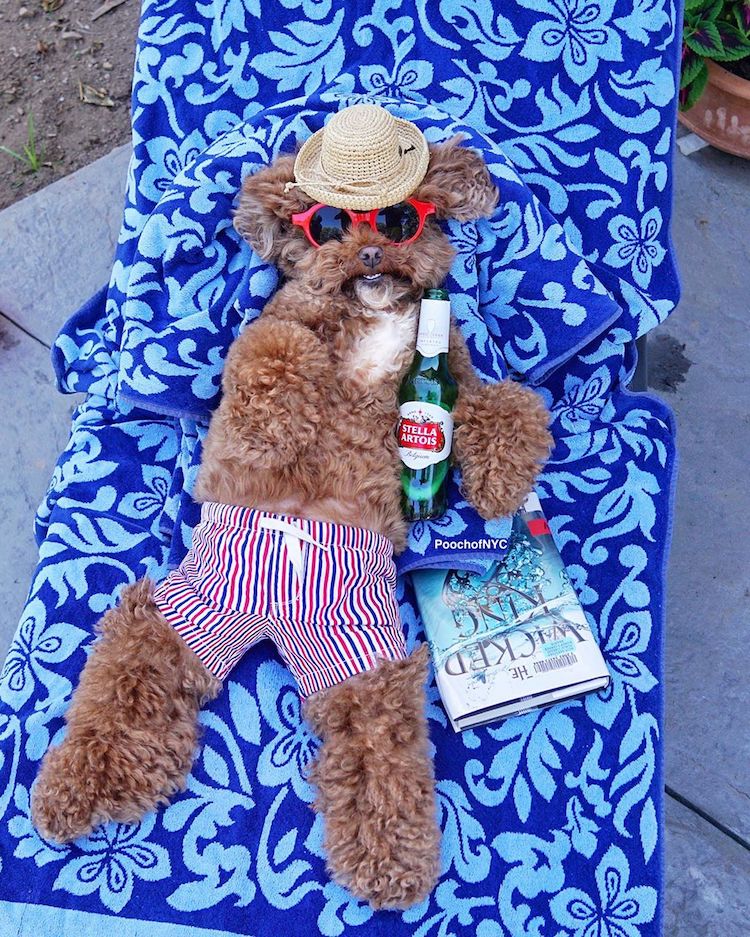 Agador: Instagram
My Modern Met granted permission to feature photos by Dog Impressions.
Related Articles:
Dog Mom Gives Her Adorable Newfoundland a New Makeover Every Day During Lockdown
Woman Paints Fence to Make Her Nosy Bulldog Look Like a King & Jester When He Sticks His Head Through
Interview: Photographer Transforms Her Dog Into a Pawfect Cast of Characters