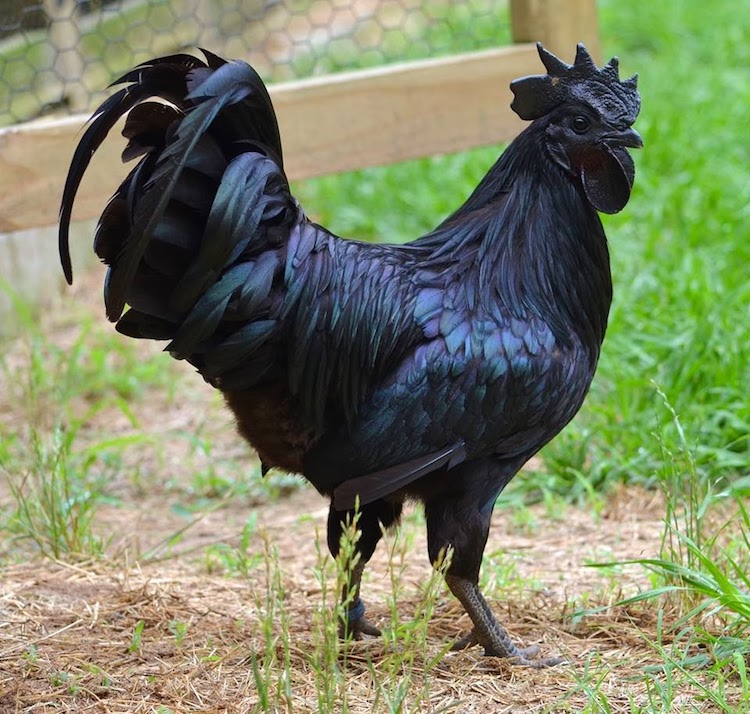 To call the Ayam Cemani the world's most unique chicken is an understatement. The black chicken isn't just dark, but it's entirely black—down to its bones! Indigenous to Indonesia, these Goth fowls' internal organs and muscles are also inky-colored. It's eggs, however, are a pleasant shade of cream.
So, how does this occur? According Paul Bradshaw of Greenfire Farms—a noted Ayam Cemani breeder—this blackness is caused by genetics. "The mutation," Bradshaw explained to Gizmodo, "produces about ten times as much melanin [black pigment] as you'll find in a normal chicken." As a result, the Ayam Cemani's feathers shine with iridescent greens and purples for a "riveting" effect.
Thanks to the black chicken's striking appearance, it has an otherworldly appeal. Centuries ago, the Indonesian Island of Java kept the birds as part of rituals. They were given a spiritual status and thus, never eaten.
The USDA in the United States currently bans the importing of live chickens from Indonesia, but Greenfire Farms in Northern Florida has managed to bring the breed to the States. Here, the chickens are used for ceremonies of another kind. "We were asked by New York magazine to supply an Ayam Cemani model for their holiday gifts issue," Bradshaw recalled, and after we flew him to New York our rooster patiently allowed himself to be draped with million-dollar jewelry and trussed with a red ribbon while he was photographed under bright lights." Continuing, "He was unbothered by all the attention, and he soon jetted back to Florida for a happy reunion with his flock of hens. Ah, the life of a supermodel."
The black chicken is Goth inside and out—down to its black bones!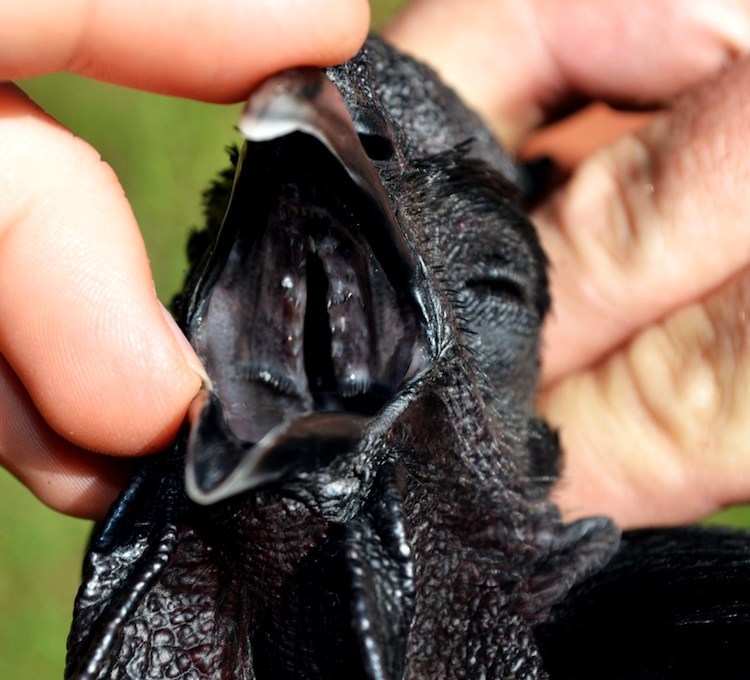 They're even black as adorable chicks.
h/t: [Gizmodo]
All images via Greenfire Farms.