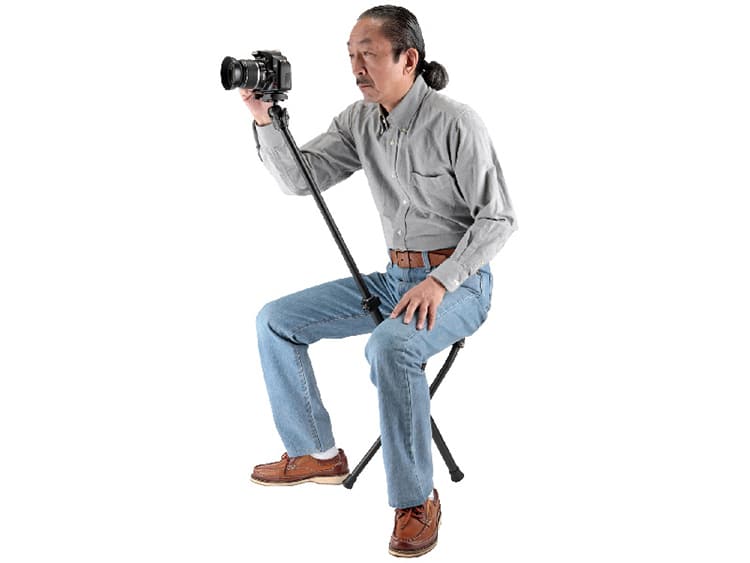 Photographers with tired legs and sore backs can rejoice thanks to the soon to be released Chairpod HY 127—a camera tripod and chair in one. Designed by Japanese tripod manufacturer Velbon, the clever camera equipment not only helps to stabilize your camera, but the built-in seat allows you to sit down while doing so.
The simple, three-legged, hybrid invention features a tripod camera mount on top of one of the legs, which extends to a maximum length of 4.2 feet (128cm). The other two legs help stabilize the camera and the user. The tripod chair can support someone weighing up to 176 pounds (80kg) who, when seated, creates a counter-balance to avoid it toppling over. The Chairpod can also be be folded down into a compact size and used as a monopod, or for storage.
Velbon plans to release the Chairpod by the end of January 2018, with an expected price of around ¥19,850 ($180).
The Chairpod HY 127—designed by Japanese tripod manufacturer Velbon—is a camera tripod and chair in one.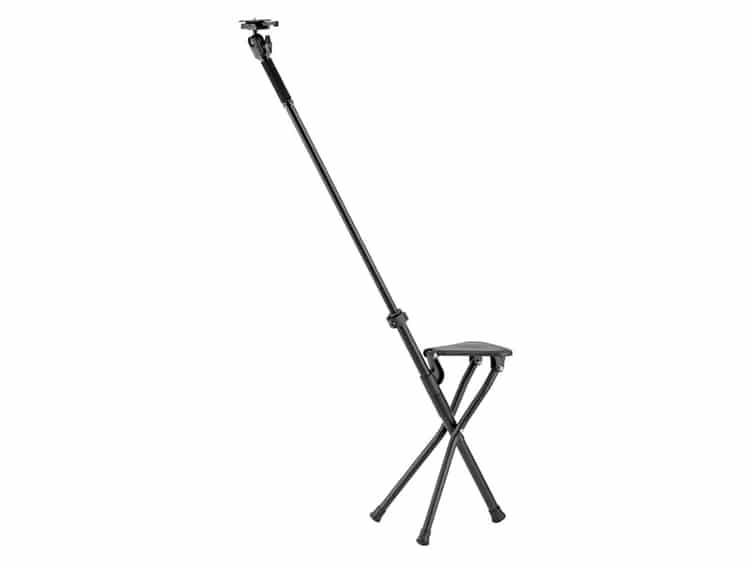 Velbon: Website | Facebook
h/t: [PetaPixel]
All images via Velbon.
Related Articles:
New Website Lets You Easily Find the Best Prices on Used Camera Gear
Photographer Challenges Himself to Shoot Fantastic Photos with a $1 Camera
Photographer Uses 160-Year-Old Camera Equipment to Create Beautifully Haunting Portraits
Impressive Insider Photos Reveal Canon's Stockpile of Thousands of DSLR Equipment for the Rio Olympics
Photographer's Camera Dies at Beginning of Shoot, So He Uses His iPhone Instead