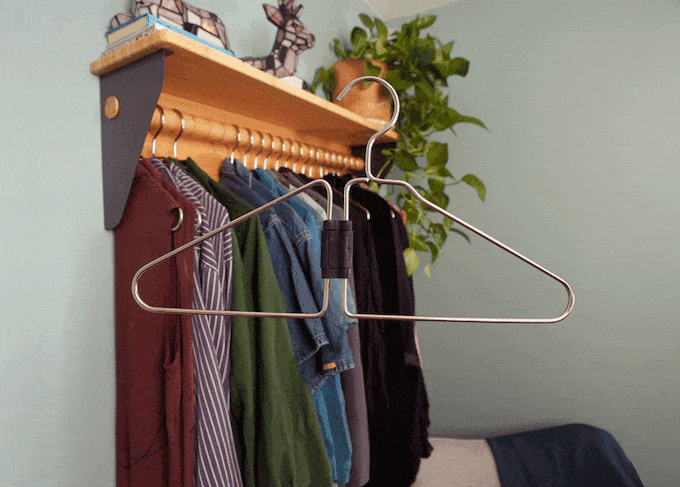 In a world of ever-shrinking living spaces, it's important to save room wherever you can. This also includes the closet. Sweden-born and Los Angeles-based designer Simone Giertz found herself struggling to store her clothes on a rack and still fit a chair in the limited square footage of her LA home. That prompted the inventor to embark on a quest for a hanger that wouldn't jut out from the wall, but rather stay flush against it. After three years and over 100 prototypes, Giertz and her team at Yetch Store came up with Coat Hinger—a hanger that can literally bends its size in half.
This clever contraption is ideal for anyone with shallow closets or a bulky clothes rack. Its design is simple. All you have to do is hang the garment as normal on the hanger, and then use the center hinges to fold the hanger in half. This, in turn, folds the item of clothing along with it, saving valuable space. A normal clothes hanger measures 17.7 inches, but when the Coat Hinger is folded, it shrinks down to 9.3 inches. The two sides of the hanger can even be detached for storing certain items like pants.
Giertz first started designing and developing this ingenious product because she couldn't fit a coat rack in her bedroom. Like many people, she had limited space to work with. This practical problem required a skillful solution. Thus, the Coat Hinger was born. "How is this not already a thing? I cannot believe nobody's made this before," Giertz admits. Luckily, she was able to devote three years to this simple yet effective design. "It's a completely unique solution to an everyday problem, which is the ethos of everything I want to do," the inventor professes.
Yetch Store sells these gadgets individually, in sets, and in bracket kits. The latter option comes with a rod and mounts so users can build a slim closet that hangs on the wall for an even more practical storage solution. Each rod is indented with notches as a guide for where to lay the Coat Hinger. These grooves also give people the option to cut down the rod to suit a certain nook in their home.
You can pre-order a single Coat Hinger for $20 and a set of 12 for $75. The bracket kits, which include a mount and rod, start at $135. All orders are expected to ship May 2024.
Inventor and founder of Yetch Store, Simone Giertz, created a product that everyone should have in their closet.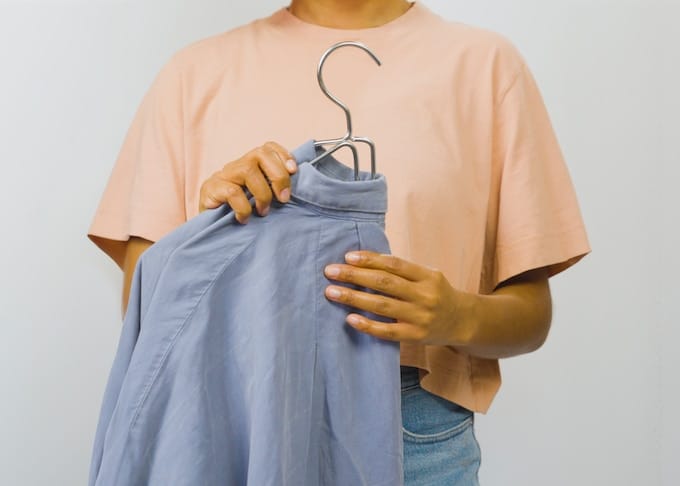 Called Coat Hinger, this clever contraption starts out as a regular clothes hanger.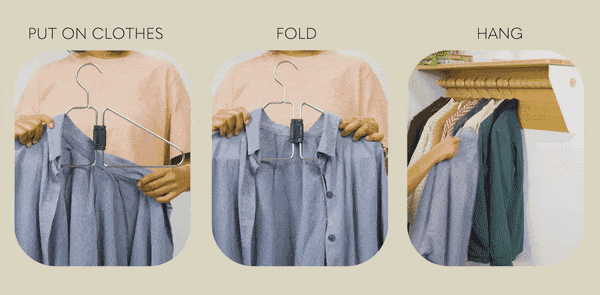 However, its design allows it to fold in half, saving valuable space in the closet and living area.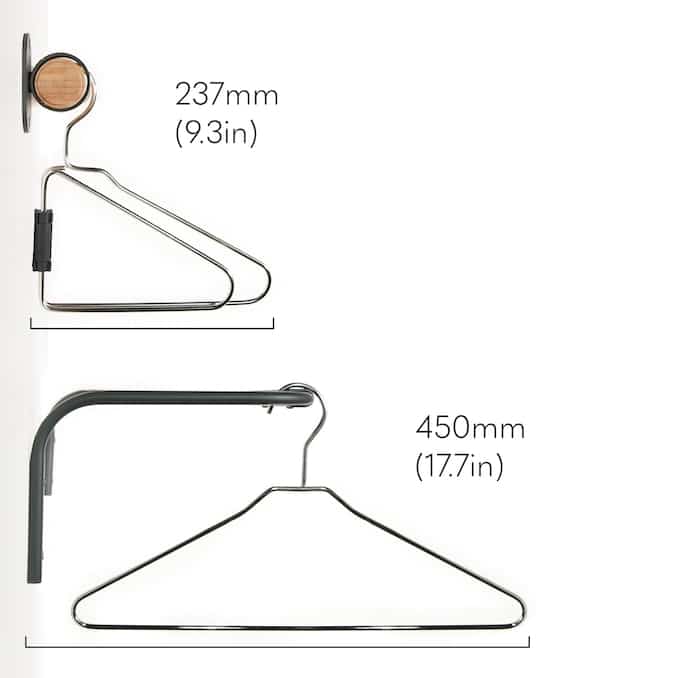 After having the initial idea in 2020, Giertz and her team went through 124 versions of the Coat Hinger before finding the perfect solution.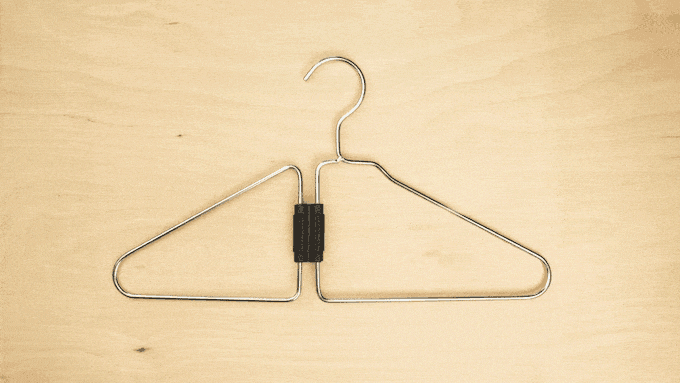 The hinges in the middle allow the coat hanger to bend in half, folding the garment along with it.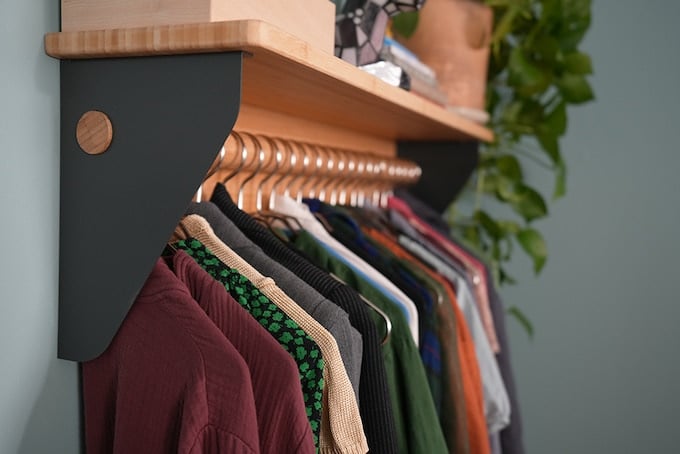 It is sold with optional sets that include a rod with notches for the hangers to rest on.
These bracket kits can be mounted on the wall for even more space-saving solutions in small living spaces.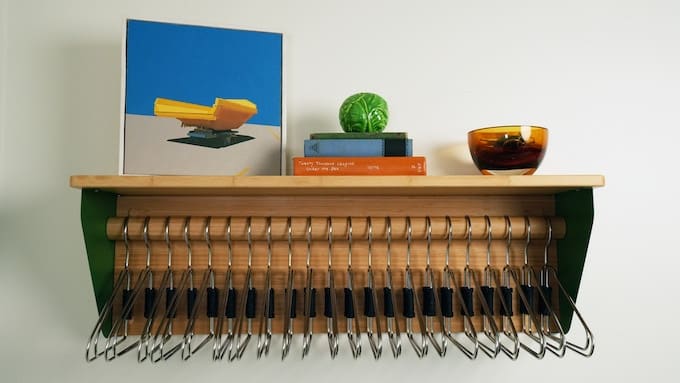 Right now, the Coat Hinger is being funded on Kickstarter, with pre-orders expected to ship in May 2024.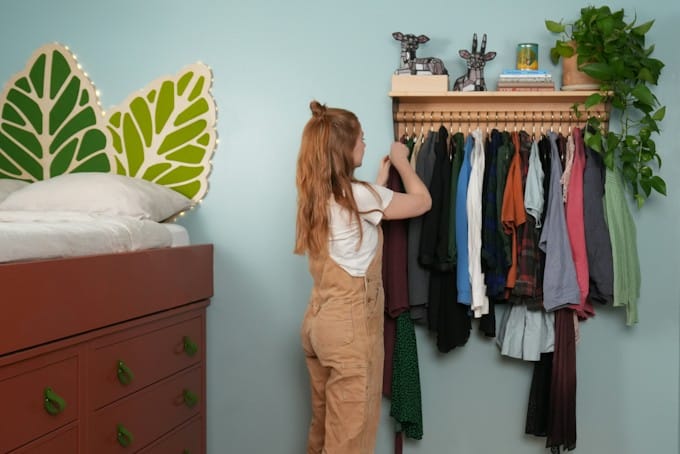 You can learn more about the Coat Hinger in this video:
Coat Hinger: Kickstarter
Yetch Store: Website | Instagram | YouTube
All images via Coat Hinger / Yecht Store.
Related Articles:
Engineering Students Invent Edible Tape for Burritos So You Never Have a Messy Meal Again
Quirky Bunny Night Light Can Be Hung From Its Ears to Light Up Your Closet
Josephine Cochrane: Learn All About the Forgotten Woman Who Invented the Dishwasher