We all know that sluggish feeling—whether at the end of the day, after a heavy meal, or just as you get up, your eyes become heavy and you do your best to fight off the sleepiness. This quirky bunny night lamp by MUID captures that exact mood, making it the perfect addition to your night stand. On top of glowing and making you smile with that adorable face, its unique shape makes it a versatile and helpful companion.
While you can keep the glowing rabbit by your bed as you would with any night lamp, its ingeniously designed chunky body doubles as a phone stand. Whether you want to watch some videos before you fall asleep or keep your phone at hand, the bunny will hold your device with its belly and face.
As helpful as the face and belly are, the ears are what make the bunny lamp unique. Besides being an incredibly cute addition, the ears are also add another of functionality due to their flexibility. You can shape them into different positions, but you can also wrap the ears around a closet rod for additional lighting when sorting your things or getting ready. The extra benefit of this feature is glancing up to see a chubby rabbit hanging from its ears looking as thought it's thinking, "This is my life now."
And if its rotund body makes you want to squish it, you'll be happy to know that that's exactly what you're meant to do to turn it on and off. The lamp also has a timer function. After a long day, when you and this bunny lamp are ready for bed, you can set a timer for it to shut its light and go to sleep.
The sleepy bunny night lamp is currently available for wholesale purchases on Alibaba, but you can also find it from sellers on Etsy.
This quirky rabbit night lamp is designed to be an adorable addition to anyone's nightstand or closet.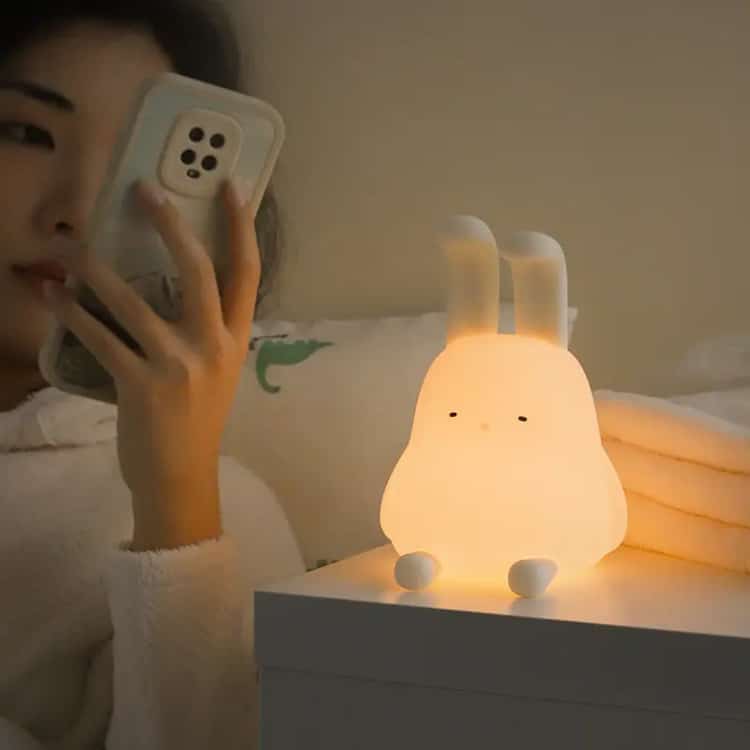 The multifunctional device also works as a phone stand.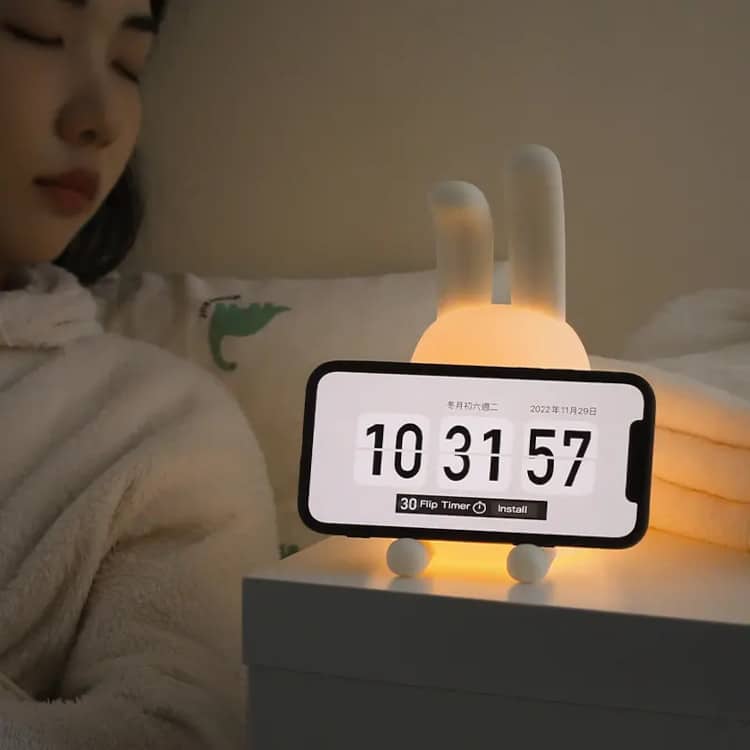 The adorable bunny even includes flexible ears you can fold into your favorite position or wrap around a closet rod for extra lighting.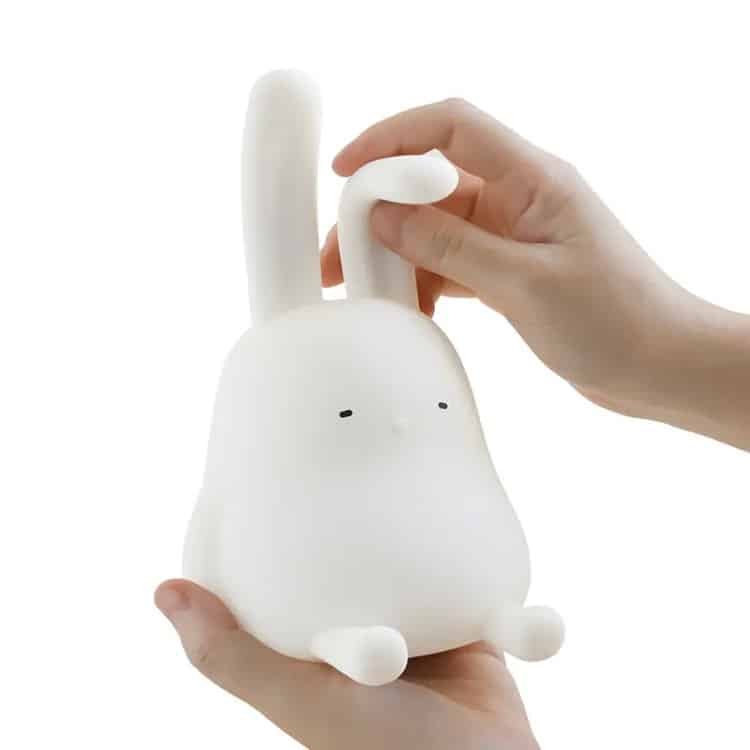 Just look at that adorable sleepy face!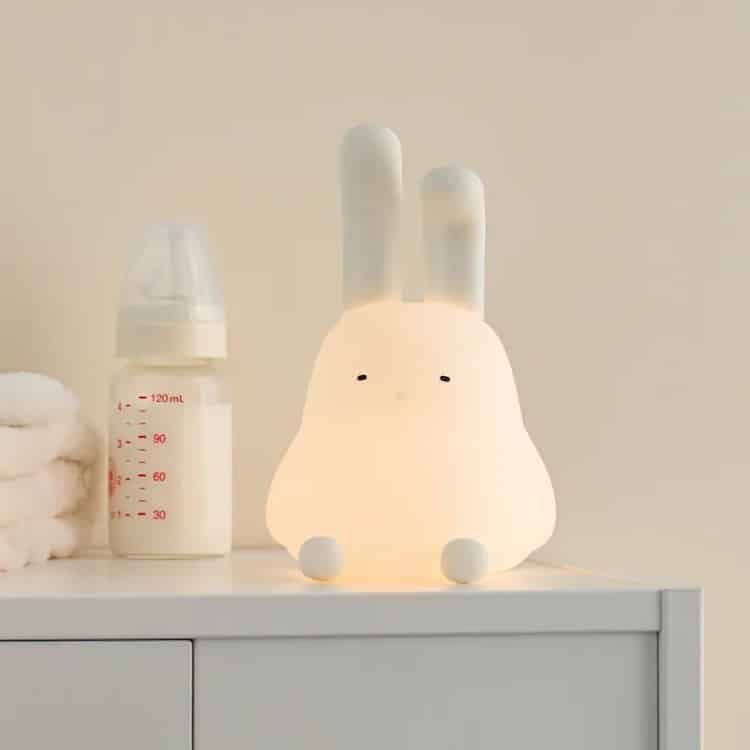 MUID: Website | Instagram | Amazon
h/t: [Toxel]
Related Articles:
Funny Duck Night Light Looks Like It's Having an Existential Crisis
41 Personalized Gifts That Can Make Any Occasion Special
25 Creative Products on Amazon You Can Buy Right Now