Like many of us, comic artist Dami Lee was tired of staring at a screen all day. She yearned to get away from her desk and make something with her hands. After some online searching, Lee found a pottery class to try—and what follows next is a roller coaster of emotions, from thinking she'll open an Etsy shop with her new found skills to utter disappointment that it'll never happen. While this sounds bleak, Lee used the situation as an opportunity to make a funny comic about her ceramic failure in a piece called RIP Etsy Shop That Only Existed In My Head.
Lee's short comic begins in a very relatable way—she wanted to do something new. Capturing the high of starting a project, she declares, "I was meant to do this. Pottery is my passion." Filled with a surge of excitement and optimistic energy, she wonders what to name her Etsy shop.
A week later, we see the fruits of Lee's labor, and they aren't anything to start an online store over. The ceramics are wonky, misshapen, and a dog figurine even broke because she put too much glaze on its paws. It must have been disappointing for Lee, but she recalls it with such a biting wit that it's actually laugh-out-loud funny—the kind where you can laugh together. On top of that, it's made abundantly clear that Lee has a knack for humor and should definitely stick to her funny comics. And as if there was any any doubt, Lee essentially comes to the same conclusion. In one of her final panels, she admits that "drawing's actually not so bad."
Read the rest of the comic below. Lee chronicles more of her life through her Tumblr, As Per Usual.
Dami Lee wanted to get away from the screen and get her hands dirty.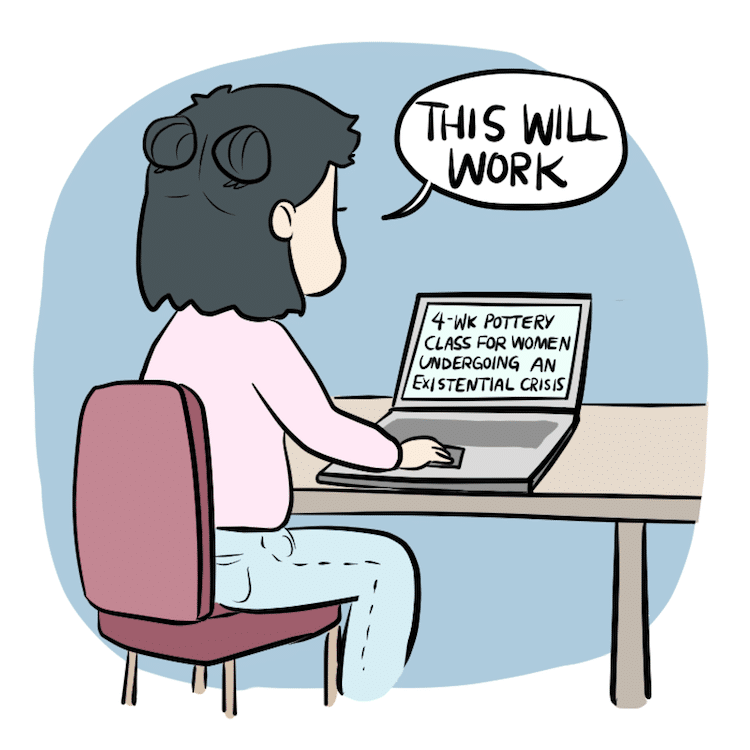 Although in one of her funny comics, it doesn't turn out as great as she hoped…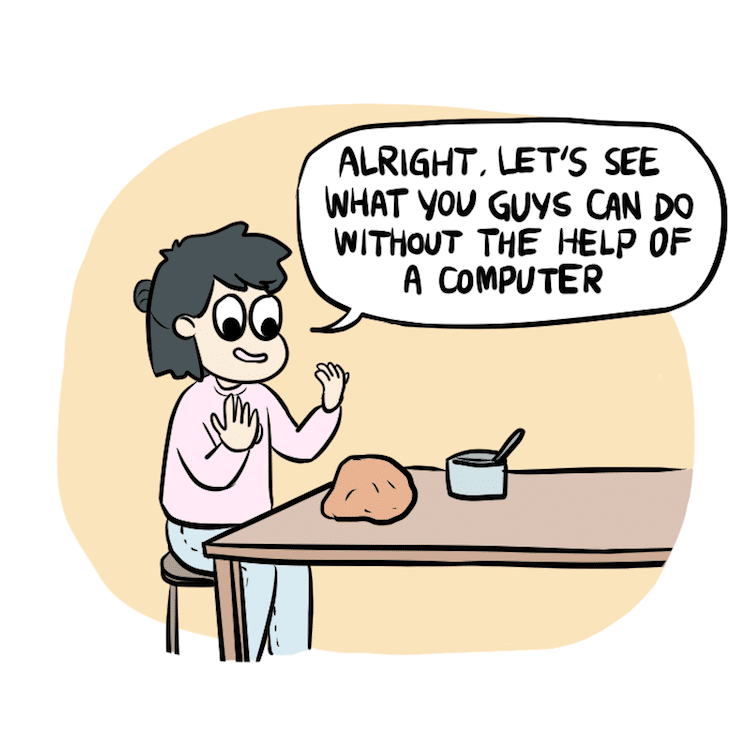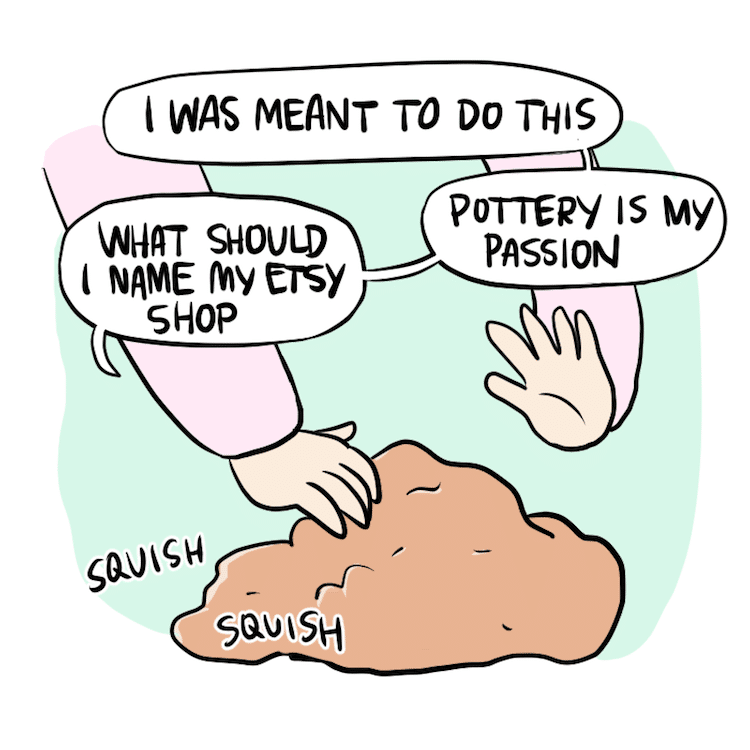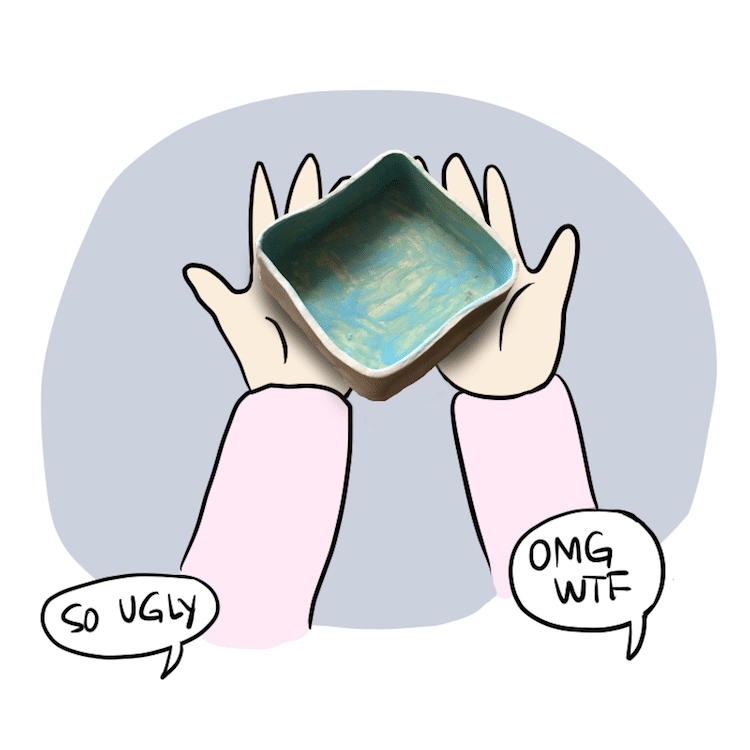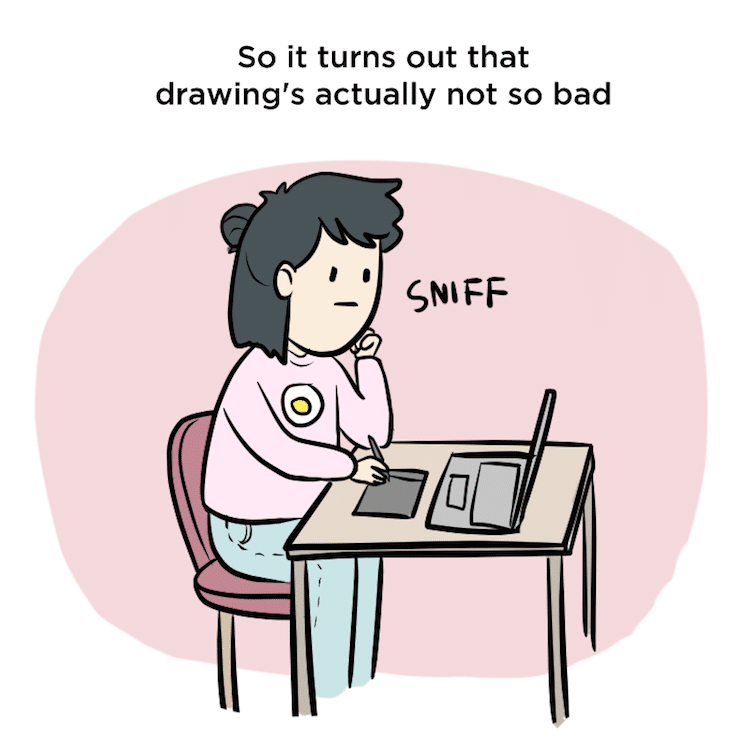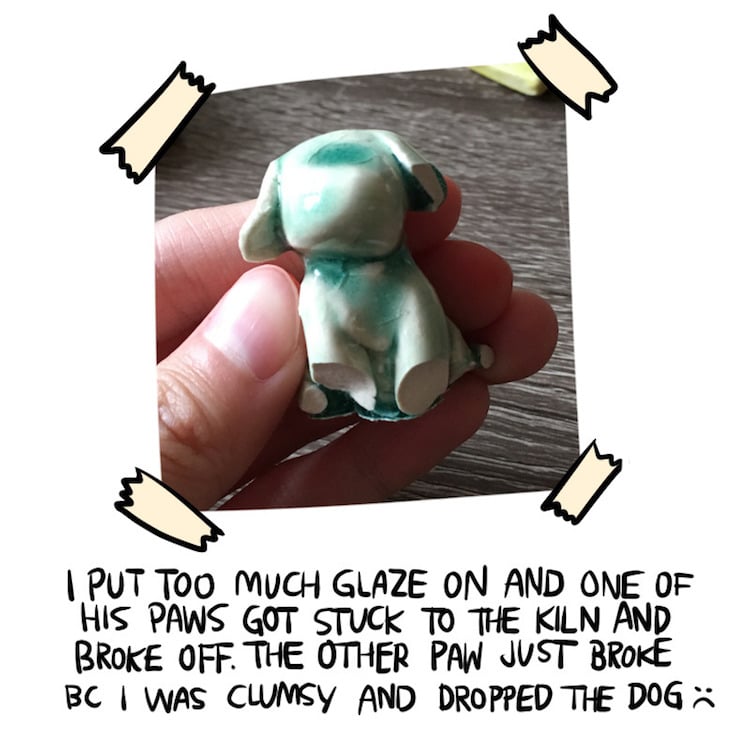 Dami Lee: Tumblr | Facebook | Instagram
My Modern Met granted permission to use images by Dami Lee.
Related Articles:
Illustrator Draws Witty Comics Depicting Everyday Life in Hilariously Relatable Ways
Illustrator Draws Humorous Comics About Her Mental Illness to Help Destigmatize It
Illustrator Turns Everyday Moments with His Wife into Funny Relatable Comics