Many parents around the world put tons of effort into creating healthy meals that look enticing to kids, but there's one mom in Japan whose presentation game is particularly strong. Etoni Mama is a master of Kyaraben (character bento): the art of styling food to look like cartoon people and animals. Though she works with a variety of ingredients, Etoni is especially talented at turning fried eggs into all sorts of cute characters.
Etoni spend around an hour putting together her creative meals. "I started making it to catch the interest of my daughter," she tells My Modern Met. "I find inspiration by just looking at the ingredients and thinking of a character." From Winnie-the-Pooh to Pikachu, Etoni can craft pretty much any character with fried eggs. Yellow yolks serve as the perfect faces and bodies, while other ingredients such nori (edible seaweed) are carefully arranged on top to represent the characters' hair and facial features. Some meals even feature pieces of ham, cheese, and vegetables in order to complete the picture. No matter the design, each creative meal looks almost too cute to eat!
Not all of Etoni's meals feature eggs, though. The artistic cook turns all sorts of ingredients into cute characters. She's even transformed a collection of kiwis into an army of one-eyed Mike Wazowskis from the 2001 animated Pixar film Monsters, Inc. Each sweet critter features carefully carved teeth, ears, legs, arms, and a single, giant eye.
It's clear to see just how passionate Etoni Mama is about her unusual craft. Along with sharing her eggstraordinary creations to her 150,000+ Instagram followers, she also released a cooking book to help other parents share creative meals with their kids. Check out some of her meals below and find more from her portfolio on Instagram.
Japanese mom Etoni Mama crafts creative meals for her kids from fried eggs.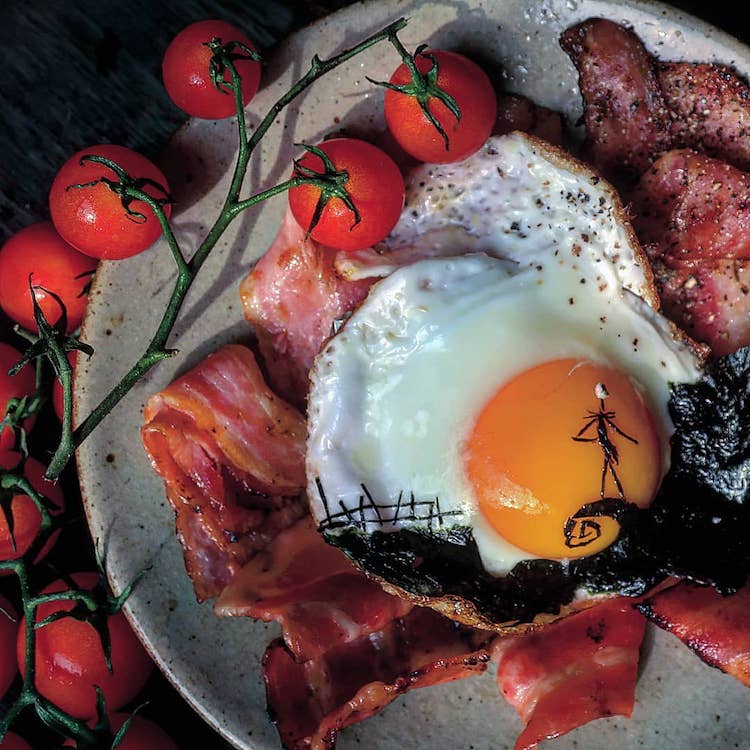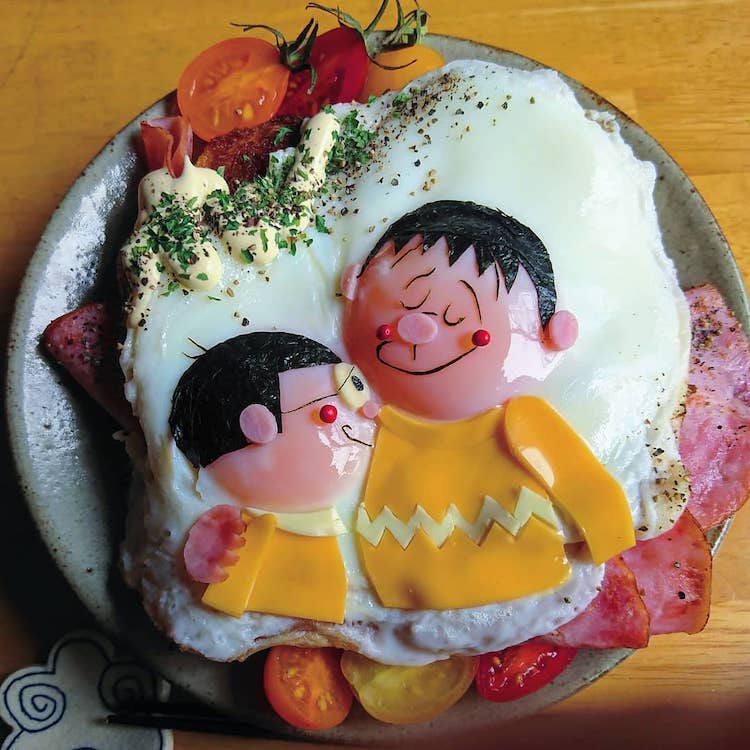 She's a master of Kyaraben (character bento): the art of styling food to look like cartoon people and animals.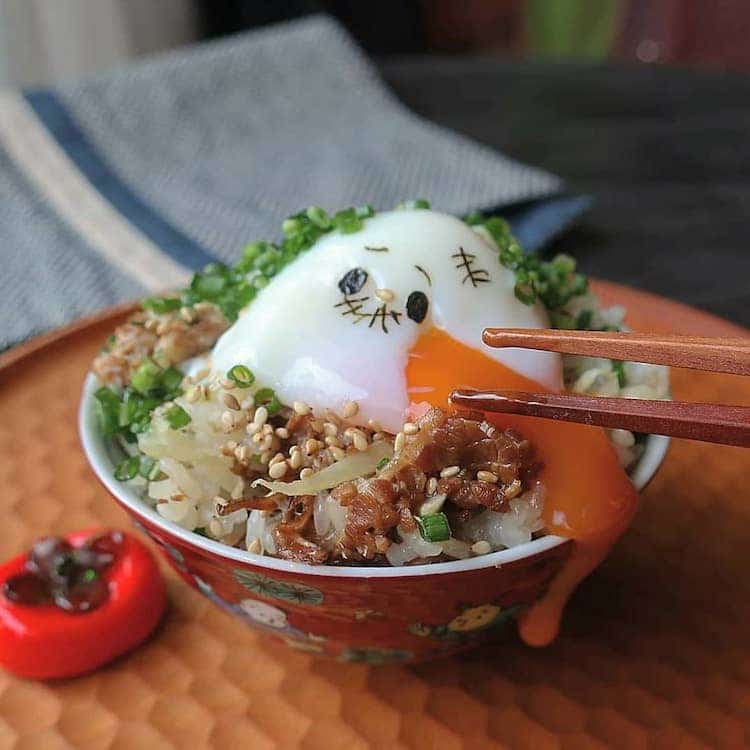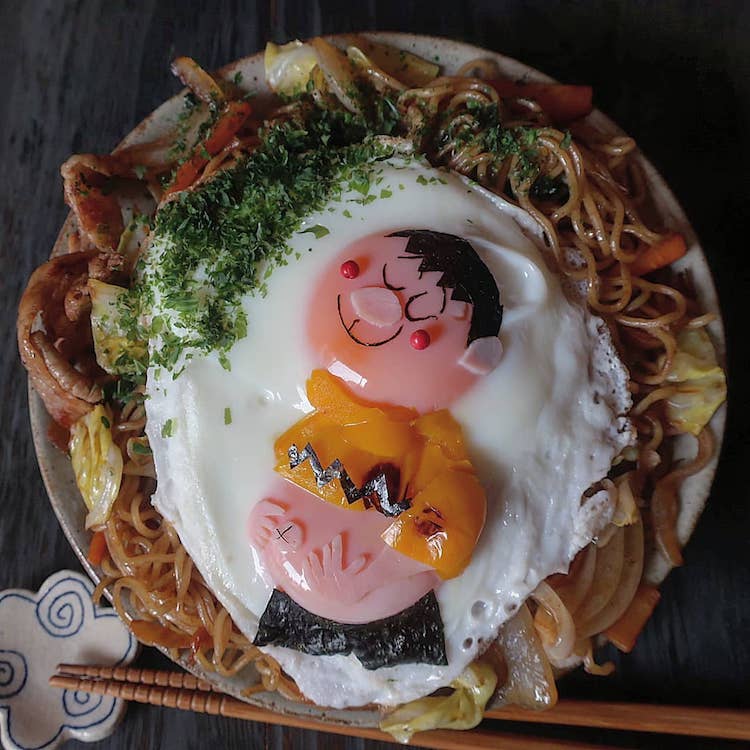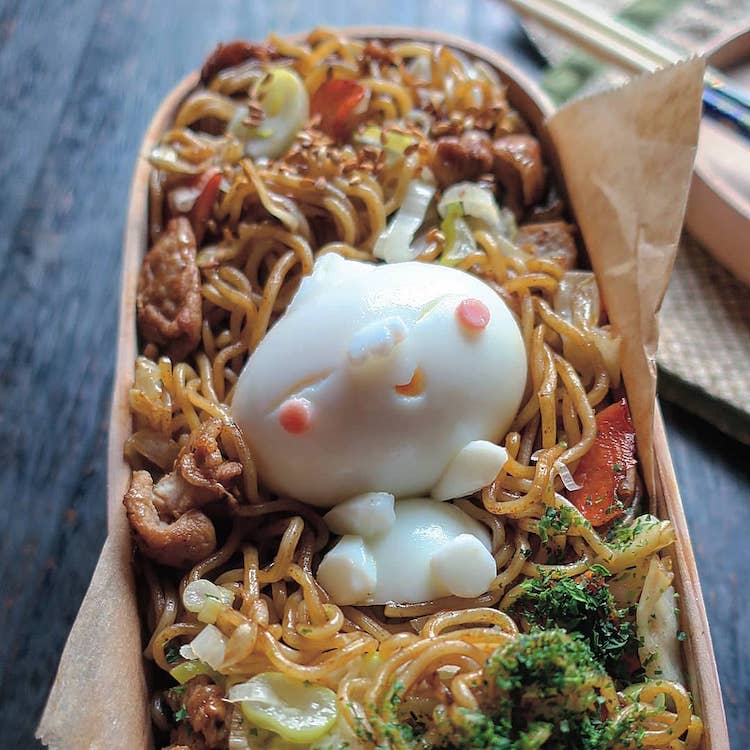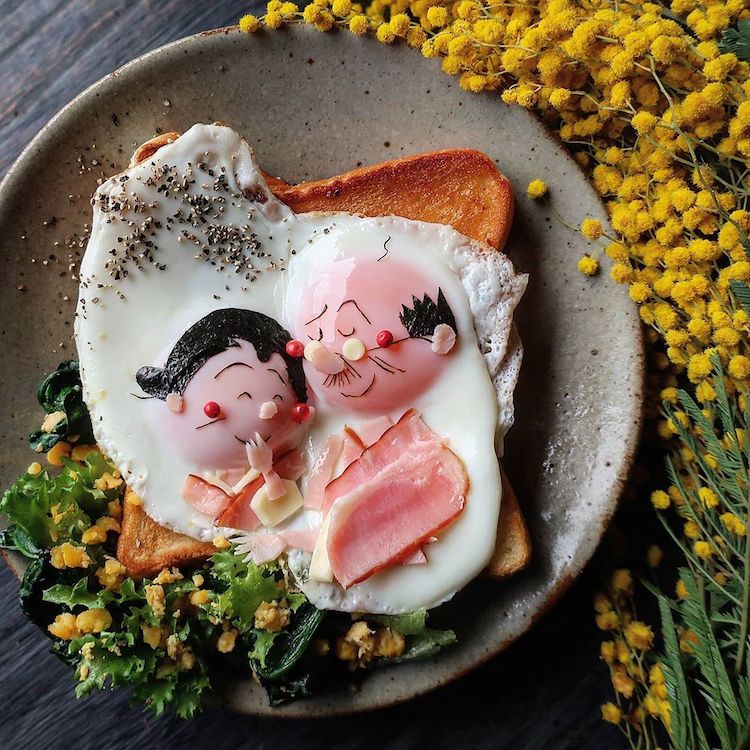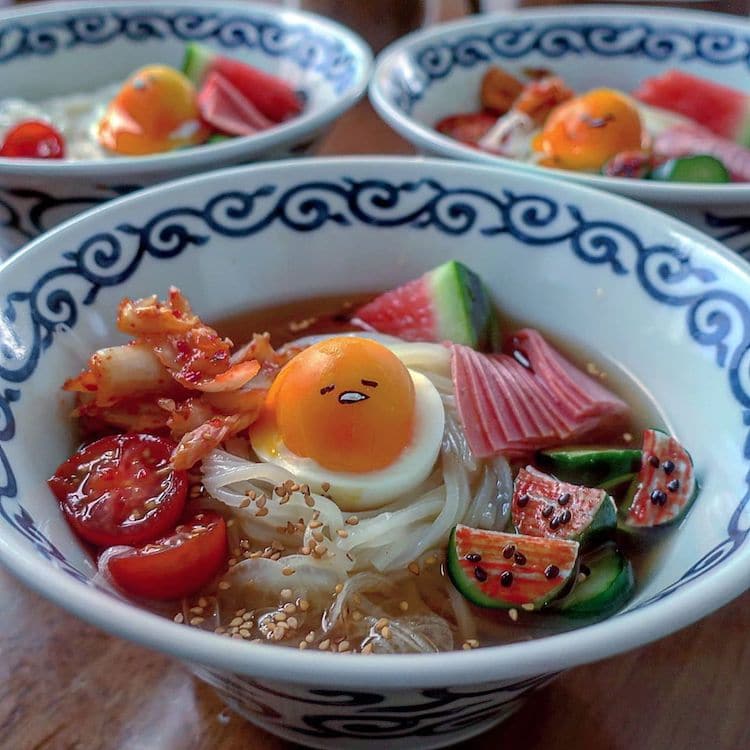 She doesn't just use eggs—her adorable food art comprises a whole range of tasty ingredients, including kiwis!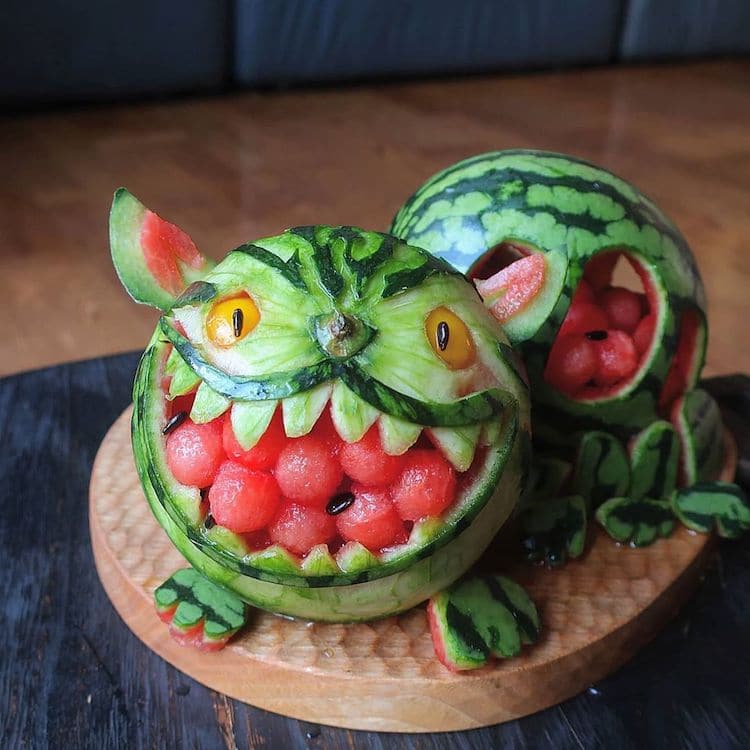 Etoni Mama: Instagram
My Modern Met granted permission to feature photos by Etoni Mama.
This article has been edited and updated.
Related Articles:
What is Kawaii? Discover What Led to Japan's Culture of Cuteness
Loving Wife Crafts Colorful, Pop Culture-Inspired Bento Boxes for Her Husband
Doctor Sculpts Rice into Adorably Colorful Characters to Dazzle Everyday Bento Boxes