Falling asleep at night can be hard. You might have thoughts racing through your head, keeping you up, plus harsh blue lights from screens are not conducive to catching some Zs. Well, you're one lucky duck because there is a night light on the market that can do all the thinking for you while providing a soothing warm glow. Meet the Existential Crisis Duck night light.
As the product's site comically explains: "It was, in all regards, an average day in Duck's average life when he suddenly asked himself 'Who am I?' Since then, he's been thinking a lot about the meaning of life, wondering if there is something more for a duck than just quacking…"
This squishy lamp makes the perfect quirky nighttime companion full of personality and it packs a lot of function in its compact design. The animal inspiration of this wireless lamp also makes it an ideal gift for both children and adults. Made of soft, pliable silicone, this lazy duck can be placed wherever it's needed. Not only is the material soft to the touch—and can retain its shape no matter how much you knead or squish it—it is also highly durable, and can withstand water and falls. Additionally, the cartoonish appearance of this bright bird makes it look like it is deep in thought after lying down for a nap.
To set it up, you simply charge it with the provided USB cable for a couple of hours. Then, place the duck on your nightstand or desk and tap its body. A gentle yellow light will glow from the prone body, which you can adjust in brightness by tapping more to achieve a weak, medium, or strong light. One of the best features of the lamp is that once its on, the automatic timer will turn off the light after 30 minutes, giving you enough time to settle into bed before it darkens.
This quirky night light is currently being sold by MUID on Amazon.
This funny duck night light looks like it's having an existential crisis.
The quirky lamp makes a cute addition to just about any nightstand and emits a soft yellow light.
The light glows in three different intensities, which can be switched between with a squeeze or light tap.
It can also automatically turn off after 30 minutes.
And while the duck contemplates its purpose here on Earth, you can use its feet as a stand for your phone.
The distributing company MUID also has many other cute night lights—none of which appear to be too distressed.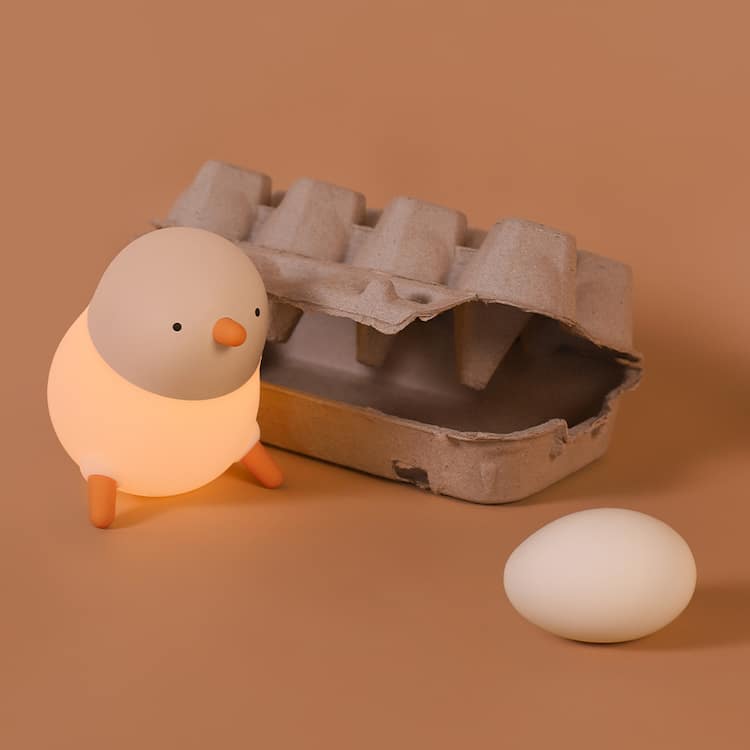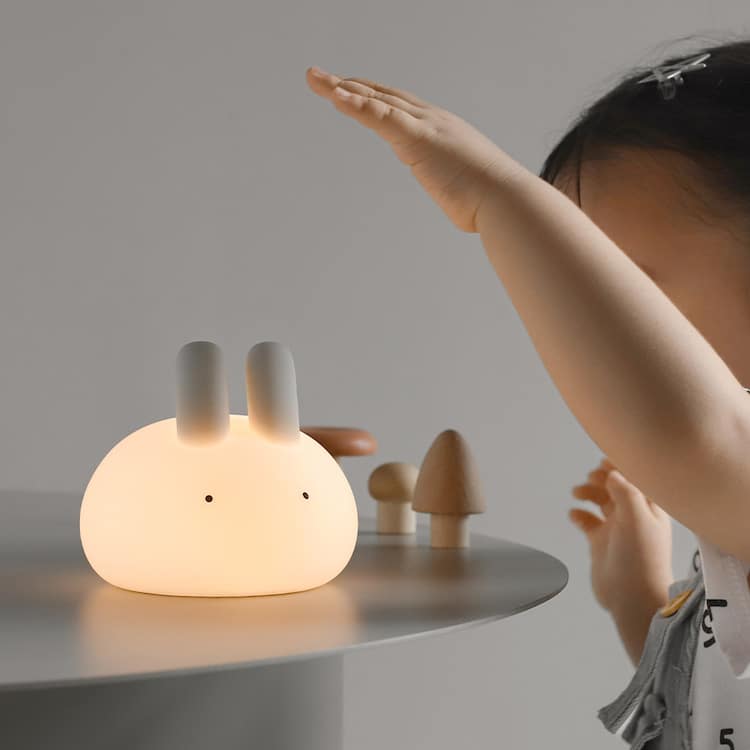 Existential Crisis Duck: Website | Facebook | Instagram
MUID: Website | Instagram | Amazon
h/t: [Sad and Useless]
All images via Existential Crisis Duck and MUID.
Related Articles:
41 Personalized Gifts That Can Make Any Occasion Special
25 Creative Products on Amazon You Can Buy Right Now