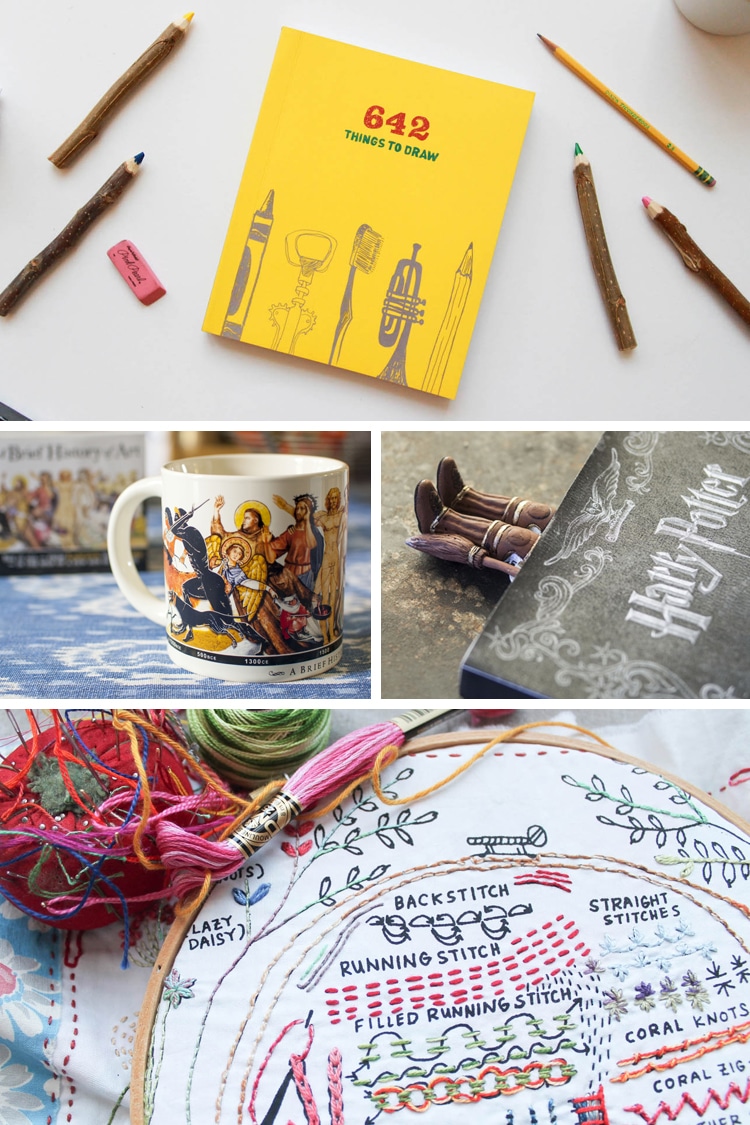 Shopping for your mom or dad can be a challenge. Many parents instruct you "not to get them anything," and those that will accept a gift already buy themselves everything that they want. Either way, it's not helpful. You know what's useful? Our curated collection of gift ideas for parents at My Modern Met Store. We have presents that they can enjoy together or items that speak to their individual style.
Is the heart of your household in the kitchen? If so, that's a great place to start your gift-giving quest. We have oodles of quirky coffee mugs that will make a fun addition to anyone's cabinet. For parents that like to peruse art museums, the Brief History of Art Mug is a great choice. It'll give them a little history lesson with each sip they take.
Want to get your parents something pretty? The store has no shortage of beautiful products that will be useful, too. Flatyz candles are a great way to enjoy some of the world's most famous paintings. Works by van Gogh, Monet, Klimt, and Seurat have been recreated on slabs of wax that come complete in a stainless steel holder. Ideal for extra illumination or as a statement-making display piece, this fine art format will surely take them by surprise.
Scroll down for more from our gifts for parents collection, and be sure to check out the rest in My Modern Met Store. Remember, if you're sending the present directly to your parents, don't forget to include a complimentary gift note!
Looking for presents for your mom and dad? Check out our gift ideas for parents in My Modern Met Store!
Andy Warhol Sock Box Set
Modern Artist Socks Gift Set
Infinity Jigsaw Puzzle
1000 Colours Jigsaw Puzzle
Irises Candle
For Love Book
Rosie and "We Can Do It" Enamel Pin Set
642 Things to Draw Book
Beginner Embroidery Stitch Sampler
Supergal Bookend
Moon Puzzle
Frank Lloyd Wright Paper Models Book
Supershelf
Magician Bookmark
1000 Colours Jigsaw Puzzle
Starry Night Candle
Artists and Their Cats Book
Brief History of Art Mug
Related Articles:
18 Creative Birthday Gifts Sure to Please All the Special Women in Your Life
18 Unique Gifts That Your Favorite Creative People Will Love
25+ Imaginative Gifts Inspired by Your Favorite Famous Artists
15+ Gifts Under $25 That Are Thoughtfully Creative Without Breaking the Bank