During the early 20th century, New York City's Harlem neighborhood blossomed into a cultural hub for African American art, literature, and music. This "golden age" is now described as the Harlem Renaissance—a period that thrived in the 1920s and had lasting influence on modern black culture. The year 2020 marks a century since the start of this major cultural movement and in honor of this, the United States Postal Service has released a commemorative series of Forever stamps.
The Voices of the Harlem Renaissance set is designed by art director Greg Breeding and features four pastel portraits of major historical figures by artist Gary Kelley. Each icon—including novelist Nella Larsen, philosopher and art patron Alain Locke, black historian Arturo Alfonso Schomburg, and poet Anne Spencer—encompasses a diverse facet of the Harlem Renaissance.
Scroll down to learn more about the influential figures represented in each expressive illustration, and visit USPS' website to purchase these 55¢ Forever stamps in sheets of 20.
USPS has released a special series of stamps to commemorate the 100-year anniversary of the Harlem Renaissance.
Nella Larsen (1891-1964)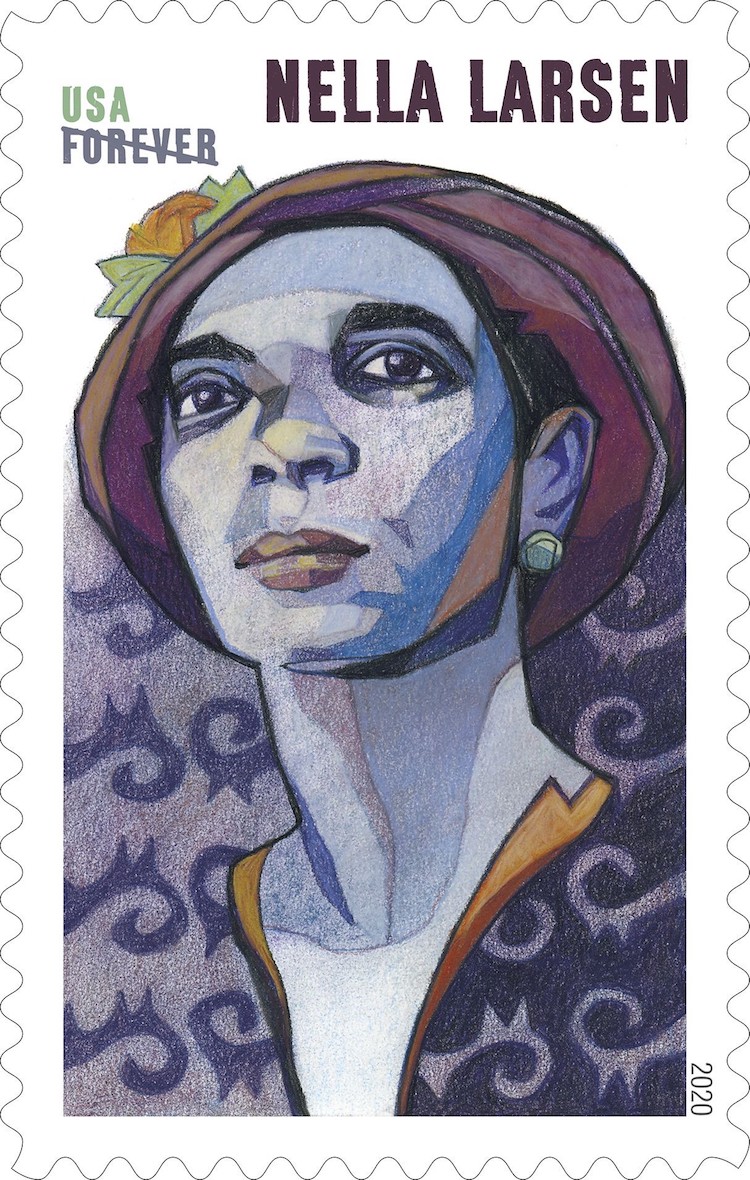 Nella Larsen is considered one of the most influential novelists of the Harlem Renaissance. Her semi-autobiographical books Quicksand (1928) and Passing (1929) explore themes of identity and the complex experiences of mixed-race people in the 20th century.
Alain Locke (1885-1954)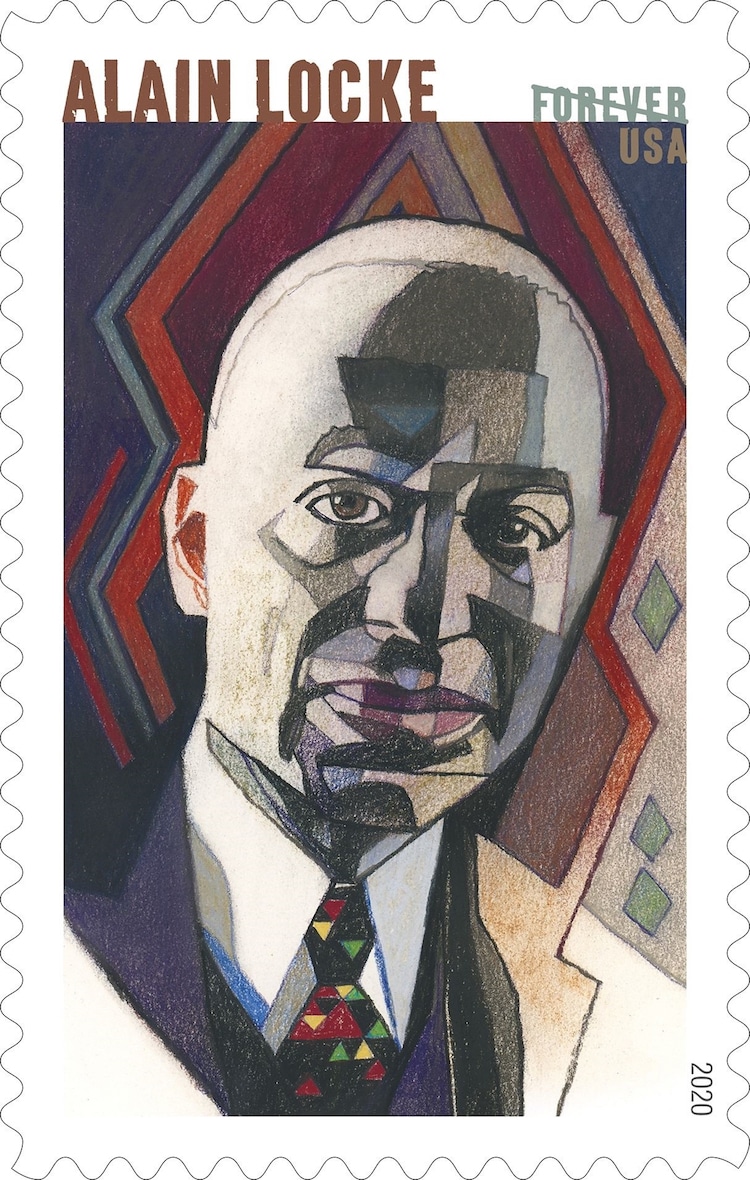 Alain Locke was the first Rhodes scholar in 1907, who went on to become a writer, philosopher, educator, and arts advocate. His support of other writers and artists led to him being considered the "Dean" of the Harlem Renaissance.
Arturo Alfonso Schomburg (1874-1938)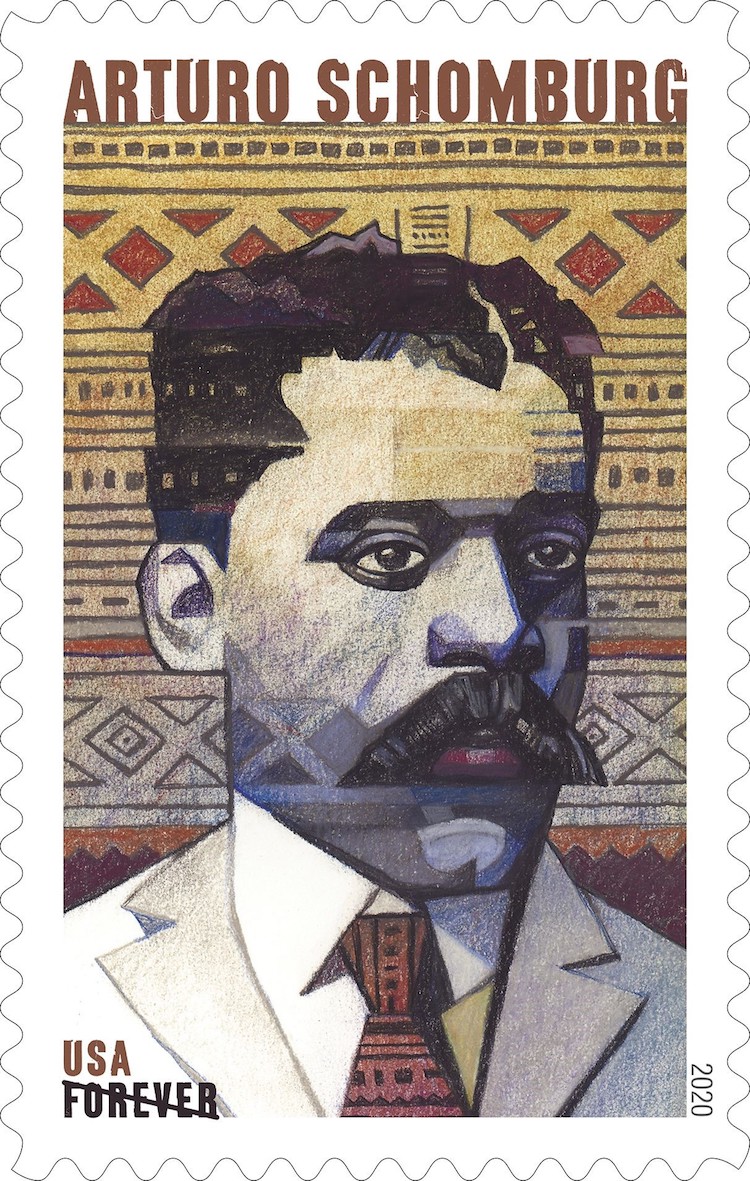 Arturo Alfonso Schomburg was an Afro-Latinx historian who dedicated his life to collecting books, art, and other cultural artifacts of African history.
Anne Spencer (1882-1975)
Anne Spencer was a poet and educator, who used her Virginia home as an intellectual salon and haven for African American writers, philosophers, and activists—showing that the Harlem Renaissance's influence extended well past New York.
USPS: Website | Facebook | Instagram
Greg Breeding: Website | Twitter
Gary Kelley: Website | Facebook | Instagram
h/t: [Colossal]
All images via USPS.
Related Articles:
Colorful Mural of George Floyd in Minneapolis Turns Into a Powerful Memorial Site
20th Century Illustrations Reveal the Mysterious Creatures Living in the Deep Sea
Inspiring Mother-Daughter Duo Graduates From Med School Together to Become Doctors