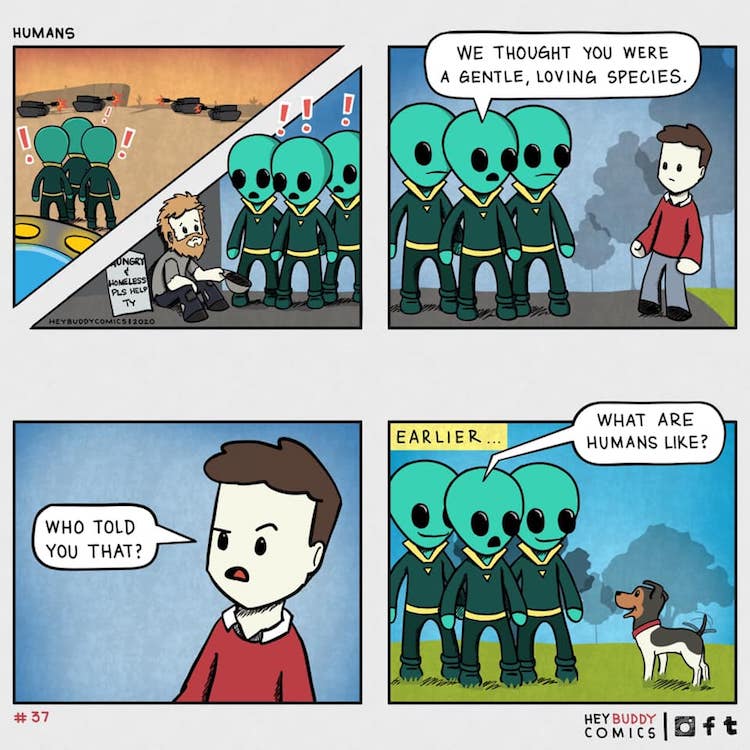 Dogs are everyday heroes—providing us with love, companionship, and countless memorable moments. Hey Buddy Comics depicts the special bond between pet and owner in relateable illustrated dialogues. The popular webcomic was founded by a dog owner who had "been writing short dialogues" about his four-legged friend since he was a puppy. In 2019, the author mused that his collection of dog tales might be a great foundation for a comic strip and, upon finding the artistic talents of "K," was finally able to launch Hey Buddy Comics as an online series.
This quirky cartoon touches on a myriad of relateable instances between dogs and their owners—ranging in tone from silly to more melancholic. In some of its slice-of-life episodes, the comic strip talks about separation anxiety, begging for food, and, of course, new toys. Occasionally, the creative duo introduces sci-fi characters like aliens to the ongoing story—offering a hilariously unbiased interpretation of dogs and their humans.
However, Hey Buddy Comics explores the deeper, more emotional aspects of owning a dog as well. After a few sunny episodes, the team intersperses a somber comic strip that reminds us to cherish the special relationship we have with our pet because unfortunately, it won't last forever.
Scroll down to see more examples of Hey Buddy Comics, and be sure to follow the creators on Instagram to keep up to date with their latest creations.
Hey Buddy Comics chronicles the special relationship between dogs and their owners.
This webcomic is inspired by the writer's own dog.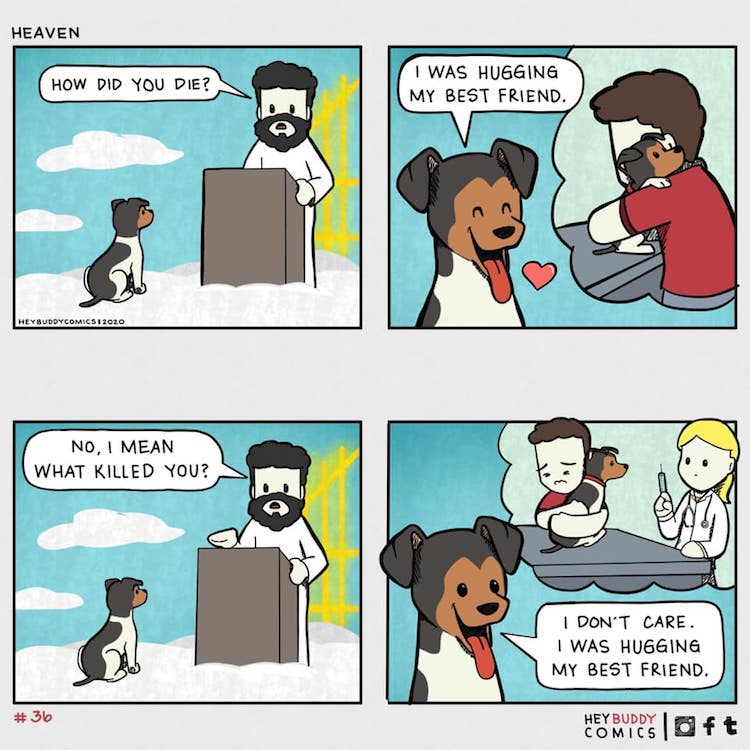 Hey Buddy Comics portrays dozens of relatable moments—some funny, and others that are more melancholic.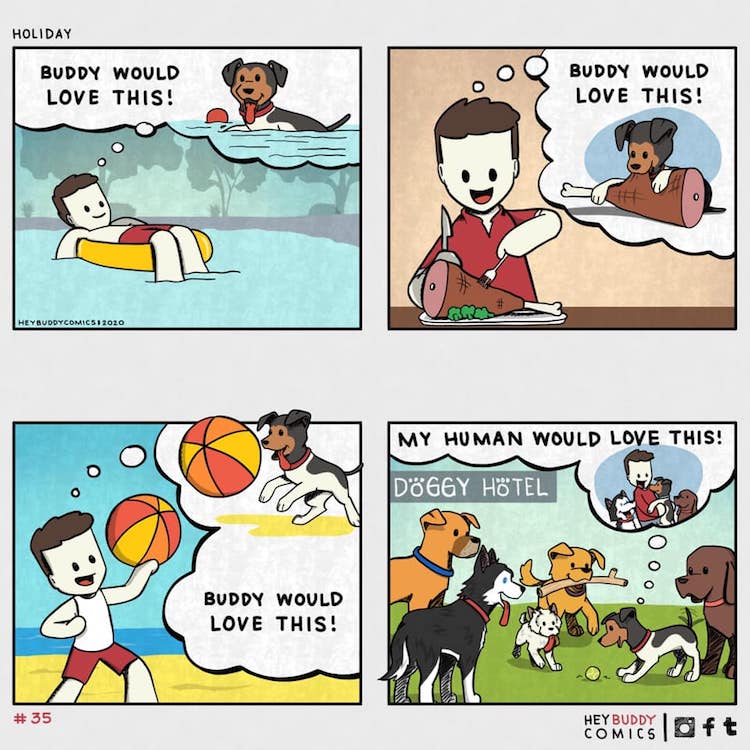 Hey Buddy Comics: Website | Facebook | Instagram | Patreon
My Modern Met granted permission to feature photos by Hey Buddy Comics.
Related Articles:
Colorful Comic Illustrations Celebrate the Vibrant Life of Vincent van Gogh
Mom Illustrates Hilariously Honest Comics Depicting the Daily Struggles of Parenting
Illustrator Creates Adorable Animal Comics That Inspire Self-Love