Drones allow you to take amazing stills and videos from angles that simply aren't possible on the ground. But they aren't always the most portable option. That's where Hover X1 comes in. This lightweight self-flying camera can slip in your pocket, purse, or backpack with ease. At just 125 grams (about 0.28 pounds), it won't weigh you down and will allow you to capture all of your adventures in HDR.
The incredible pocket-size drone is already available for purchase via Indiegogo and has started shipping, so you're guaranteed to get what you pay for. Hover X1 has five different flight paths to select from, giving you endless creative options. This includes Hover—perfect for selfies and group photos—and Zoom Out, which gives any video cinematic flair.
You can also set Hover X1 to Follow mode, which sets the camera to follow the action from the front or back at up to 12 miles per hour. A special algorithm ensures that you'll stay centered in the frame for the duration of the footage. With Orbit, the flying camera will whirl around steadily and show off any subject from 360 degrees, whether it's your new car, a house, or even yourself. Lastly, Bird's Eye gives you a smooth and steady overhead shot with just one click. There's even Burst Mode, so that you can ensure Hover will capture every fleeting moment.
Thanks to its Triple Stabilization anti-shake technology, Hover X1 is guaranteed to give you high-quality footage, even in windy conditions. The foldable camera builds on the design of its predecessor, Hover Passport, and has video support for up to 2.7K@30fps, 1080p@60fps, and 1080p HDR. The Hover X1 app pairs with the camera, allowing you see real-time previews. This way, you are guaranteed to get the composition you're after and you won't have to worry about any surprises once Hover X1 is back in your pocket.
With over $1 million in funding on Indiegogo, it seems like photography and adventure enthusiasts are as excited about the Hover X1 as we are. There is still time to take advantage of the Early Bird sale, with up to 33% off, until July 25, 2023. You can select between black and white models and purchase additional batteries. As part of the special sale, Hover X1 starts at $299 and the camera has already begun shipping worldwide.
Hover X1 is a lightweight, pocket-size self-flying camera.
It's available at a special discounted price via Indiegogo through July 25.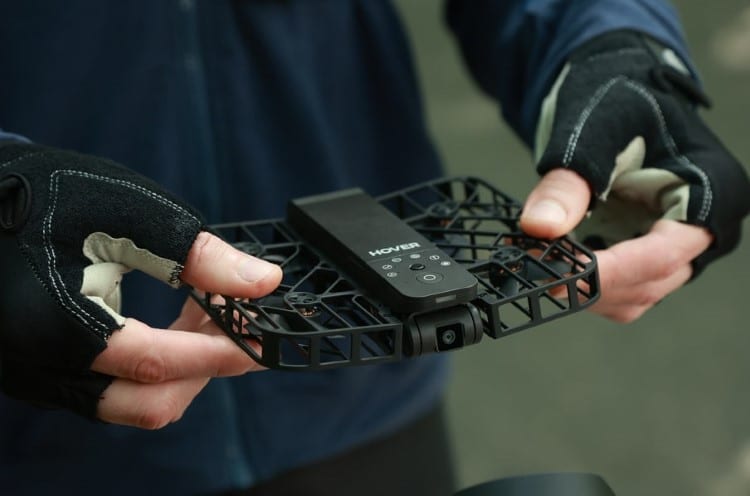 Hover X1 has five flight modes for capturing all of your special moments.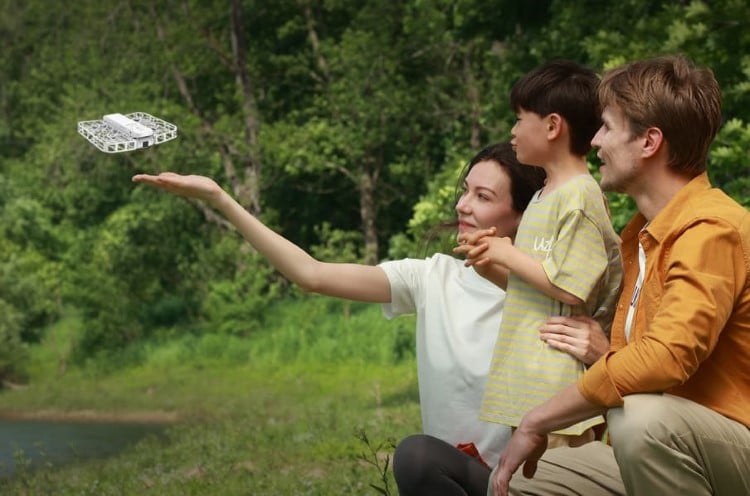 See what this cyclist thinks of the Hover X1 in this video that shows off its features.
Hover X1: Website | Indiegogo | Facebook | Instagram
All images via Hover X1.
Related Articles

:

Guy Invents an Instax Drone Camera That Takes Instant Aerial Photos

DJI Unveils Mavic Mini Compact Drone That Fits in the Palm of Your Hand

This Is the First Waterproof Drone to Fly in the Air and Submerge in Water

Wearable Drone Flies off Your Wrist to Snap a Photo and Boomerangs Back