It's easy to miss the magical moments in nature, especially the small worlds of the tiniest critters. That's why photographers like Julian Rad make it their mission to capture squirrels, rabbits, chipmunks, and other small animals in their natural habitat. Through skill, patience, and precision, Rad's photographs show these adorable creatures at leisure and at work in splendid detail.
Based in Austria, Rad uses his natural surroundings as inspiration. The handsome Eurasian red squirrel—distinguishable by its color and prominent ears—makes several appearances in the photographer's series. Alongside the red squirrels are also European ground squirrels (similar to a Prairie dog) and wild hamsters. Often times, Rad manages to photograph the animals at the anticipation of a meal, or in the middle of acrobatics. His portraiture frames the critter and their object of interest at the center, leaving the background in soft focus. As a result, each photo Rad makes offers an up-close and detailed vignette of his wildlife surroundings.
To see more of Rad's wildlife photography, you can go to his Instagram. He also sells prints, calendars, and postcards through his website.
Austrian photographer Julian Rad captures incredible moments in nature.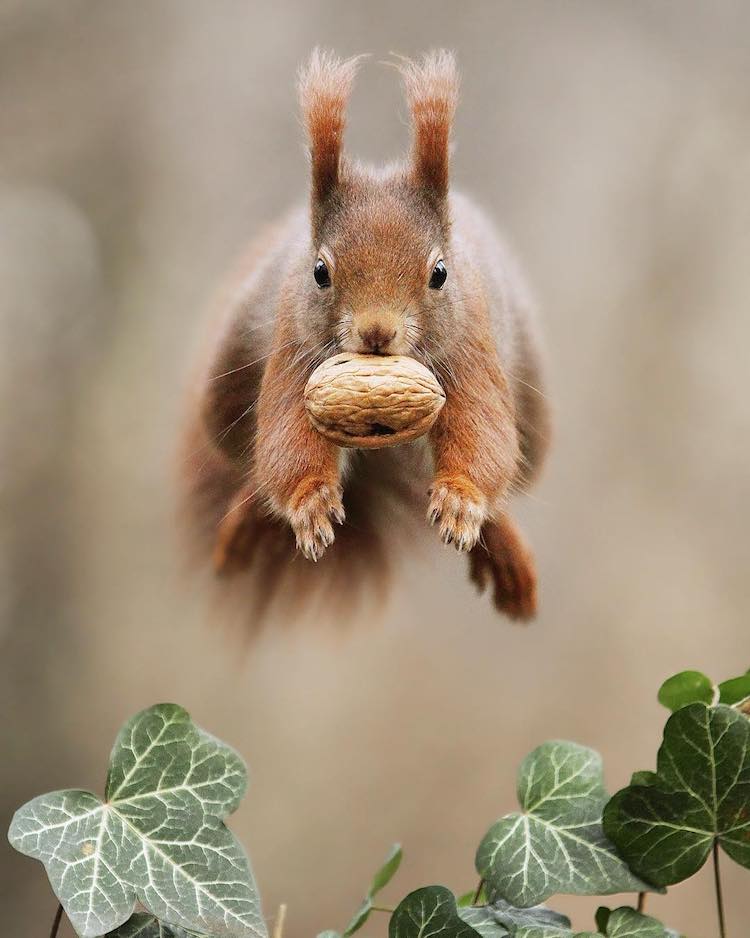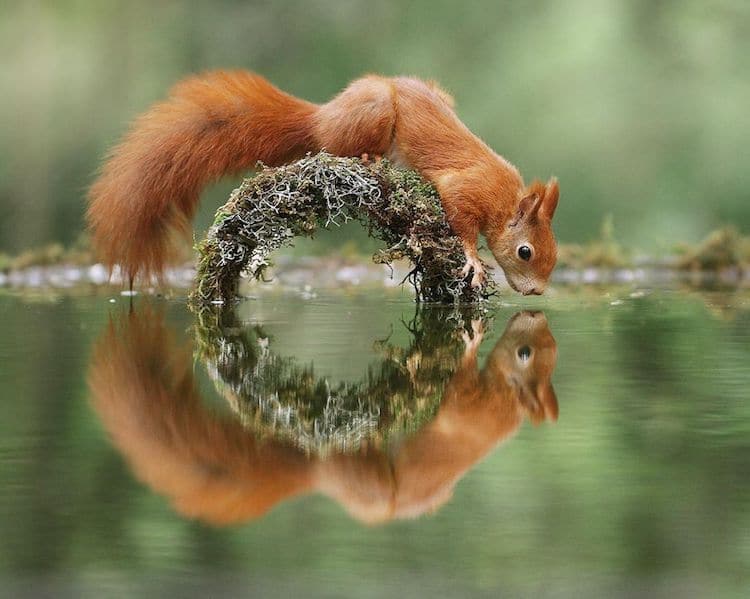 These magical pictures show small animals at peace in their habitat.
From rabbits sniffing flowers to squirrels jumping over water—these photographs highlight the beauty of their small world.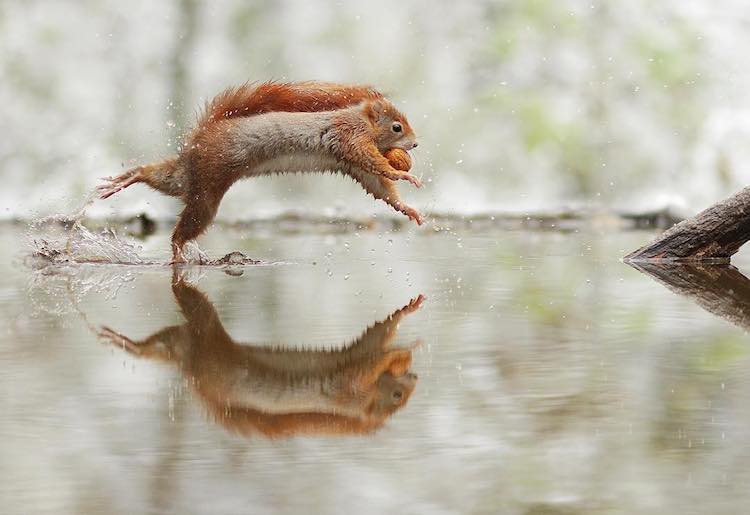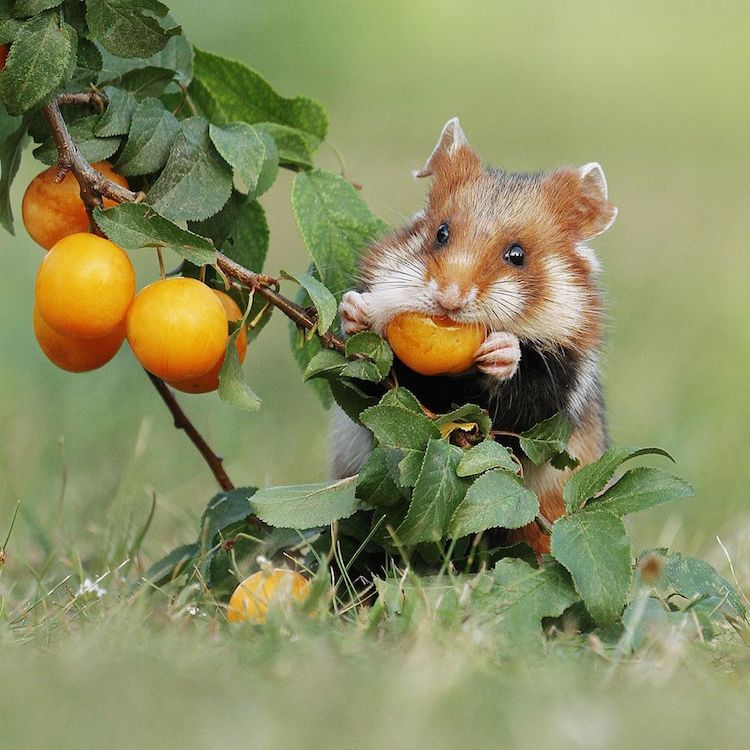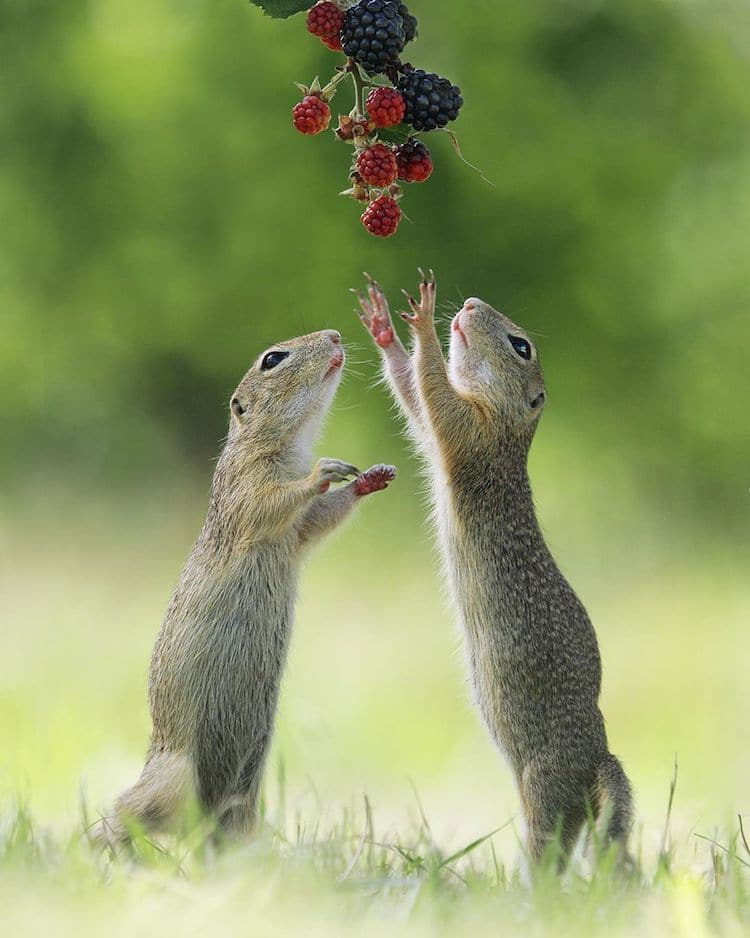 Julian Rad: Website | Facebook | Instagram
My Modern Met granted permission to feature photos by Julian Rad.
Related Articles:
Adorably Hilarious Winners of the 2019 Comedy Wildlife Photography Awards
Three Shades of Foxes Captured in One Image Showcases the Animal's Diverse Beauty
Photographer Captures One of the Last Surviving Female Eagle Hunters of Mongolia