Since 1984, Pixar has proven that short films can pack a big punch. In their ongoing series of "shorts," the animation studio tells short but sweet stories in the form of miniature movies that tug at your heartstrings, tickle your funny bone, and—in the case of "Kitbull"—bring tears to your eyes.
Directed by Rosana Sullivan, this adorable short follows an independent stray kitten as it befriends an abused pit bull. Though the kitten is at first unsure of the pup, it soon warms up to it after discovering it's been forced to dog-fight. With the tiny cat's encouragement, the pair makes its escape, ending up in the sunny streets of San Francisco. Here, they make a new human friend and, finally, find a forever home.
"Kitbull" is one of only a few films that has been released as a part of SparkShorts, an exciting new Pixar program. Designed to "discover new storytellers, explore new storytelling techniques, and experiment with new production workflows," SparkShorts gives artists like Sullivan a way to present their work to the world—and, as a result, to share their own stories.
"Growing up, I was always very sensitive and very shy, and had actually a lot of trouble making connections, making friendship," Sullivan reveals in a behind-the-scenes video. "So I related to this kitten because it never really stepped outside of its comfort zone to be vulnerable and make a connection."
You can find "Kitbull" and other shorts on the SparkShorts page.
In Pixar's short animated film "Kitbull," a stray kitten living in a garbage can meets its new neighbor: a pit bull.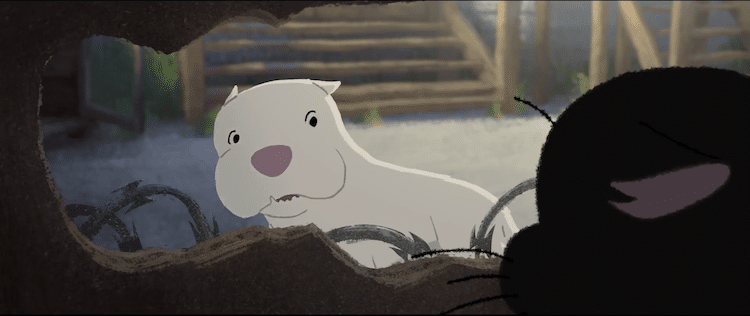 While the tiny cat shows initially shows no interest in befriending the big dog, it soon has a change of heart when it discovers it's been abused.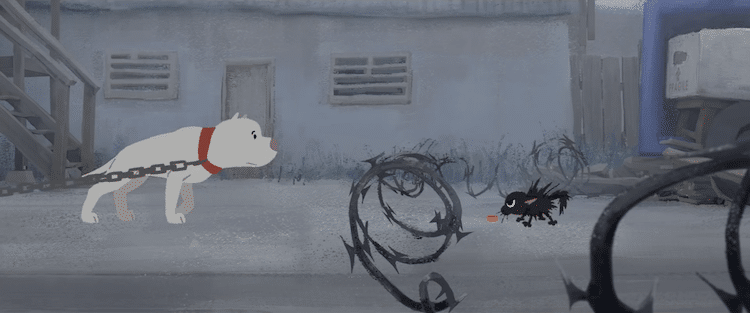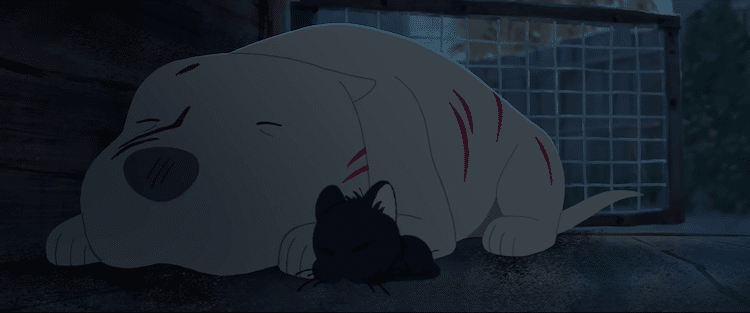 Soon, they escape the situation, and the kitten makes a new human friend.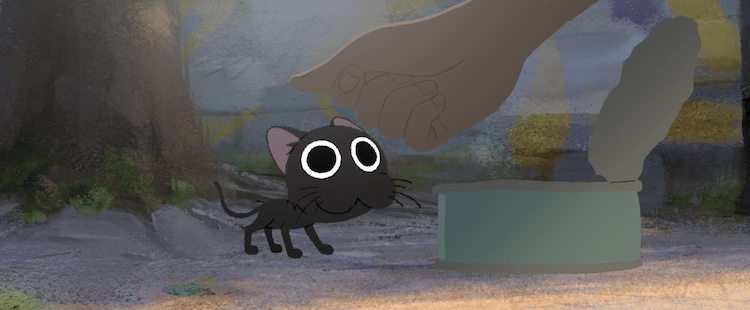 …And so does the pit bull.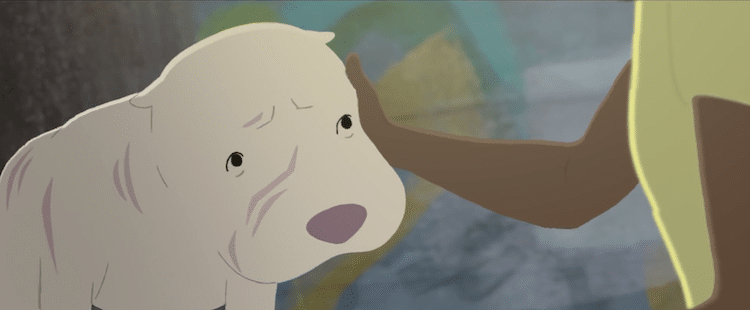 The adorable animated short concludes with the pair and their new humans admiring the San Francisco skyline.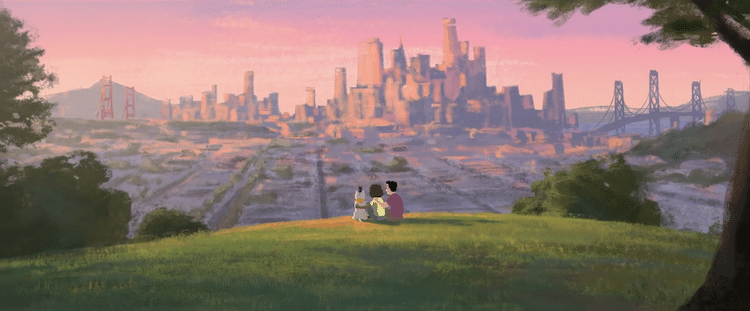 See the entire short film below (and make sure you have a box of tissues nearby).
Pixar: Website | Facebook | Instagram | Twitter
h/t: [Mashable]
Related Articles:
Sweet LGBTQ-Inclusive Animated Short Shows the Universality of Having a School Crush
Adorable Animated Spider Named Lucas Is So Cute, Even Arachnophobes Will Smile