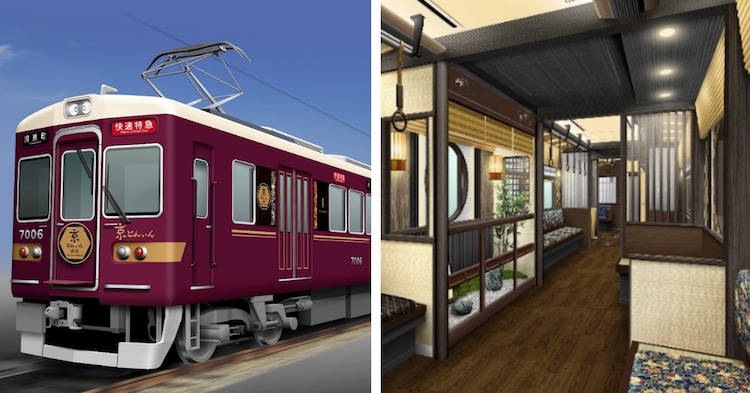 Even with its cutting-edge technology and ultra modern art, Japan is proud of its past. In homage to the country's history and customs, contemporary designers constantly look to traditional models for inspiration. This approach has culminated in coffee shop tea houses, Kei truck gardens, and, most recently, a train masquerading as an inn.
Called the Kyotrain Garaku, this train boasts an interior reminiscent of a ryokan, or a traditional Japanese inn. In order to capture the look and feel of these sites, the train incorporates elements like tatami reed detailing, partitions that look like shōji sliding doors, and even real landscaped gardens.
The thematic approach doesn't stop there. In addition to these thoughtful touches, each Kyotrain Garaku car will be decorated according to a specific season. The first car will represent autumn with a maple leaf motif, while the second will incorporate bamboo to symbolize the New Year, or start of winter. The third will channel spring with sakura, or cherry blossoms, and the fourth car's geraniums will invite passengers to step into summer. Finally, the fifth and sixth cars will evoke early autumn and early spring with pampas grass and plum blossoms, respectively.
Embarking in March of 2019, the Kyotrain Garaku will connect Kyoto to Osaka, stopping at Karasuma, Katsura, Awaji, and Juso during the 45-minute journey. With tickets estimated to cost just $3.50, this is one train you won't want to miss.
Want to see Japan in style? Catch the Kyotrain Garaku, a train that incorporates elements of traditional Japanese interior design.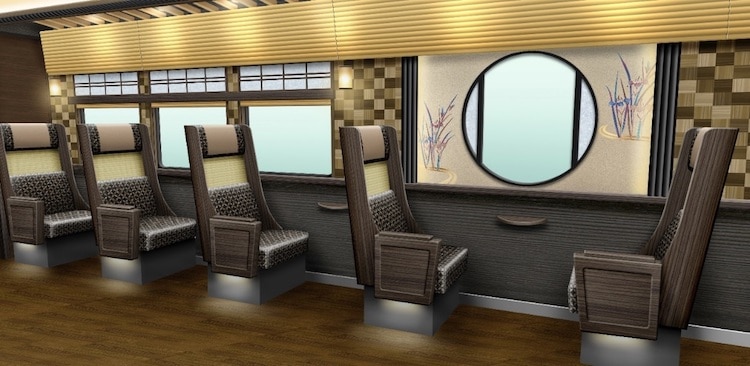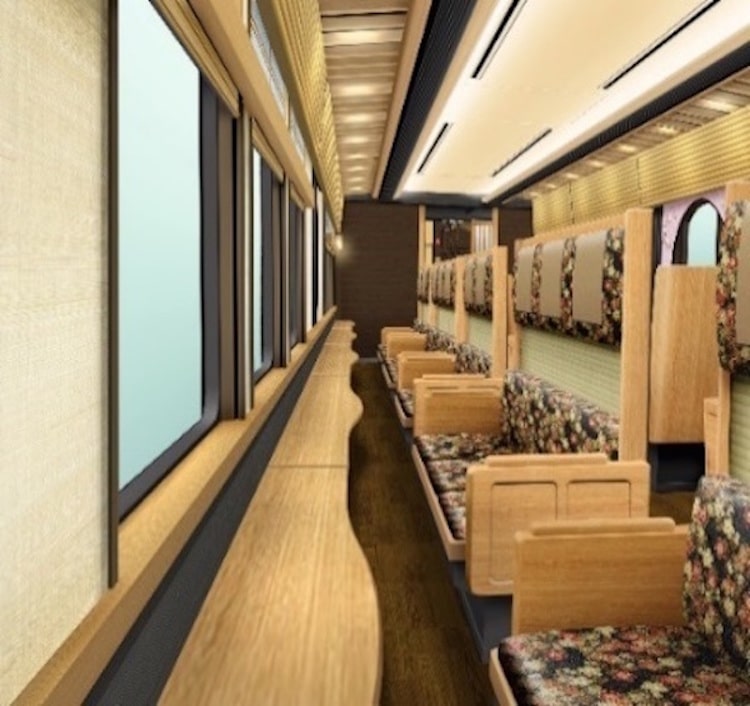 h/t: [SoraNews24]
Related Articles:
Travel Japan in Super-Cute Style on the Hello Kitty Bullet Train
Japan's Ferrari-Design Luxury Train Takes Travel to New Levels of Opulence
15 Japanese-Inspired Gifts to Creatively Celebrate "Culture Day"