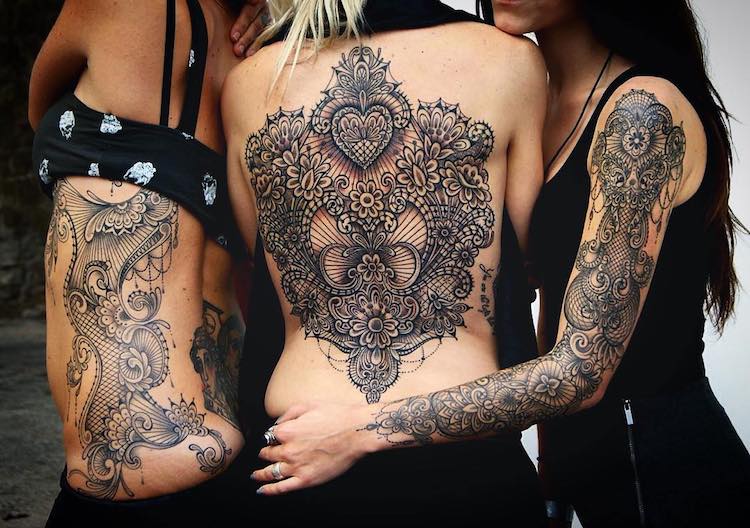 Tattoos are often a collaboration between client and artist as they both decide what the body art will look like and where it will be placed. Less often, imagery is the work of a husband and wife team—but such is the case of Italian tattoo artist Marco Manzo and his wife Francesca Boni. Their intricate, large-scale lace tattoo designs are initially rendered by Boni and then applied to skin and brought to life by Manzo.
A typical lace tattoo by Boni and Manzo boasts a myriad of delicate details that include a sensuous draping over the skin. Our favorite iterations of Manzo's inkings are when they appear on the back; it's clear that Boni has carefully considered the curves of a client's body, and the placement enhances the female form. The blackwork lines, for instance, follow the arch of a back that then seemingly cloaks the body in a light lace cloth. Determining the proper spot, however, can take the couple and their client days to get right. "It's like a tailored suit," Manzo told Creators. "You have to modify until you reach perfection." Once the design is finalized, it can take up to 60 hours to ink.
Manzo is proving that tattoos have an increasingly larger role in the fine art world. Last year, he curated an exhibit called Tattoo Forever at MACRO, Rome's contemporary art museum. It featured both his work as well as other contemporary tattooers who continue to push the field forward. "One of the results I wanted," he said, "has always been to have the tattoo accepted in such 'raised eyebrow' environments as something fine, fancy, elegant and sophisticated."
Tattoo artist Marco Manzo and his wife Francesca Boni collaborate on delicate lace tattoo designs.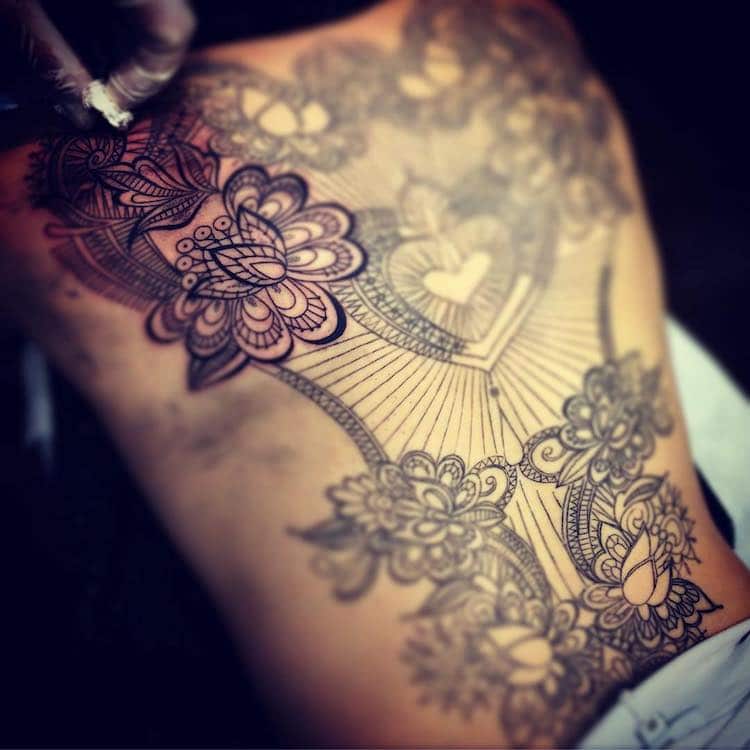 Boni creates the complex drawings and Manzo inks it on the skin. Together, they help decided on the perfect placement on a client's body.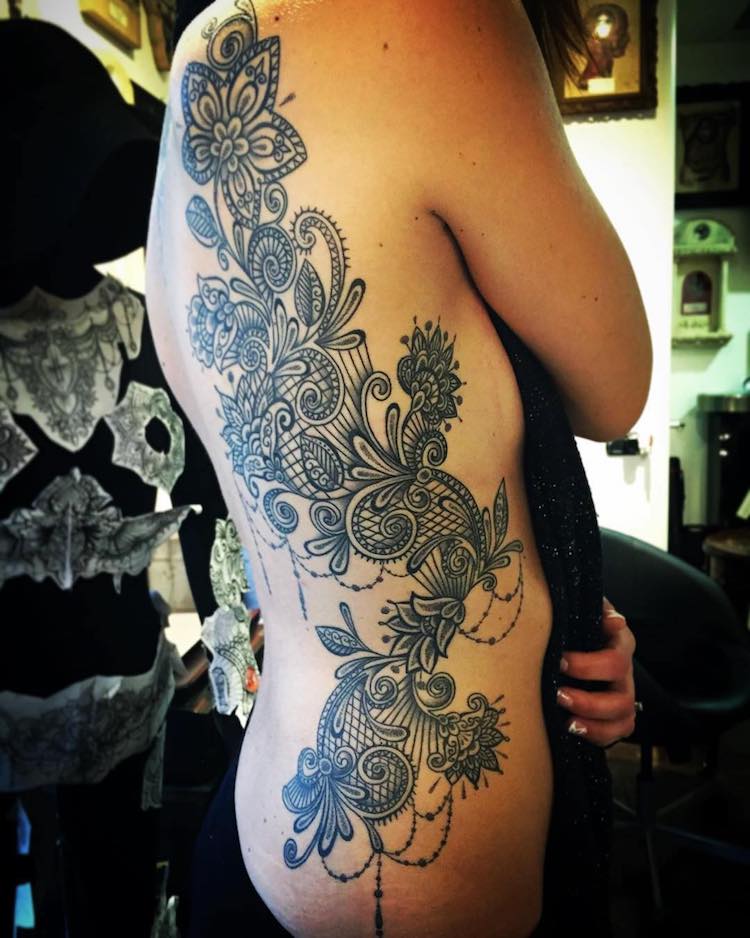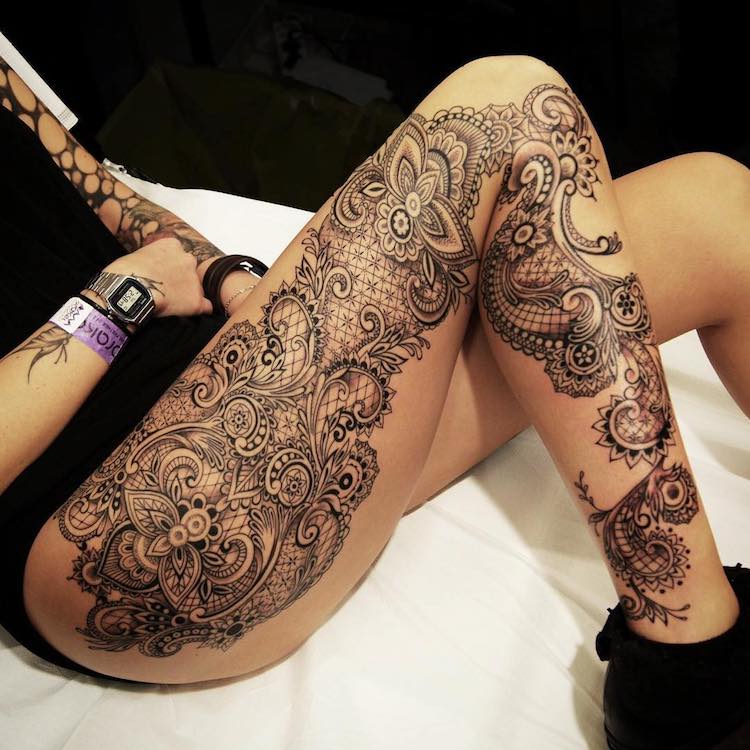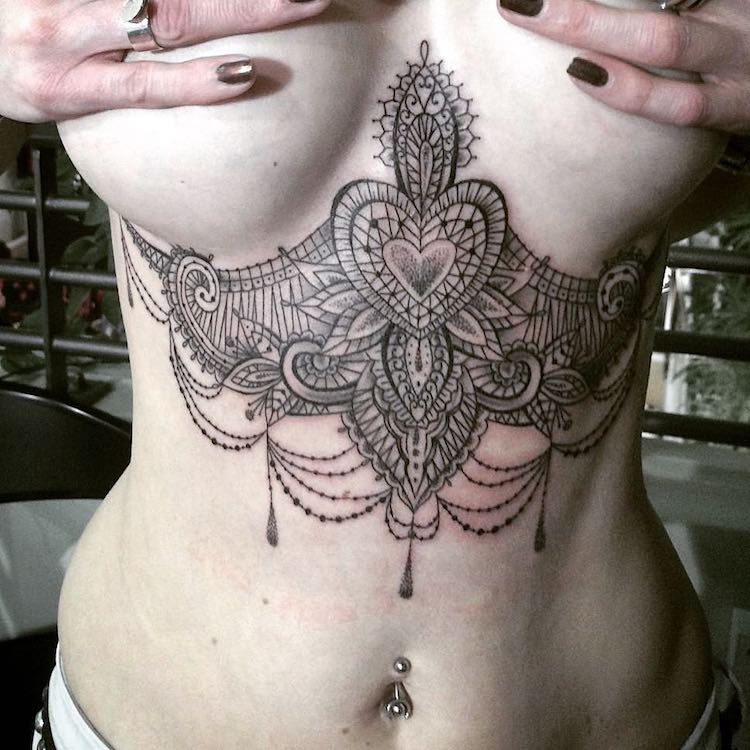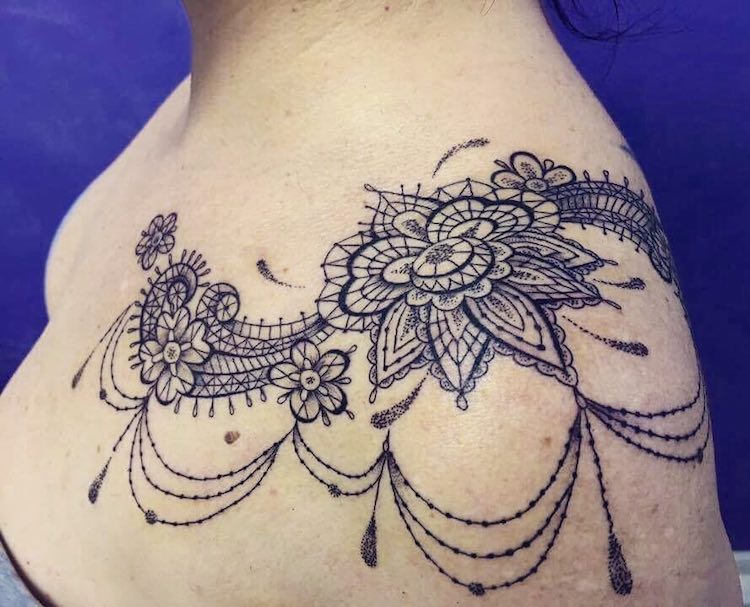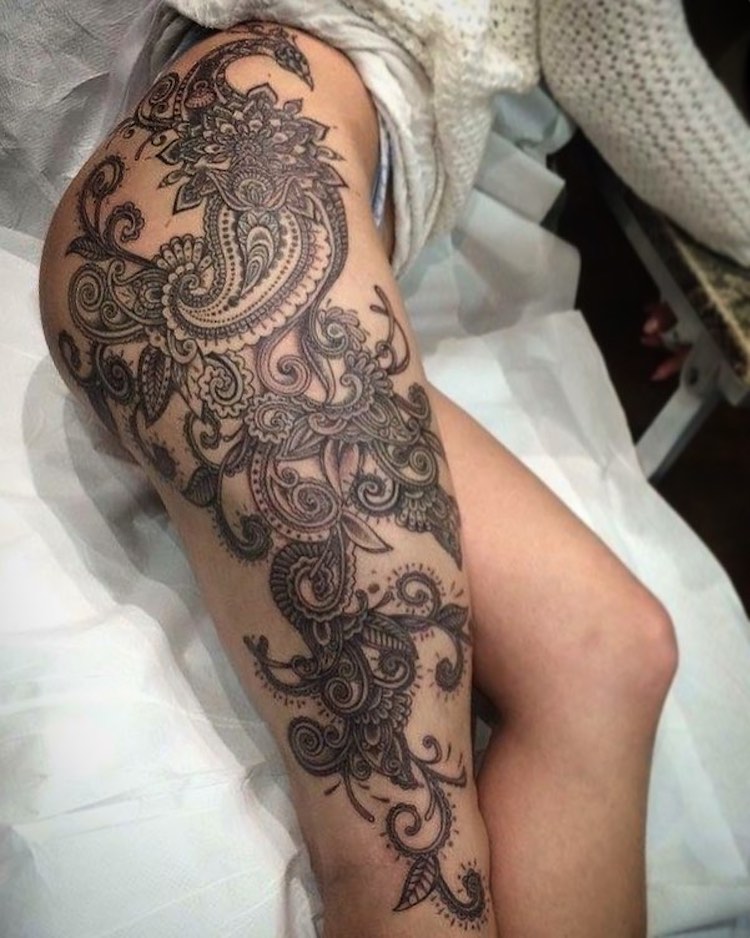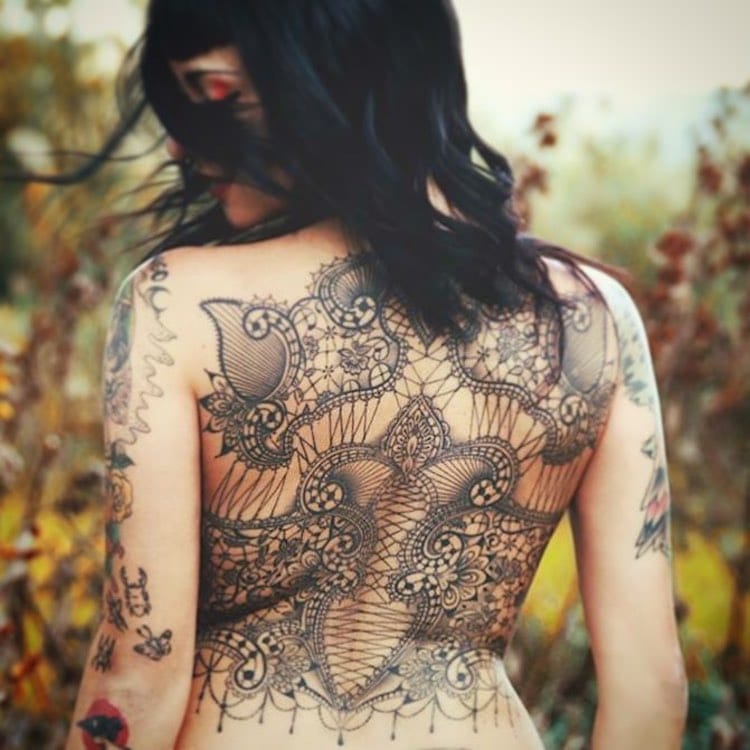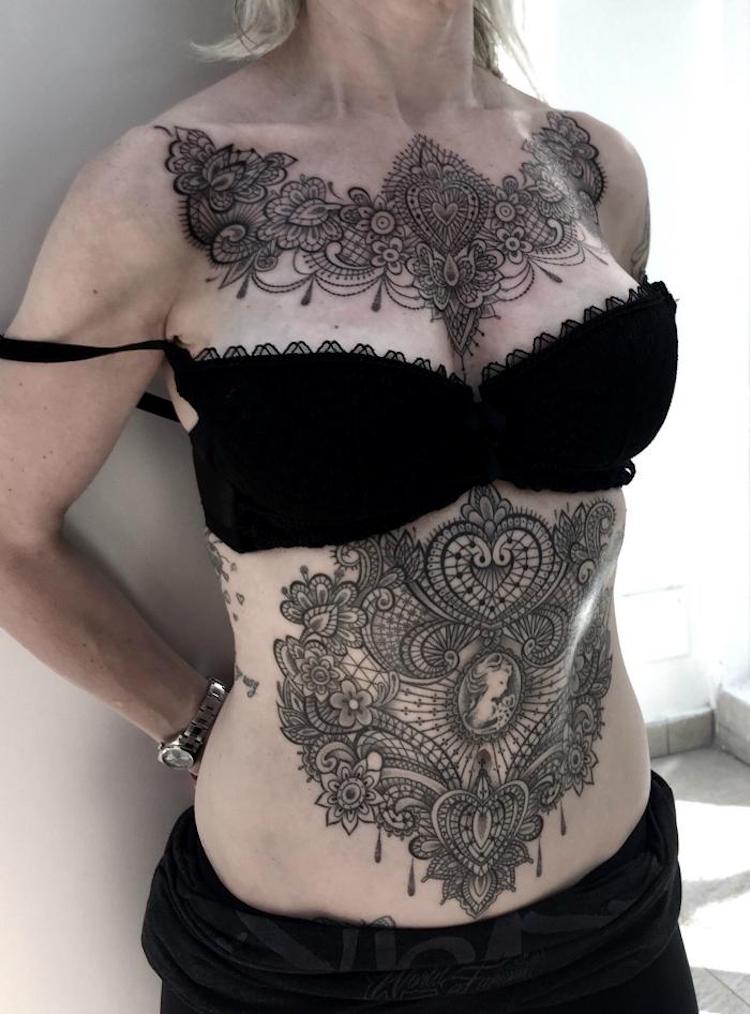 Marco Manzo: Website | Instagram
h/t: [Design You Trust]
All images via Marco Manzo.
Related Articles:
Linear Designs of Minimalist Tattoos Gracefully Flow Across Bodies
Geometric Fine Line Tattoos by LA's Famous Dr. Woo
Exquisite Fine Line and Dot-Filled Tattoos of Nature by Bicem Sinik
Stunning Diptych Tattoos Form Landscapes Across the Backs of Legs
Beautiful Tattoos Celebrate Landmarks and Cityscapes from Around the World