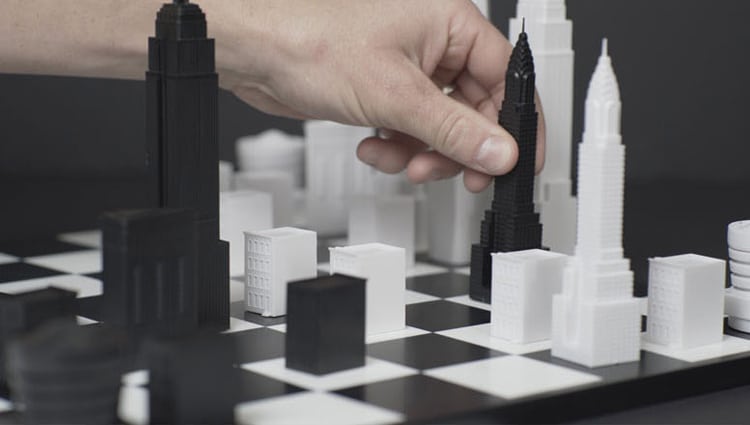 With technology at our fingertips, it's now easier than ever to reinterpret the classics. We recently marveled over a reimagined chess set where the kings, queens, and even lowly pawns have a fresh look and feel—the pieces double as stylish air planters. Continuing with this trend is Skyline Chess. They've modeled a 32-piece chess set after the unforgettable architecture of New York City—brownstones and all.
Created by architects Ian Flood and Chris Prosser, they've chosen an array of buildings from across the island. Their selections reflect the great history of New York; some pieces symbolize the early 1900s construction boom and subsequent skyscrapers, while others are more contemporary. The rook, for instance, is modeled after the circular Guggenheim Museum. Each creation has a striking amount of surface detail and is designed to fit the height and proportion of traditional chess set pieces.
Once Flood and Prosser made their final architectural selections, they digitally modeled them and used 3D printing to create a prototype. They're currently raising funds on Kickstarter to send this idea into full production—which includes injection molding. This would allow each piece to have a metal core inside to "ensure a pleasing weight on the chess board."
Reserve your NYC chess set through Kickstarter.
Skyline Chess has created a unique chess set that is modeled after iconic buildings in New York City.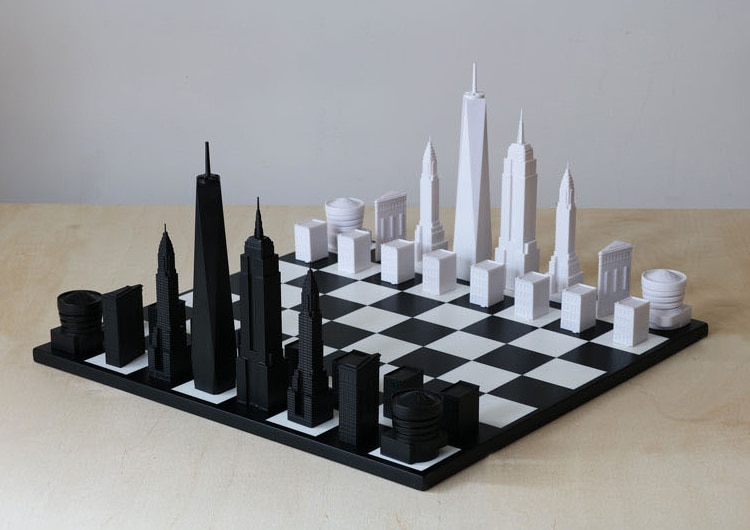 Architects Ian Flood and Chris Prosser created digital models for each piece and then 3D printed the prototypes. They are raising money for full production on Kickstarter.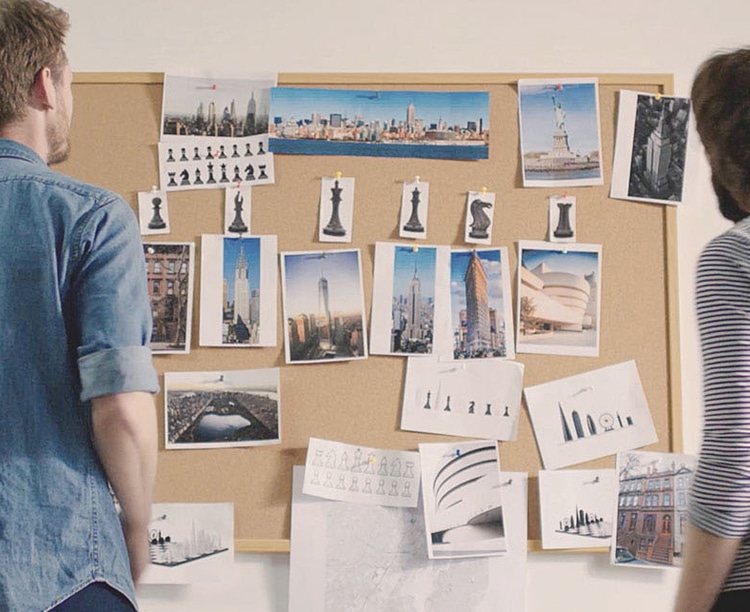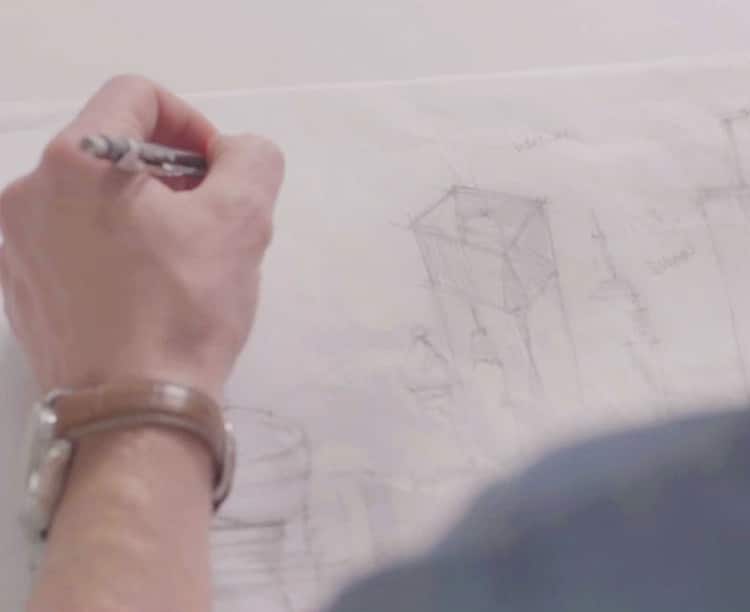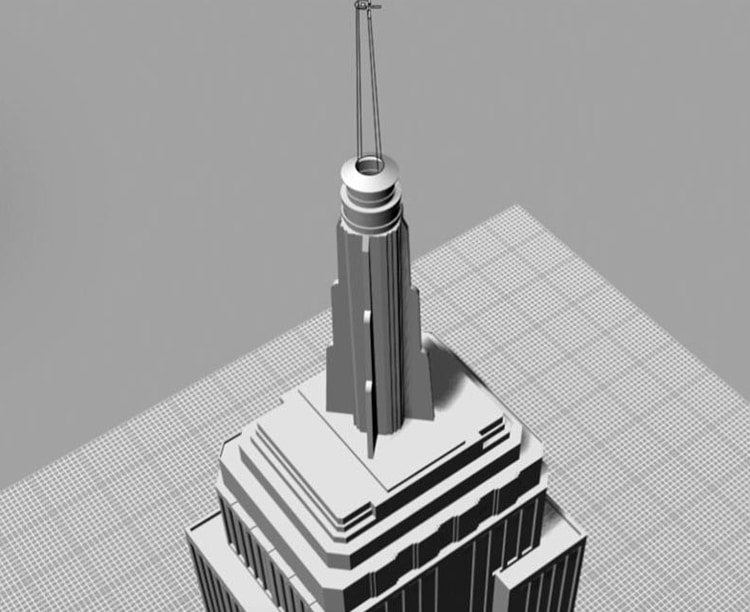 This isn't the first of these chess sets that Skyline Chess has created. Previously, they've recreated the buildings of London as well as "bespoke" cityscapes.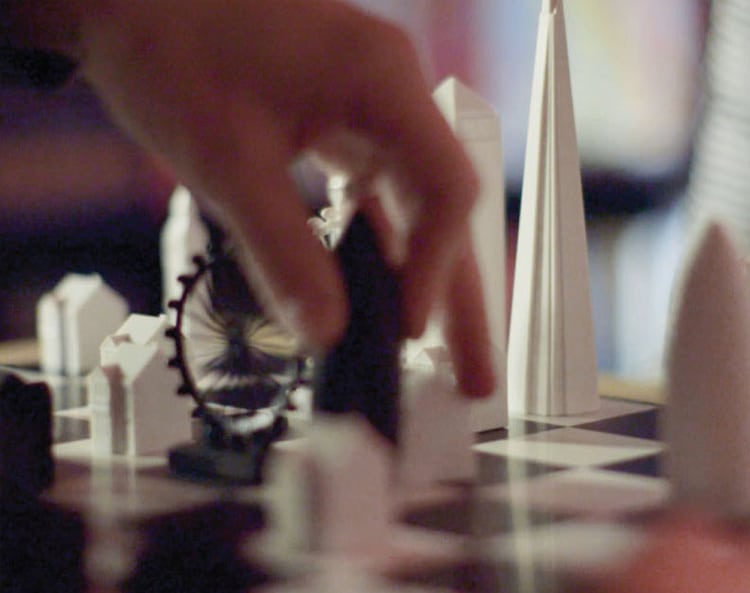 Learn more about the New York City chess set pieces in the video below:
Skyline Chess: Website | Facebook | Kickstarter
h/t: [Contemporist]
All images via Skyline Chess.
Related Articles: