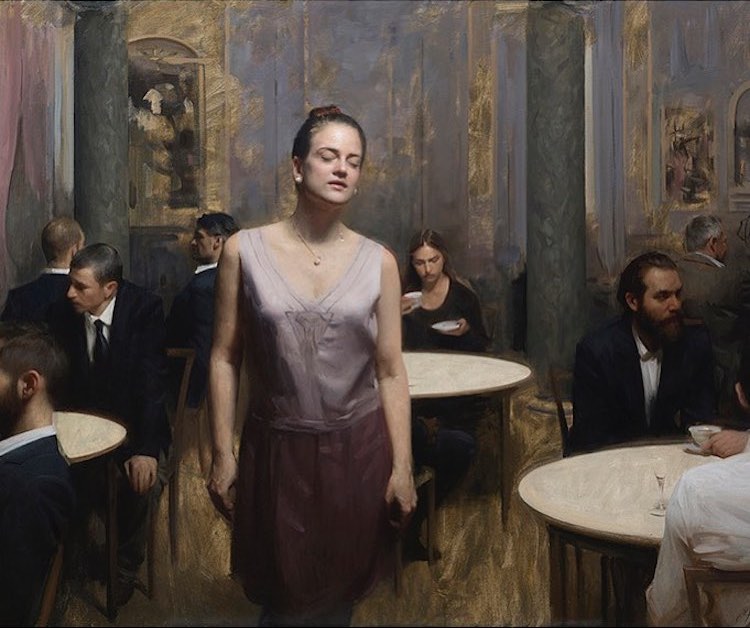 Many Impressionists such as Monet and Renoir explored the subtleties of human body language in their portrayals of mirthful social gatherings. Contemporary artist Nick Alm continues the tradition in his recent series of paintings that observe ambivalent figures mingling in modern settings.
The Swedish artist often draws from live models to create a familiar atmosphere. Sometimes his wistful figures engage with one another, while in other cases they appear listless in their surroundings. "The general aim of my art is visual interest based on abstract shapes, brushwork, color and value relationships, and a sense of light," Alm explains to My Modern Met. "It should always be a subjective interpretation of reality—a more or less subtle deviation from realism."
In contrast to the realistic rendering of the figures, Alm uses watery, expressive brushstrokes to define the backgrounds, which range from restaurants and bars to outdoor patios. This stylistic choice brings these ordinary scenes into a contemplative space—emphasizing the emotional currents that connect the group of people.
Although his art is grounded in contemporary life, the dreamy brushstrokes and airy palette place the paintings in a timeless plane. Alm's keen understanding of human body language and latent emotion shines through each canvas, making them universally relatable.
Scroll down to see more stunning paintings by Alm, and follow the artist on Instagram to keep up to date with his latest creations.
Swedish artist Nick Alm captures the subtleties of human body language in his expressive paintings.
He uses a combination of precise and water brushstrokes to portray a dreamy atmosphere.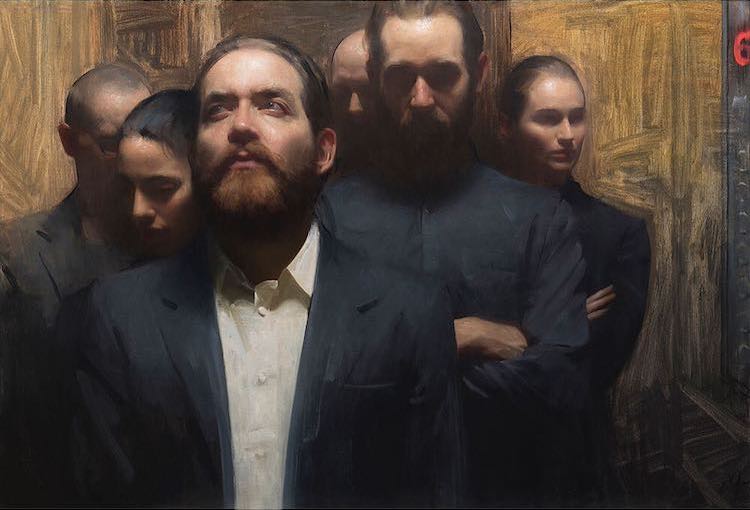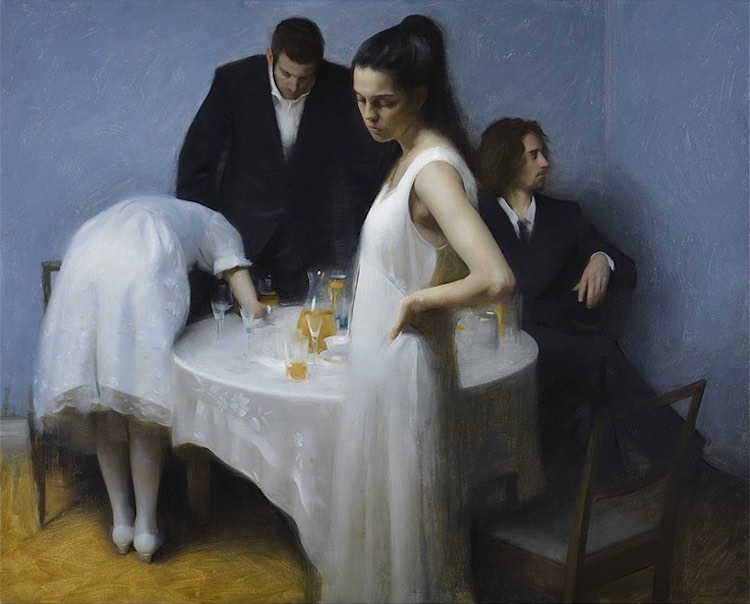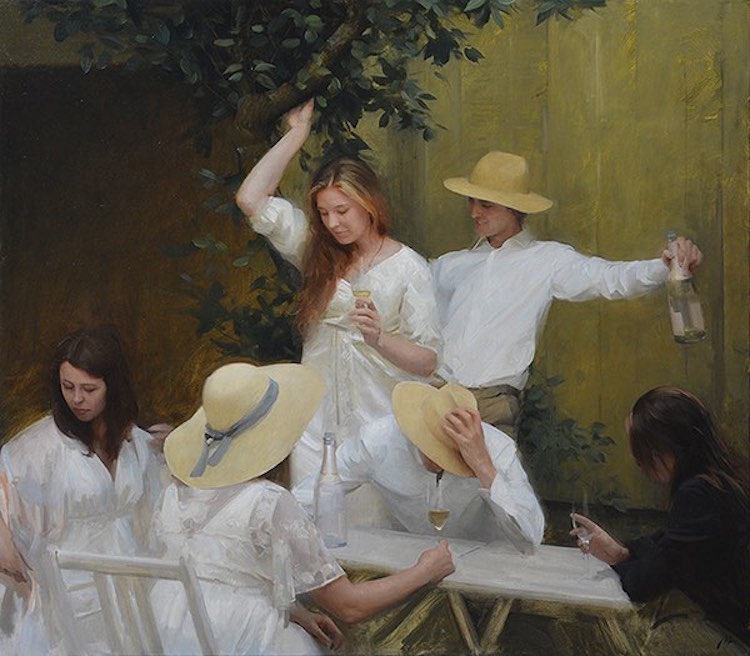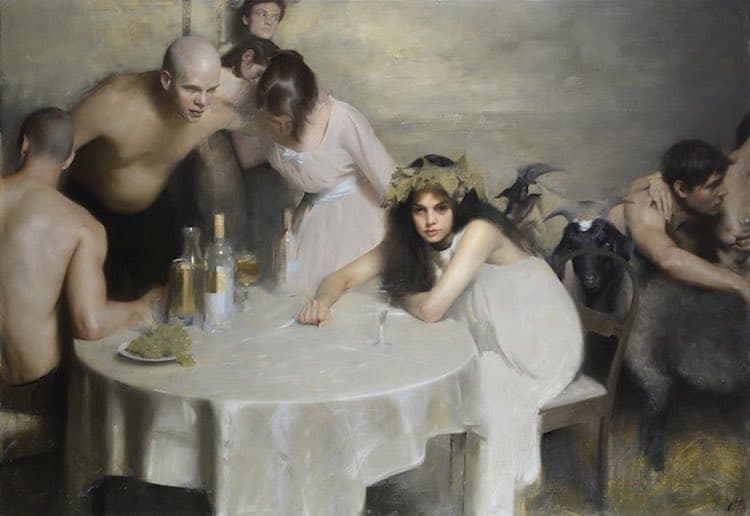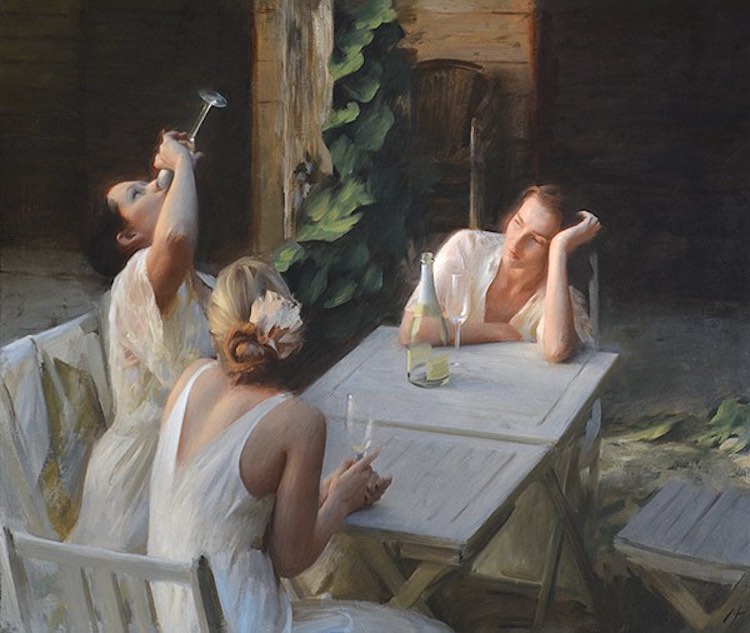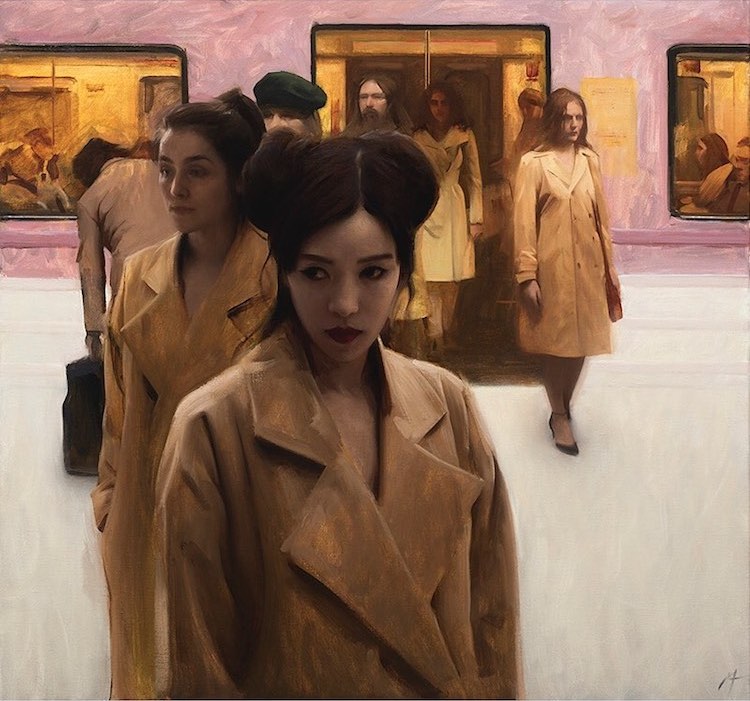 Nick Alm: Website | Facebook | Instagram
My Modern Met granted permission to feature photos by Nick Alm.
Related Articles:
Street Artist Transforms Gas Tank Into Incredible Illusion of a Sphynx Cat on the Prowl
How Henri Rousseau Became the Untrained Master of Surreal Jungle-Inspired Paintings