Street artist Peeta transforms ordinary buildings into three-dimensional abstract forms with his optical illusion art. Once the Italian creative is finished working his painted magic, the structures are suddenly transformed into twisted forms with cutouts that make them appear as giant sculptures rather than mundane dwellings. Peeta's latest piece showcasing his mind-bending imagery is on a building in Mannheim, Germany, painted for the 2019 Stadt.Wand.Kunst mural project.
Peeta was captivated by the Mannheim wall after he first set sight on it. "Because of its shapes and colors," he tells My Modern Met, "I immediately realized it had great possibilities of harmonious interaction with my overlapping anamorphic paintings."
Peeta decided to transform the surface but refrain from completely altering or distorting it. "In order to do that, a great role has been surely played by the use of the very same colors of the original building," he explains, "but also by the shapes I've chosen: rings can easily break rigid architectures and sharp edges without adding any visual weight to the structure, instead, they lighten it, creating a great balance in the relationship between solids and voids, a trompe l'oeil through simple elements."
Each of Peeta's optical illusion murals is designed with the location in mind, and he works collaboratively across disciplines to inform his art. "The socio-cultural and environmental study of the context," he says, "mingles with my technical studies on perspective and light and with the geometrical calculation over any involved surface." To do this, Peeta photographs the site he'll be working at and uses the source material to create sketches and later 3D renderings. "[The pieces] culminates on my artistic execution with brushes and varnishes on the wall itself."
Street artist Peeta created a three-dimensional mural on a wall in Mannheim, Germany, which was painted for the 2019 Stadt.Wand.Kunst mural project.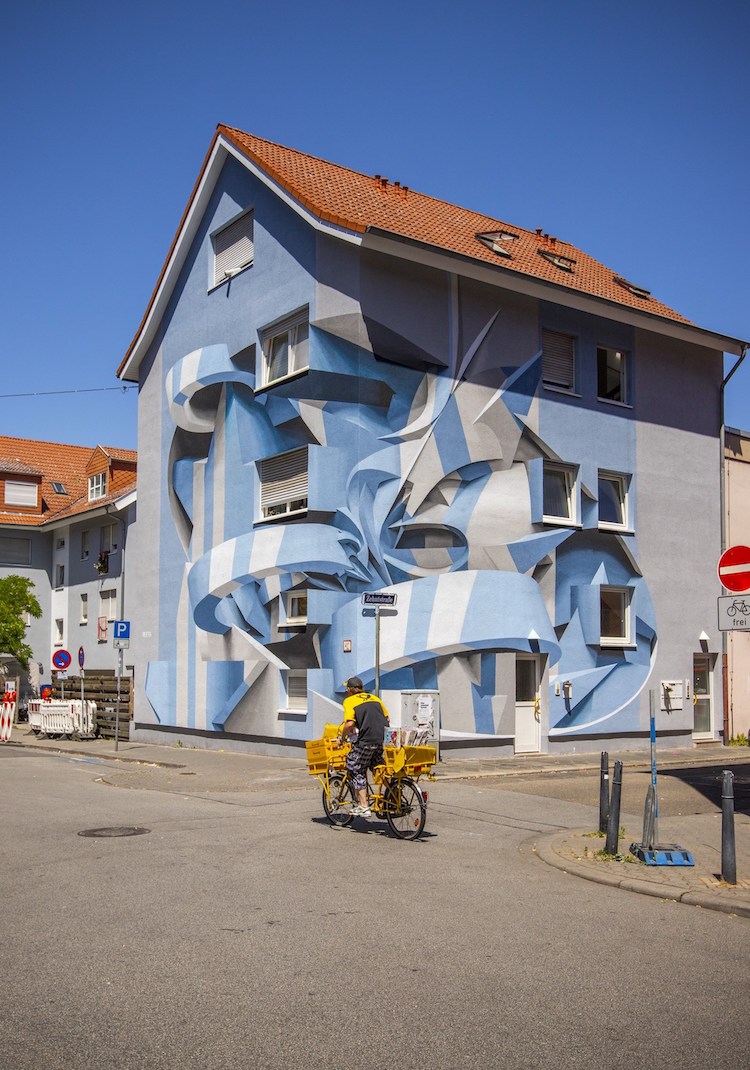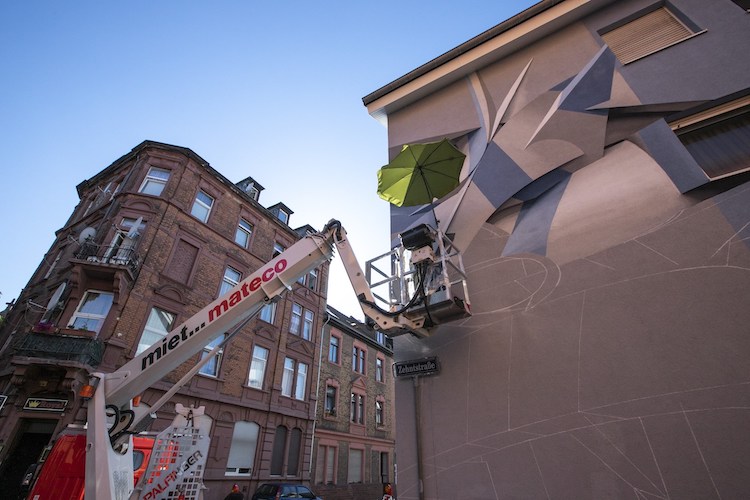 The twisted forms and cutouts are indicative of his other mind-bending optical illusion murals.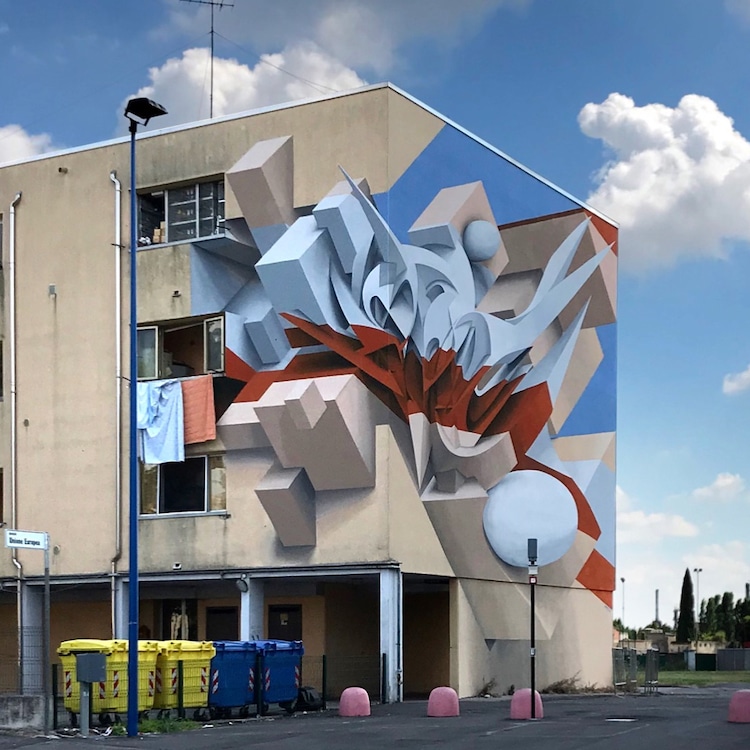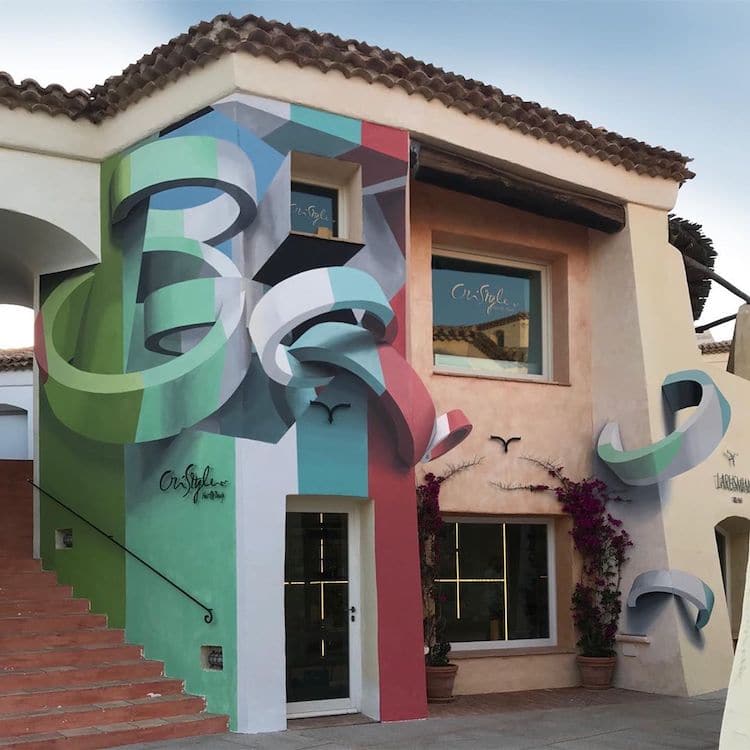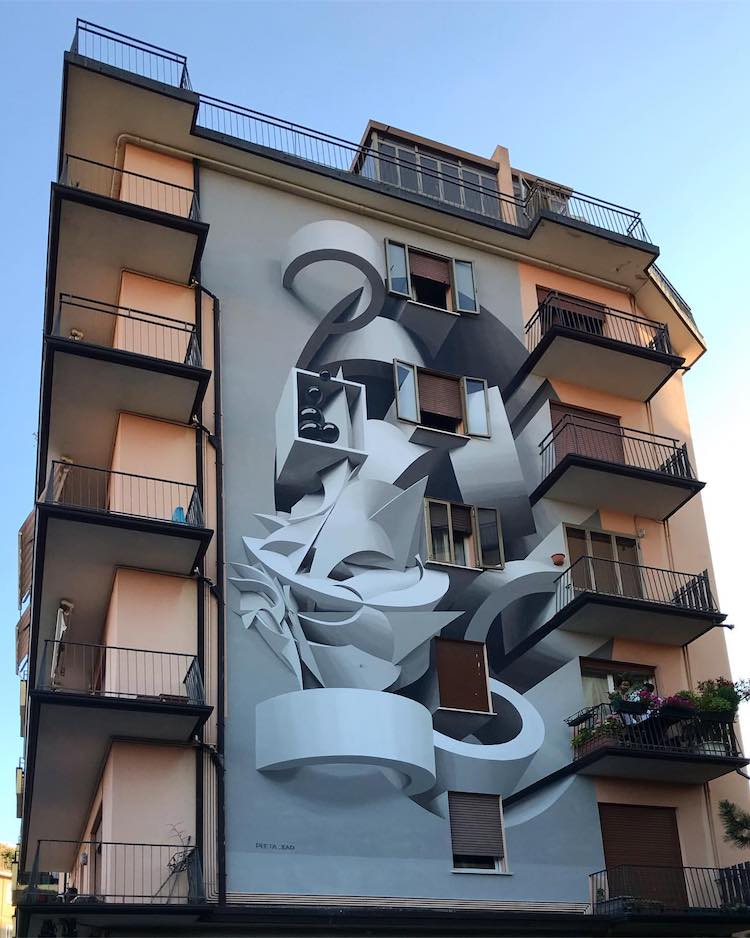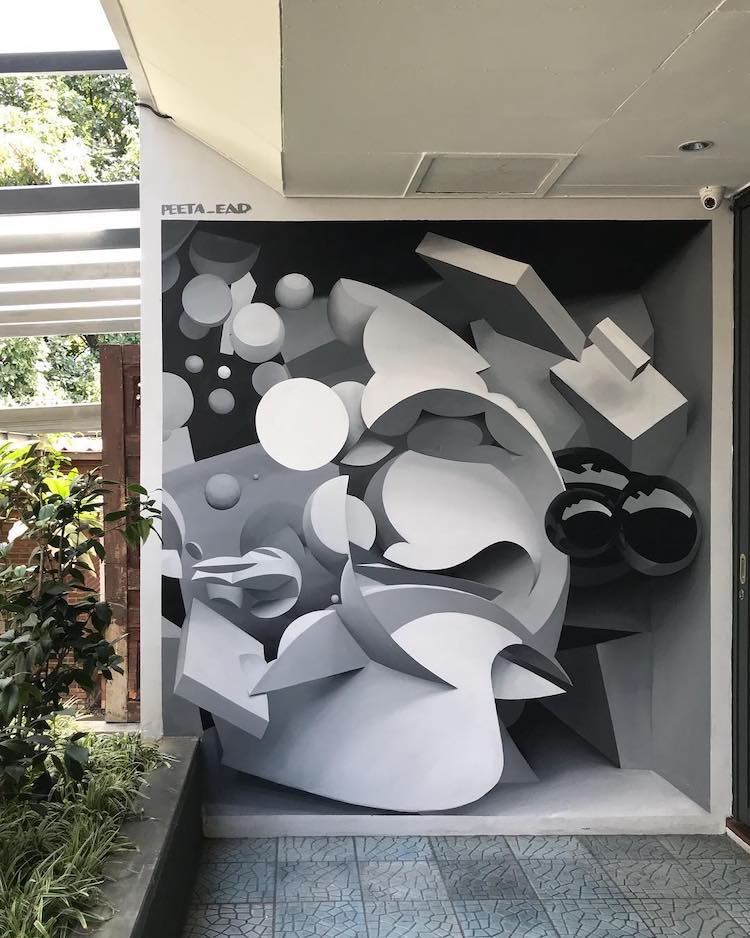 Peeta: Website | Instagram | Facebook
My Modern Met granted permission to feature photos by Peeta.
Related Articles:
Street Artist JR Turns the Louvre Pyramid into an Incredible Optical Illusion
3D Zebra Stripe Crosswalk in Iceland Slows Traffic with Stunning Optical Illusion
15+ Artists Whose Mind-Bending Optical Illusions Will Make You Look Twice
Artist Uses Optical Illusions to Create Mind-Bending Room Installations