South Korean tattoo artist Pokhy creates ethereal body art using only shades of blue ink. From delicate flowers to beautiful animals, the natural subject matter is transformed by the monochromatic color palette. As a result, these pieces look like figments from a dream.
Pokhy's designs are typically minimalist in style, including just one or a couple of subjects per tattoo. In this way, he allows the focus to be on the subtle details added to each piece. This can be the veins in a leaf or the fluttering tendrils of a jellyfish. Every aspect of his tattoos is artfully executed.
The distinct use of blue makes Pokhy's body art stand out from the many others out there. There is an otherworldly quality of the deep cerulean that makes all of these pieces look like they've emerged from a fantasy. Not only that, but the hue makes these tattoos look like they're floating above people's skin, like a magical work of art.
See more designs below and follow Pokhy on Instagram for news on open bookings.
South Korean tattoo artist Pokhy creates beautiful body art.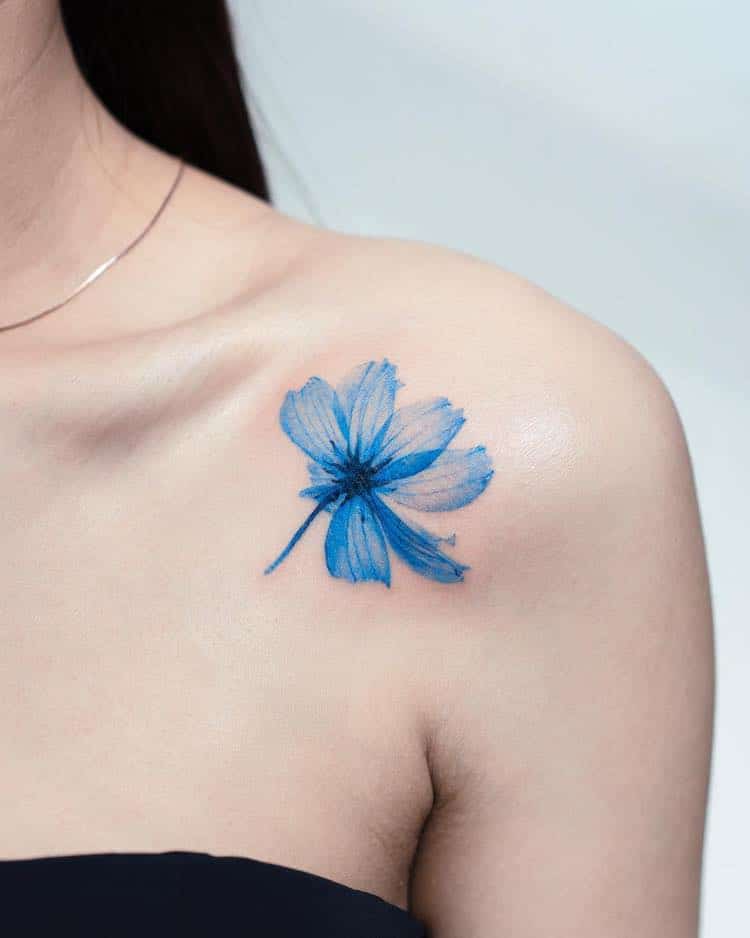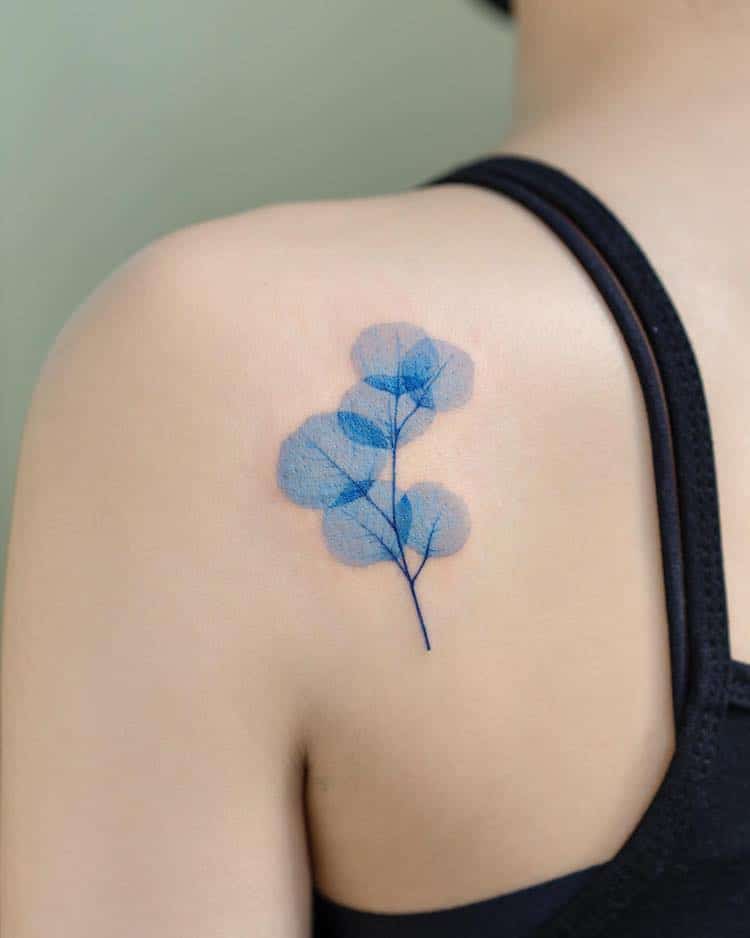 Each of his creations is colored with a distinct blue hue.
These minimalist designs delicately decorate people's skin.
Blue flowers, feathers, and animals are portrayed in these small, beautiful designs.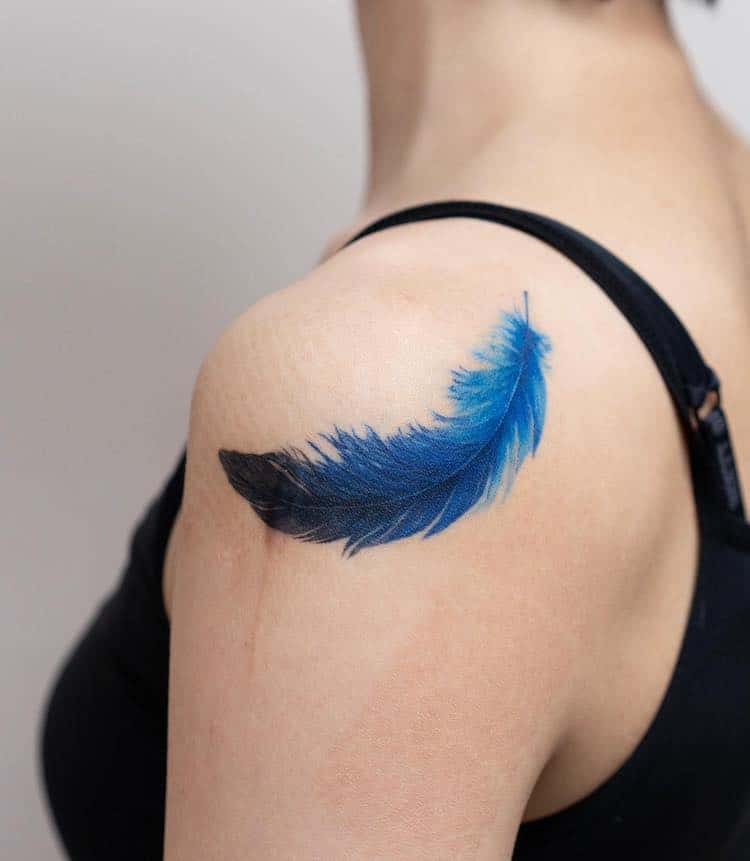 Pokhy: Instagram
My Modern Met granted permission to feature photos by Pokhy.
Related Articles:
Amazing UV Ink Tattoos Glow With Blue 'UVealism' With a Blacklight
Striking Black and White Tattoos Are Composed of Thousands of Tiny Dots