Get ready to bookmark this website. Remove.bg goes a long way in solving a problem that plagues anyone who isn't a Photoshop expert. Using AI technology, the website is able to remove the background of any image with people in it, leaving you with a clear, isolated figure. It's a quick solution for those of us who want to get creative with our photographs or simply delete the busy background that's ruining the picture.
Testing out the website for ourselves, we found that it works shockingly fast. In a matter of seconds, figures are isolated from the background, allowing you to insert them into any scene you'd like. The results were quite accurate, with perhaps just a few quick retouches needed around the hair on some photos. At the moment, the only shortcoming of the website is that, while you can upload files of any size, you can only download the results at 500 px.
Clearly, this is a bit of a limiting obstacle for designers and people working with high resolution images, but it's something that Remove.bg says it's working to remedy. By signing up to their mailing list, you can get notified when the limits increase. You may also wonder why Remove.bg only works on photos with people in them. For now, the AI is trained to detect people as the foreground and everything else as the background to erase. Again, they're hoping to expand the system to other types of photos, such as product images, in the future.
Remove.bg easily removed the background from our test images in just a few seconds.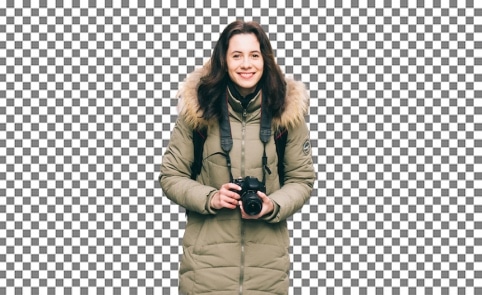 Remove.bg: Website
h/t: [Peta Pixel]
Related Articles

:

26 Useful Websites That Will Completely Change Your Life for the Better

The iPad Is Finally Getting a Full Version of Photoshop

Best Free and Affordable Online Photoshop Tutorials for Photographers