If you could be lazy with any Pokémon, Snorlax is the one you should choose. Known for sleeping in inconvenient locations, the roly-poly pocket monster has a giant belly that's perfect for relaxation and snoozing. Amina of Knot Again by Amina has created a real-life way for you to snuggle with Snorlax. She crocheted a six-foot-long Sleeping Monster that is an unconventional bean bag with the Pokemon's arms, feet, sleepy smile, and best of all, a super cuddly midsection.
Using blanket yarn and stuffing of shredded foam, Amina has produced a product that's the spitting image of Snorlax. Achieving this likeness and size was a big undertaking. "It took a few months, not including the time to plan," she shares with My Modern Met. But this massive endeavor was a great way for her to test her creative limits—something important to the creative crafter. "I'm always trying to push past my last efforts," Amina admits. "It's great that I can do that while bringing joy to myself and others." Snorlax won't be the last of her oversized amigurumi, either. "I'm actually hoping to make a giant Totoro next!"
Amina's Sleeping Monster is now for sale in her Etsy shop. It's made to order and ships unstuffed, but instructions for stuffing and sewing will be included with your purchase.
Knot Again by Amina has created a Snorlax-inspired bean bag that invites you to sleep on its cuddly belly.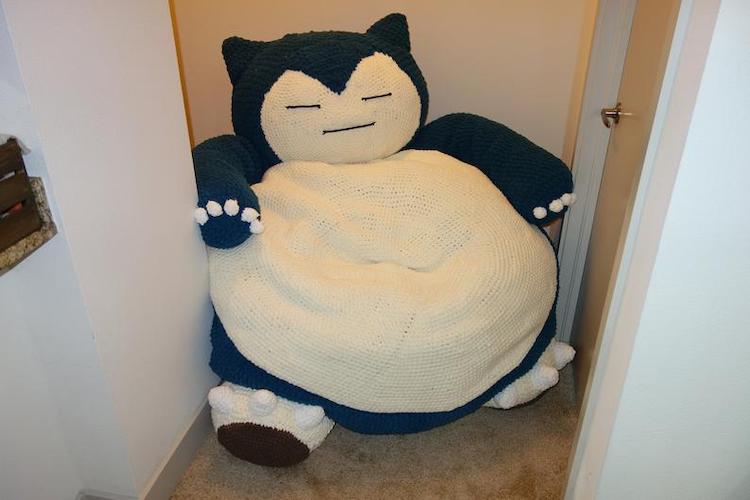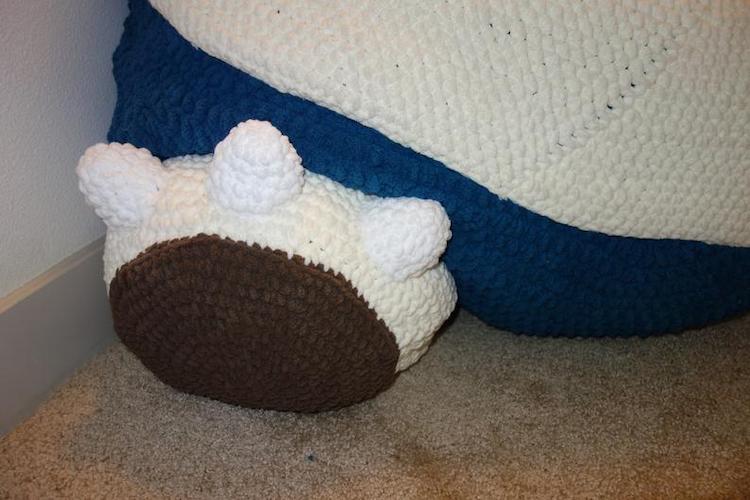 Knot Again by Amina: Etsy
My Modern Met granted permission to feature photos by Knot Again by Amina.
Related Articles:
You Can Now Find Pokémon on Manhole Covers All Across Japan
Grow a Bulbasaur on Your Desk with 3D Printed Pokemon Planters
What is Kawaii? Discover What Led to Japan's Culture of Cuteness