Everyone knows that breakfast is the most important meal of the day—no one more so than Japanese food artist Eiko Mori, who uses toast as her canvas.
Mori began making toast art just earlier this year, and has since fallen in love with the process. Using a toothpick, a spoon, and a miniature piping bag made from parchment paper as her tools, she creates charming patterned motifs on shoku-pan, a Japanese-style milk bread. Her patterned designs include fruit, sushi, and even tennis rackets made from Japanese ingredients such as black sesame and mango paste. The vibrant elements pop against a spread of homemade sour cream.
Each design can be time consuming and fiddly; some were made by placing individual sesame seeds one at a time with a pair of tweezers. It's definitely worth it though, as Mori's work has since become an internet sensation. On Instagram, her 17,000+ followers are treated to a feast of adorable creations.
Japanese food stylist Eiko Mori, creates toast art that looks too cute to eat.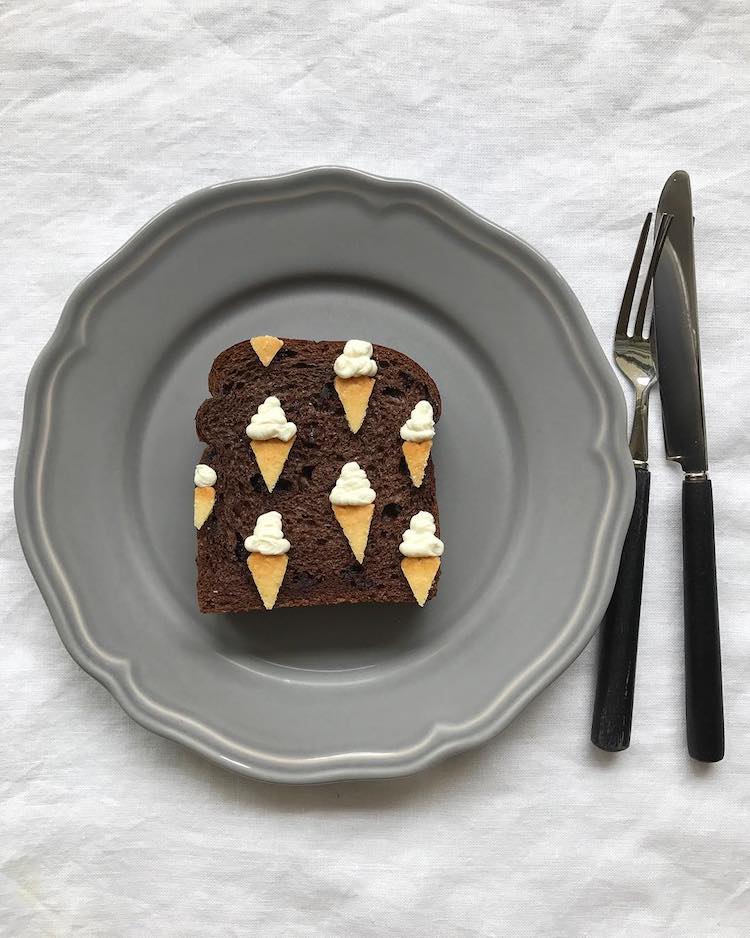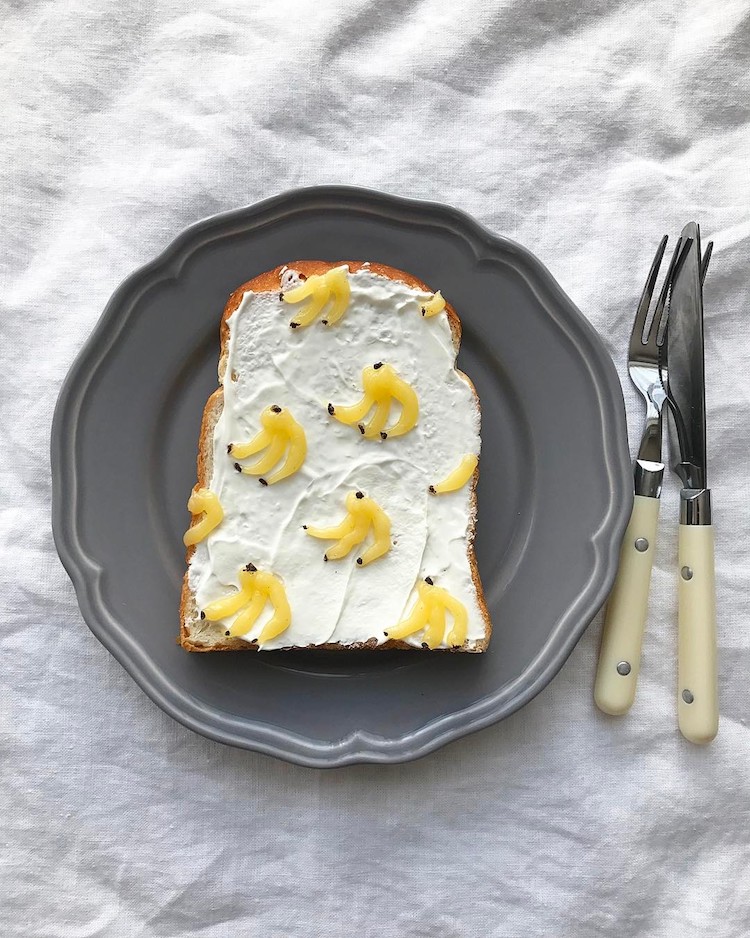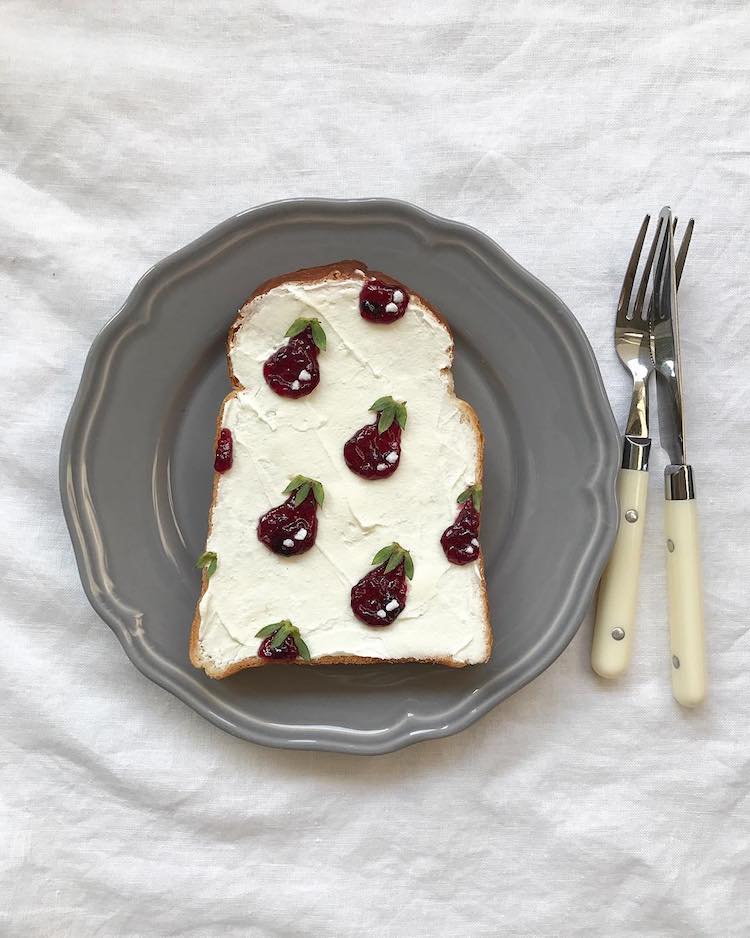 The toast is decorated with miniature motifs made from colorful Japanese ingredients.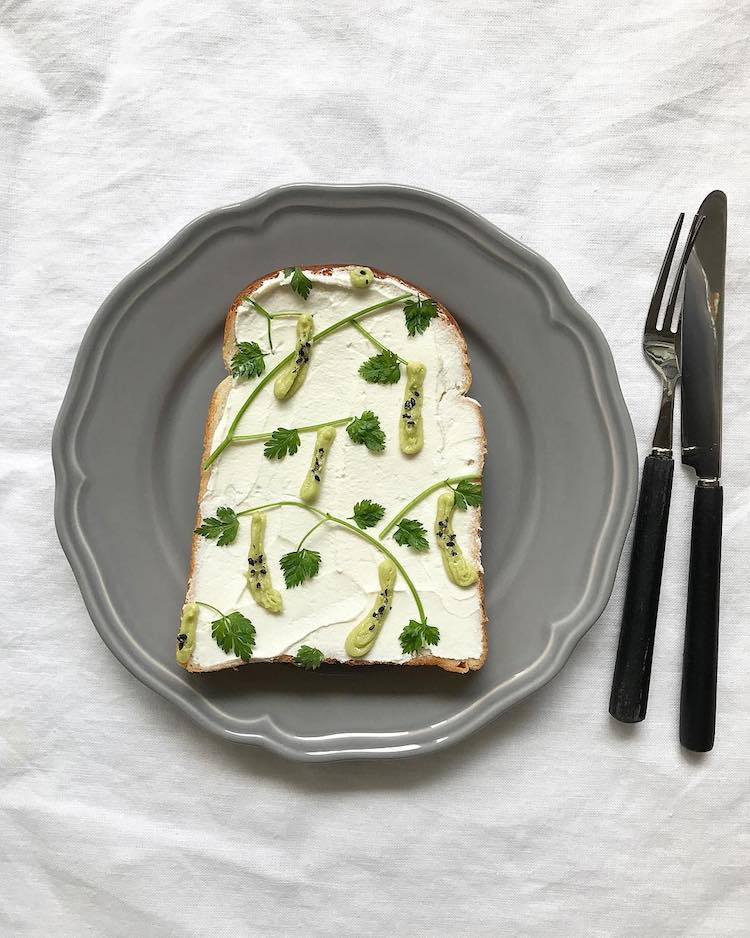 Mori's delicious themes include Japanese cuisine…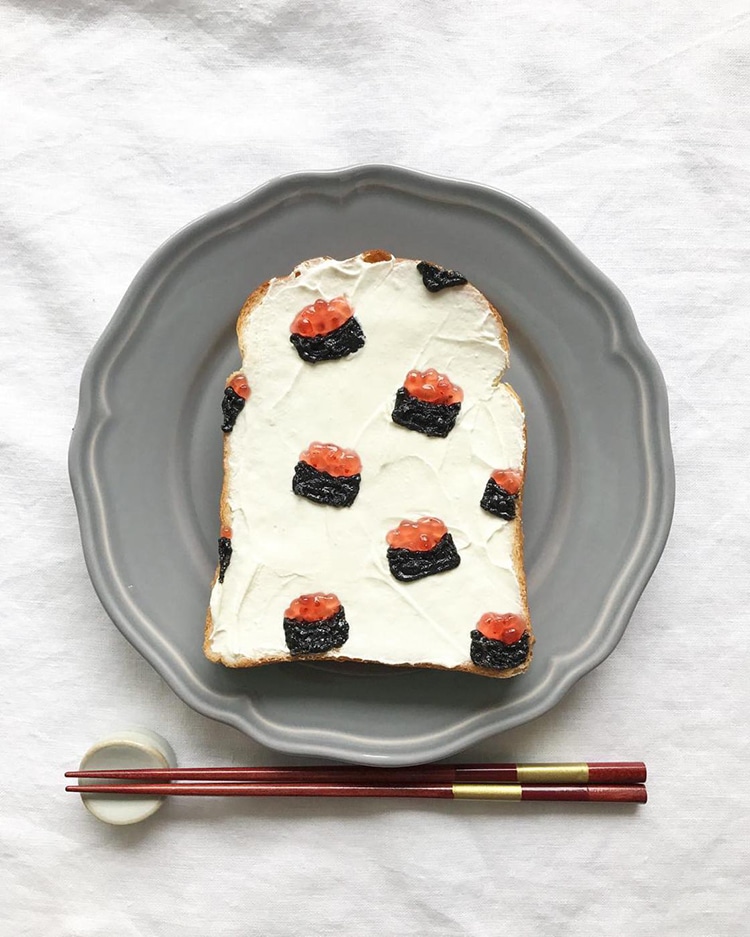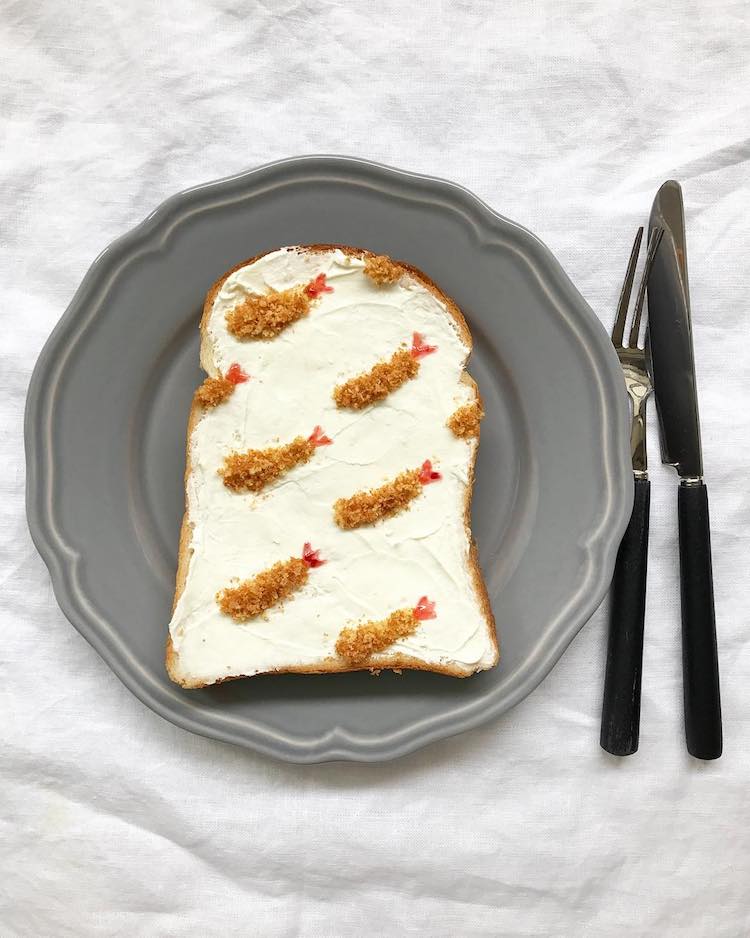 Fast food favorites…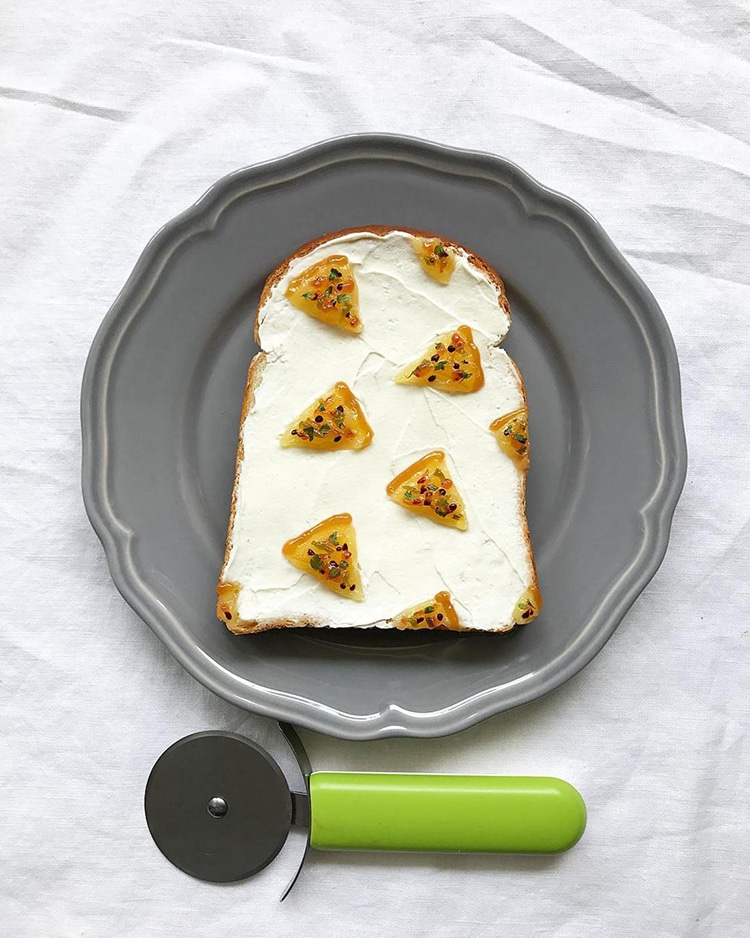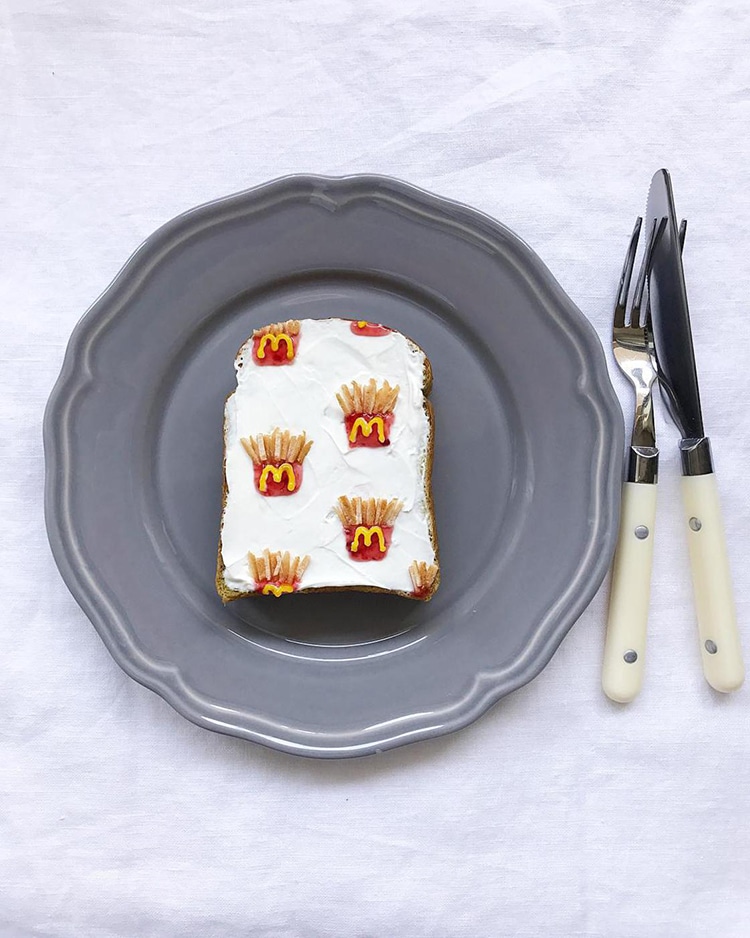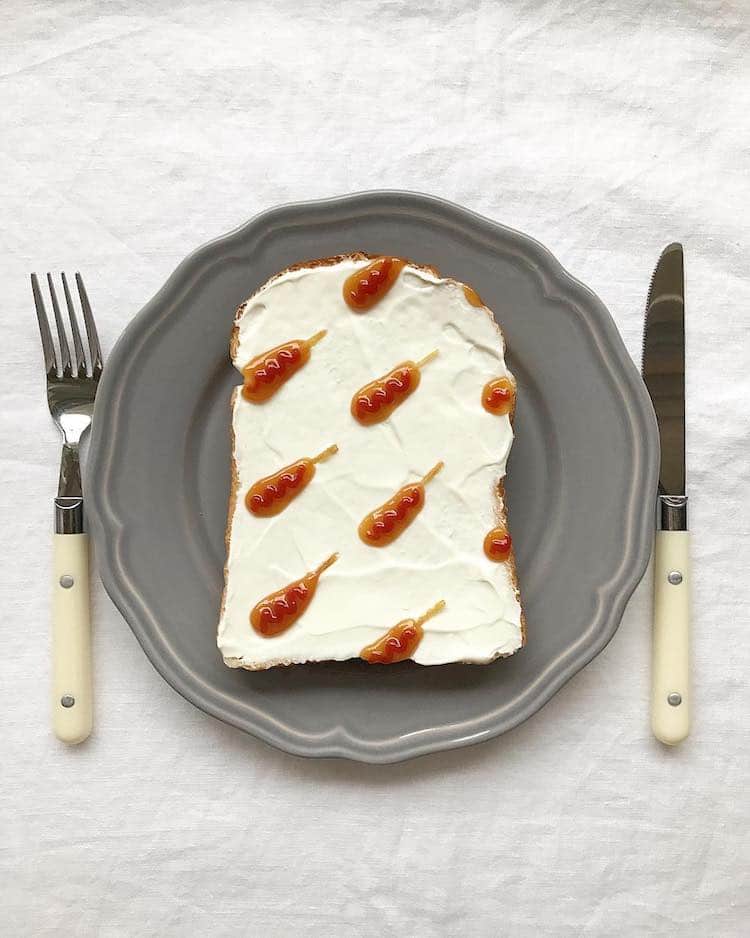 …And even sports.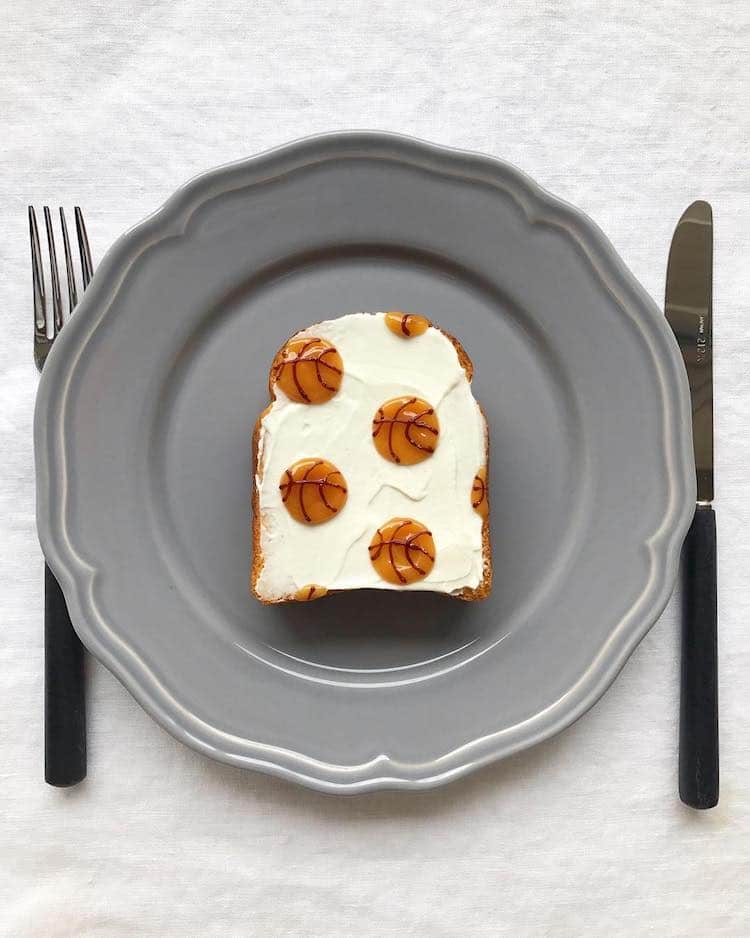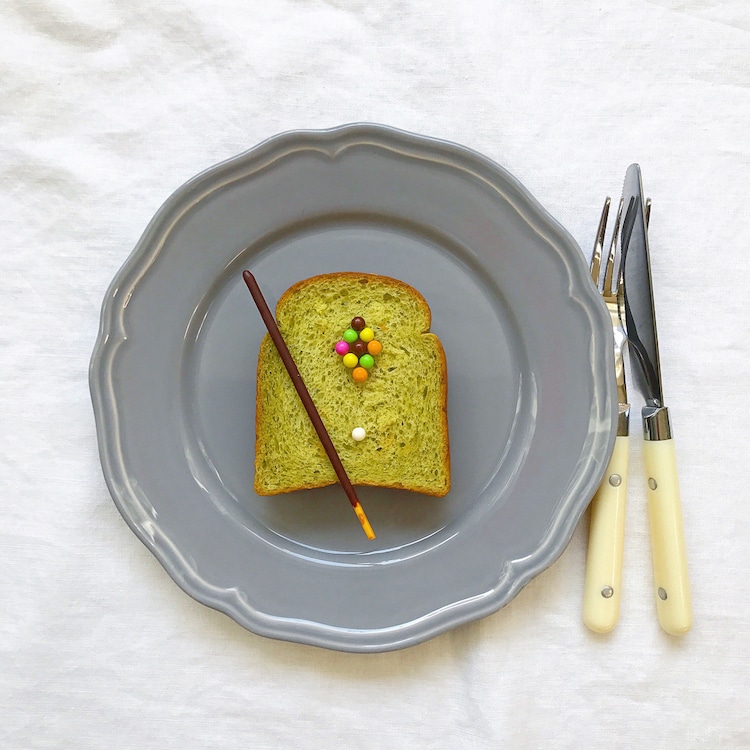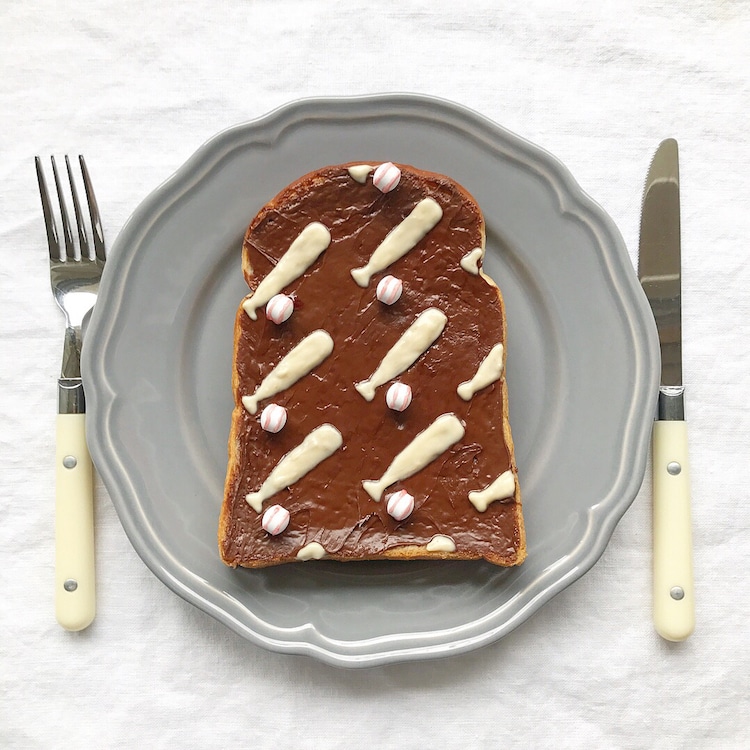 Eiko Mori: Instagram
h/t: [this isn't happiness]
All images via Eiko Mori.
Related Articles:
Food Artist Makes Adorably Edible Portraits of Pop Culture Icons
Food Artist Creates Charming Characters That Look Too Adorable to Eat
Creative Food Art That Will Surely Brighten Your Day
Foodie Concocts Coconut Milk Bowls That Are Vibrant Works of Edible Art