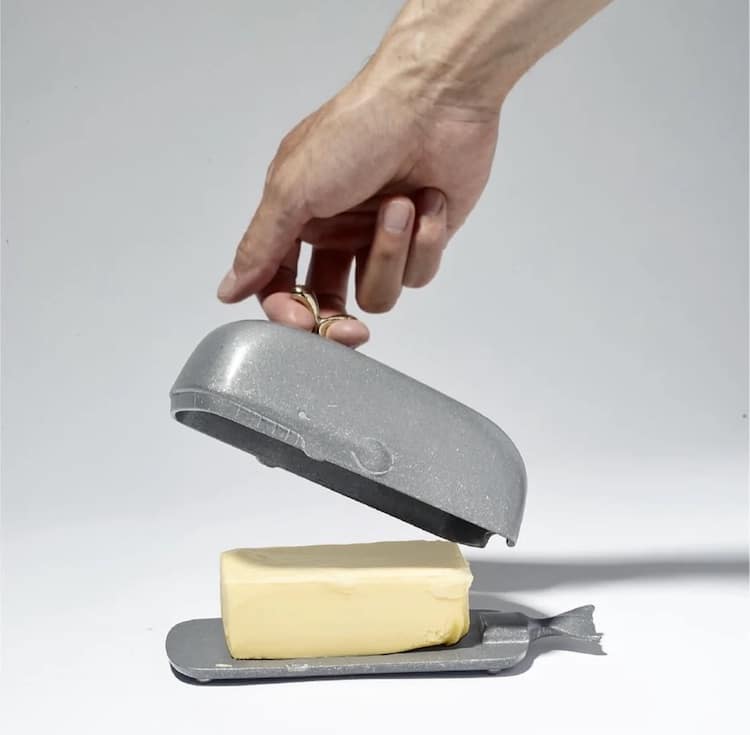 Trying to spread cold, refrigerated butter can be a challenge. That's why many opt to keep their butter stored in a dish, so it's always ready for spreading. Rather than settling for just any design however, Japanese artist Akira Yoshimura made a butter dish that is full of whimsy. Modeled after a whale, this serveware is as cute as it is functional.
Each Whale Butter Dish is produced in Takaoka—a Japanese city that is known for its metalwork—in collaboration with manufacturer Sanomasa. These accessories are made from sand-cast aluminum with a small brass detail at the water spouting from the whale's blowhole, which serves as the handle for the lid.
An average stick of butter fits perfectly on the bottom tray. When the two aluminum pieces of the dish are slotted together, protecting the butter, it looks as though a whale swallowed the fatty food whole. Not only is this amusing to look at, but the design and material also ensures that the butter remains at the perfect temperature. Meaning, that you can keep the dish out on the table all day long for convenience.
You can purchase this creative butter dish for $190 via Spoon & Tamago.
The Whale Butter Dish is the perfect addition to any kitchen.
It is made of sand-cast aluminum and produced in Takaoka, Japan—a city famous for its metalwork.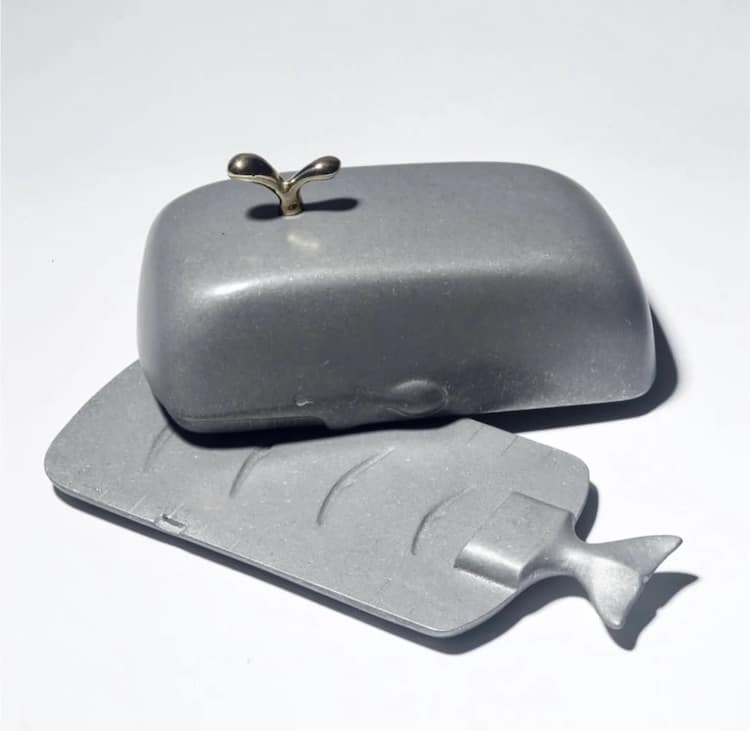 The butter dish keeps butter at the perfect temperature all day long.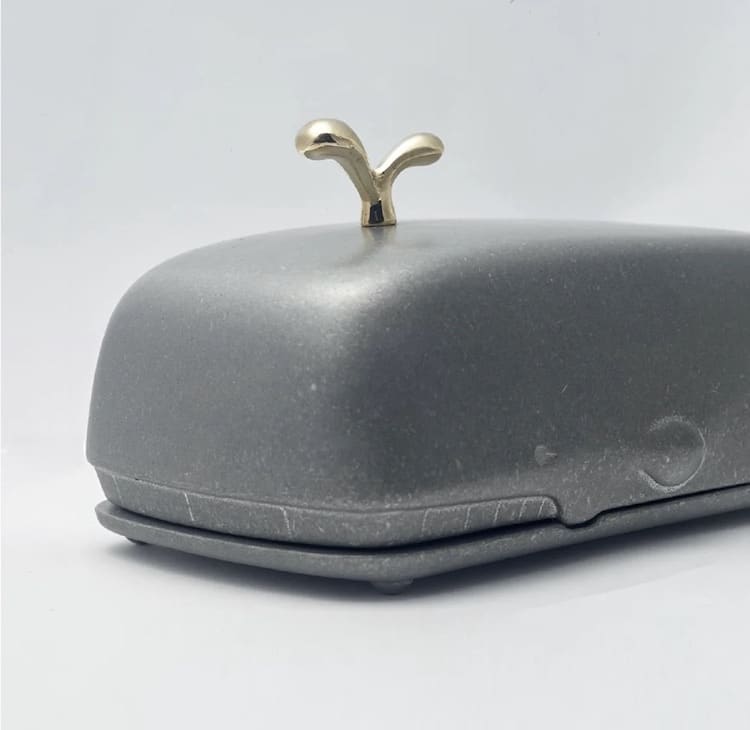 Spoon & Tamago Store: Website
Akira Yoshimura: Website
h/t: [Spoon & Tamago]
All images via Spoon & Tamago.
Related Articles:
Vegetable Silverware Designs That Look Real Enough to Eat
28 Creative 'Star Wars' Kitchen Gadgets That Are Fun and Functional
World's First Smart Cutting Board Features Five Tools in One Streamlined Kitchen Gadget