If you're in need of some creative inspiration, look no further than the pages of a good book. The practice helps to foster self-reflection and can even encourage you to think differently when it comes to the challenges faced in your work. There's no shortage of helpful photography, design, and art books—which, let's be honest, can be overwhelming—so we've selected some of our favorite titles for you!
Creativity can manifest in many ways, and often in unexpected places; several books we selected for June highlight this fact. In Seeing Science: How Photography Reveals the Universe, author Marvin Heiferman showcases the important place that photography has had in our understanding of the sciences. Scrawl: An A to Z of Famous Doodles is another title that celebrates the passing sketches and scribbles from some of the biggest names in history—proving that you should never disregard the humble doodle.
Scroll down for our suggestions. And if you have a Kindle device, you're in luck—many of these publications are available through the e-reader, too. Through Kindle Unlimited, you have unlimited access to over a million ebooks that can be read on any device.
Reinvigorate your artistic spirit with our picks of the best creative books for June 2019.
Seeing Science: How Photography Reveals the Universe by Marvin Heiferman
Photography has played a powerful role in visualizing the sciences and building our knowledge of the world and beyond. This book highlights how scientists use photography as both a way to gather information and to promote scientific advances and share them with the public.
Houses: Extraordinary Living by Phaidon
Home design offers architects the opportunity to experiment with new building approaches and material usage—resulting in a complete reimagination of the place we return to every day. (Look to Frank Lloyd Wright as proof of this.) In Houses: Extraordinary Living, the Phaidon editors curated a selection of 400 abodes that showcases a range of styles; you'll enjoy seeing how designers have interpreted the concept of a home.
Paint Yourself Positive by Jean Haines
Have you always wanted to paint but are apprehensive about trying? Through artist and author Jean Haines' Paint Yourself Positive, she'll demonstrate how to overcome challenges and "find a new outlook with each stroke of watercolor paint."
View this post on Instagram
New Plant Parent: Develop Your Green Thumb and Care for Your House-Plant Family by Darryl Cheng
If you're a new plant parent, Darryl Cheng is here to help you nurture your new potted friends. His book teaches you how to understand a plant's needs and give it the right balance of light, water, and nutrients to ensure that it thrives.
View this post on Instagram
Legendary Artists and the Clothes They Wore by Terry Newman
An artist's wardrobe often reflects the "creative and spiritual essence" of their work. In Legendary Artists and the Clothes They Wore, author Terry Newman shares 40 profiles of artists whose legacy includes their style (be it hairstyle, clothing, or accessories) and examines the relationship between their work and sartorial choices.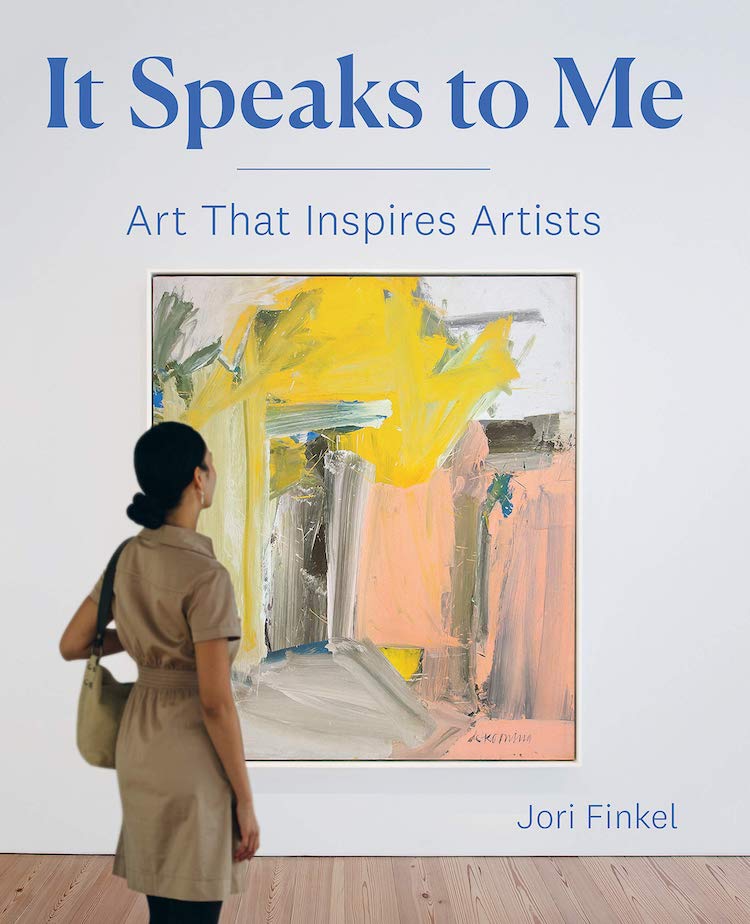 It Speaks to Me: Art That Inspires Artists by Jori Finkel
In a series of "lively and intimate conversations," 50 artists speak with author Jori Finkel about the pieces they can't stop thinking about. The book presents a wide range of artists and their inspiration, like David Hockney speaking about Edgar Degas, Nick Cave on Jasper Johns, and Shirin Neshat talking about Alice Neel.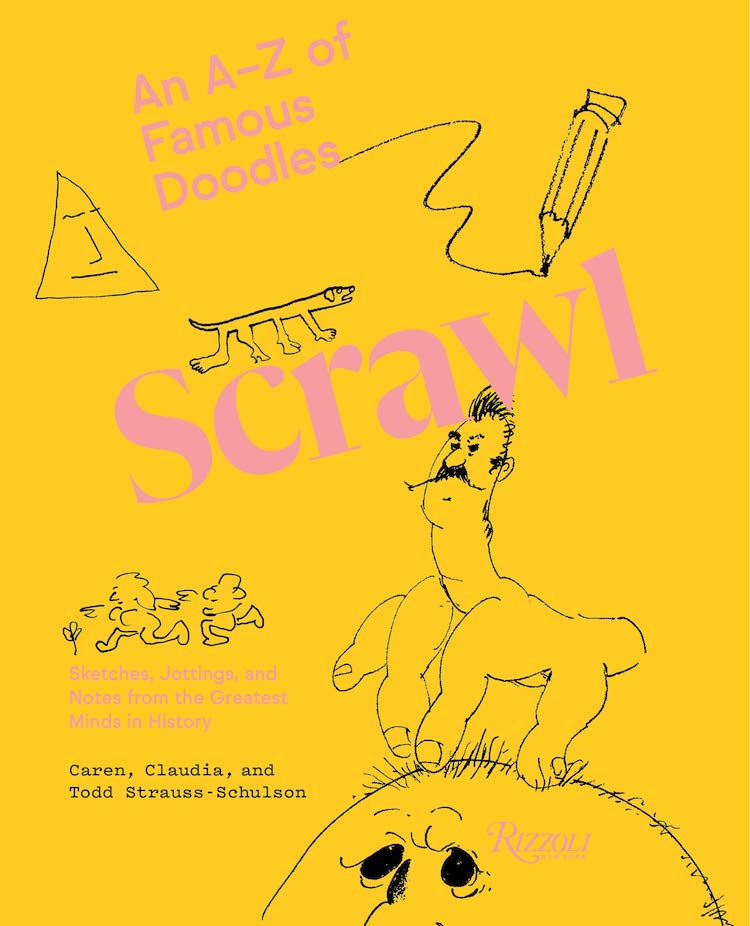 Scrawl: An A to Z of Famous Doodles by Caren Strauss-Schulson, Todd Strauss-Schulson, and Claudia Strauss-Schulson
If you were ever dissuaded from doodling, this book is for you. Scrawl features a collection of sketches, drawings, and scribbles from some of the biggest names in history—think a sketch of the Red Cross logo by its founder, Clara Barton, and a self-portrait by Charlie Chaplin. It highlights how doodling is universal and connects us throughout time.
View this post on Instagram
Painting Masterclass: Creative Techniques of 100 Great Artists by Susie Hodge
Since the advent of painting, the practice has been reinvented in so many ways, and it continues to excite artists today. Painting Masterclass examines 100 of the world's most fascinating artists and their paintings. Specifically, it looks at technique—examining how the pigment was applied and elements like movement were conveyed.
View this post on Instagram
Truth & Daring: A Journal for the Thoughtful & Bold by Sarah O'Leary Burningham
If you've ever played the game Truth or Dare, you already have an idea of how this journal was imagined. But don't worry, you won't have to perform any embarrassing dares; this book is a nourishing one. It offers self-reflection prompts and actions to challenge readers to "dig deep and try new things."
View this post on Instagram

Delicious Metropolis: The Desserts and Urban Scenes of Wayne Thiebaud by Wayne Thiebaud
Artist Wayne Thiebaud is known for two different bodies of work: desserts and cityscapes. But put together in Delicious Metropolis, they offer a fascinating comparison of just how similarly he treats the two disparate subjects.
Related Articles:
10 Drawing Books That'll Teach You Everything You Need to Know About Sketching
20 Books Every Artist Needs on Their Bookshelf
8 Essential Art History Books for Beginners