When Donnachaidha Ó Chionnaigh learned that his nieces and nephews wanted cash for Christmas, he wasn't surprised. Despite the straightforward request, he still want to do something more than just handing them some folded bills. "Cash as a gift, while practical, always feels impersonal," he tweeted, "so I made special packaging." Chionnaigh's creative solution reimagined the cash as if it were a doll or figurine, and he housed the money in vintage-inspired blister packs. Each package had its own comic book-style lettering (that said "cash," "money," or "fifty") as well as dynamic explosion graphics that you'd expect to see with an action figure.
The designer shared his cash gift wrapping idea in a now-viral tweet and people naturally wanted to know how he pulled it off. In a series of follow-up tweets, Chionnaigh explained his step-by-step process. He started by basing all of his designs on existing toy packaging and recreating them in Photoshop. After printing his handiwork on cardstock or paper (that was then glued to paperboard), he cut them out. "Cut rounded corners as you see fit—real ones don't have sharp corners," he advised. "Because children."
The thing that makes Chionnaigh's designs look all the more impressive is that he included the plastic "bubble" on the packaging. This required some trial and error. "Originally I wanted to use plastic from used blister packs," he explains, "but bits of the printed paper stuck to the glue on them no matter how carefully I removed them, and I didn't want to ruin the plastic trying to chemically remove the ugly bits." He ended up finding plastic boxes that had built-in tabs, which he then disassembled to put in the cash. To complete the project, he glued the plastic to the packaging.
Scroll down to see some of this clever uncle's "limited edition" gifts. And if you want to learn more about Chionnaigh's custom gift wrap, you can see the full thread on Twitter.
Designer Donnachaidha Ó Chionnaigh learned that his nieces and nephews only wanted cash for Christmas, but he still wanted to present them with a special gift.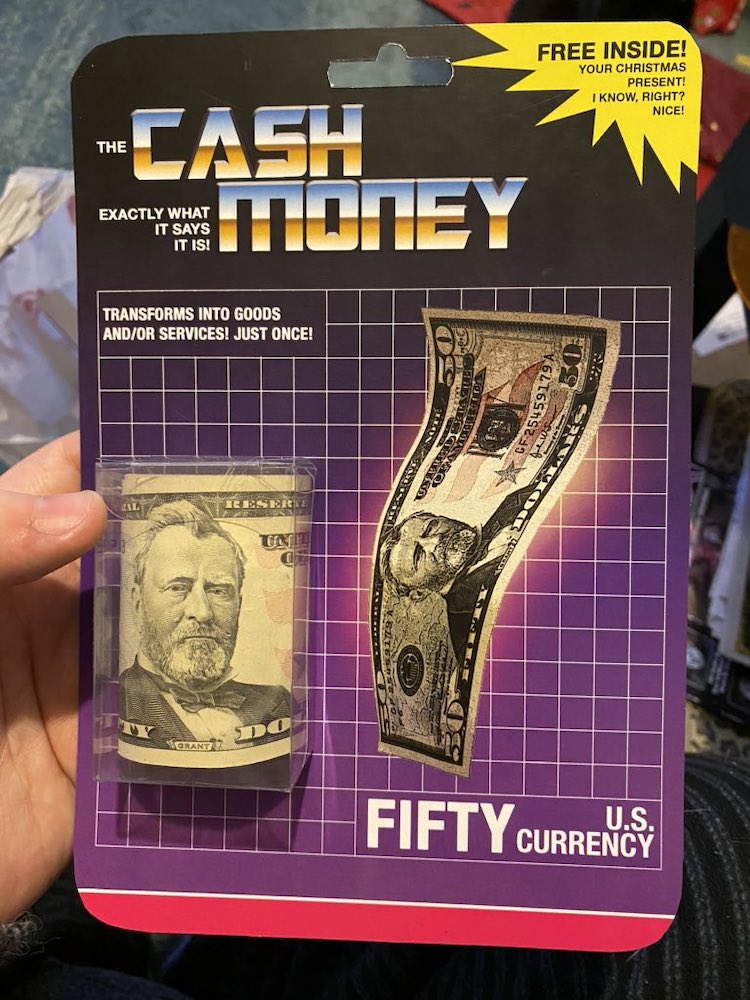 Inspired by vintage toy packaging, he created a series of clever cash gift wrapping.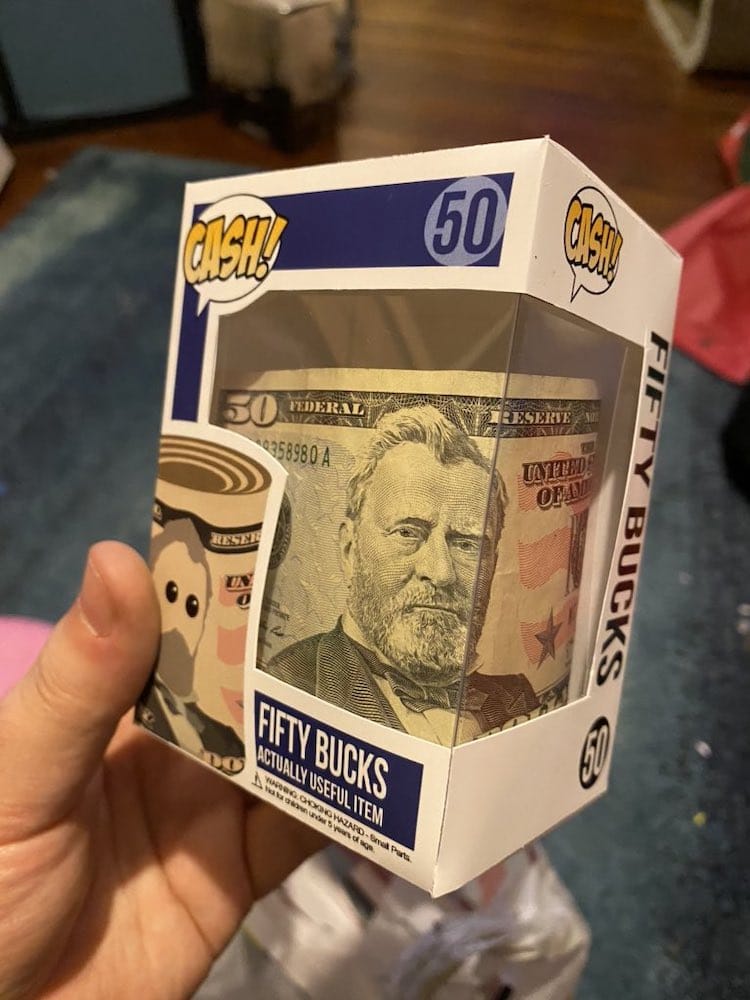 Want to make this for yourself? Chionnaigh explained his step-by-step process in a series of tweets.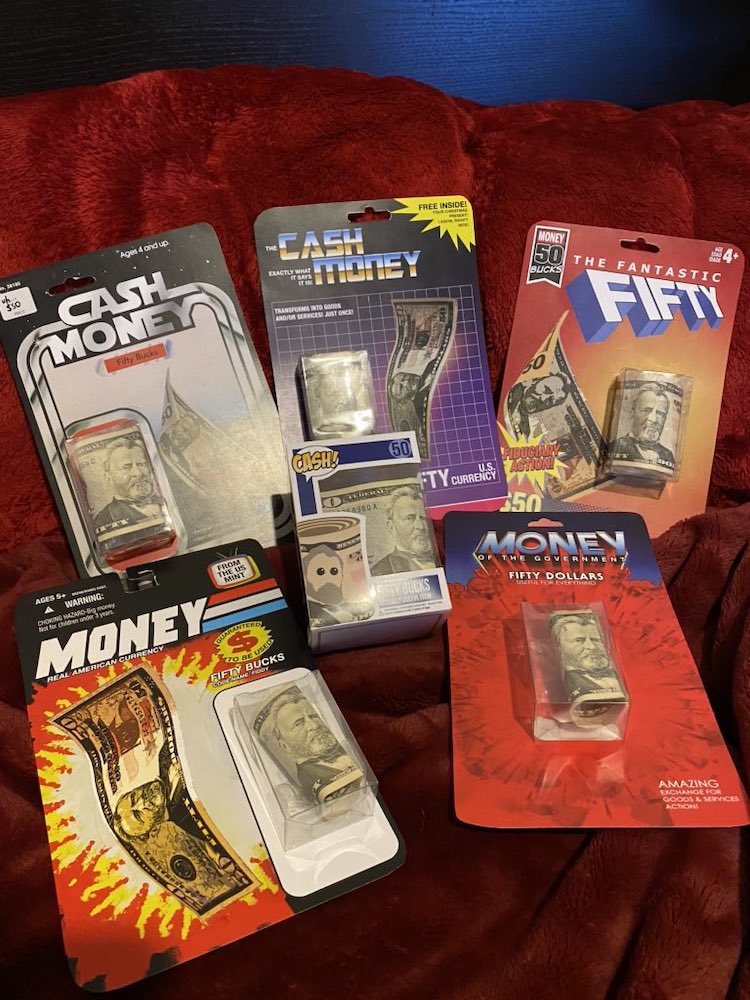 Donnachaidha Ó Chionnaigh: Twitter | Redbubble
h/t: [Laughing Squid]
All images via Donnachaidha Ó Chionnaigh.
Related Articles:
'The Guardian' Swaps Out Plastic for Compostable Wrapping to Reduce Harmful Waste
15 Gift-Wrapping Ideas to Make Your Presents Stand Out From the Rest
People Are Wrapping Gifts with Fabric for the Holidays Instead of Paper