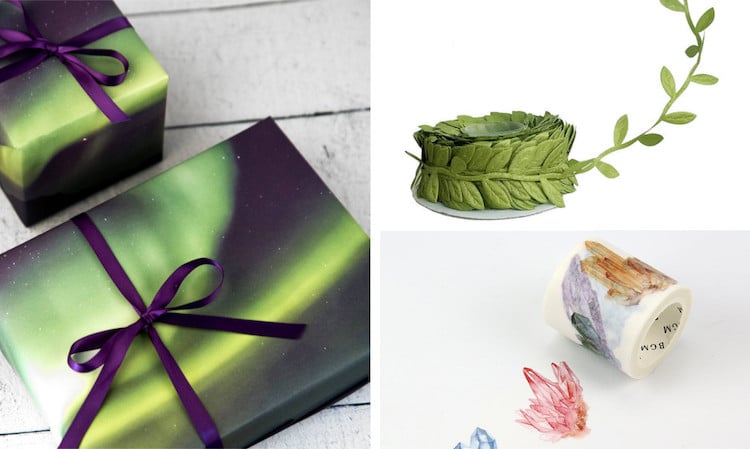 When it comes to presents, we all know it's what's inside that counts. But that doesn't mean that you can't have fun with what's on the outside! Rather than covering your gifts with plain paper or stuffing them into simple gift bags, why not get creative with your wrapping?
Here, we've put together some ideas to make gift-giving even more fun. From out-of-this-world wrapping paper to unique ribbons and tape, we've got all your present-decorating concerns covered. All you need to do is pick out the perfect present, and your next occasion is sure to be a special one.
Want your presents to make a statement before they're even opened? Check out these creative gift wrapping ideas!
Eye-catching Wrapping Paper
Whimsical Ribbons
Unique Tape

WashiWednesday | $5.18
Related Articles:
20+ Personalized Gifts That Can Make Any Occasion Special
15 Golden Gifts for Sparkling Special Occasions
15 Baking Gifts to Sweeten Up the Holiday Season