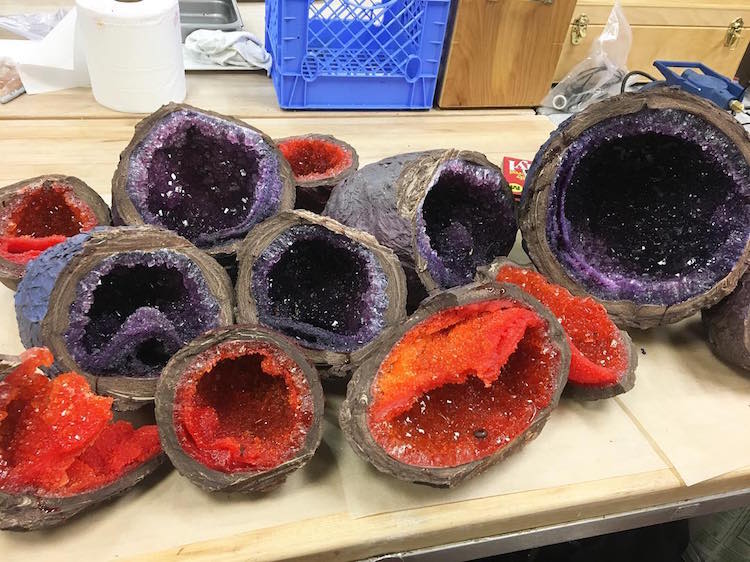 Culinary Institute of America students Alex Yeatts and Abby Lee Wilcox have taken Instagram by storm with their incredibly innovative chocolate geodes. The giant treats combine the excitement of opening an Easter egg with the nostalgia of munching on rock candy.
Six months in the making, these chocolate covered, rock sugar filled candies look like amethysts when cracked opened. It's not clear just how the duo created the geology-inspired desserts, but we're all waiting to hear just how much sugar was involved.
Their final project couldn't have come at a better time. Geodes are definitely trending, with everything from cakes to hair color to hotel design taking inspiration from these geological wonders.
The chocolate geode project began in mid-2016.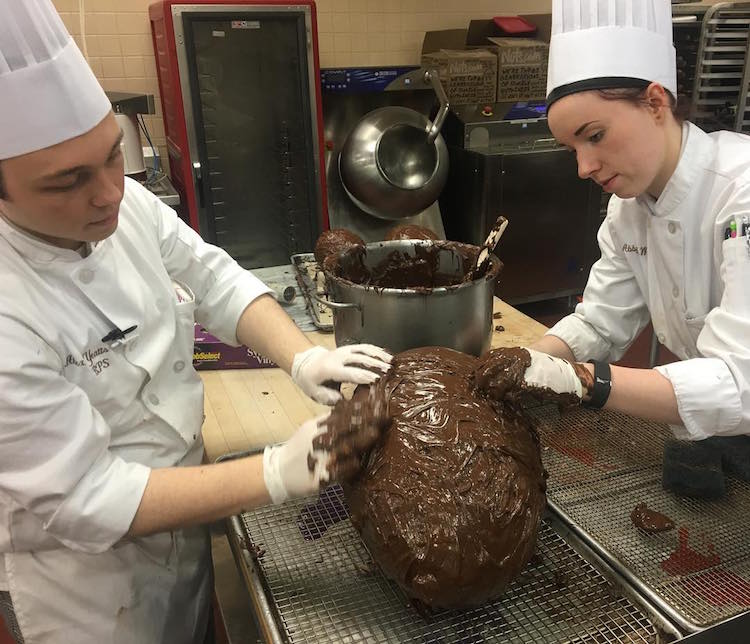 This video shows Yeatts and Wilcox cracking open a geode after 6 months of working on this chocolate candy.
Leave your calorie counting behind and take in the beauty of these chocolate and rock sugar masterpieces.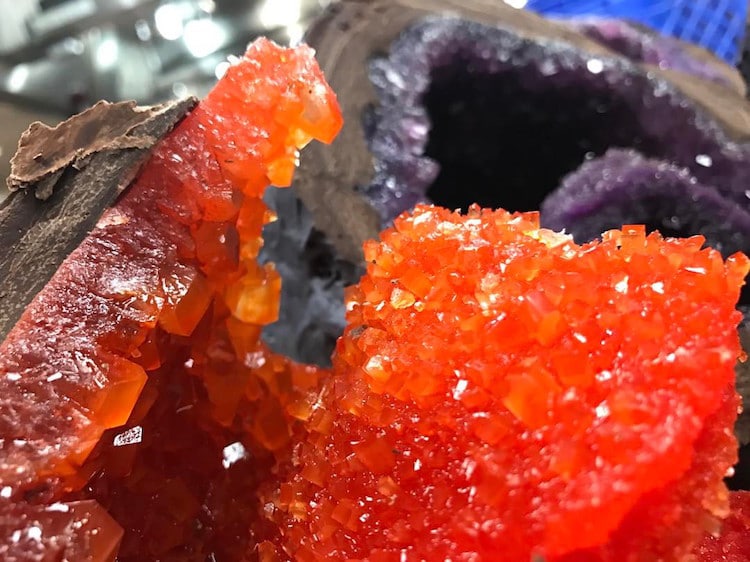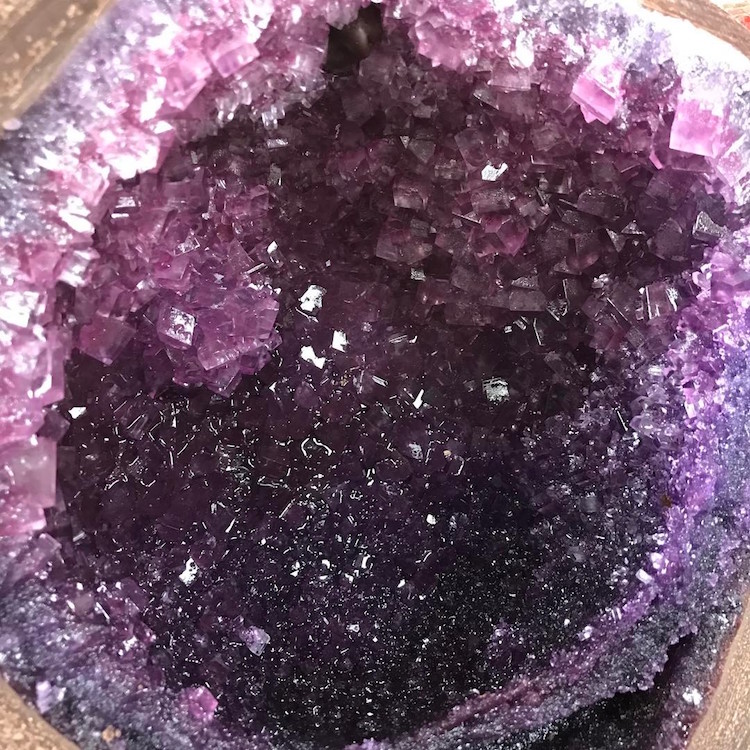 Alex Yeatts: Instagram
Abby Lee Wilcox: Instagram
h/t: [Colossal, Neatorama]
All images via Alex Yeatts and Abby Lee Wilcox.