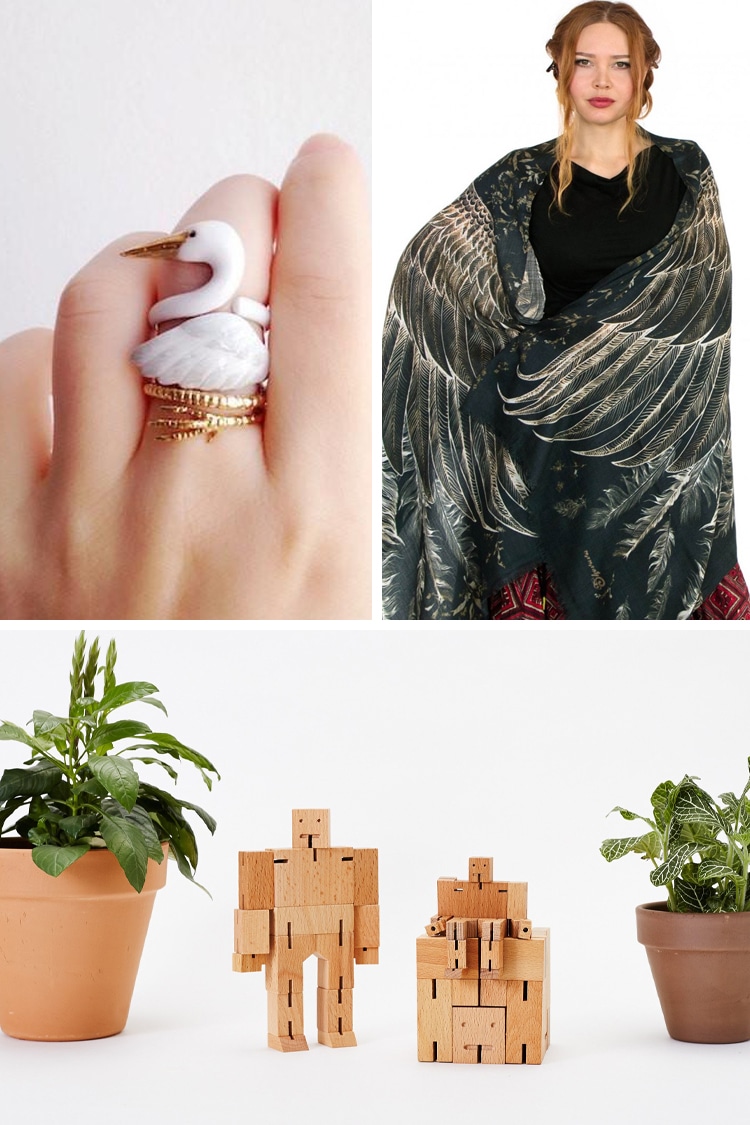 We know that gift-giving isn't a competition, but many of us want to be the cool friend that wins when it comes to picking presents. You want to select something that's out of the box—a quirky item that you wouldn't find in just any retailer. We've got you covered with My Modern Met Store and our curated collection of cool gifts for your favorite creative people.
Finding a unique item is easier than you think. One way is by taking a look at trends. Action figures have long been on display in homes and on office desks. Vinyl characters, specifically, have made a splash in recent years by depicting icons of popular culture. Today is Art Day has put an art history twist on these plastic figurines by turning the likenesses of Vincent Van Gogh and others into five-inch-tall dolls complete with accessories that correspond to their life.
Looking for other incredible gifts? You'll want to check out the design studio Nervous System. They are known for creating mind-bending jigsaws such as the Infinity Puzzle. As the name suggests, the fun never has to end because you can assemble it in thousands of different ways—including using either side of the jigsaw pieces in your construction. Talk about challenging!
Scroll down for more of our favorite products and check out our entire curated selection for cool gifts for everyone on your list.
Need a cool gift for a creative person? Check out our selection from My Modern Met Store.
Azure Falls Ring
Black Wings Bird Scarf
"Kitty Stardust" Enamel Pin
Vincent van Gogh Action Figure
Helicone Kinetic Toy
Adjustable Three-Piece Crane Ring
This Book is a Planetarium
Viviva Colorsheets
"Dot" Kokeshi Doll
Blockitecture Garden City
Rainbow Joes: Series 1 Figurines
Modern Artist Socks Gift Set
Big Wooden Cat Pile
Archidoodle: The Architect's Activity Book
Infinity Jigsaw Puzzle
Cubebot in Natural Wood
Related Articles:
17 Art Gifts That Practicing Artists and Creative Enthusiasts Will Love
15+ Motivational Gifts for Anyone That Needs a Creative Pick-Me-Up
10+ Creative Gifts Under $10 That'll Make Someone Feel Like a Million Bucks
20+ Creative Gifts for People Who Love to Read