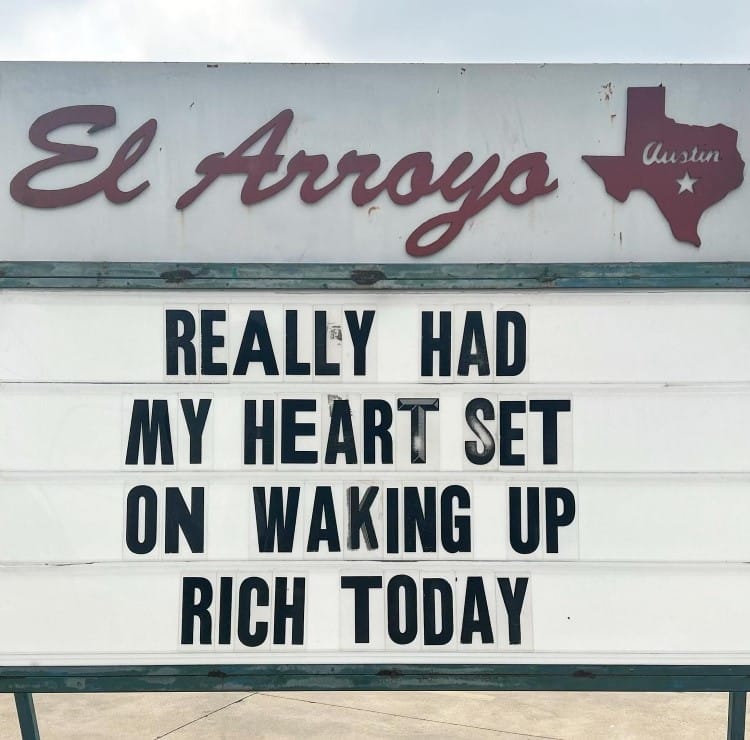 Austin's El Arroyo restaurant has been making good use of its marquee sign for over 25 years. Since the early 1980s, the Tex-Mex restaurant has been putting up a fun, witty phrase each day. The original owner started using the sign this way, and the tradition is still going strong.
Whether they are silly puns or clever turns of phrase, these witty words are sure to bring a smile to your face. El Arroyo posts the sign every day on Instagram and has amassed over 650,000 followers who wait to see what funny phrase will appear.
So where do the sayings come from? Most of them come from submissions by people around the world who hope to see their humor on El Arroyo's sign. The staff has the ultimate decision on what makes the sign based on what gets the most laughs and what they feel is most timely.
Some of El Arroyo's most popular signs are based on current events. In fact, during the pandemic, their quarantine-themed signs continued even while the restaurant was closed. So, three years after our original coverage of the El Arroyo signs, let's take a look at what words have made the cut recently.
For over 25 years, Texas' El Arroyo restaurant has placed a funny phase on its sign each day.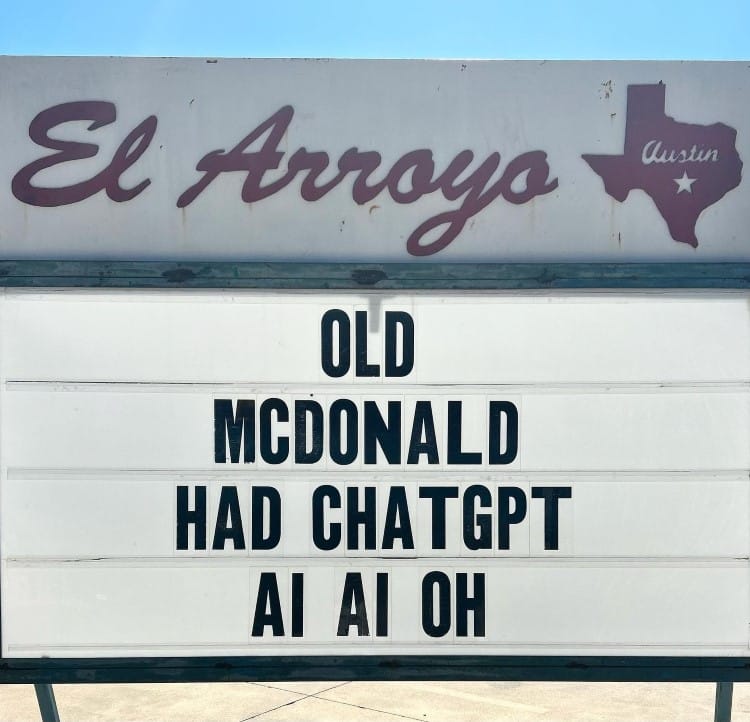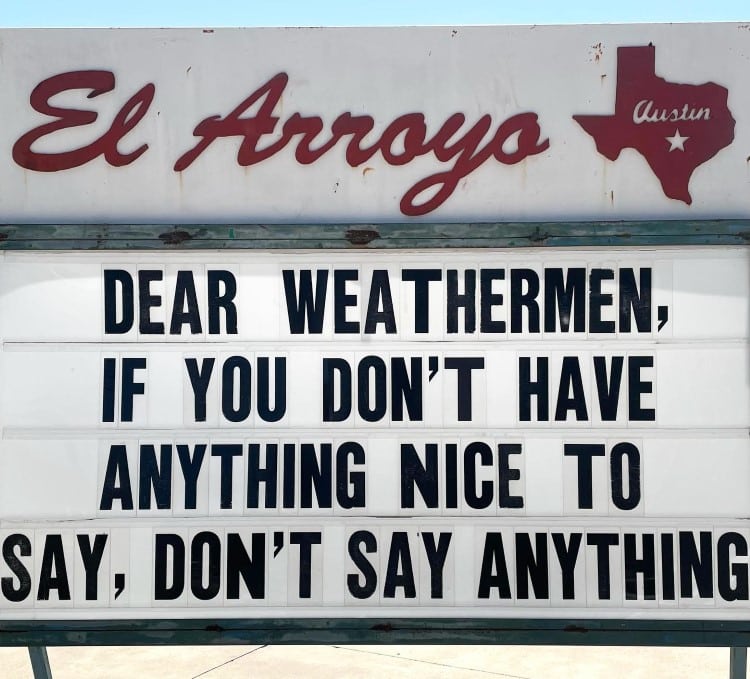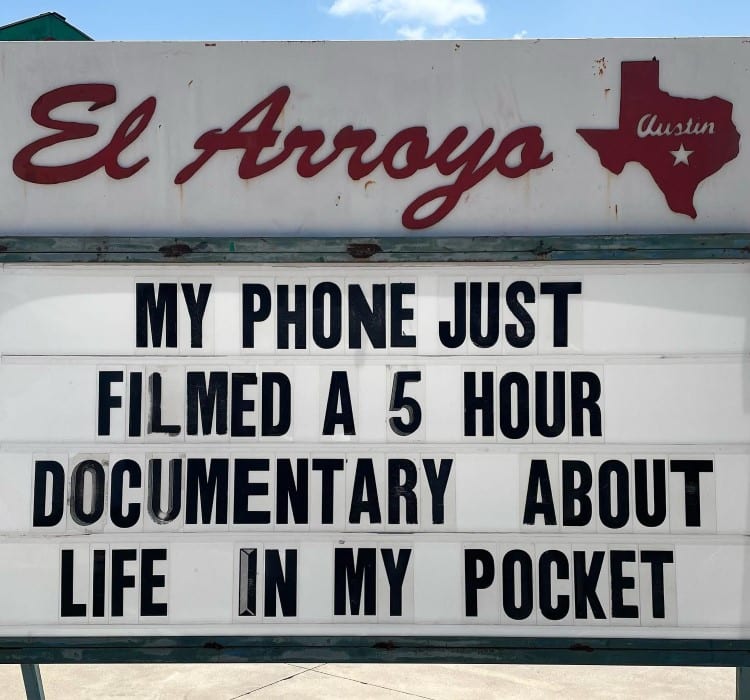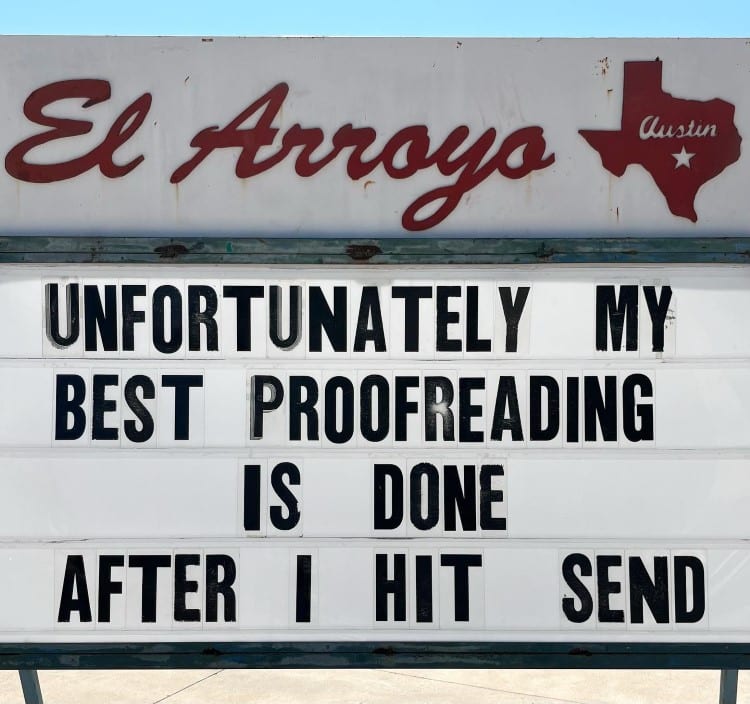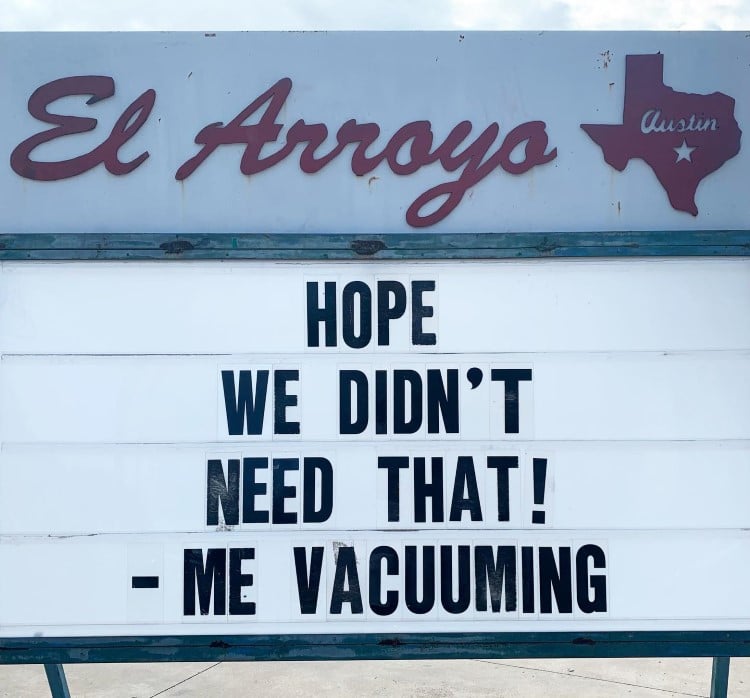 People submit their best phrases, from silly puns to sarcastic sentences.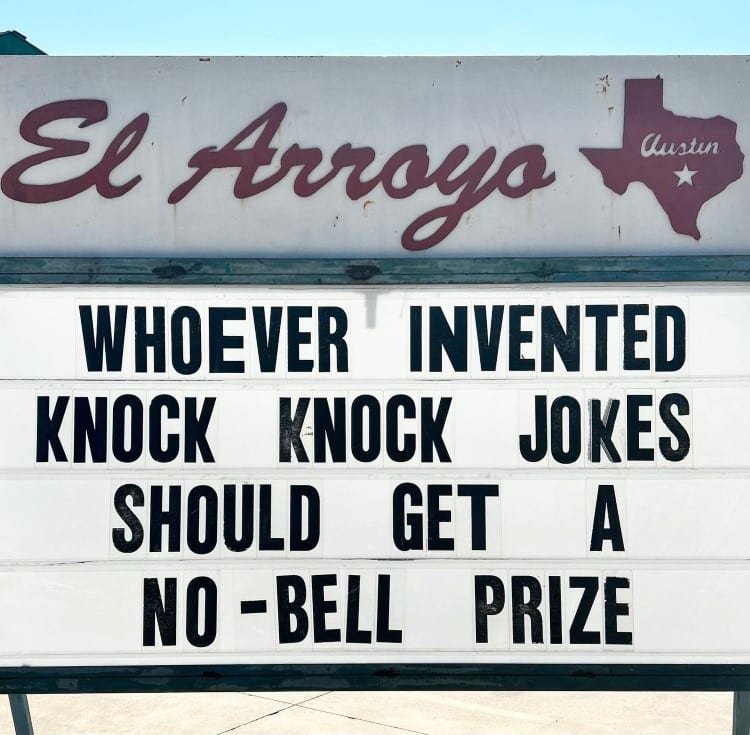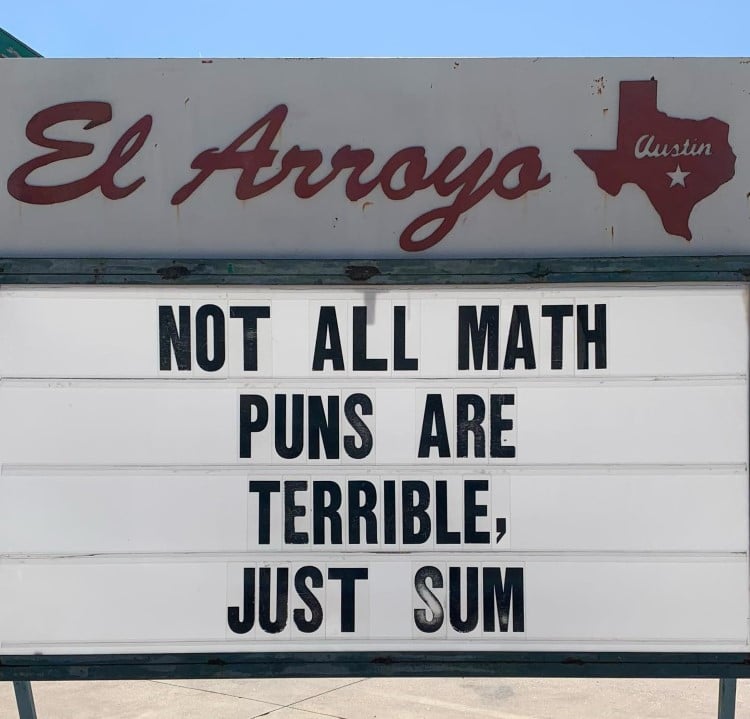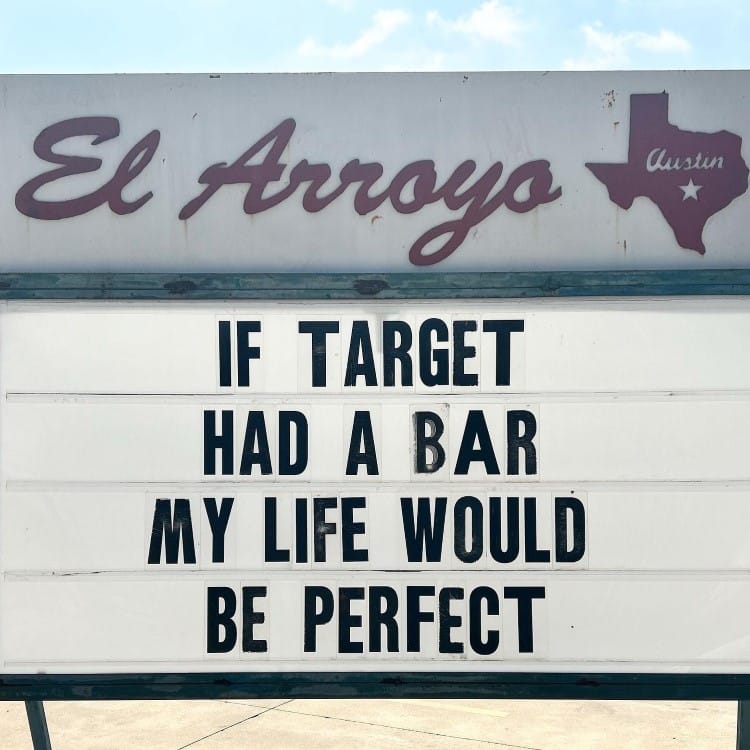 The signs are designed to bring a smile to your face and a little levity to your life.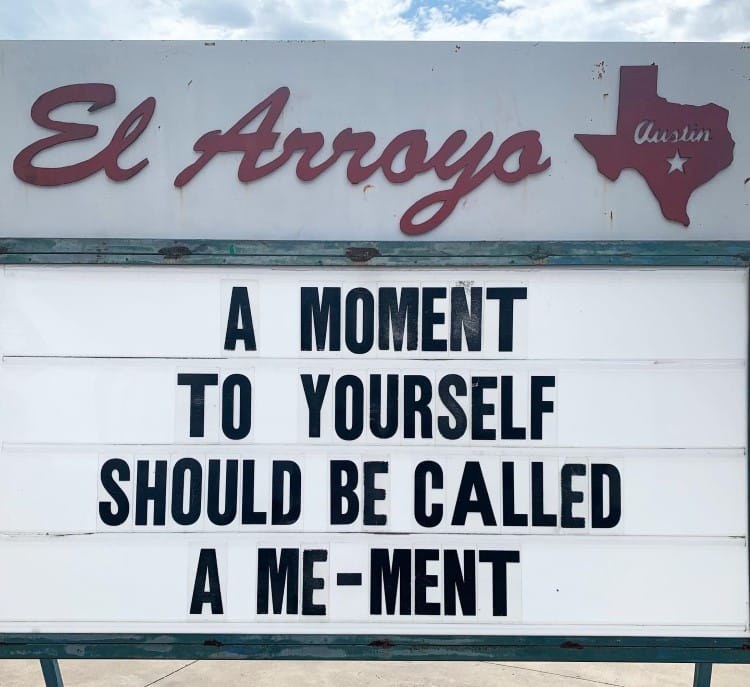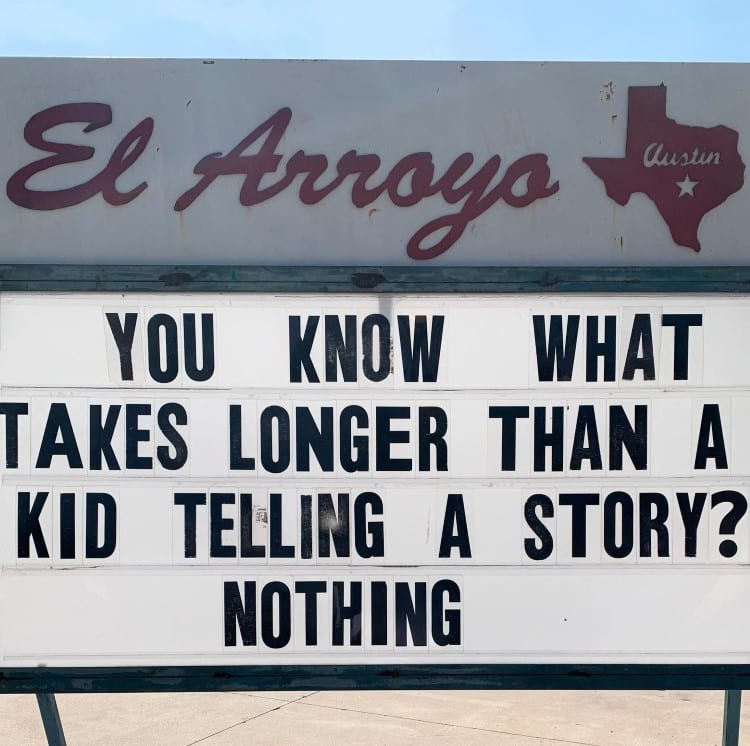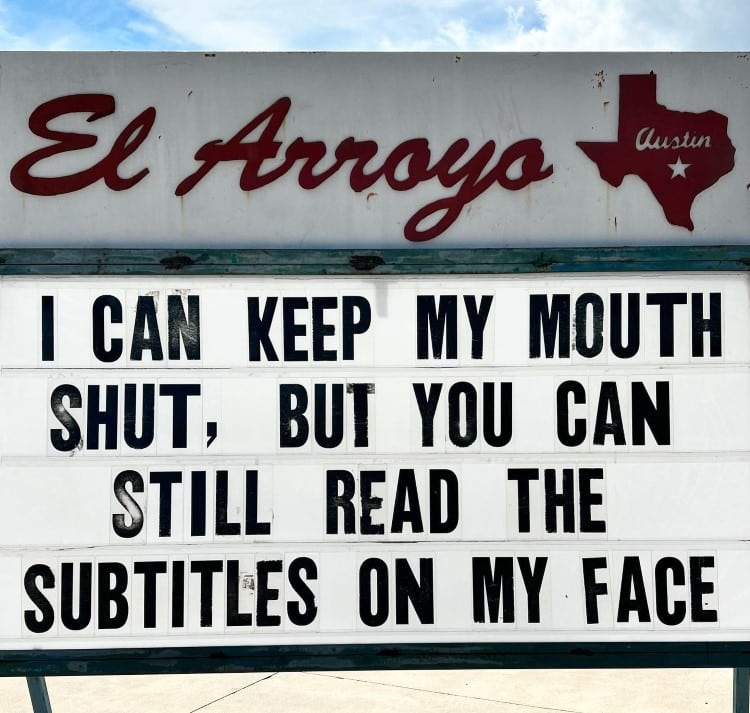 El Arroyo: Website | Facebook | Instagram | Twitter
All images via El Arroyo.
Related Articles

:

Trustocorp's Funny and Sad Signs

Creative Road Signs Feature Funny Unexpected Messages

Funny Cardboard Signs Express the Thoughts of Lost Objects

Man Comes Up With the Most Punderful Road Signs to Make Passersby Smile