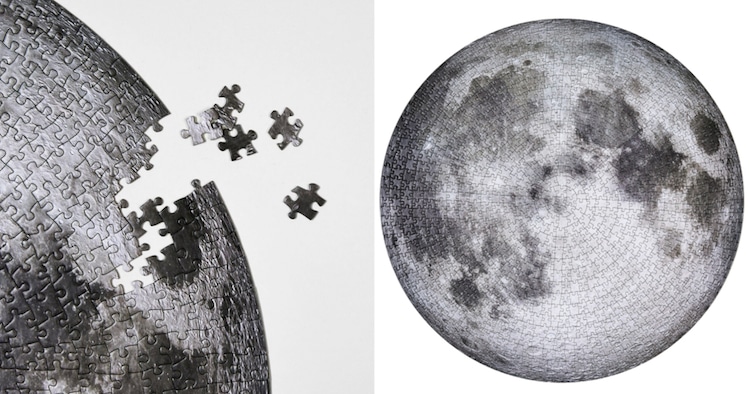 Today, many starry-eyed artists are finding infinite inspiration in outer space. In addition to planetary jewelry and starry ceramics, this out-of-this-world interest has materialized as space-inspired jigsaw puzzles, including this mesmerizing moon puzzle by Four Point Puzzles.
Intended to mark the 50th anniversary of the Apollo 11 launch, this illuminating puzzle invites aspiring astronauts to explore the earth's natural satellite. Featuring 1,000 tiny pieces and a tricky round silhouette, this product is sure to please puzzlers from all walks of life. Once completed, enthusiasts can fawn over the frame-worthy memento and experts are sure to love feeling like they've made "one giant leap for mankind."
What makes this puzzle even more exciting is the source of the image itself. Shot by NASA, the photograph is currently the clearest view of the moon that exists—and one that you won't want to miss out on. "Although this puzzle is a challenge," Four Point Puzzles shares, "being able to see all the details on the Moon's surface and having no two pieces exactly the same shape make this puzzle enjoyable and achievable."
Ready to launch? Pick up your own moon puzzle in the My Modern Met Store.
To mark the 50th anniversary of the Apollo 11 launch, Four Point Puzzles has created this tricky moon puzzle.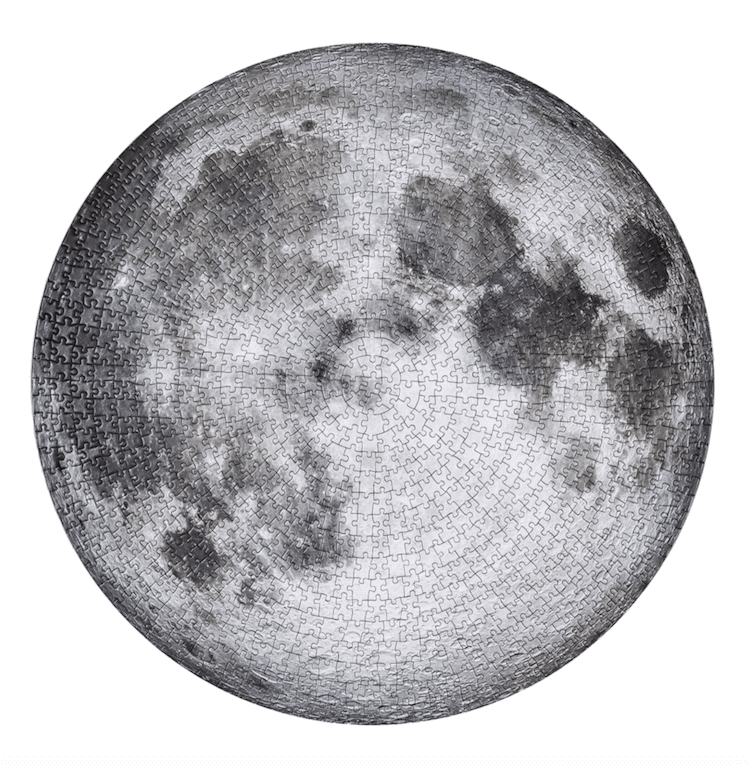 Comprising 1,000 pieces that form a clear image of the moon taken by NASA, this puzzle is perfect for puzzle experts and aspiring astronauts alike.
You can find this far-out product in the My Modern Met Store.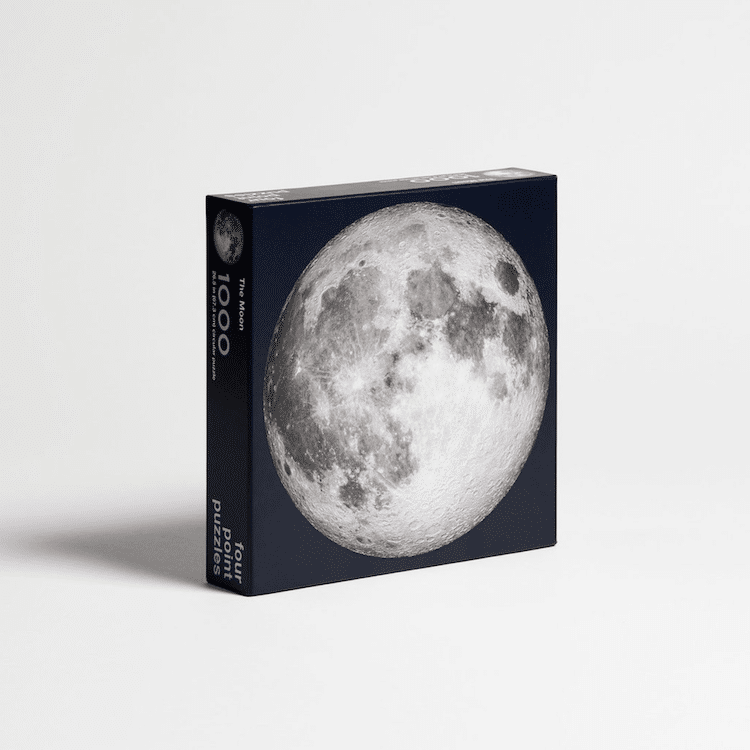 Four Point Puzzles: Website | Facebook | Instagram
Related Articles:
15 Must-Have Products Inspired by the Majestic Beauty of the Moon
10+ Jigsaw Puzzles You'll Happily Spend Hours Piecing Together
Mind-Bending "Infinity Puzzle" Has No Beginning and No End