The world is full of text, and not all of it is designed to be pretty. Like any creative field, text can be dry and boring. One area in which it shines, however, is in hand lettering. This particular kind of letterform is drawn by hand and adds a distinctive flair to ordinary text, infusing it with personality and unique flourishes you wouldn't find in ordinary typefaces.
The fact that a letter form is hand-drawn lends itself to idiosyncrasies and inconsistencies which might drive some designers crazy. This is, however, what attracts many people to hand lettering in the first place. It's a characteristic to celebrate as you draw.
How does hand lettering differ from calligraphy?
So, how does hand lettering differ from calligraphy? Although they both revolve around text, hand lettering is drawing the individual letterforms while calligraphy is a style of writing.
Hand lettering has more creative freedom than calligraphy. You don't have to use a certain tool or make certain strokes. In fact, you can use just about anything to draw letters. Artists and illustrators will write a word that fits with—and is designed especially for—a single composition and the overall style it's trying to achieve. A fancy greeting card, for instance, might call for an elaborate typeface that has large, sweeping curves. But if you're designing invitations for an 8-year-old's robot-themed birthday party, perhaps stout block letters are more appropriate. With hand lettering, the creative possibilities are endless.
Calligraphy requires certain tools—such as a nib and a nib holder—and has entire alphabets you'll practice in order to replicate what people have done for hundreds of years. Hand lettering can look like calligraphy but goes about getting there in a different way. If you'd like to practice calligraphy, here are some workbooks that you can use to replicate the different alphabets.
Popular Uses for Hand Lettering
Stationery is one of the most common places you'll find hand lettering. Things like greeting cards are considered special occasion purchases, so it's fitting that they have characteristics that also feel distinctive. It's also a perfect place to emphasize a letter with illustrative flair.
Emily McDowell, one of our favorite greeting card designers, is a fantastic example of how hand-lettering can elevate a card. All of her witty work looks like it's written by hand, which makes it feel personalized. Looking closely at her work, she often mixes cursive with printed text to give even her longest sentences a visual flair. But if she's only illustrating a few words, she will pick one or two to emphasize by drawing it at a different scale or in a different font.
While stationery is a popular source for hand lettering, it's also a creative way to adorn the things we use every day. An otherwise ordinary notebook can have a fabulous cover when decorated with a written word, or it can be even more unconventional than that; lettering artist Jen Mussari uses her skills—and interest in sign painting—to draw on motorcycle helmets and leather jackets—places you wouldn't expect beautiful painted text to be.
Hand lettering also offers a valuable opportunity to let your voice be heard. Drawing quotes, whether they're funny, sad, or motivational, is a popular way to practice the art. Social media apps like Instagram allow for interaction between the artist and viewer to have a dialogue about the words on the page. Zachary Smith uses his popular account as a way to inspire his thousands of followers to keep trying their best.
Learn Hand Lettering
Aside from its charming visuals, hand lettering is something that anyone can produce with some creativity and a lot of practice. It might look daunting, but have no fear—there are many resources for learning how. We recommend taking the time to understand the basics and best practices for drawing letterforms. Even though it looks effortless, there is a lot of practice and planning that goes into making it appear just right.
Online classes are a great way to get introduced to hand lettering. Here are three that can help you get started:
Write Out Your Future: Hand Letter an Inspiring Phrase, My Modern Met Academy: Begin your hand lettering journey with the delightful Danison Fronda. He'll show you the basics of hand lettering and how to develop your own style.
Hand Lettering Essentials for Beginners, Skillshare: In one of the e-learning site's most popular classes, lettering artist Mary Kate McDevitt covers everything you need to know about drawing, inking, and transforming handwriting into art.
Hand Lettering 101, CreativeLive: Designer, illustrator, and sign painter Annica Lydenberg shows how to build the skills for your hand lettering—no software required.
Simple Methods for Custom Lettering, CreativeLive: If you're more comfortable with the computer, Brandon Rike will show you how to hand letter through Adobe Illustrator. He also teaches another valuable skill—how to "match the typeface to the mood of your project."
There are also blogs dedicated to showing hand lettering tutorials. Hand-Lettering for Beginners is a site committed to showing you where to start. It's the perfect way to ease into it without feeling intimidated; in fact, one of the first things they do is tell you to "embrace your inner amateur." Creative Market takes a similar approach with their detailed how-to.
Other artists like Dawn Nicole and Abbey Sy lay out the basics of the tools they use and different tips that help them create their letterforms.
Perfect Pens for Hand Lettering
You don't have to have a giant collection of pens to have a great hand lettering practice. Having a handful of go-to utensils will be more than enough. Better yet, you can use just about anything to letter, from pencil to pens to markers. But by far the most popular way to draw (and ensure it's permanent) is with a pen.
You can use drawing pens (check our guide to the best drawing pens) but getting into the world of hand lettering you'll find that brush pens are very popular. So, what makes them so special? A brush pen is designed to vary in its line weight. Other pens, like ballpoint, for instance, are meant to create one uniform thickness. Brush pens have flexible natural or synthetic bristles that mimic a paintbrush. Your line thickness will depend on the angle at which you hold the pen and how much pressure you apply.
Here are a few beloved options for brush pens. For an even longer list, check out our article featuring more of the best brush pens on the market.
Tombow Dual Brush Pen Art Markers (Set of 10)
Get colorful with this set of Tombow Dual Brush Pens. Ideal for a beginner, each pen has a brush tip on one end and a fine tip on the other. This allows you to get thick, varied lines as well as precise marks all in one pen. The pack includes one blender pen that will give your drawing a watercolor-like effect.
Tombow Fudenosuke Brush (Set of 2)
This two-pack of black-ink pens includes one hard and one soft tip. The flexible brush tip is ideal for practicing your hand lettering while the hard-tip pen offers a way to incorporate fine lines into your work.
Faber-Castell Pitt Artist Pen (Set of 8)
The Faber-Castell Pit Artist Pen set includes eight different sizes of tips. There is a lot of variety, with some very fine lines and a few brush-tip options that will allow you to perfect your hand lettering. Each pen includes India ink that's smudge-proof and waterproof when dry.
Examples of Hand Lettering
Get inspired with your own hand lettering projects by checking out some of our favorite projects.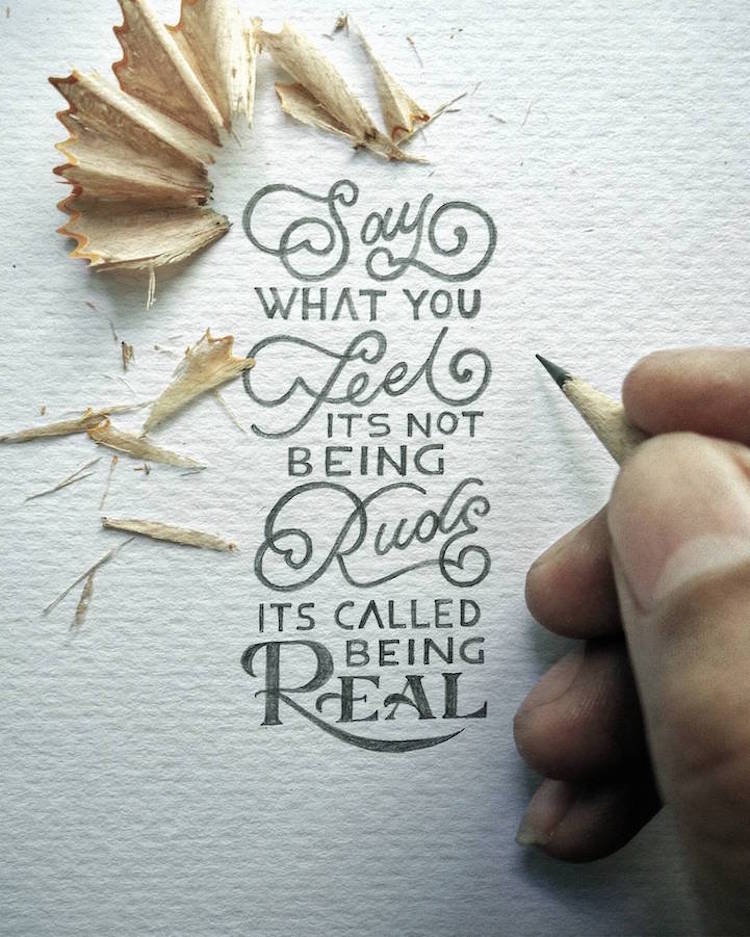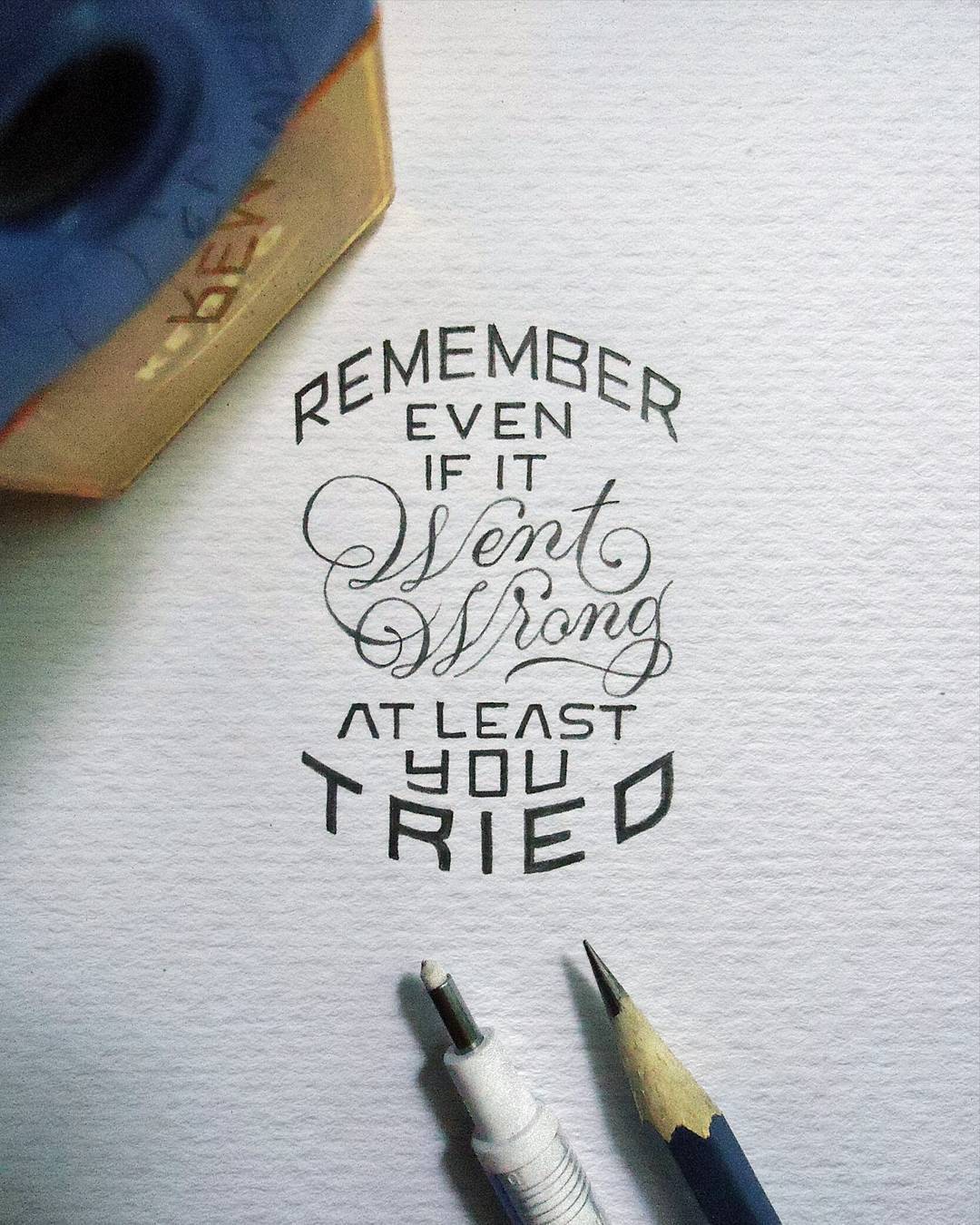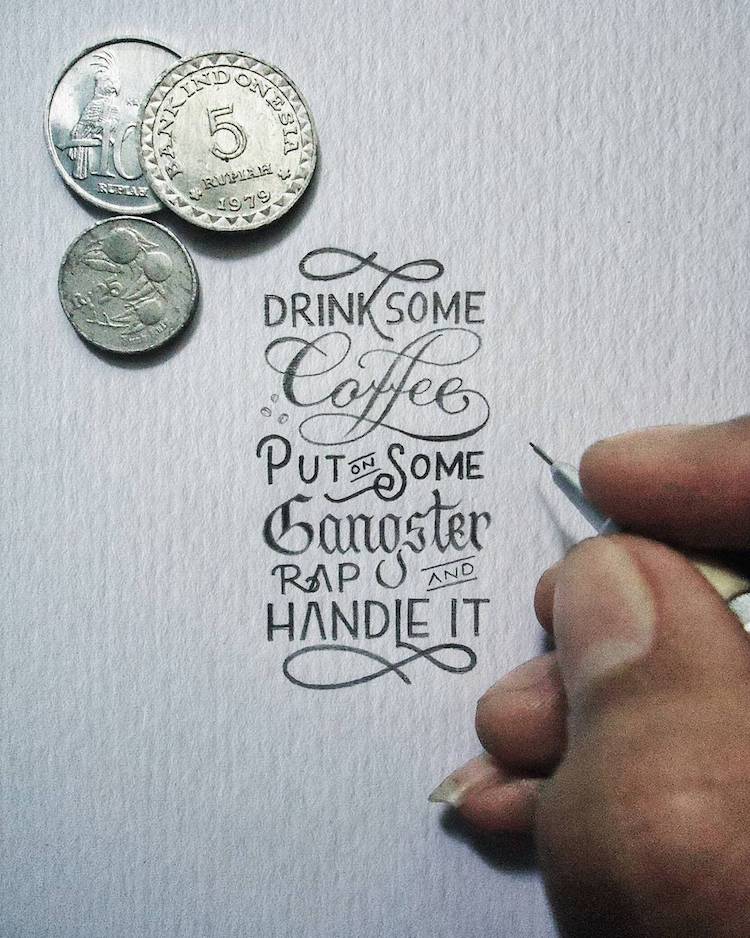 See more from Dexa Muamar.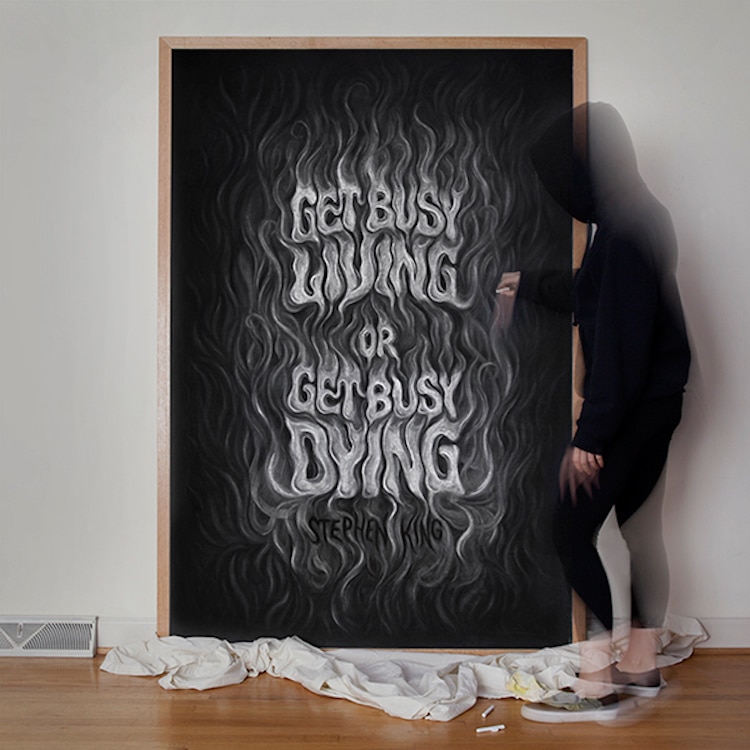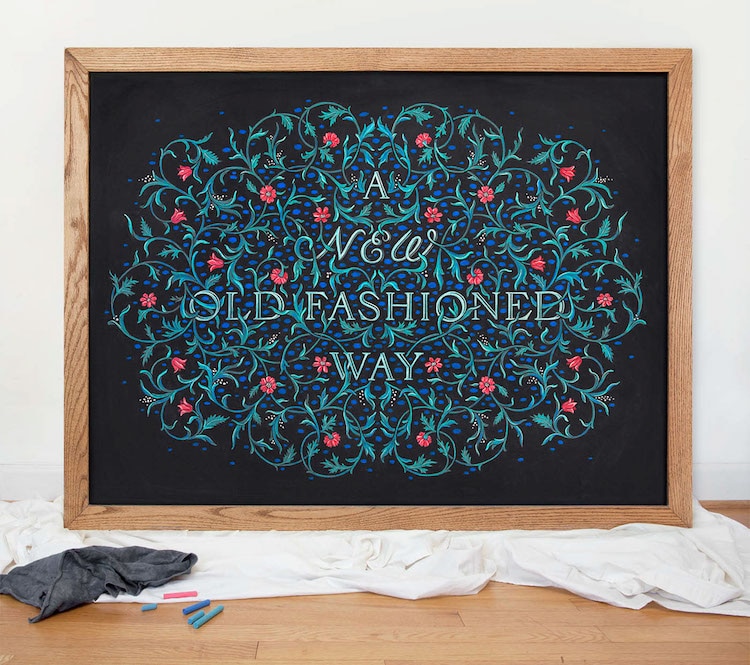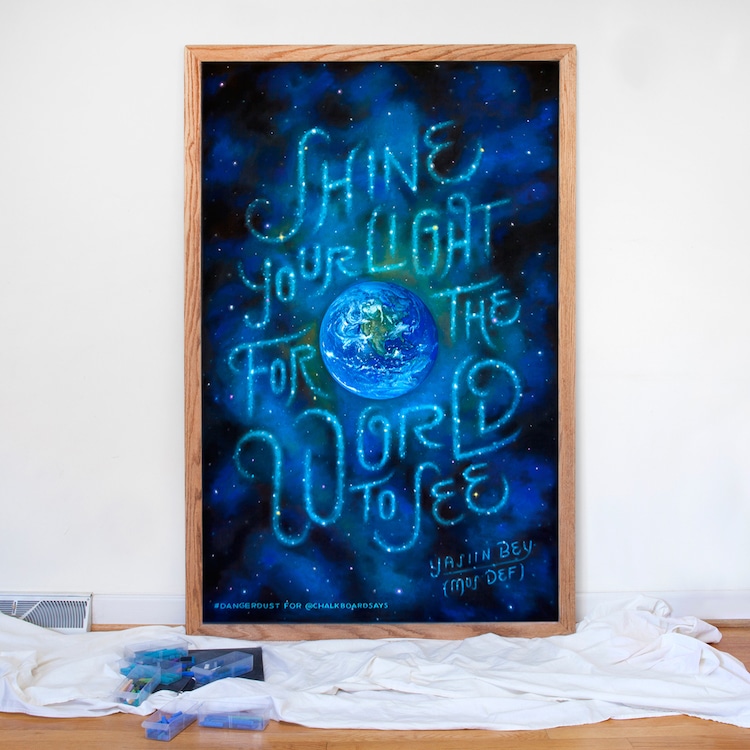 See more from Dangerdust.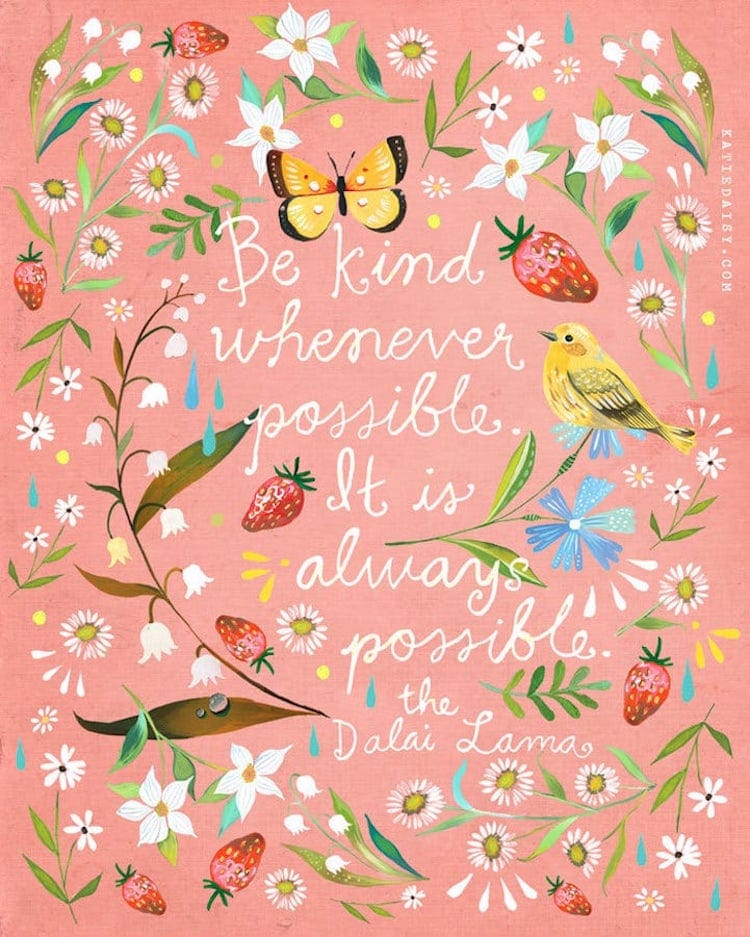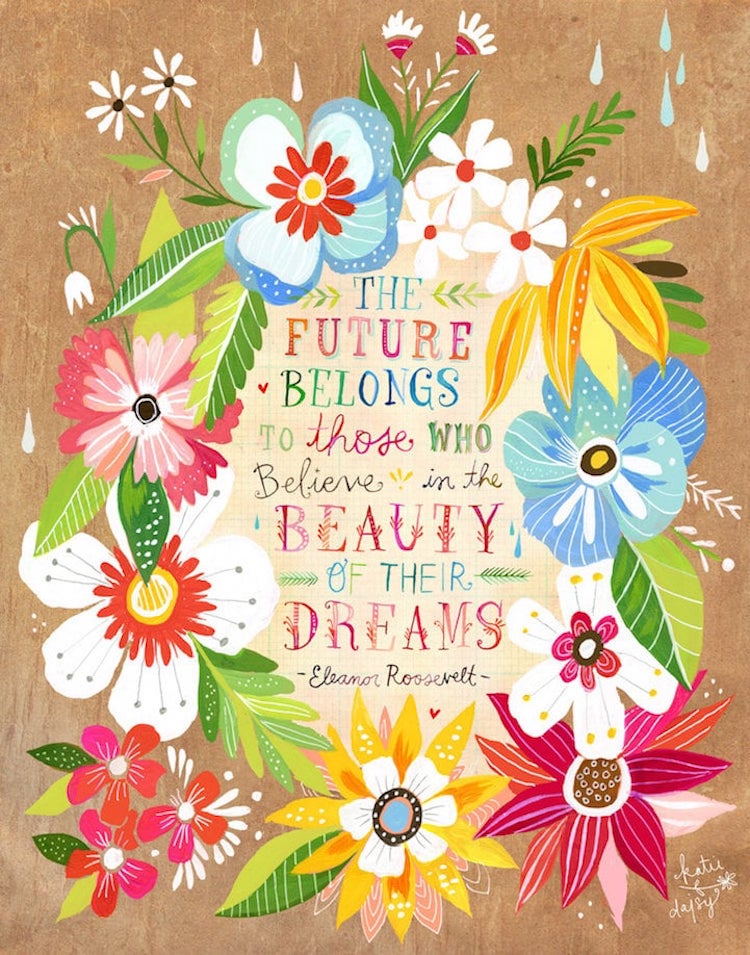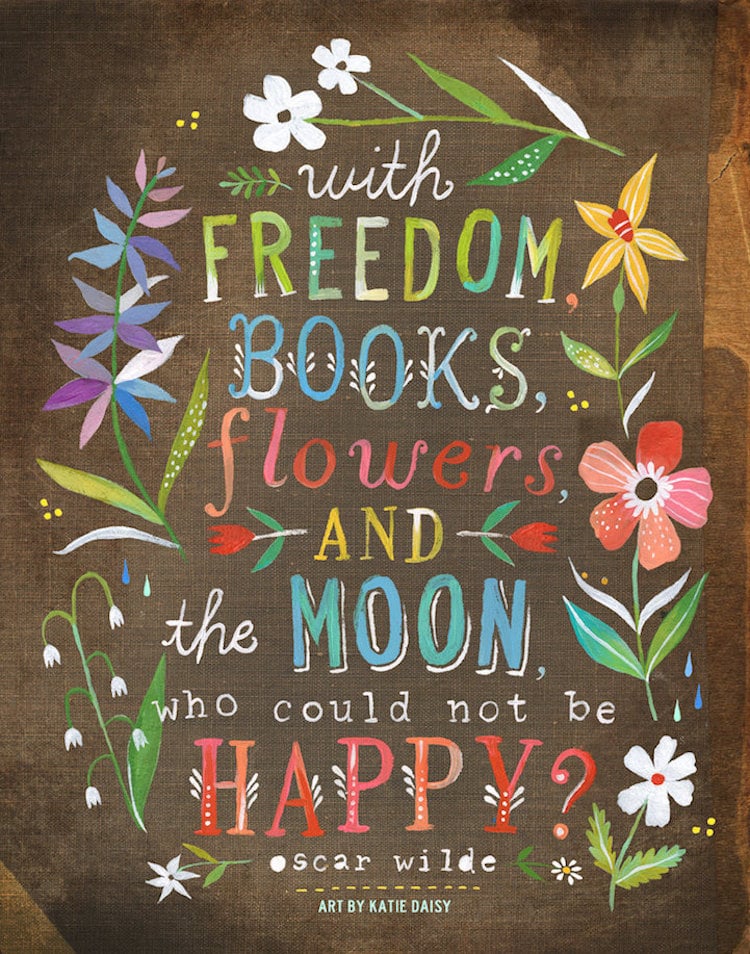 See more from Katie Daisy.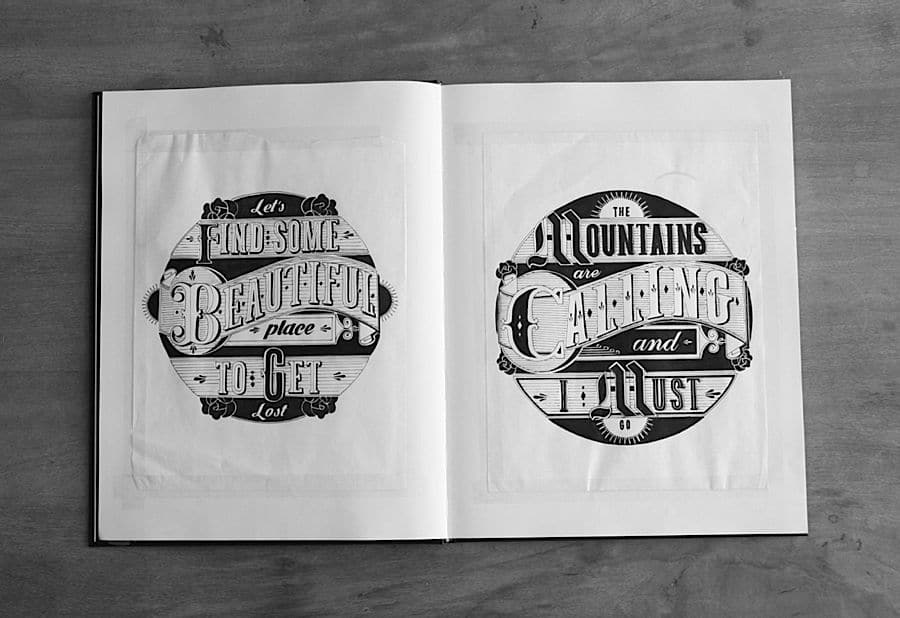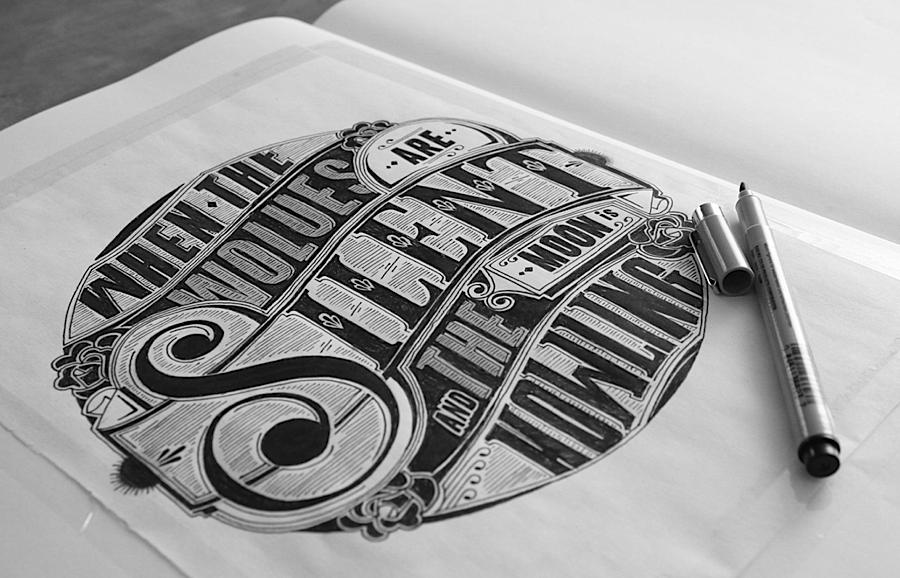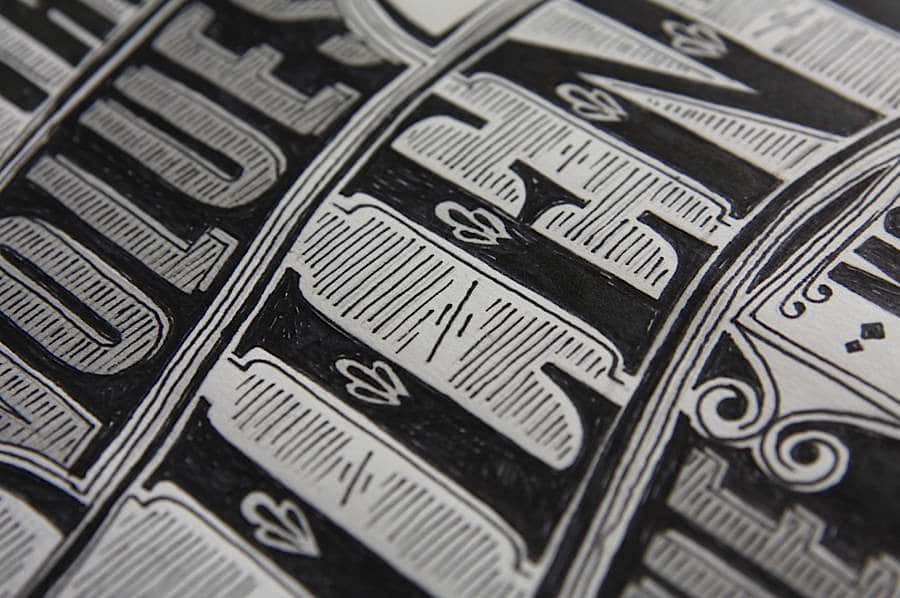 See more from Ben Johnston.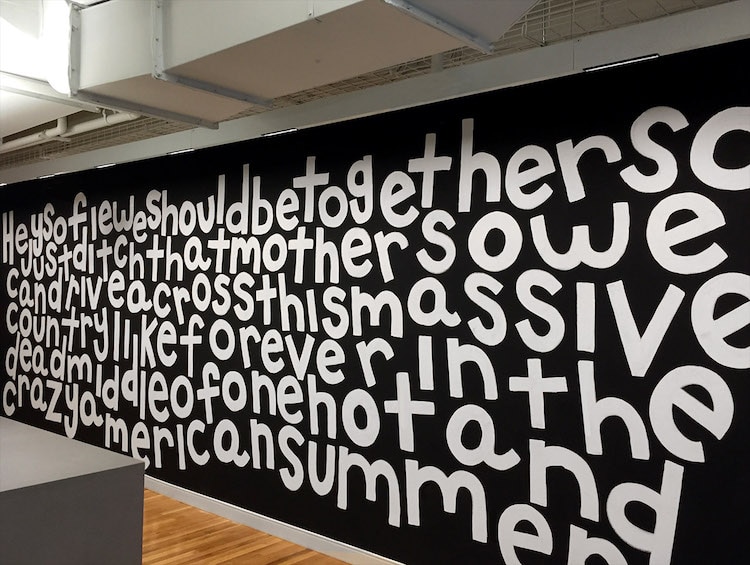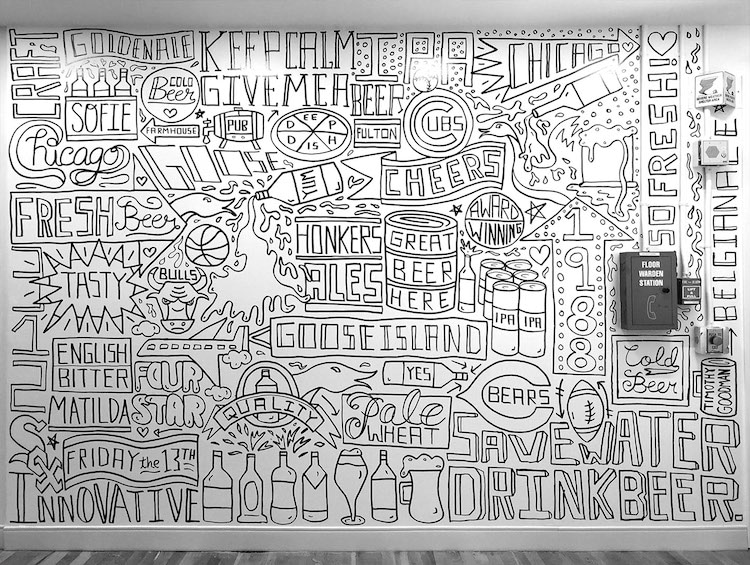 See more from Timothy Goodman.
This article has been edited and updated.
Related Articles:
Adults Are Filling Drawings with Calming Patterns Instead of Just Coloring Them In
8 of the Best Free Font Websites Offering Thousands of Stylish Typefaces
8 Best Acrylic Paint Sets That Both Beginners and Professional Artists Will Love
Best Free and Affordable Online Photoshop Tutorials for Photographers