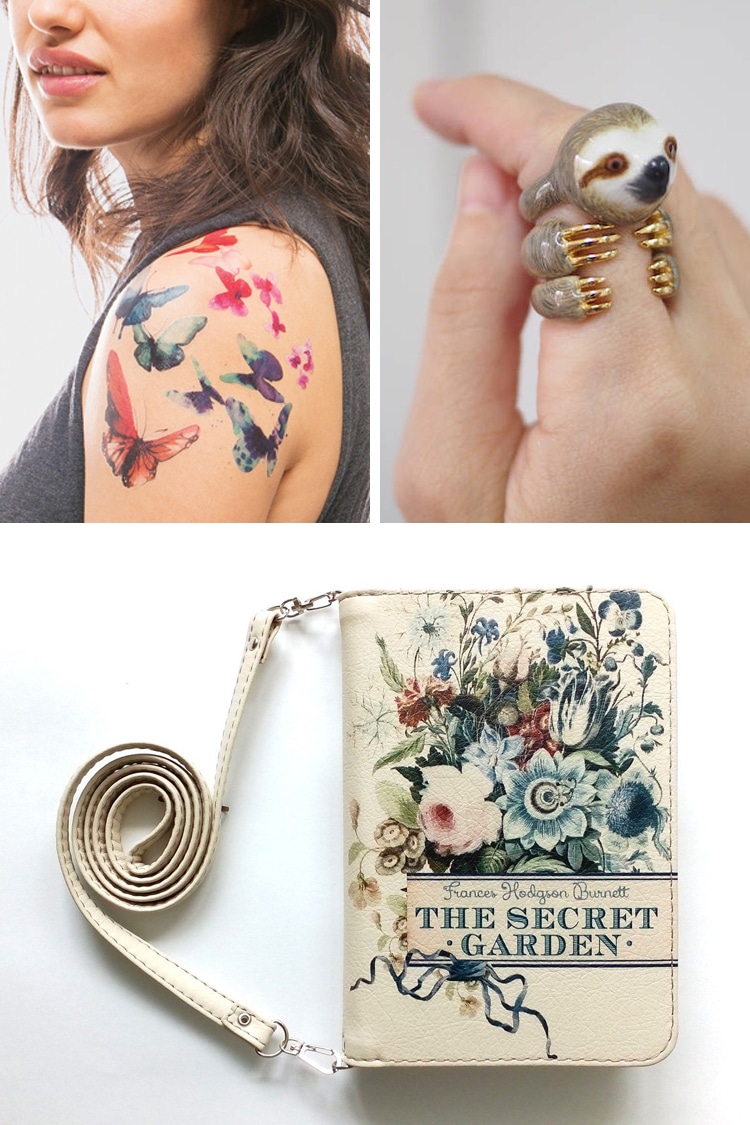 Want to spruce up your summer fashion without breaking the bank? The easiest way is to accessorize the clothes that are already in your closet. Pairing your favorite dress with a stylish scarf or a piece of statement jewelry can make even the most well-loved garments feel new again. At My Modern Met Store, we specialize in beautiful and playful accessories that celebrate the summer and the warm weather it brings.
This season is all about outdoor concerts. From massive festivals to neighborhood block parties, you'll want accessories that are both fashionably fun yet comfortable on your body. In that case, we have a few suggestions. When it's too hot to wear your favorite jacket, try decorating your arms with temporary tattoos. Tattly has a variety of flowers, butterflies, and even glittering gold designs that will sparkle under the sun. But if you're looking to make a serious statement with body art, we also suggest decorating your arms in Pen & Plant's set of fabulous fern tattoos—half of your arms will then appear in bloom.
Once the sun goes down, it's bound to get a little chillier. That's okay—nothing that a light-weight cover-up can't fix! Our bird scarves and shawls by Shovava are some of our best-selling products, and it's easy to see why. Illustrated in beautiful colors, these winged wraps will take your outfit to new heights while being cozy in cotton, silk, or silk cashmere.
Scroll down for more our of summer fashion accessories, and afterward, check out the entire collection on My Modern Met Store.
Want to stay (looking) cool this summer? Check out My Modern Met Store's collection of summer fashion accessories!
Forget Me Not Resin Bracelet
In Bloom Temporary Tattoos
Jasper Wings Bird Scarf
Daisy Flower Resin Bracelet
The Secret Garden Book Clutch
Watercolor Butterfly Temporary Tattoos
White Bird Scarf
Gold Peacock Temporary Tattoos
Solar System Cuff Bracelet
Adjustable Three-Piece Sloth Ring
Azure Falls Resin and Wood Ring
Los Angeles Abstract Map Necklace
Breakfast at Tiffany's Book Purse
Vintage-Inspired Bird Shawl
Rose Resin Bracelet
Fern and Crystal Temporary Tattoo Set
Related Articles:
Add a Splash of Color to Your Morning Coffee with These Summery Pantone Mugs
15+ Summery Gifts That Will Make a Splash This Season
These Summery Stamped Embroidery Kits Will Have You Buzzing to Start Sewing